On a regular basis we'll ask a new sticker artist a series of 10 questions. To keep things simple and to engage in a deeply philosophical, long term case study of the scientifically complicated "Sticker Artist's mind," we've decided to leave the questions the same every week.
This week, we caught up with our talented friend and long-time customer,
Jose Pulido
. Jose makes beautiful, custom made Sticker Calaveras. A Calavera is a decorated skull that celebrates the Mexican "Day of the Dead" holiday. Over the years Jose has made over 100 Calaveras and we have printed close to 100,000 custom stickers for Jose,
(almost all of which have been clear vinyl stickers.)
If you are counting, that's one hell of a lot of transparent Calaveras.
We have worked with Jose on several projects, including our popular
Day of the Dead Sticker Packs
, but today we're gonna get down to the questions…
Note:
We are giving away a
Calaveras T-Shirt and 10 Calaveras Stickers
!! Simply
share this post & leave a comment
below to enter.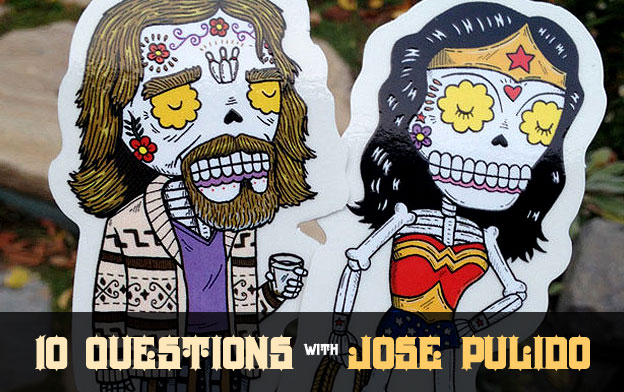 Read More