Some call him the Vin Diesel of Adobe Illustrator. Others call him the Terence Trent D'Arby of Vector, but most people call him by his real name Hydro74. Regardless of what you call him, this guy's got serious skills with a mouse and he can point and click with the best of them.
Watch Hydro74's sticker design process video below and get some FREE Stickers!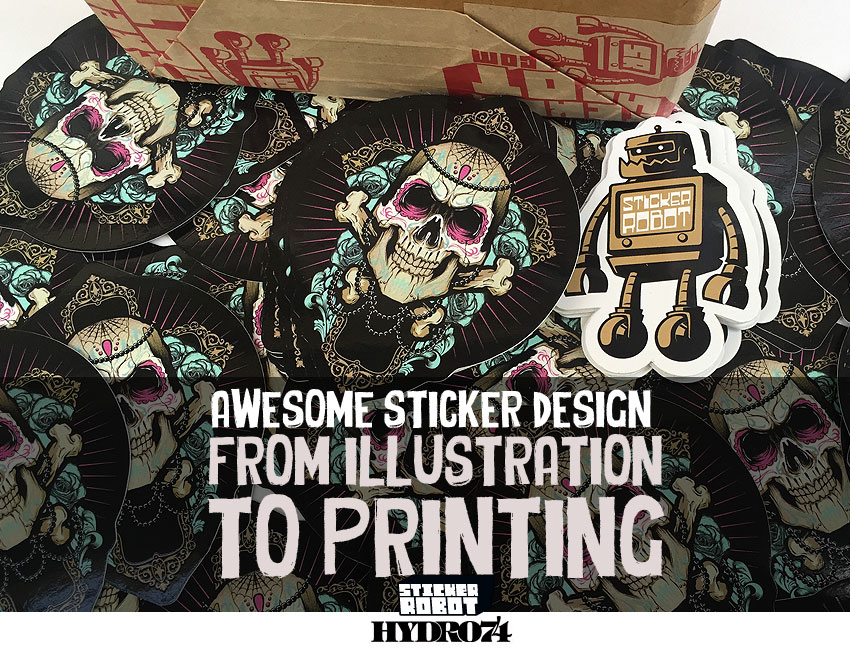 The Creative Process… From Drawing to Printing
Here's a little video time-lapse of the creative process and some behind the scenes footage of our silkscreen sticker press in action. And because we're in a chipper mood, we're gonna give away some of these sweet stickers for free.
Watch the video below and get your Free Sticker details at the bottom of the post.
How to Get Your Free Stickers
We'll be giving these away until we run out. Each envelope will come with a couple Hydro74 stickers and some new metallic Sticker Robot stickers. (If any envelopes come in after we run out, we'll send some other awesome stickers instead.)
1. Like this page then leave a comment below!
2. Then Send us an S.A.S.E. and we'll drop one of each sticker in the mail for you. (legend has it that decorated envelopes will earn bonus stickers)
Just leave a comment below and send us an S.A.S.E. to:
Sticker Robot / Hydro74
5855 Great Egret Dr.
Sanford, Florida 32773
What 's an S.A.S.E. !?
Remember getting a real letter in the mail ? An S.A.S.E is a Self Addressed Stamped Envelope. Simply send us 2 envelopes. One is addressed to us. Inside that envelope is another envelope, addressed to you, with a stamp on it.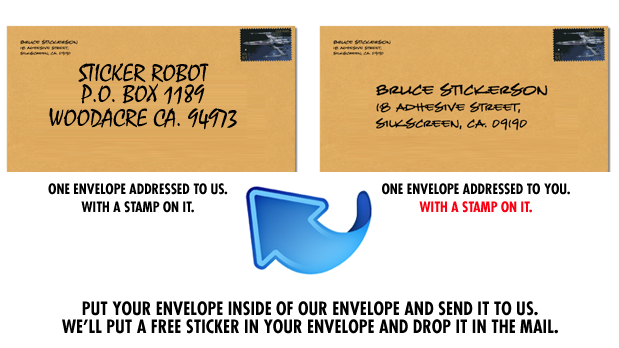 Remember to leave a comment below and check out more of Hydro74's work here.