Knitters, Crocheters & Needlecrafters unite against the Darkside.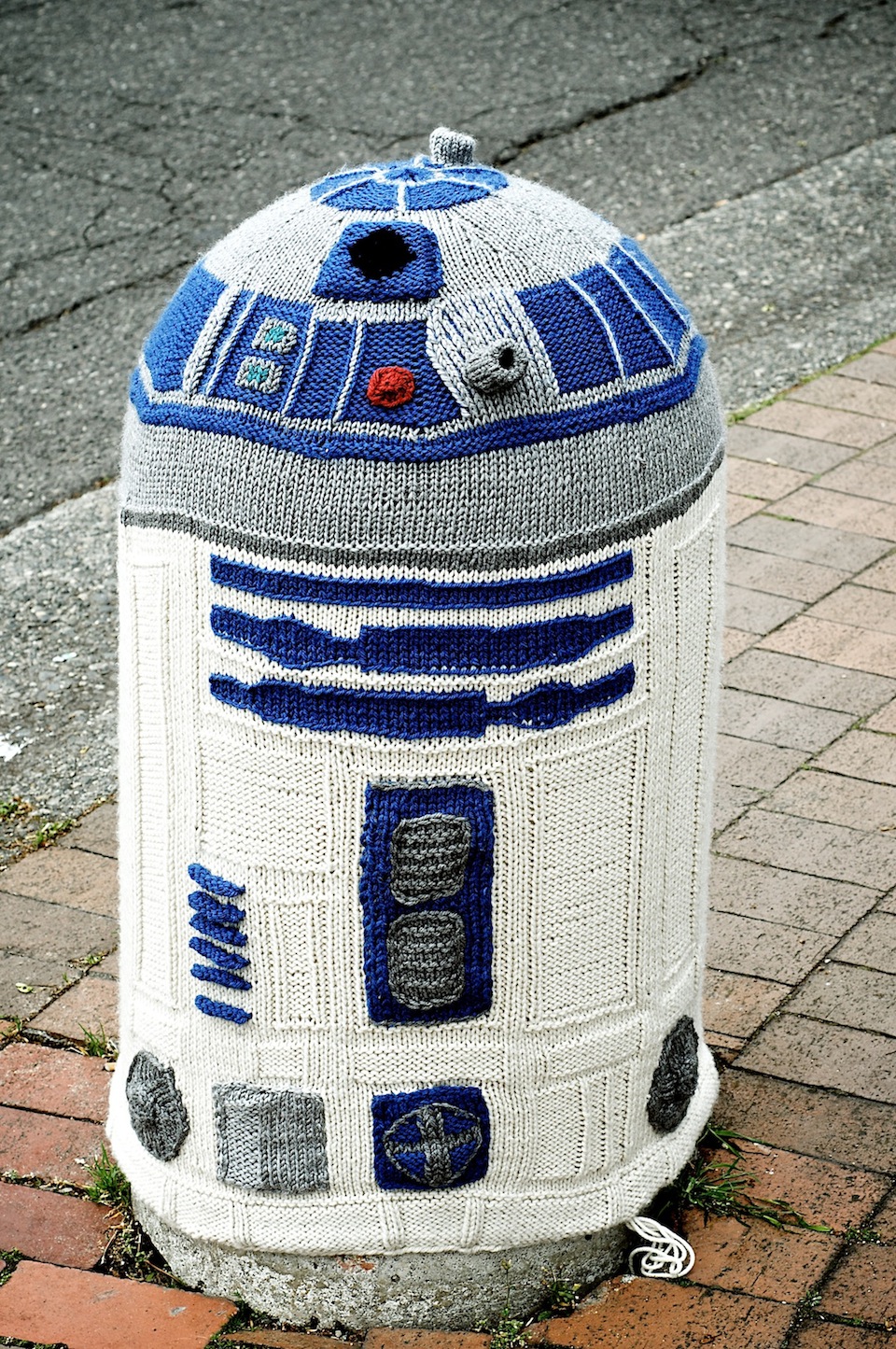 "Yarn bombing" is a relatively new (and very wonderful) form of Public art. So when Knitting Heavyweight, Sarah Rudder publicly Yarn-Bombed an otherwise ordinary concrete barrier in Bellingham, with a custom fabricated R2D2, the crochet world of street reportedly felt "A great disturbance in the Force.."
Sarah knitted the R2D2 slipcover with 1200 yards of yarn, a couple of knitting needles, a downloaded R2D2 schematic and a never ending spool of patience. Super rad. and 100% Sticker Robot approved.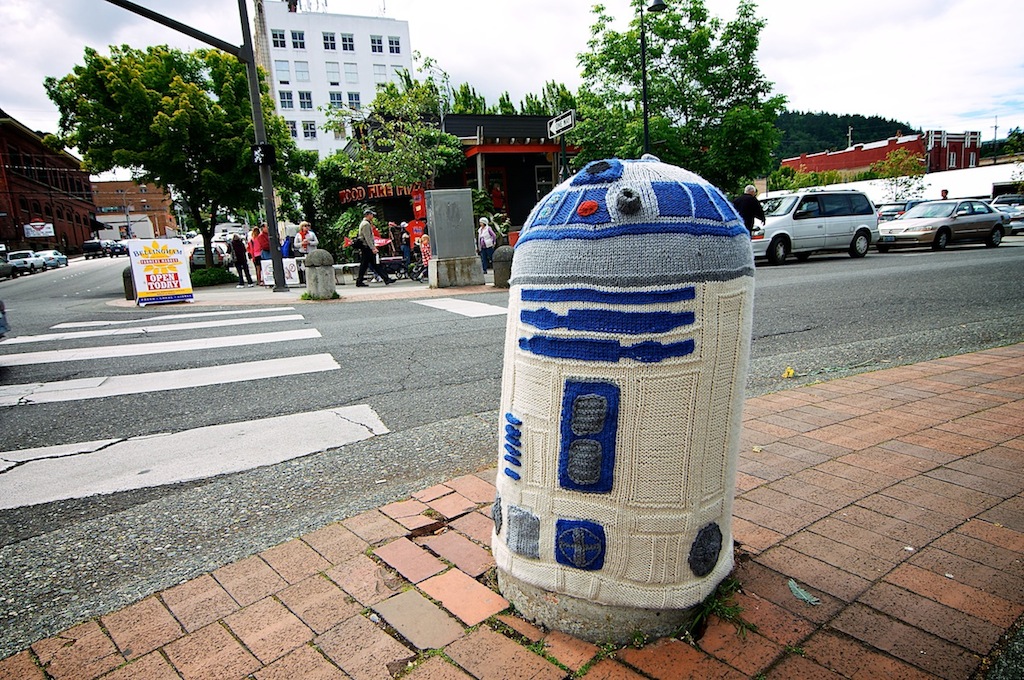 Here's a link to Sarah's Blog, including a detailed writeup on her R2D2 project.