There's never been a question of whether or not Skate Artist, Jimbo Phillips knows how to make rad art. (Spoiler alert for the uninitiated: He absolutely DOES!)
His iconic art style has stood out from the crowd in every industry he's entered into. With that in mind, it should come as no surprise that he has now managed to introduce his work to a new untapped industry…. with the help of his amazing wife and the power of silkscreen stickers!
We are proud to present to you THE. GREATEST. MAILBOX. EVER!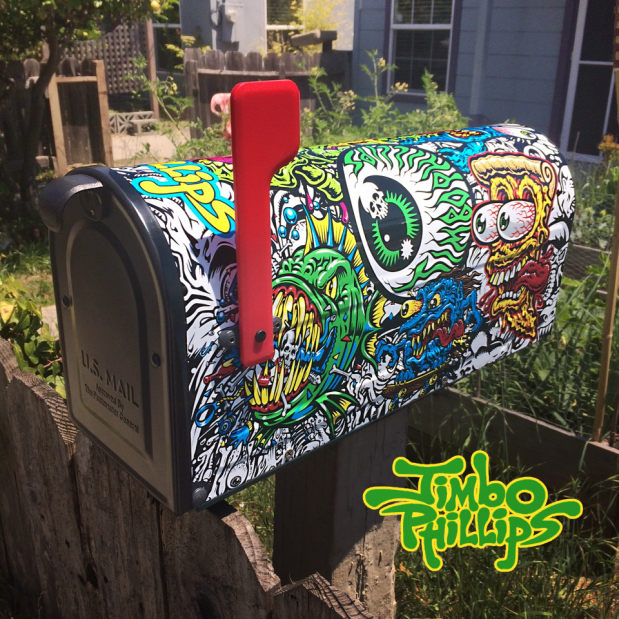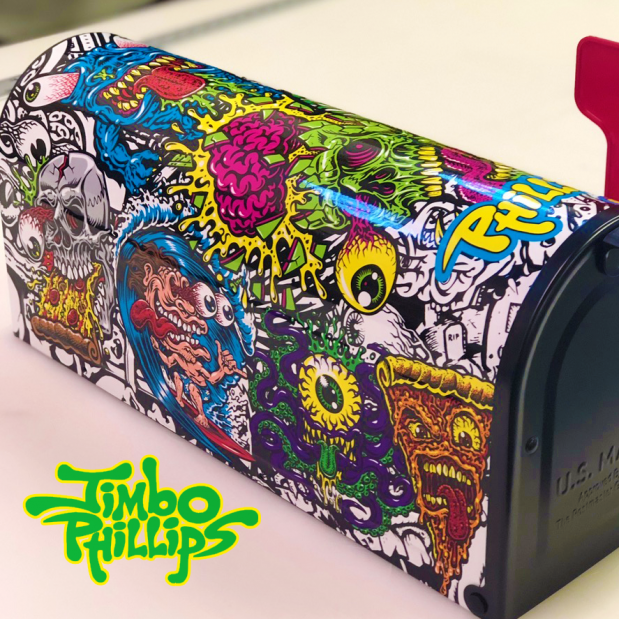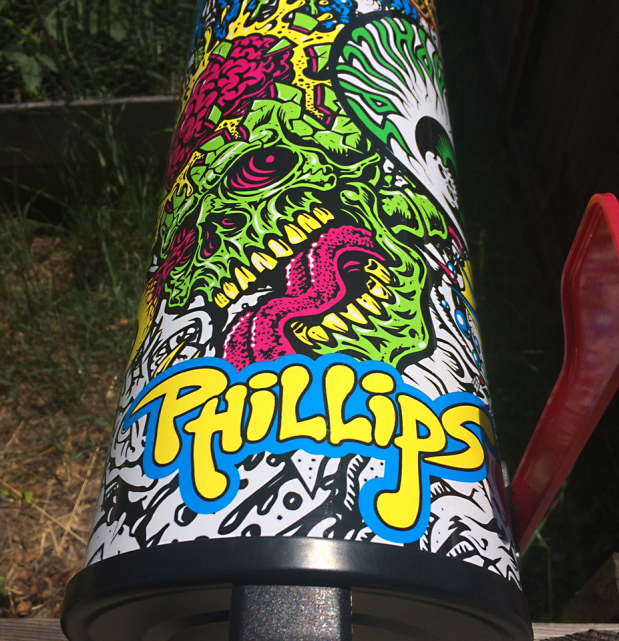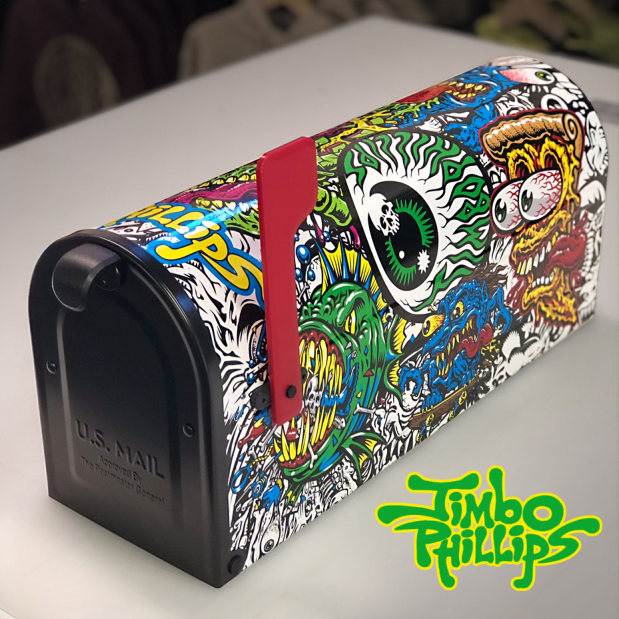 View this post on Instagram
Check out my new mailbox! Thanks @naturalmotioncreations and my awesome wife Jenni! #mailbox #fathersday #gift #stickers #graphic #wrap #santacruz #sendit
A post shared by Jimbo Phillips (@jimbophillips) on Jun 17, 2019 at 2:29pm PDT
How amazing is that thing!? That has got to make a mail person smile!
Be sure to check out Jimbo's work on his website and check out our 10 QUESTIONS™ with Sticker Artist and Skate Graphic Guru, Jimbo Philips from earlier this year.
And let us know in the comments what you think of this inventive use of stickers, and tell us what you've created with your stickers!