Sticker Robot's Good Works Sticker Project Presents…
A Limited Edition Sticker by Mab Graves in Support of The Trevor Project.
Mab's incredible artwork is inspired by her dear friend and artist, the late Martin Harris. Sales from this sticker will be donated to The Trevor Project: the world's largest suicide prevention and crisis intervention organization for LGBTQ young people.
Mab Graves is an incredible artist and human being and we are thrilled that her gorgeous new sticker marks our first release as a part of The Good Works Sticker Project ❤️🤖
Please read below for Mab's own words on what this project means to her.
Update! YEEEEE!! This is our happiest post of 2022. Thanks to the incredible @mabgraves and ALL OF YOU this sticker generated $4,685 in support of @trevorproject. We are going to round that donation amount up to $5000. (That's FIVE THOUSAND DOLLARS!!!)

What an amazing community you all are. And to Mab ❤️, thank you for being both the most inspiring artist and the most inspiring human.

This fundraiser is officially closed, but the amazing work of @trevorproject continues and that deserves the biggest THANK YOU of all. ❤️🤖



Pricing transparency: Total Purchase Cost is $6. $5 per sticker will be donated to: The Trevor Project. $1 of purchase cost will be used for postage and handling.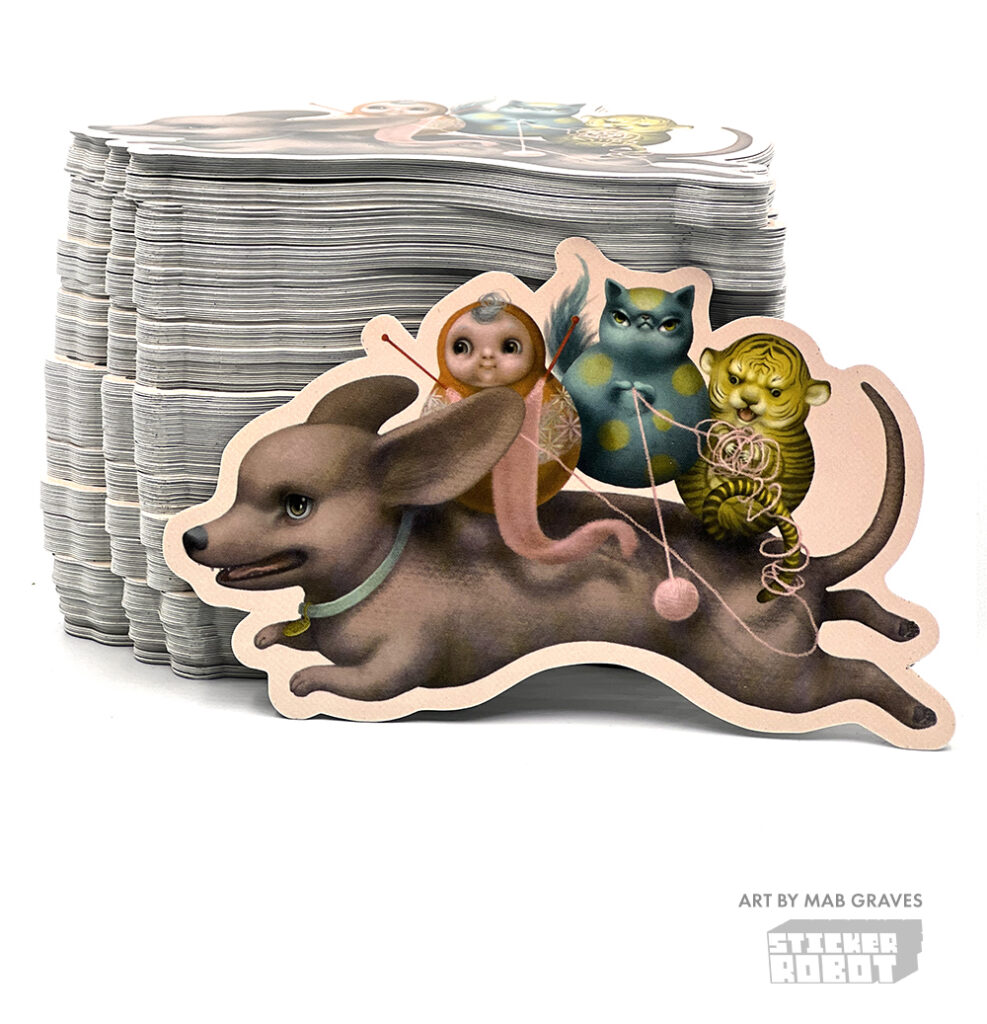 A Message from Mab ♥
I'm really pleased to finally get to share a special project I've been working on with Sticker Robot. They contacted me in December and told me about their commitment to using their company and platform to do good and give back, and asked if I would create a special sticker for them, with the proceeds going to a charity of my choice.
My dear friend Martin Harris had just passed away, and his death hit me and sent ripples through my heart in a way that I'm still grappling with. I decided to make a piece for Martin, something that m had all the little things we loved and shared in it.
I chose the Trevor Project as the charity for this piece, to honor both Martin and his passing. I know that we as humans are all collectively struggling with trauma and hopelessness from the last couple years and that impact is especially harmful to our LGBTQ family right now.
These big, beautiful stickers are available right now at @stickerobot – each one is $6 with $5 going directly to the Trevor project and $1 to cover shipping and transaction fees.
I'm so grateful to Sticker Robot for helping me find ways to make my art more impactful, and to the Trevor Project for the vitality important work they are doing in the LGBTQ+ community.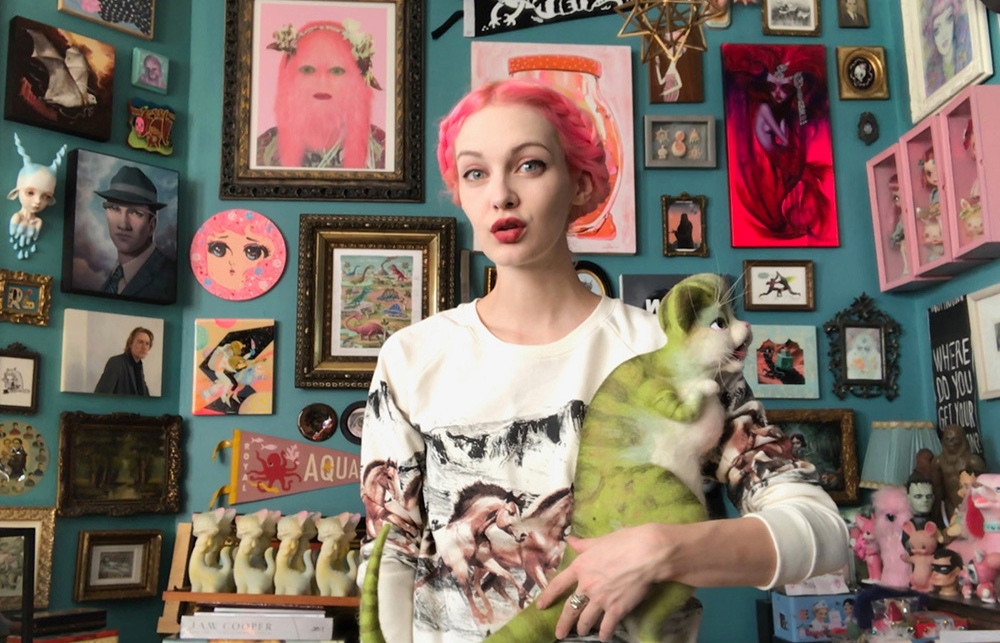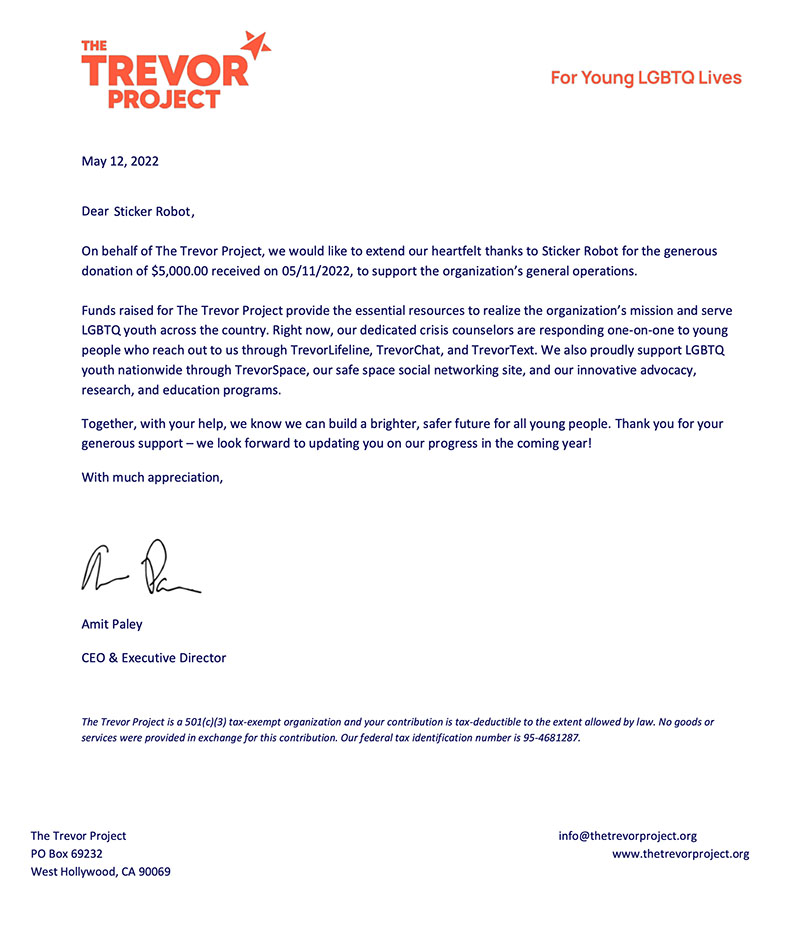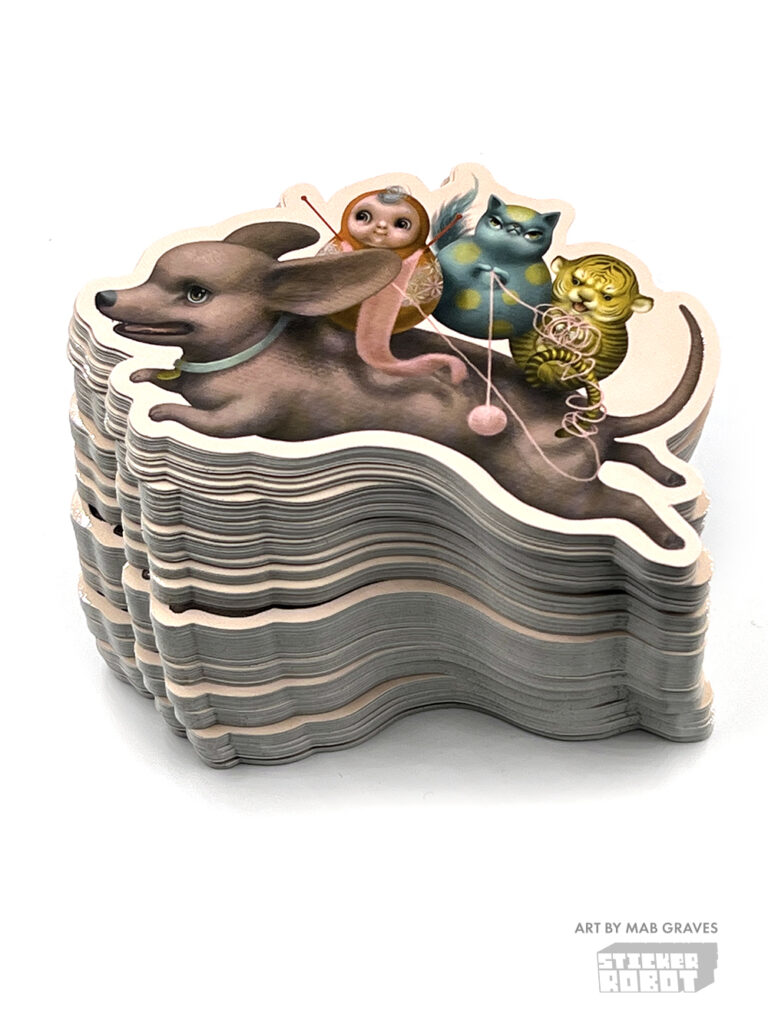 Sticker Robot's Good Works Sticker Project is an ongoing series of limited edition stickers by incredible artists and printed by us here at Sticker Robot. Sales of the stickers printed as a part of this series will be donated to an organization of the artist's choosing.
---