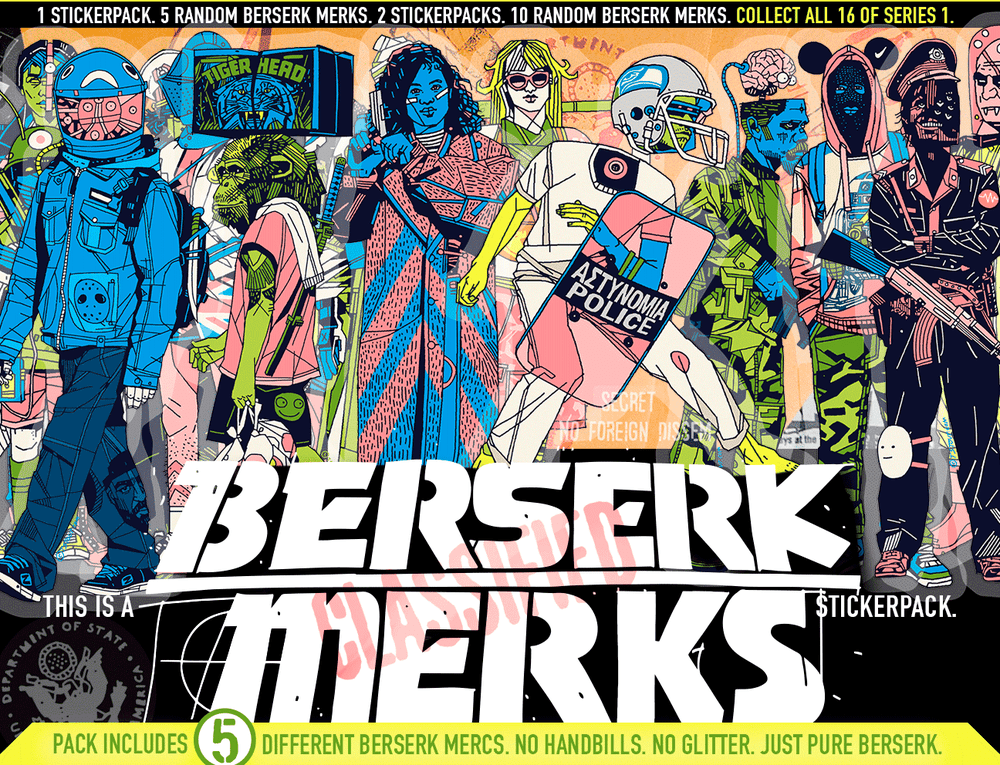 Our friend, the highly collected poster artist
Tyler Stout AKA @kolfacekilla
has dropped a
Sticker Pack
that is so next level, we devoted an ENTIRE WEEK to showcasing it's contents.
We do not say this lightly: you need this sticker pack. Printed on clear vinyl. die cut, with character bios on the back, each sticker is blind packed into sets of 5. Some are more limited than others. You never know what you might get! They all have "Banana Bucks" printed on the sticker backing, which will work as coupons, to be sent back to Tyler for unreleased goodies down the line… Oh my.
Without further adeu… Allow us to introduce all SIXTEEN of Tyler Stout's amazing new "Beserk Merk" characters… Brace yourself for the Awesome.