Hello. My name is ZombieYeti and I was tasked with coming up with a new and exciting blog series for Stickerobot.com. As many of you know (hi mom!), I'm probably better served drawing things than communicating with word sentences. So with that in mind, I came up with a great unoriginal idea that I could use to reach out to artists that I love and respect – Artist interviews!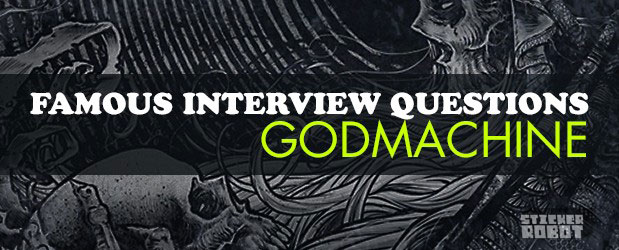 Home-run, right? But then I realized I'd need to come up with questions, and upon attempting this, I found that I could only come up with questions I'd heard in previous interviews… and THAT'S when it hit me!
I'd make other more qualified interviewers do my work! So…. I scoured the inter-web for famous (and questionably famous) interviews from the past 100 years and I took questions from these interviews and created a randomly generated list that I then sent out to various artists that may or may not return my emails!