We're giving away a couple of Sweet
Nyan Cat Stickers
and a
Singing Nyan Plush
!
Update: Winner Chosen…. See Below!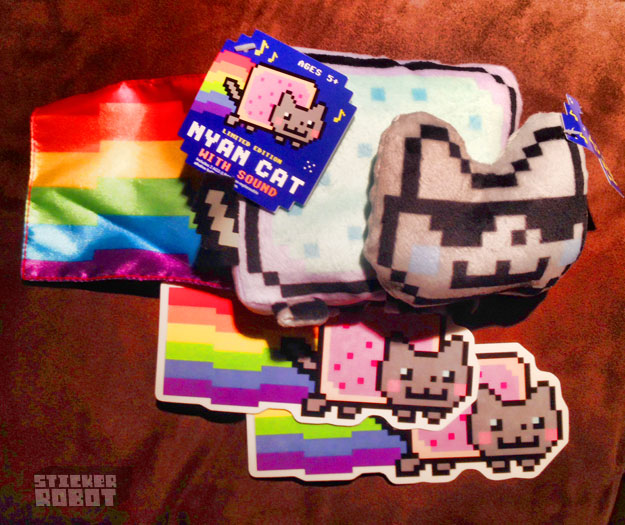 Win Some Transparent Adhesive Nyan Stickers & A Melodic Plush Cat that will Drive you Maddddd ….
What can we say. We love
Nyan Cat
– and over the years, we have printed thousands of
Clear Vinyl Stickers
for the Nyan crew. Enter below and we'll randomly draw a winner to send a
Nyan Plush
and some
Clear Nyan Stickers
!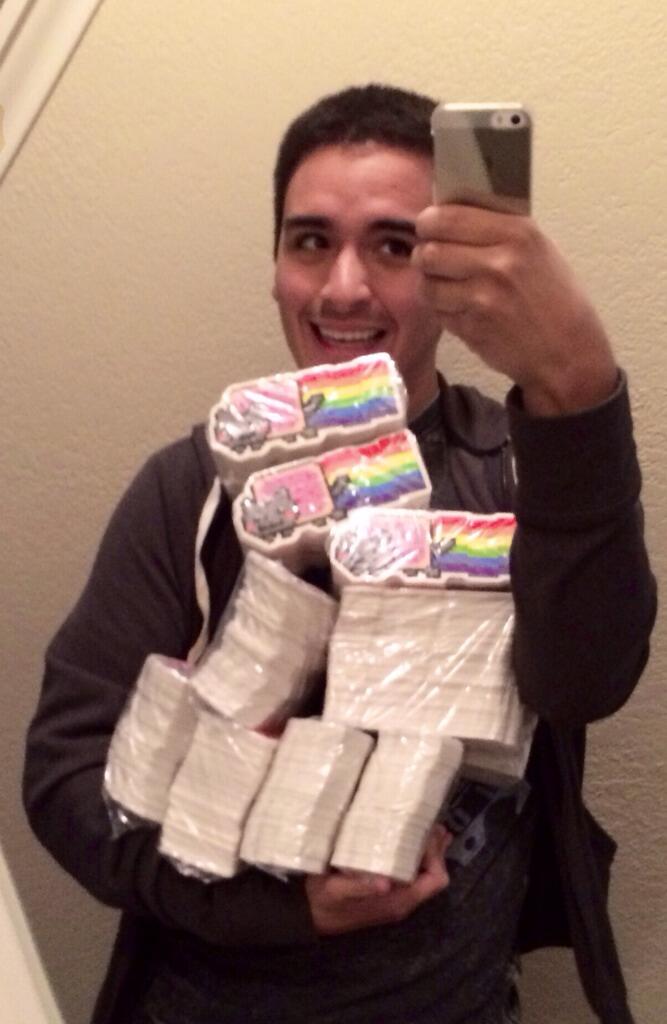 Winner Winner Poptart Dinner!
With a random drawing
between 1 and 201
(the number of comments that were left on this post)
our RNG picked lucky #10, Mr. Harry Hitch. Harry,
email us
with your mailing address and we will send your Nyan Pack™.