On a regular basis we'll ask a new sticker artist a series of 10 questions. To keep things simple and to engage in a deeply philosophical, long term case study of the scientifically complicated "Sticker Artist's mind," we've decided to leave the questions the same every week.
---
AJ Masthay
is a prolific artist, a world class illustrator and an exceptional old-school printer. It's hard to fathom how he manages to turn out so many prints, especially considering the means in which he produces his work… You see, AJ's artwork starts as a pencil drawing, then becomes a linoleum carving (Yes, he carves every color plate with a KNIFE!), before finally being hand printed and seeing the light of day as an extremely high quality, one-of-a-kind edition of art prints. In addition to posters, AJ also loves making silkscreen stickers.. And that's where we come in!
Note: We are

giving away

some of AJ's awesome new Disco Diver Stickers! Leave a comment, Share this post & see details below.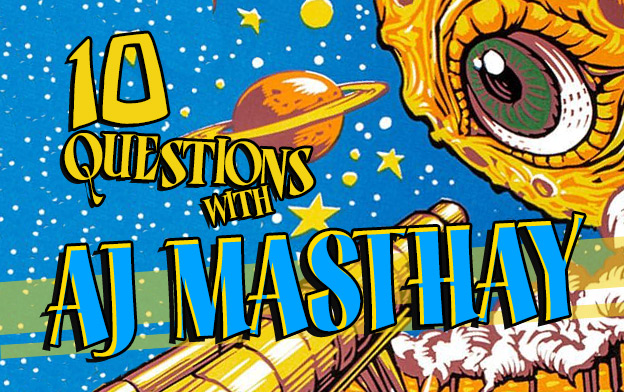 AJ is in a class of his own. We are big fans of his work. So let's get down to it…
10 Questions with AJ Masthay.
1. what makes a good sticker design?
I think good sticker design kind of falls into the same categories as good t-shirt or good logo design where simpler is better. Simple is something Ive always struggled with, my brain always wants to pack in as much detail as possible but it's easy to go overboard when it comes to the small stuff.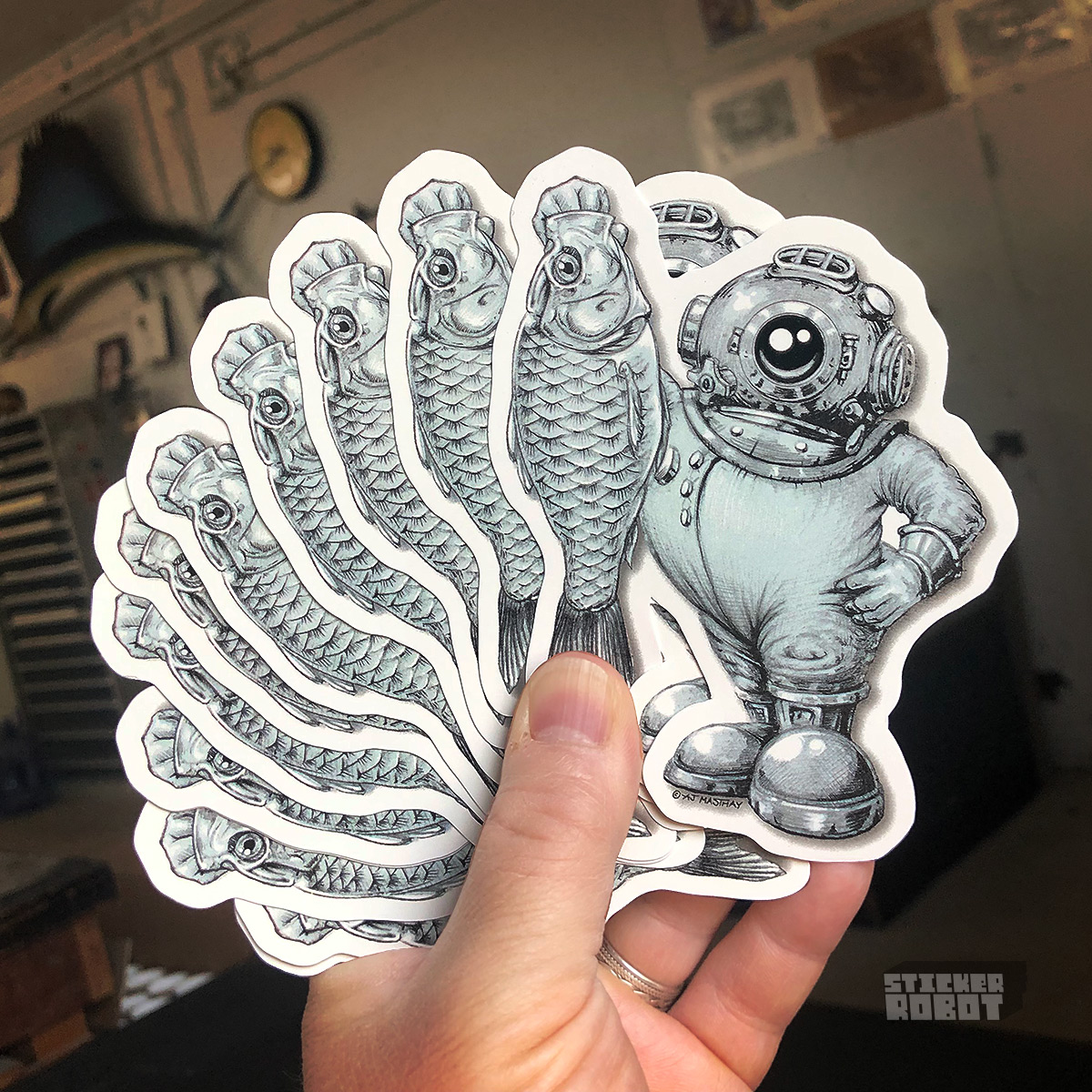 2. what do you do with stickers anyways?
Slap 'em up of course! I'd love to say I'm one of those artists that wanders the streets with stacks of slaps in my pocket, hitting all those hard to reach areas, but really I just have a few on my car and we have a big sticker shelf in the studio thats slowly being covered.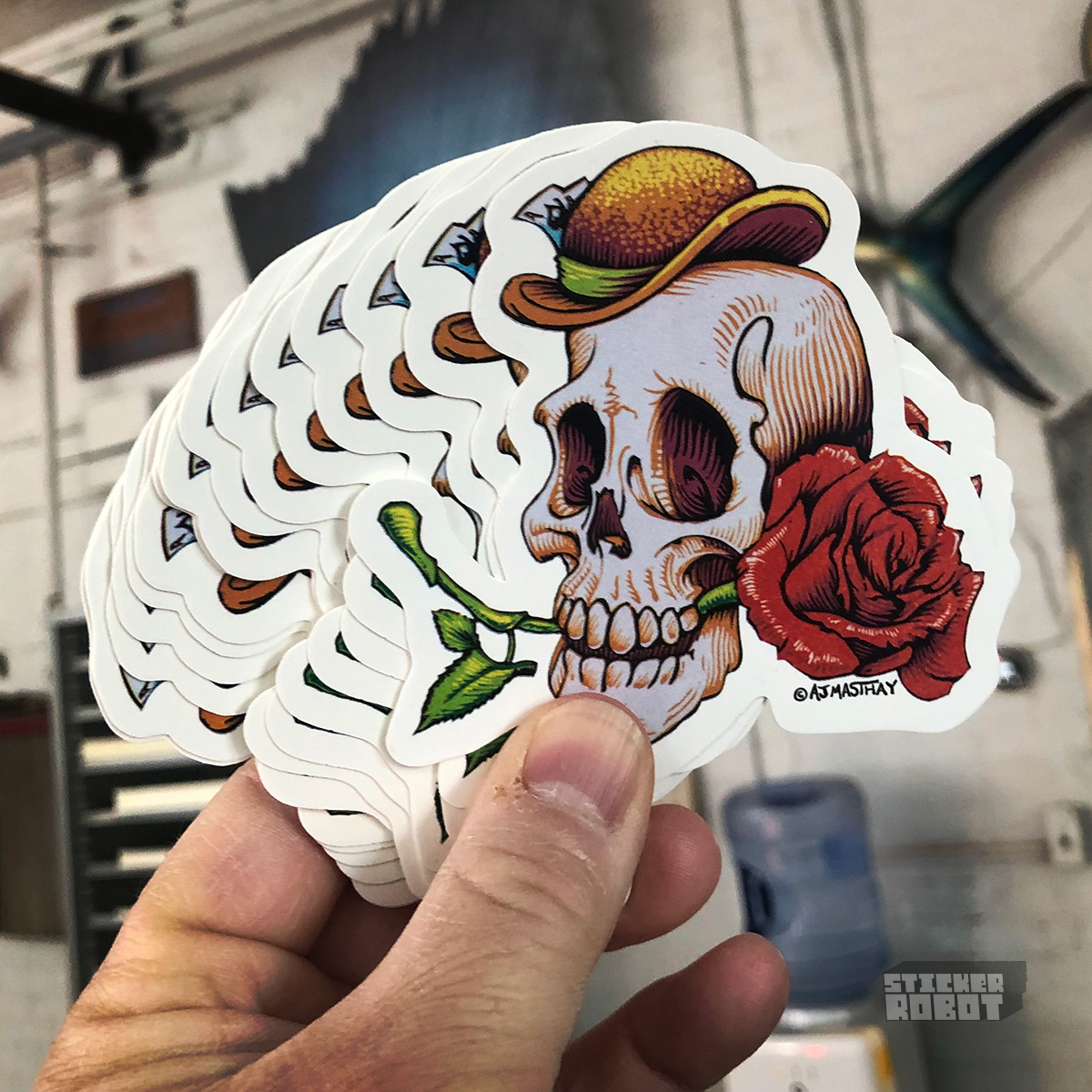 3. if you could hand one of your stickers to any one person, who would it be?
Not to get all political but I'd love to hand one of my "Fuck You, Man" stickers to Trump.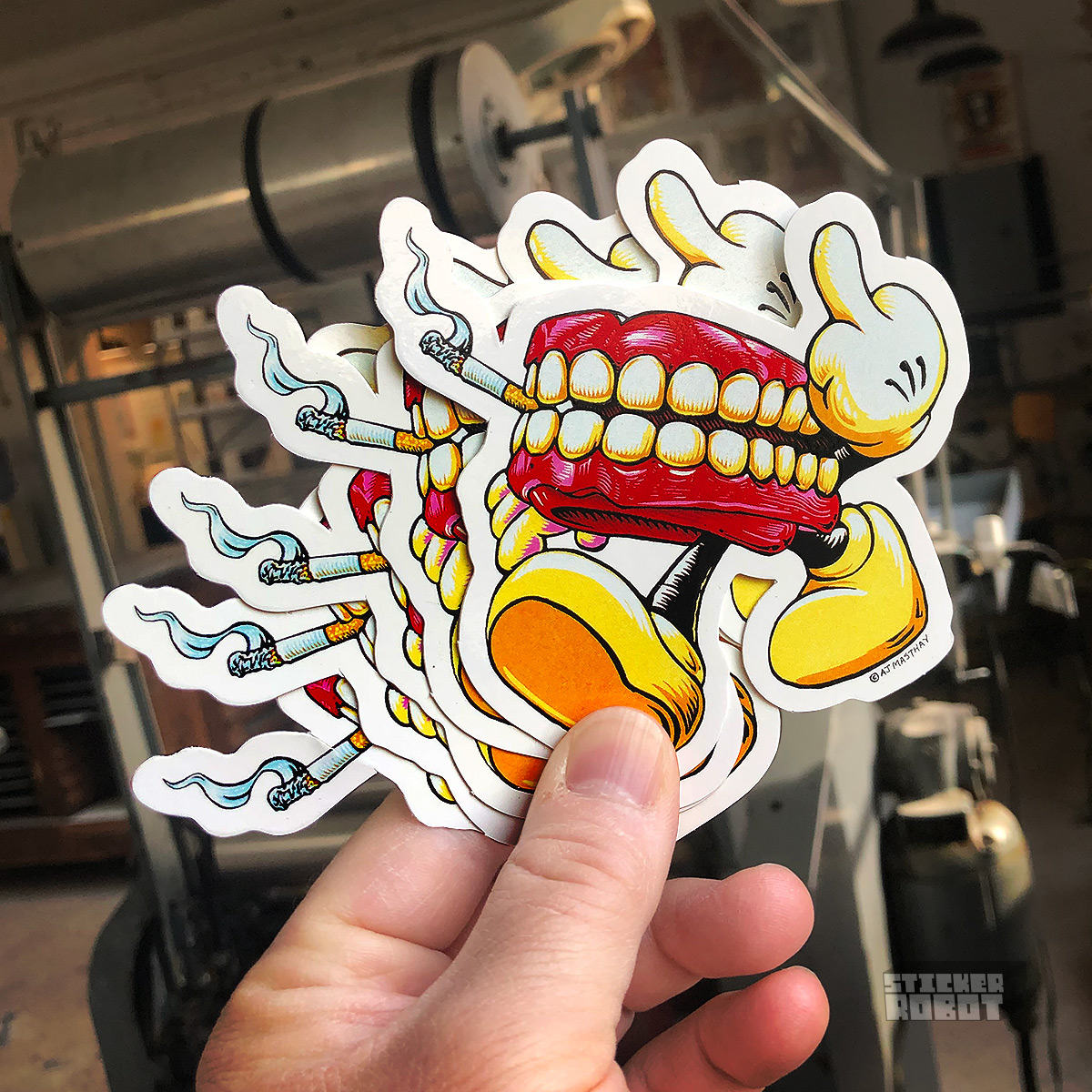 Editor's note.. Holy hand-printing smokes…. Are you kidding me?
5. streaming or vinyl?
Both depending on my mood and if I've recently hit the flea markets to acquire some fresh $1 records.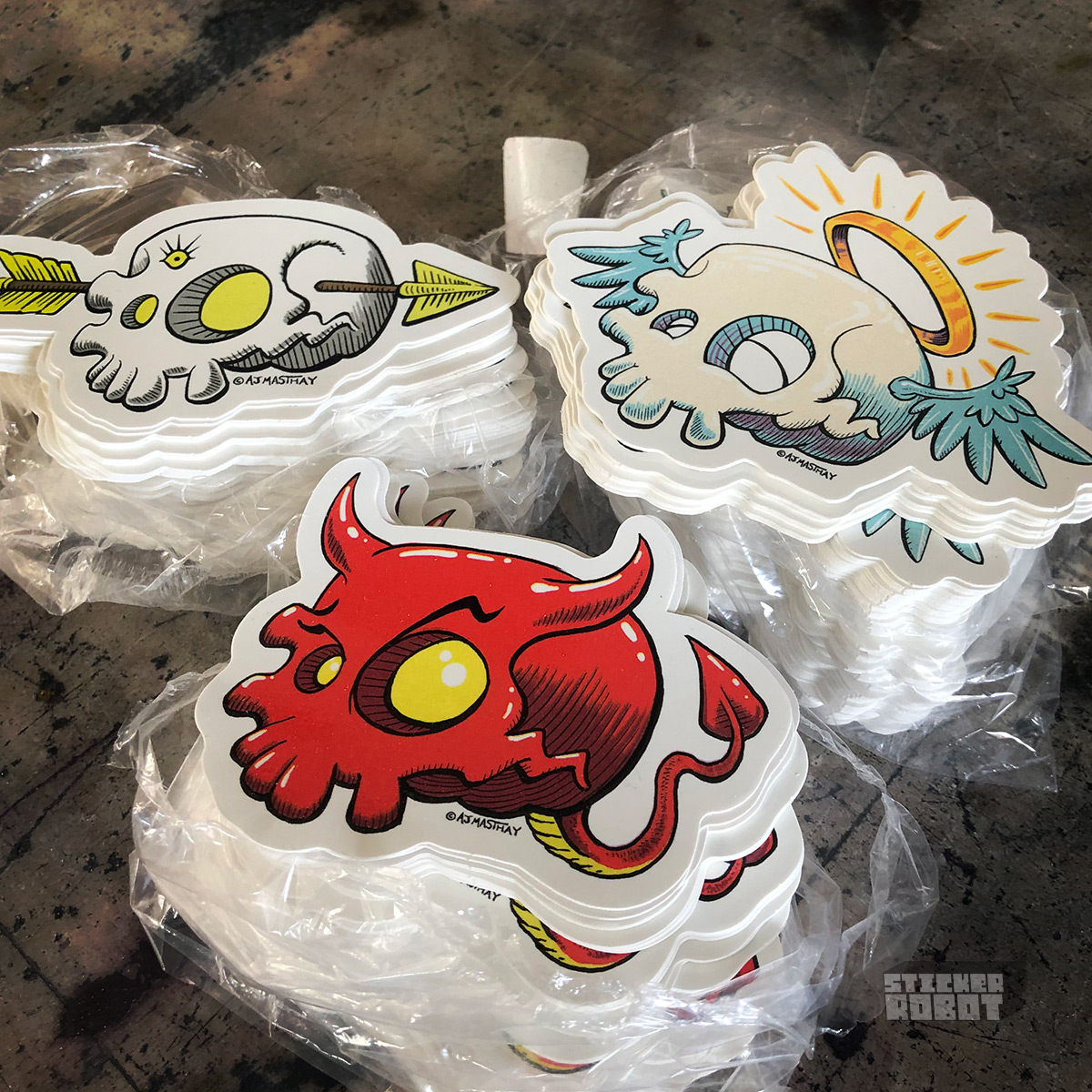 6. what is the last book you read?
Not very exciting but "The Wealthy Barber", trying to get the personal finances under control… Prior to that was the Leonardo DaVinci biography by Walter Isaacson, that's a little more artsy.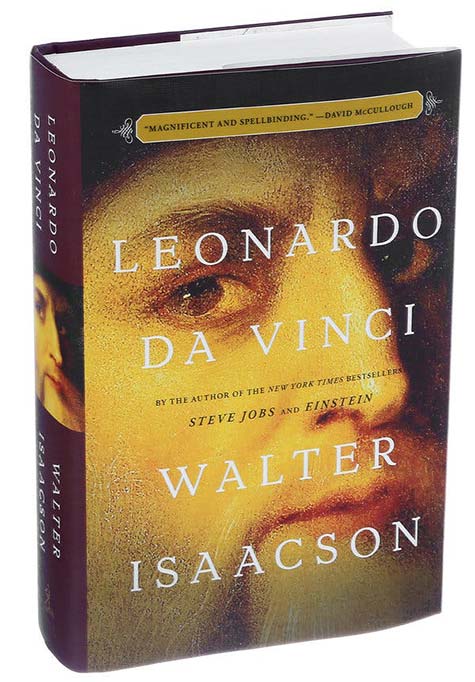 7. tell me 3 artists you like?
Ive been really into the work of Jim Dine lately, such an amazing draftsman. Ive also been a longtime fan of the glass artist Josh Simpson and in a similar aesthetic is an artist here in Hartford named Amy Genser who does these beautiful large scale organic pieces made of rolled paper.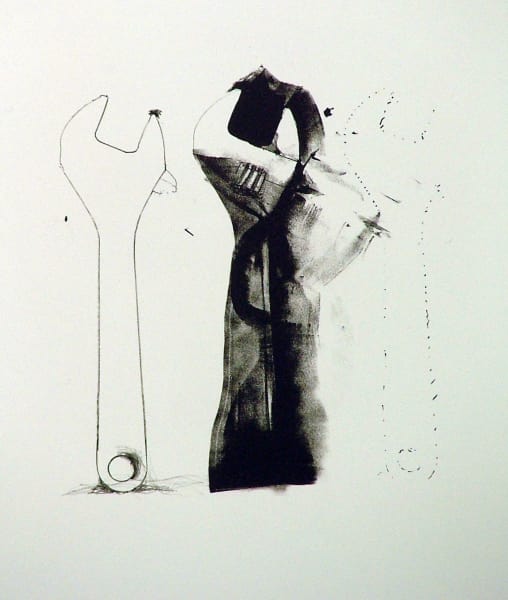 Jim Dine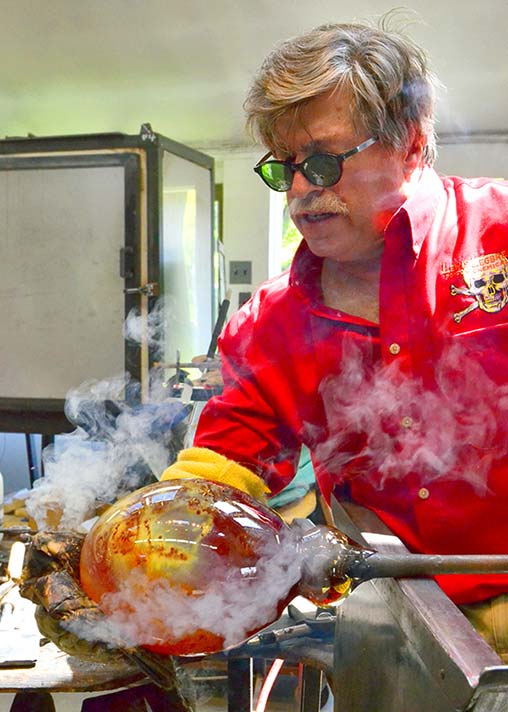 Josh Sampson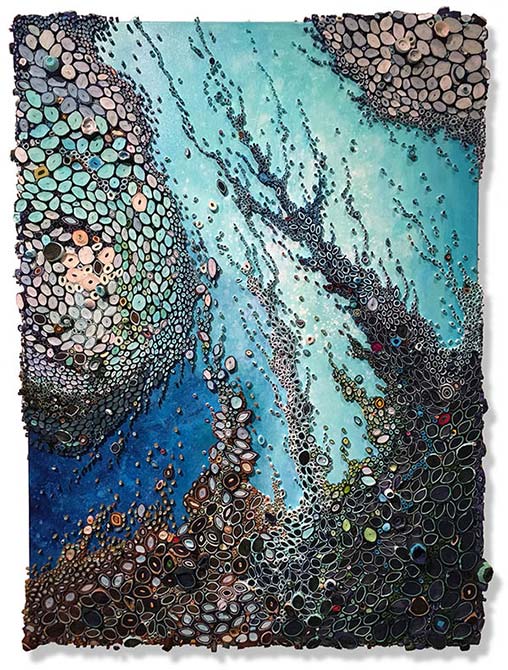 Amy Genser
8. tell me 3 websites you like?
I always find Mymodernmet.com to be very inspiring. Outside of the art stuff, I recently installed some raised garden beds at the studio so I've been following the gardening website and Youtube channel of MIGardener.com. I'm also throughly obsessed with Craigslist and Facebook marketplace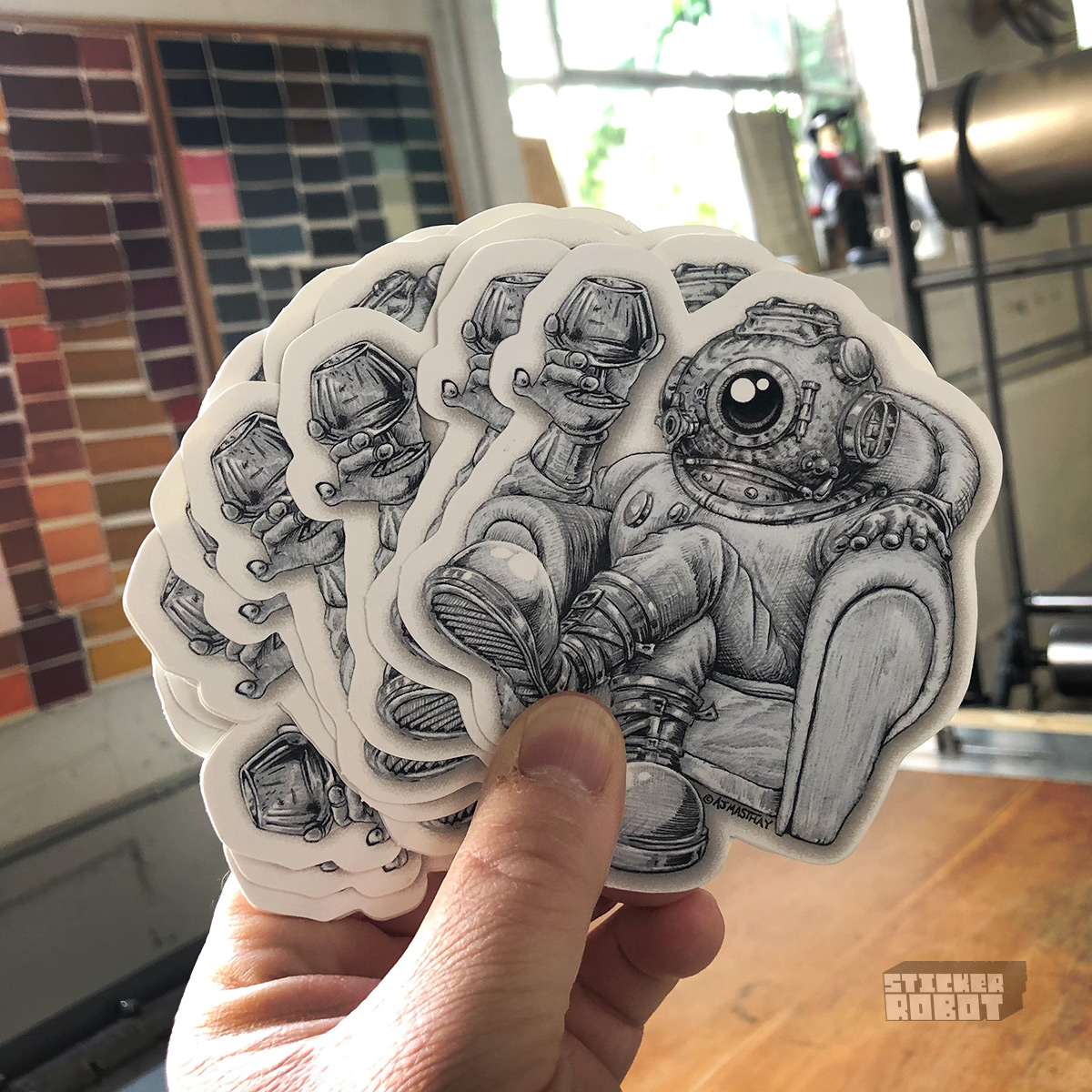 9. what would you like 1000 of ?
Extra minutes in a day? Also lobster rolls, I'll take all the lobster rolls this time in summer….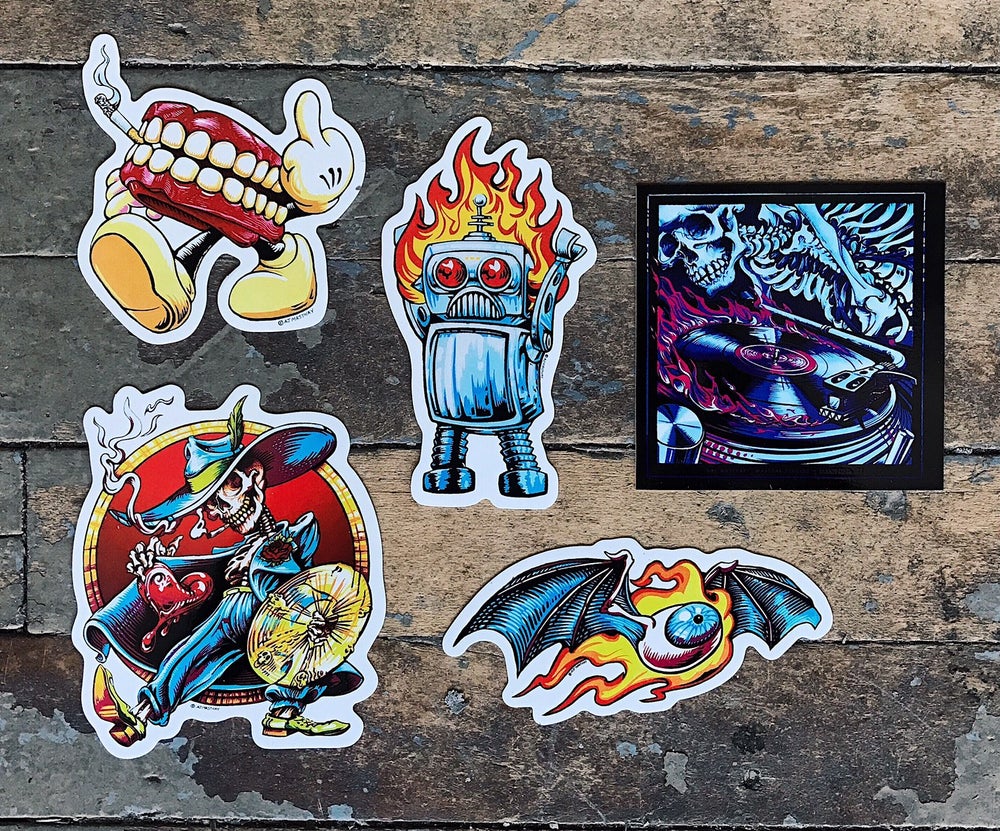 10. what are you working on now / what's next for you?
We're in the midst of prepping for our next Open Studio here in West Hartford, CT. Its always a blast letting people into the print shop and check out what goes on behind the scenes in creating my work. As far as projects go, the next big one is in conjunction with the Jerry Garcia Estate where we're producing a fine art letterpress portrait edition of Jerry. And as always I've got a handful of gig poster projects on the horizon.
Here's a bunch of Amazing AJ Masthay Gig Posters. Check out his finished Work.
OK, How to Get Your Free AJ Masthay Sticker: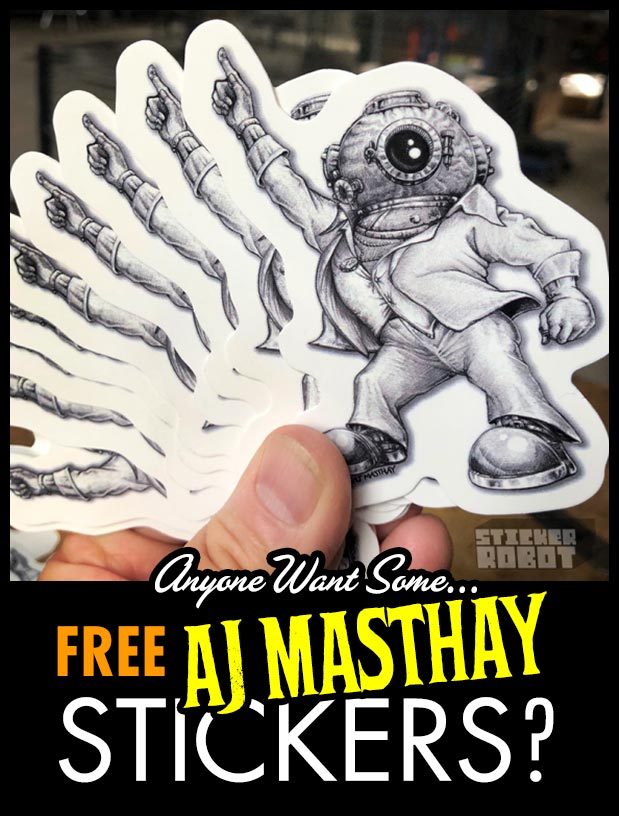 We love AJ Masthay and we are working directly with him by printing and giving away these very limited edition
Die Cut Stickers
!
1. Leave a comment Below
2.
Send in an S.A.S.E. and AJ will drop one or two in the mail for you!
So Just leave a comment below and send an S.A.S.E. to:
Masthay Studios 252 Park Rd West Hartford, CT 06119
---
What 's an S.A.S.E. !?
Remember getting a real letter in the mail ? An S.A.S.E is a Self Addressed Stamped Envelope. Simply send us 2 envelopes. One is addressed to us. Inside that envelope is another envelope, addressed to you, with a stamp on it.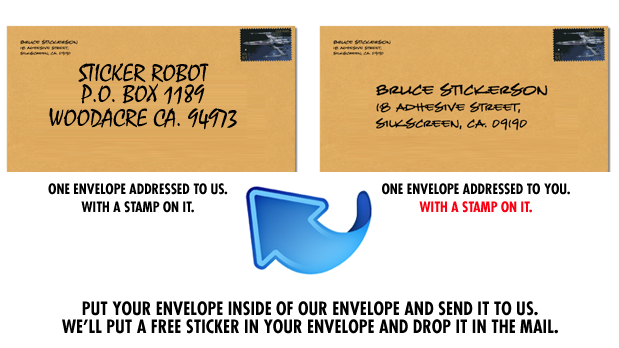 You can purchase these awesome stickers directly from AJ's Website He has so many amazing designs!, so load up on stickers there OR get a free one here. (See below.)
Thanks for Reading! Make sure to leave a comment below and stockpile your
AJ Masthay Stickers
before they are a piece of Adhesive History…