Free Salt and Pepper Clear Stickers by Zoltron!
Read More
for Details.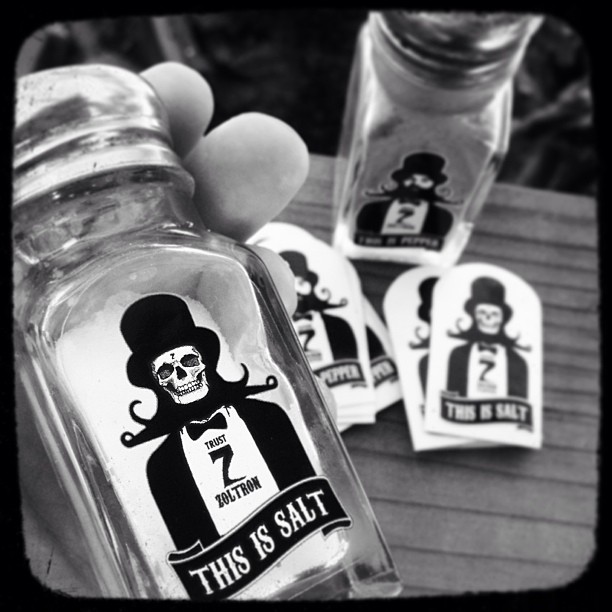 Salt & Pepper. Removing the Veil of Condiment Uncertainty…
---
Have you ever wondered what that white stuff is, inside of the little glass container with the permeable metal lid, on the table, in the Restaurant. At the Diner. In Your House..? It turns out that it's
Salt
. a wonderful mineral that is used to make food taste good… And there's
Pepper
too. Well now, with these highly self-evident
Salt and Pepper Stickers
from
Zoltron Industries™
, you can clearly label those cryptic & mysterious glass condiment containers once and for all. In fact, once you have these stickers in hand, you are encouraged to adhere them to every pesky salt and pepper canister that you come across.
Ok. How Do I Get these Adhesive Treasures ?
---
1
. For the moment, Zoltron is
Giving some away for Free
. It requires sending a
S.A.S.E
. to:
Zoltron Salt
Po Box 1189
Woodacre Ca 94973
(It is said that decorated envelopes are rewarded with extra stickers…)
2
. You can buy some directly by visiting the
Zoltron Store
.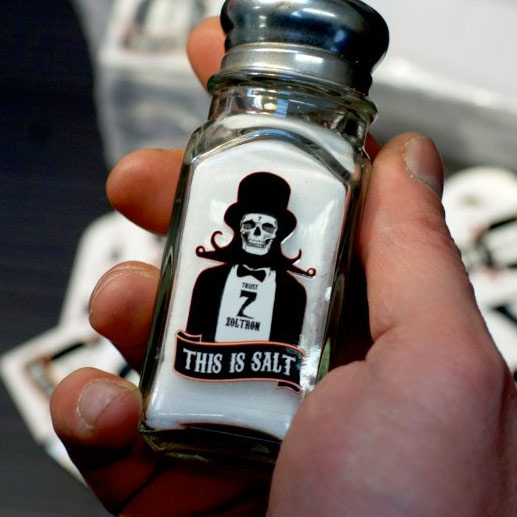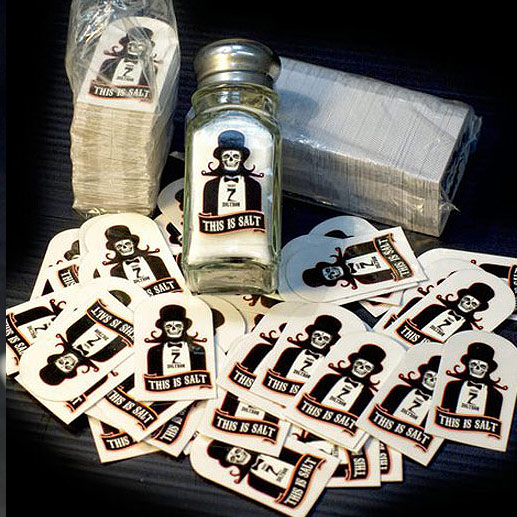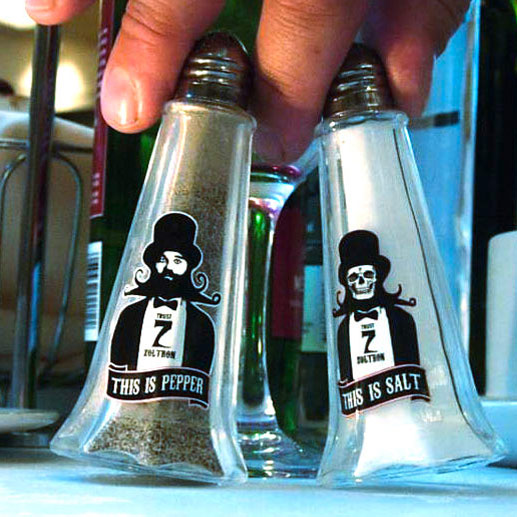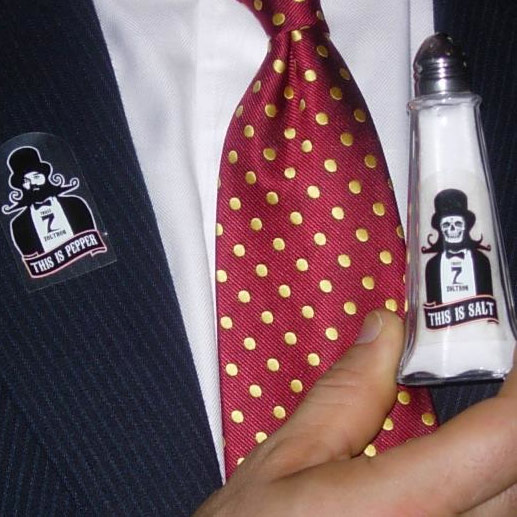 ---
Got a Restaurant ? Want to Give Your Salt Shakers a Facelift..?
Word has it that Zoltron will send you enough
Salt and Pepper Stickers
to cover every single shaker in your establishment. If you are so inclined or know someone with the need,
get in touch with Z here
.