We proudly printed some Custom Vinyl Stickers for JJ Abrams' Company, Bad Robot Productions.  Abrams is a producer, director, screenwriter and has more than a few blockbusters under his belt, including the recent Star Trek films, which were surprisingly actually pretty damn good, the LOST tv series, a Mission Impossible or two and the hugely anticipated, upcoming Star Wars VII.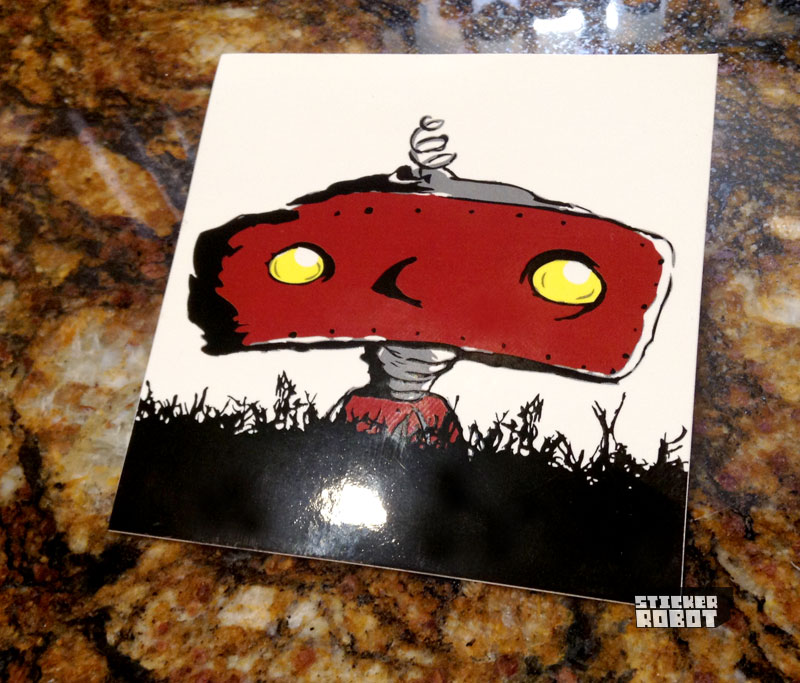 The Vinyl Stickers were custom screenprinted and only available to "Special Folk" who somehow procured 'all access' backstage passes to some coveted red carpet event aboard the U.S.S. Enterprise.'-
http://www.youtube.com/watch?v=186gZshpX08
Party on, Bad Robot. Don't forget to send Sticker Robot passes to the next opening party!