One of our Sticker Printing customers creates "Kitty Avengers" Fan art. His name is Miguel Wilson. He is an Illustrator and appreciates the finer things in life, like mashing up pop culture icons, including everything from Nacho Libre to Michael Jackson's Thriller to his Hello Kitty vs The Avengers Die Cut Sticker Series.
Here's a look at some of his Illustrations and some of the Custom Die Cut Stickers that we printed for him.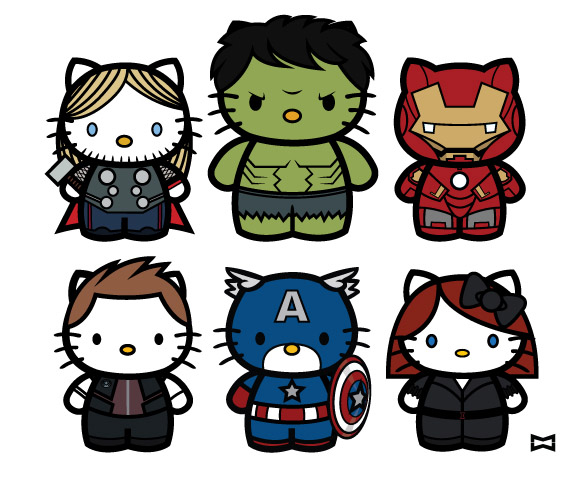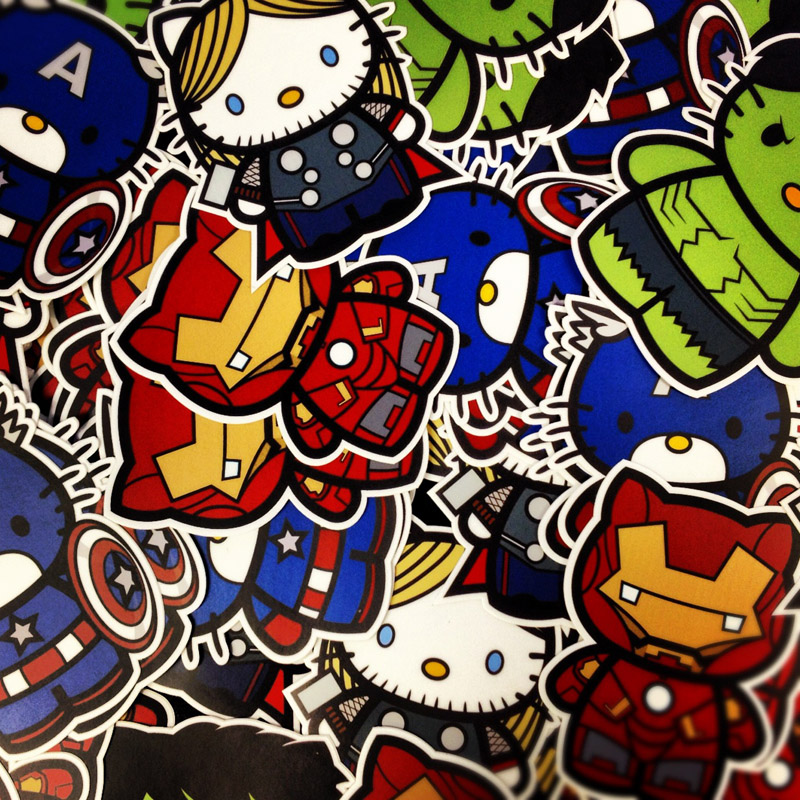 Michael on a Full Moon…

Like Miguel's Stickers? Leave a Comment Below and Let him Know! You can Follow Miguel on Instagram Here.