One of our prized customers is a talented, yet humble designer named Chris Torres. Chris is the creator of one of the most famous cats to ever grace the unwritten pages of the pop culture handbook. Nyan Cat. Nyan's Youtube vid currently has over 96 million views. The Nyan Cat Facebook page now has over 1.6 million subscribers & Nyan Cat himself currently boasts a 96.9% Smile Success™ Rate.
We printed some stickers for Nyan Cat and we asked Chris some Questions… (and we are giving away some nyan cat stickers to 2 random commenters… so leave a comment below!)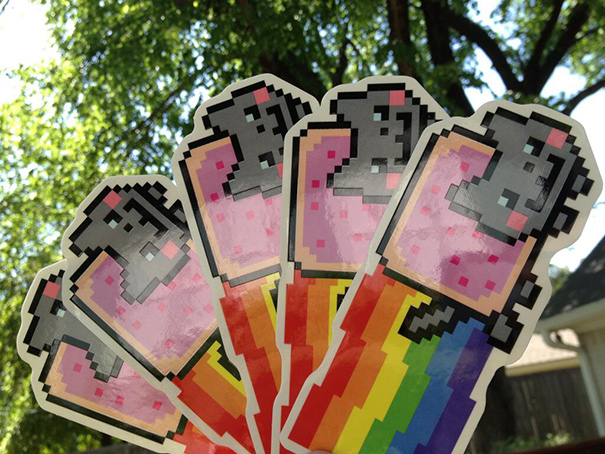 Nyan Cat Stickers… Say Whaaaaaaa?
In the past, Chris tried his luck with other sticker printing companies, but was never happy with the results. Then he discovered Sticker Robot vinyl stickers… Now he's happy. And not to stroke our own fur, but Let's just say it's been flying kittens and rainbows ever since.
We sat down with Chris and asked him a few questions. Follow the links below to purchase a Nyan Cat Sticker (and while you're there, get a ridiculously awesome Nyan sweatshirt.. and wallet… and shotglass…) I digress.
OK, Let the Questions Begin….
Hey Chris, Thanks for taking the time to answer a few questions.
Hey there! First of all, thanks for how high quality these stickers are.
We used to go through a different company for stickers and I
unfortunately paid way too much for a much lower amount of stickers that
weren't as high quality as these. I was above and beyond amazed by how
great these look. So glad I decided to try you guys out!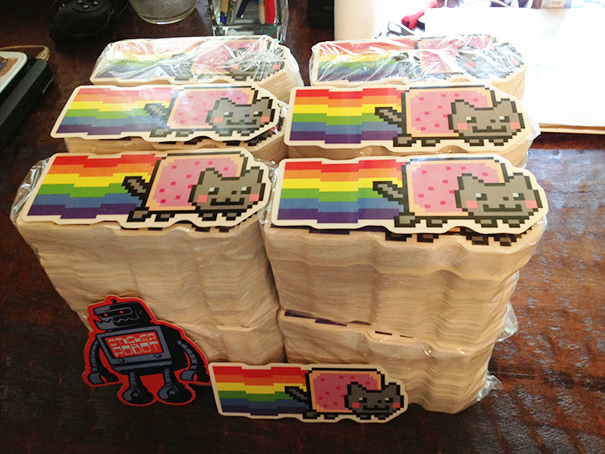 What does Nyan Cat mean?
The "Nyan" in Nyan Cat is the Japanese way for saying "Meow"
How did you come up with the Nyan Cat illustration ?
Basically, I was doing a Red Cross charity drawing drive at the time.
People suggest I draw things on Livestream, I do it, and if they want
they can donate a few bucks. During that event, I drew a quick doodle of
what is now known as Nyan Cat. Everybody thought it was cute, so then the
next day I remade it in an animated NES graphic. It exploded on the
Internet and has now become a crazy huge pop culture icon. Pretty amazing!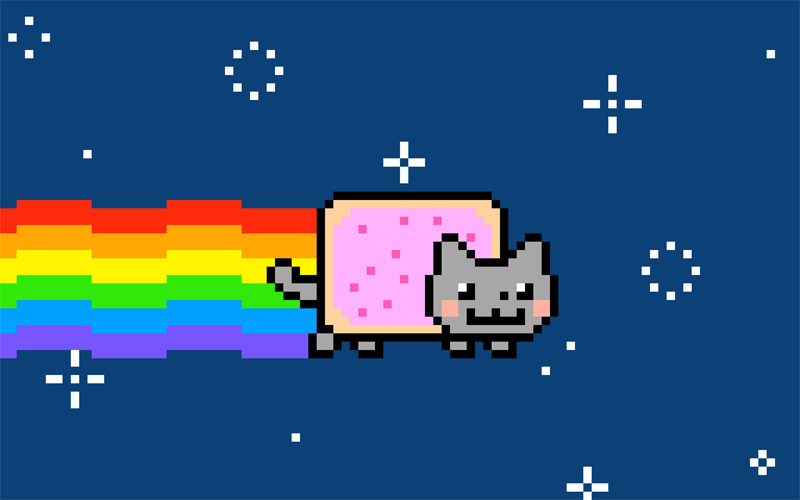 What does someone do with 3000 Nyan cat stickers?
Believe it or not, this isn't the first time I've owned several
thousand Nyan Cat stickers. For the most part, these stickers will be
used for publicity purposes; In the past I've given them out at
conventions or events. People seem to love them! I also bring many to tag
around towns I visit, because that's what I feel these stickers are truly
meant for. I'm all about guerrilla marketing because it's so spontaneous
and fun. It's always exciting to see people post photos of their sticker
sightings on Tumblr or Twitter. This will actually be the first time I'll
be making them accessible to people online, too, so that's cool!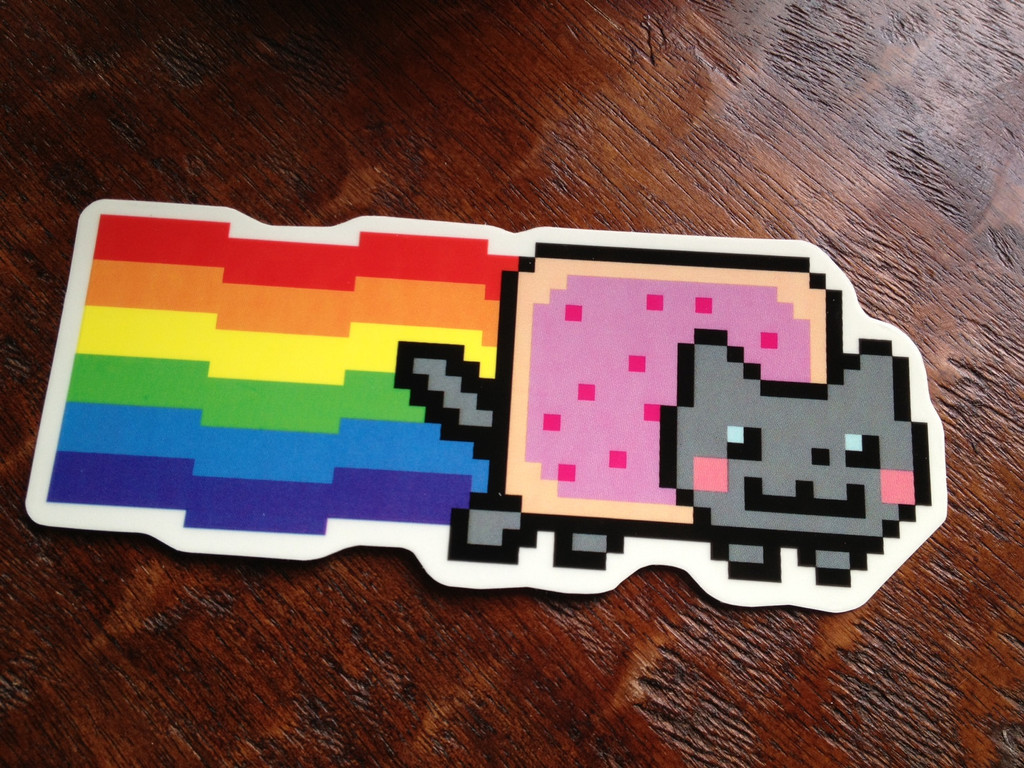 What's the world record for unbroken Nyan duration on www.nyan.cat ?
Aside from me having it in my head these past two years, I'd say the
longest record I've personally seen is the one of the guy who actually
watched it for 10 hours straight and documented it for YouTube:

96 Million Views Later…..
And Here's Some Random Nyan Fandom
and remember! we are giving away two sets (of 5) nyan cat stickers to 2 random commenters… so leave a comment below!