Our old friend, the illustrious pencil wielding
Travis Millard
and his masterclass creative collaborator
Jay Howell
just released a new split fountain "
Burger Boyz
" screen print. Sometimes Travis and Jay eat burgers together and draw on napkins. Their new print is the culmination of such creative dining excursions. Along with said screen print, we silkscreened some delectable clear vinyl stickers to accompany their poster release. And we're giving away all the extras we managed to get our hands on. Details after the jump.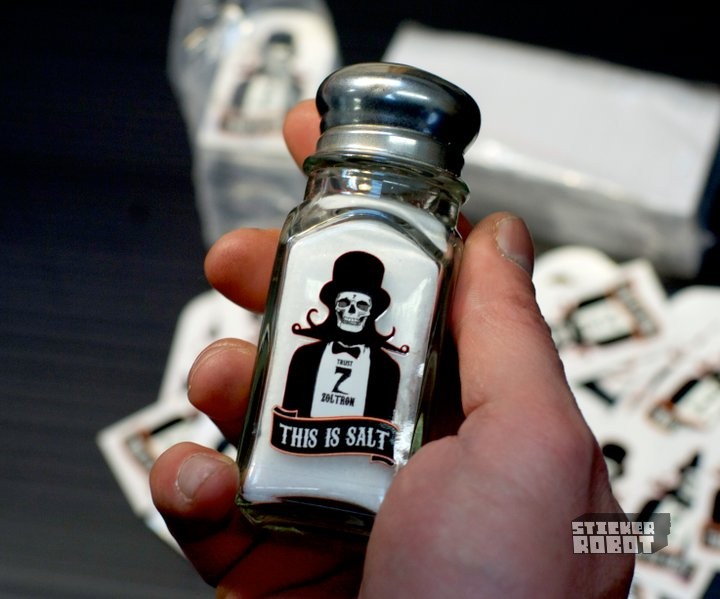 How to Get Your Free Burger Boyz Stickers
We'll be giving these away until we run out. If any envelopes come in after we run out, we'll send some other awesome stickers instead.
1. Leave a comment Below!
2. Then Send us an S.A.S.E. and we'll drop one of each sticker in the mail for you.
(legend has it that decorated envelopes will earn bonus stickers)
Just leave a comment below and send us an S.A.S.E. to:
Sticker Robot / Burger Boyz P.O. BOX 1189 WOODACRE, CA 94973
What 's an S.A.S.E. !?
Remember getting a real letter in the mail ? An S.A.S.E is a
Self Addressed Stamped Envelope.
Simply send us 2 envelopes. One is addressed to us. Inside that envelope is another envelope, addressed to you, with a stamp on it.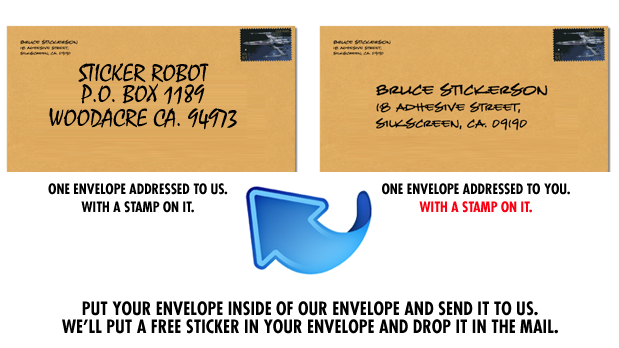 And Here's that Delicious Poster.
Available at Travis' Store
.