Update: The "FREE PUSSY RIOT" Stickers are all gone. We gave away several thousand and finally ran out. Thanks for spreading the word!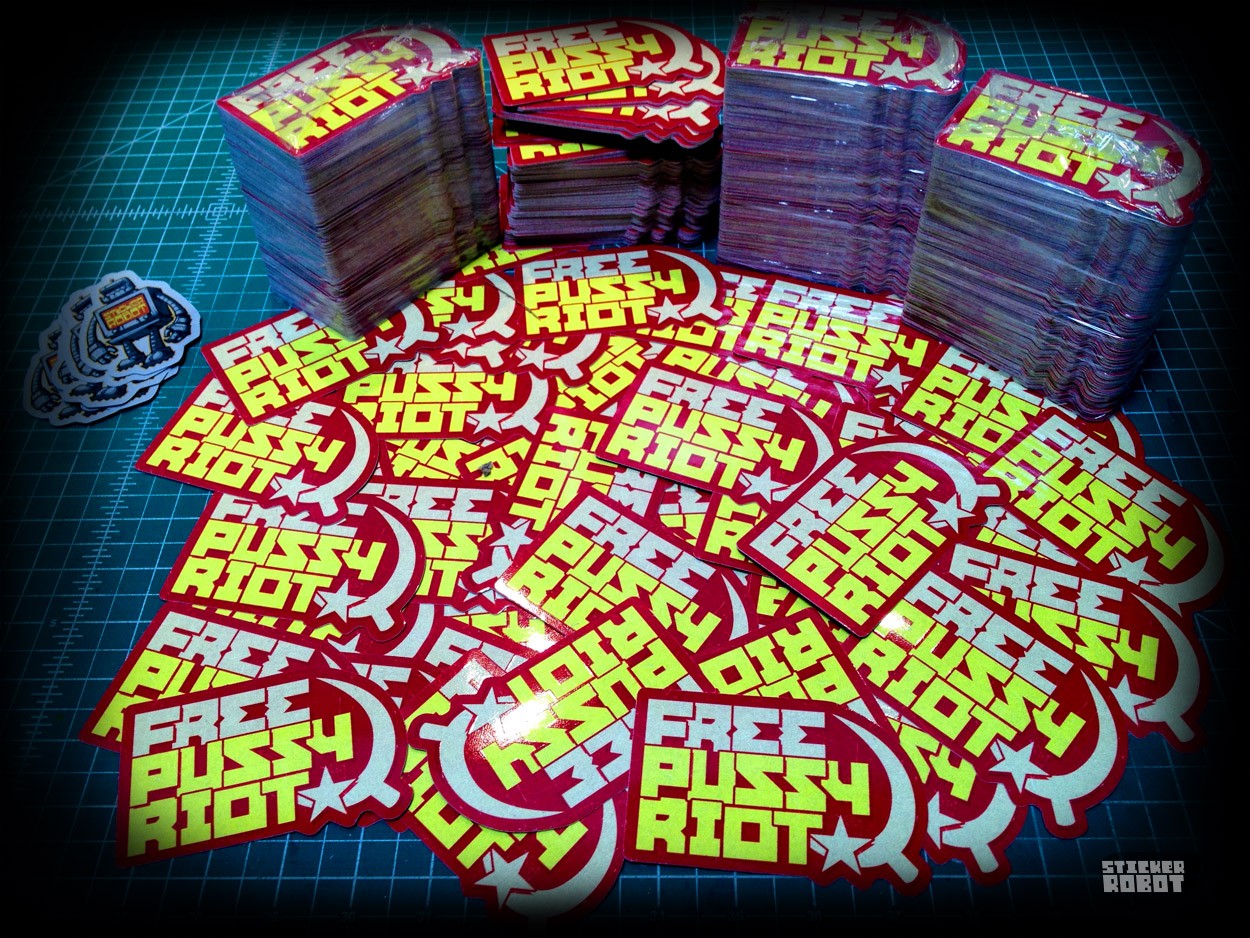 Free the Three.
The All-Girl, Russian Punk Rock Band, Pussy Riot was today (Aug. 17) sentenced to a penalty of 2 years prison for a political dance statement prank/performance… In a church. In Russia.
While supplies last we are giving away Free Stickers to spread awareness and support the band… And hopefully help start a conversation or two about freedom of expression.
Details after the jump.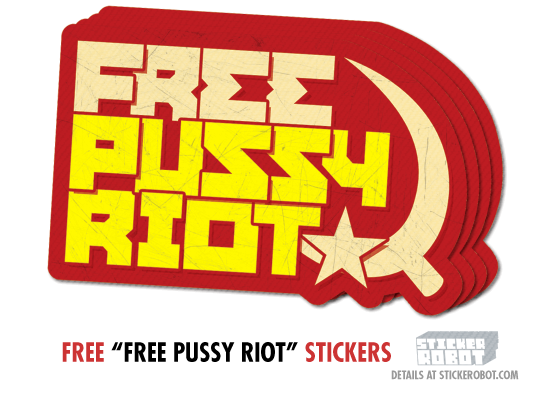 A Moscow court on Friday (Aug. 17) found three members of the feminist punk band Pussy Riot guilty of "hooliganism motivated by religious hatred" after a guerrilla performance in Moscow's main cathedral in February. They were sentenced to two years in a penal colony. The band occupied a church and performed a "punk prayer" to the virgin mary against Russian President Vladimir Putin.
You can read all about it here.
We understand that this took place in Russia, where the laws are different and that disrespecting the church is a delicate issue. But to us, this is simply a showdown of traditional vs liberal values, an outdated penalty in an antiquated system. Honestly… Wouldn't imposing a fine appease the religious traditionalists, while still upholding the law? Two years in prison is an absurd penalty for what amounts to nothing more than a youthful political statement/performance by a band of artists. And after all… If it is truly a religious issue, shouldn't they simply be "forgiven"? Hopefully the act by these brave young women helps usher in a change, however slight, in the strict political structure of post-soviet Russia and hopefully these stickers will encourage a few conversations about free speech along the way…
Amnesty International Petition
Free Sticker Details – U.S.
Note: We aren't affiliated with anyone. We designed the stickers and handled the sticker printing on our own. And we are giving them away for free. If you would like one (or a couple depending on how quickly we go through them.)
Just leave a comment below and send us an S.A.S.E. to:
STICKER ROBOT / PUSSY RIOT
P.O. BOX 1189
WOODACRE, CA 94973
Free Sticker Details – International
If you live outside of the U.S., you can pay $2 to cover International shipping and we will send you a couple of free stickers.
Just leave a comment below and then click on this button…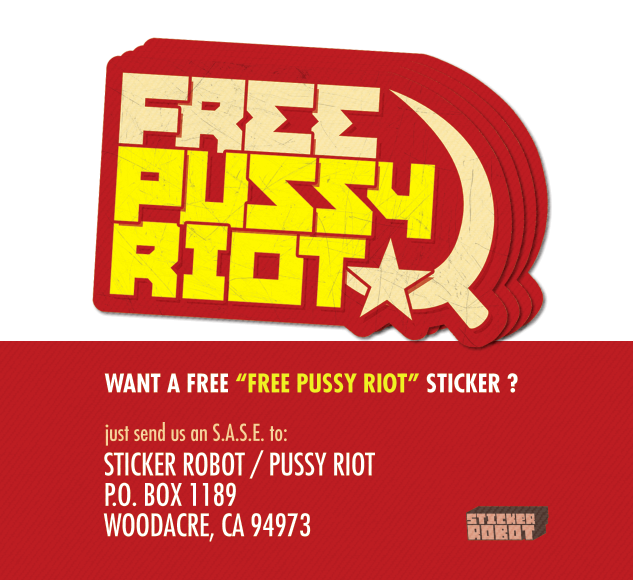 Please note, stickers are in production and won't ship until early September.
Nadezhda Tolokonnikova, 22, Maria Alyokhina, 24, and Yekaterina Samutsevich, 30 — to two years in a corrective labour facility for "hooliganism…"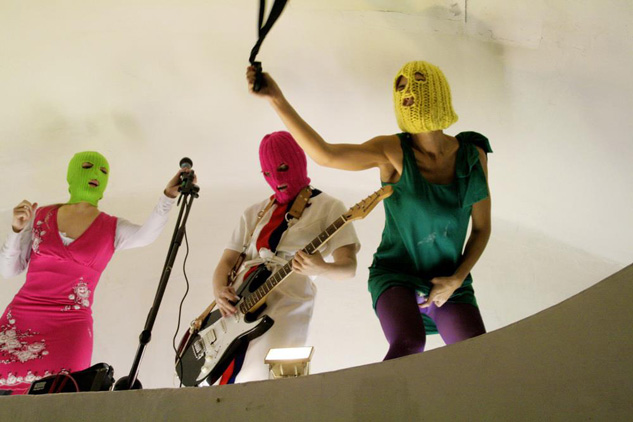 Here's a photo of the band performing. Notice the scary, neon, hand knitted masks…