This is a "Happy Little" Sticker Postcard that we recently made – And we're giving them away for free… Details after the Jump.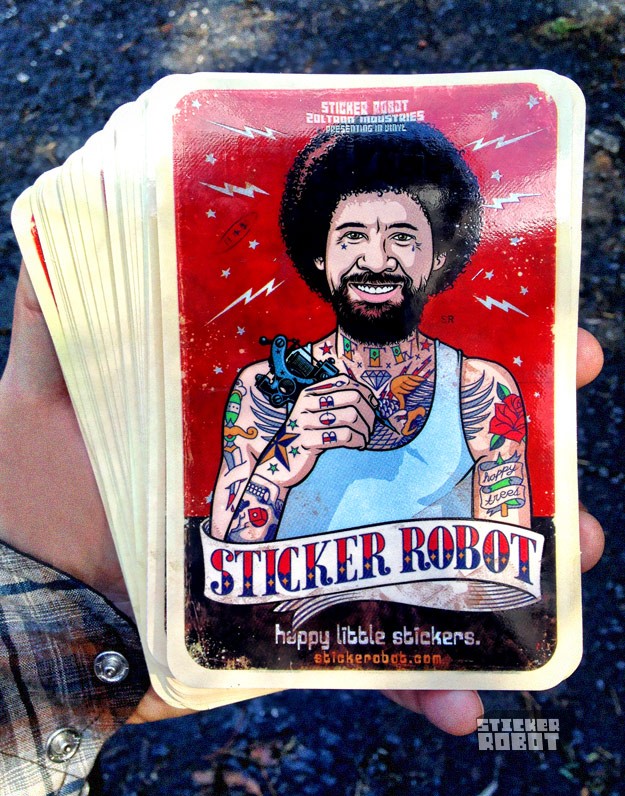 Free Sticker Details:
If you have ordered custom Sticker Robot stickers or requested sticker samples from us in the past couple of years, there's a good chance that one of these beautiful, custom printed sticker faced postcards will be appearing in your mailbox in the next few days..
If you are not a recent Sticker Robot customer and you still want one, all you gotta do is two things…
---
1. Leave a comment Below.
2. Send us an S.A.S.E. and we'll drop one in the mail for you. (Make sure to use a 5″ X 7″ return envelope or we'll need to fold your sticker to make it fit.)
Sticker Robot / Happy Little Sticker!
P.O. Box 1189
Woodacre, CA 94973
---
What the Hell is a S.A.S.E. !?
It's a Self Addressed Stamped Envelope. Simply send us 2 envelopes. One is addressed to us. Inside that envelope is another envelope, addressed to you, with a stamp on it. (You better learn this method, skipper. We do these S.A.S.E. Giveaways all the time…!)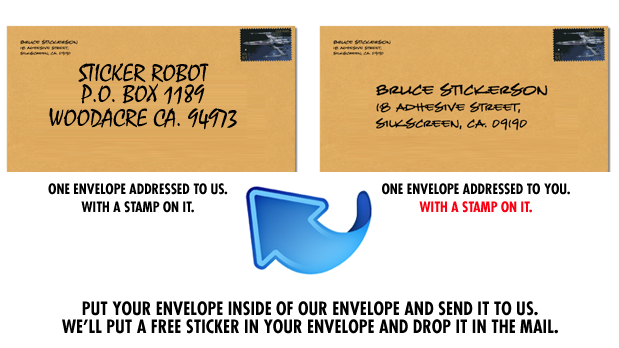 ---
Here's some detail picture of the glorious "Happy Little" Sticker…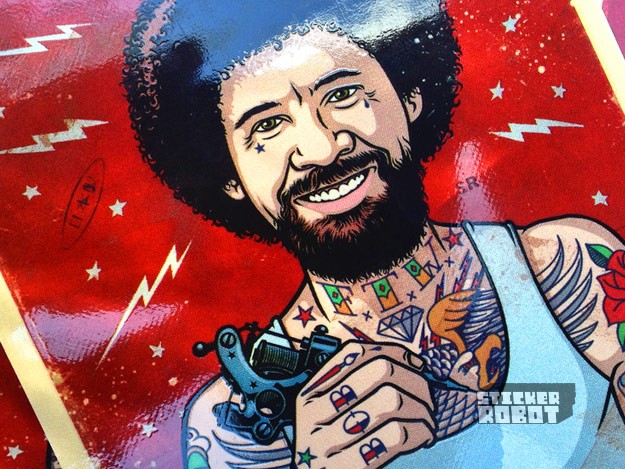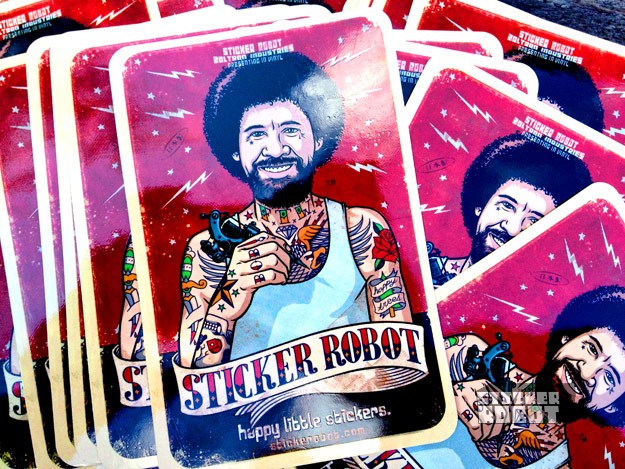 Remember to leave a comment below…