We just printed some brand new, custom vinyl stickers of our epic Sticker Robot mascot. And we're giving them away for free… Details after the jump.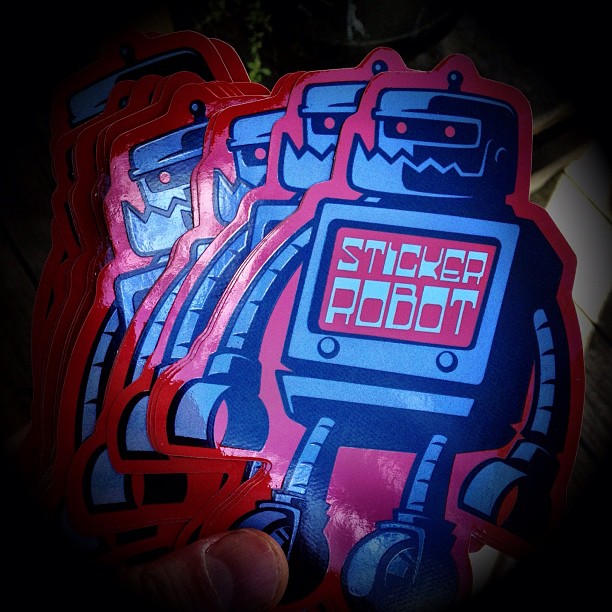 OK, Robopal… How Do I Get One ? 
1. Simply head over to our G+ Sticker Community,
2. Find the Sticker  image & give it a "like" or leave a comment
3. Follow said instructions.  
Soon thereafter, you will be adhering an epic custom vinyl sticker robot to a random inanimate object of your choosing. (We'll give em away until we run out, which seems to happen fairly quickly when we offer free stickers!)
Oh and there's a secret Sticker Robot discount code on the back of the sticker in case you want to place an order sometime… #Sweet