Over the years, we have printed tens of thousands of custom vinyl stickers for the folks at Tumblr and guess what… They're giving em away!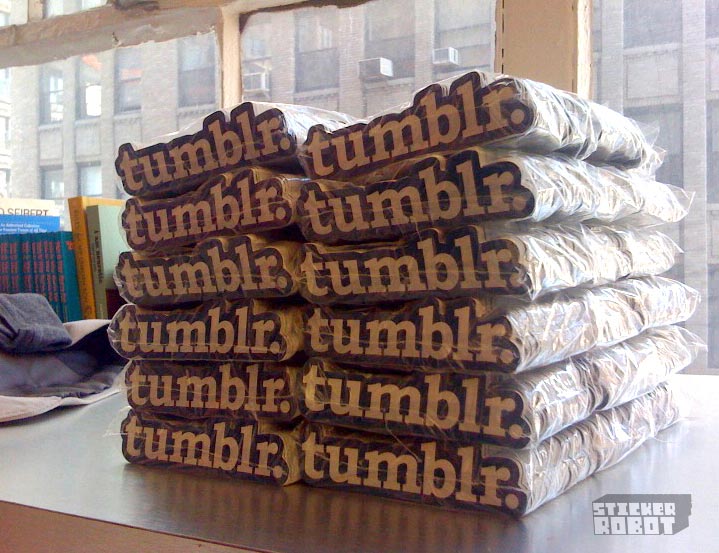 How to Get Yourself Some Vinyl Tumblr Stickers:
There's a couple ways to get yourself some of these fancy vinyl stickers…
1. If you are planning a Meet Up, (an event to socialize in person with other Tumblr members) simply Email the Tumblr folks and let them know what's your plans are. Ask them for some help to make your Tumblr Meet Up extra sticky. Of course they'll want to shower you with some adhesive awesomeness, if you're gonna share them with other Tumblr-Loving Blogg-ites.
2. The second way to get yourself some free Tumblr vinyl stickers is to simply send them an S.A.S.E. (and a thank you note!)
Mail us a self-addressed, stamped envelope (or international reply coupon) and we'll send you some stickers in return! 
Tumblr Inc.
35 East 21st St
10th Floor
New York, NY 10010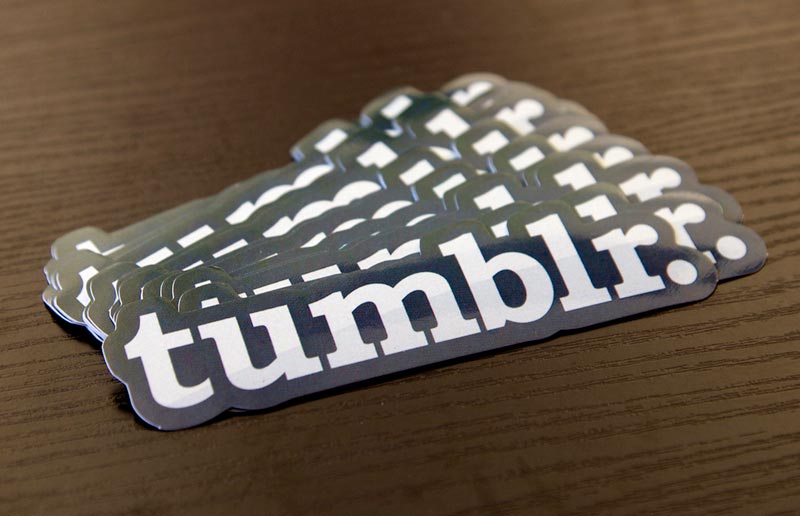 Share this post with your friends. Remember.. One Sticker on the Street is better than 2 in the Drawer.