It's July, 2014. Our country is having a Birthday Party… And You're Invited. And to celebrate such a proclamatory occasion, we are giving away some extremely patriotic, limited edition 100% official, Red White and Blue
Nyan Cat
Stickers!!
For FREE.
Details after the jump.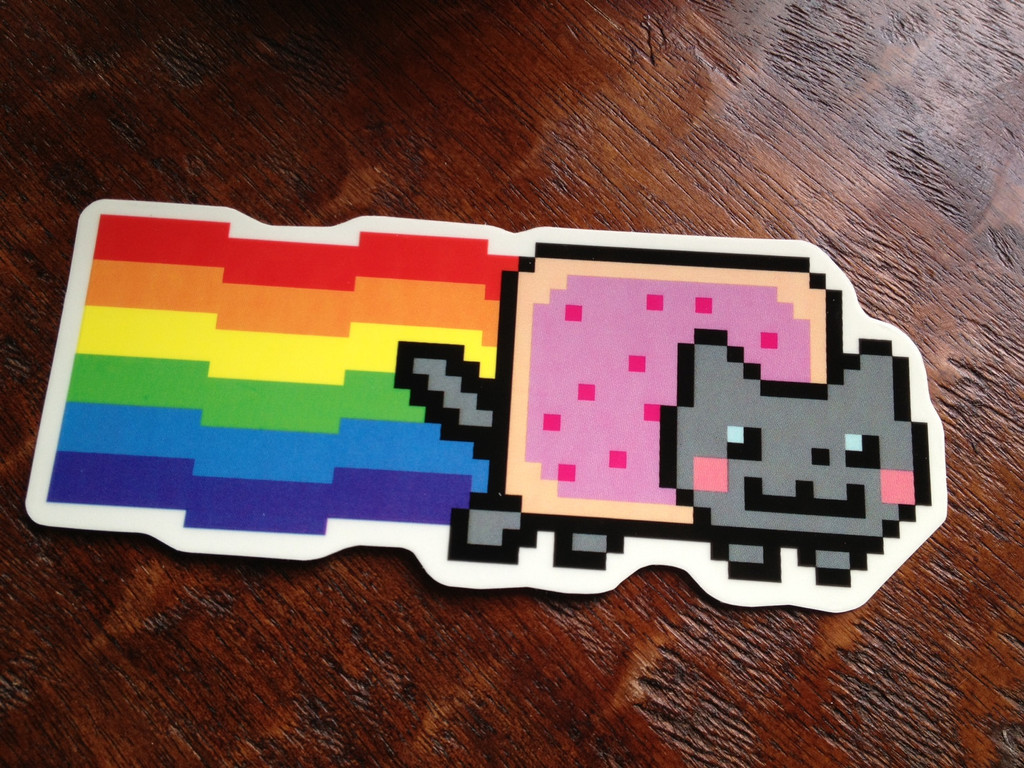 How to Get Your Free Patriotic Nyan Cat Diecut Sticker:
We love Nyan Cat and we are working directly with our friend, Chris Torres (Nyan Cat's creator) by printing and giving away these very limited edition
Die Cut Stickers
, 100% profit-free.
Until we run out.
2. Share this post (on Facebook, instagram, twitter, your blog, via email, whatever…)
3. Leave a comment Below!
4. Then Send us an S.A.S.E. and we'll drop one in the mail for you.
(legend has it that a nyan cat decorated envelope will earn bonus stickers)
Just leave a comment below and send us an S.A.S.E. to:
STICKER ROBOT / NYAN CAT USA P.O. BOX 1189 WOODACRE, CA 94973
---
What 's an S.A.S.E. !?
Remember getting a real letter in the mail ? An S.A.S.E is a Self Addressed Stamped Envelope. Simply send us 2 envelopes. One is addressed to us. Inside that envelope is another envelope, addressed to you, with a stamp on it.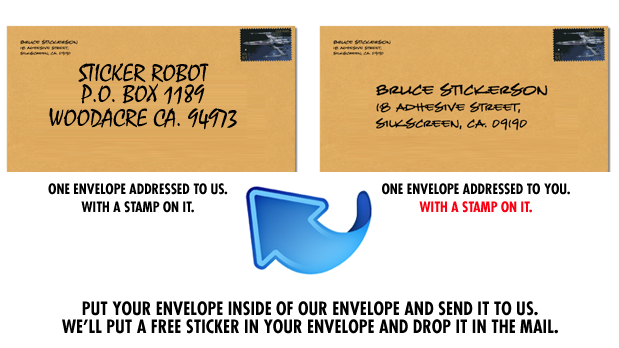 ---
Red White and Meow (AKA) Nyandependence Day…

---
Share this blog post, Leave a Comment and Tag any Nyan Sticker Sightings…
In the spirit of Nyandependence Day,
We encourage you to share this page with your friends and help us to get these stickers into the hands of as many people as we can. Happy 4th of July.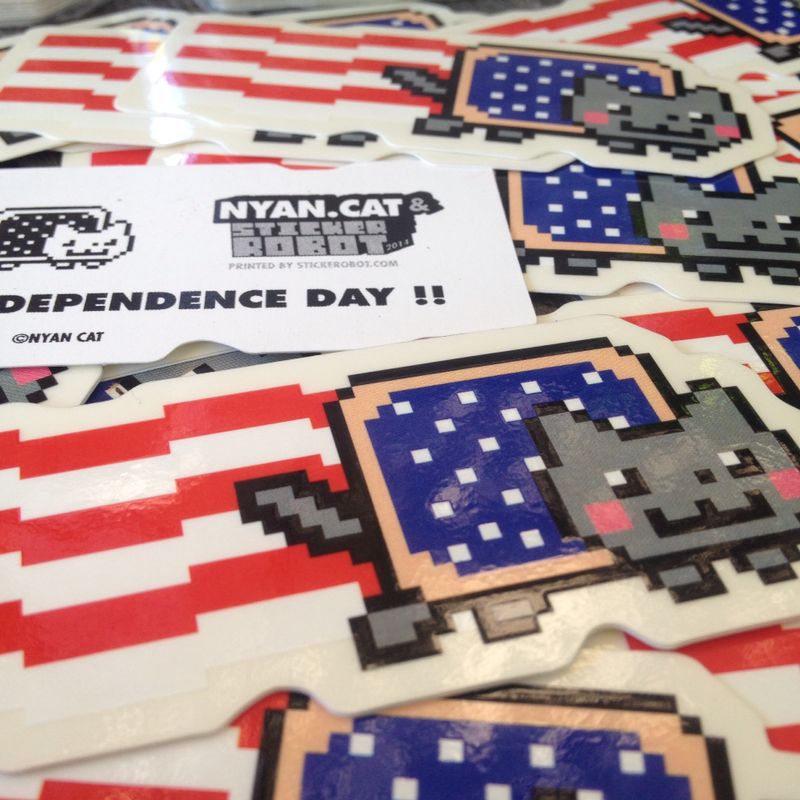 Please leave a comment below and remember, if you see these stickers in the wild, please take photos and post them to Twitter or Instagram with #nyancat & #stickerobot – Happy 4th of July!