Jon Stewart is an American political satirist, a television host, an actor, and stand-up comedian. Jon Stewart is also an AWESOME sticker.
If you leave a comment below, such an undeniably awesome sticker could be yours! (details following the jump…)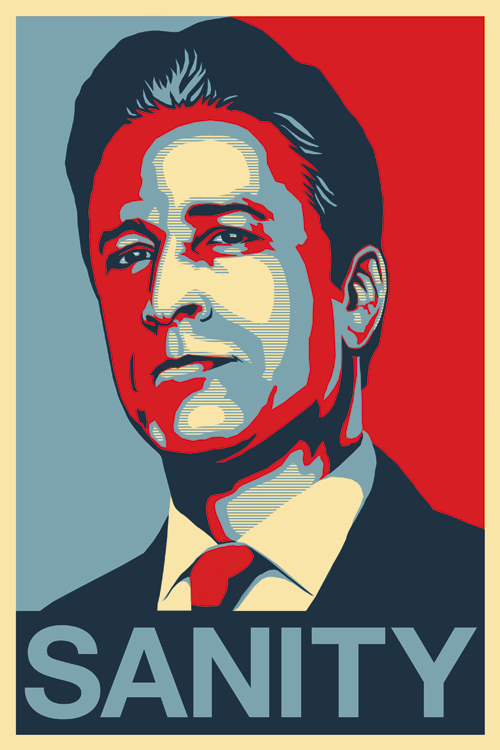 Sanity…
Sometime during Obama's first term, a wonderful Illustrator and longtime Sticker Robot customer named Tim Clary, disenfranchised by the current state of American politics, decided to make some Custom Political Bumper Stickers which would parody Shepard Fairey's iconic Hope Sticker (which we also printed.)
Enter Jon Stewart. Sanity.
---
The Prizes.
Pick #1 will win 10 Sanity Stickers.
Pick #2 will win 5 Sanity Stickers
Pick #3 will win 1 Sanity Sticker
---
The Rules.
Simply leave a ONE WORD comment on this post describing your view of the current state of American Politics…
We will comb through the entries and pick 3 RANDOM commenters as the winners. Tim will send the winning stickers out as soon as we collect the winner's mailing addresses. And that's it. #Go!
---
PS. If you don't want to mess around with silly randomly generated contests, you can buy some sanity stickers directly from Tim here. If you want to do some custom bumper sticker printing of your own, hit up good ol' sticker robot.