On a regular basis we'll ask a new sticker artist a series of 10 questions. To keep things simple and to engage in a deeply philosophical, long term case study of the scientifically complicated "Sticker Artist's mind," we've decided to leave the questions the same every week.
This week, we asked the distinctively mysterious, highly recognizable, visually confrontational LA based public artist, motion graphic heavyweight, political activist, DJ, and sticker aficionado, ABCNT to answer 10 questions…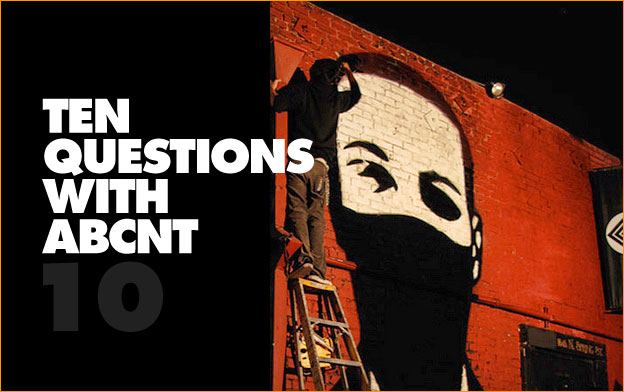 1. what makes a good sticker design?
Subversion.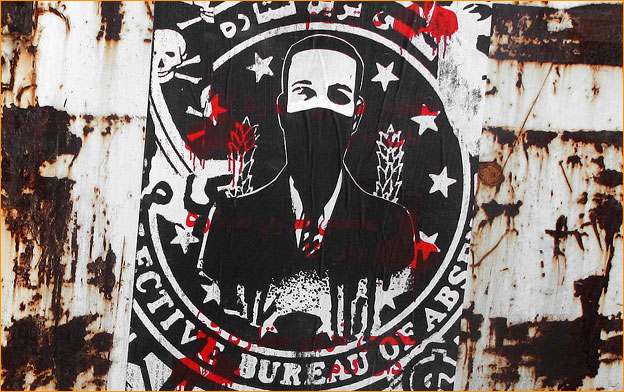 2. what do you do with stickers anyways ?
Bomb the system.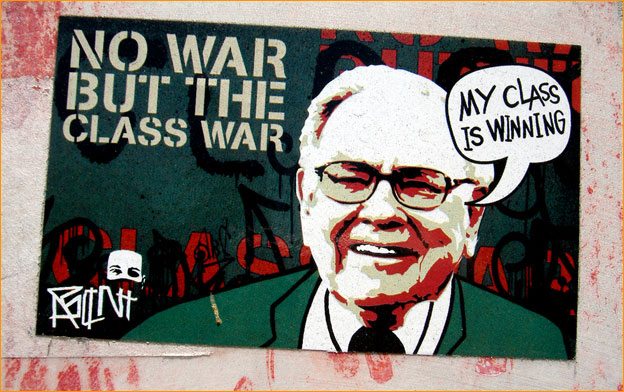 3. if you could hand one of your stickers to any one person, who would it be ?
Noam Chomsky.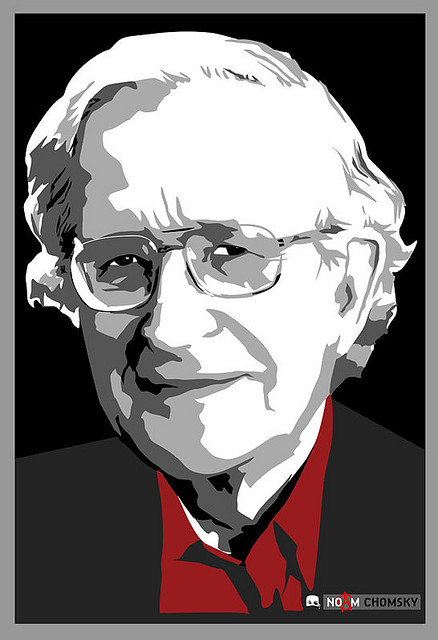 4. silkscreen or digital ?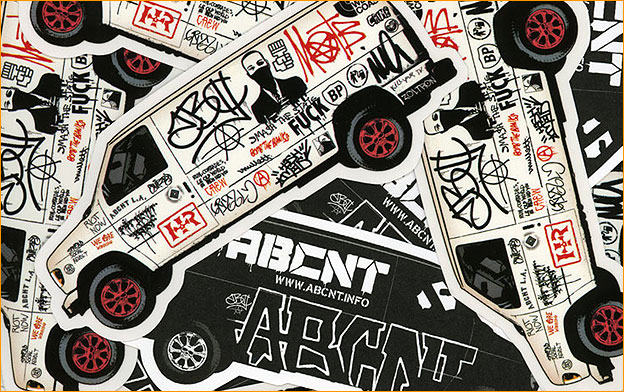 5. mp3 or cd ?
Vinyl.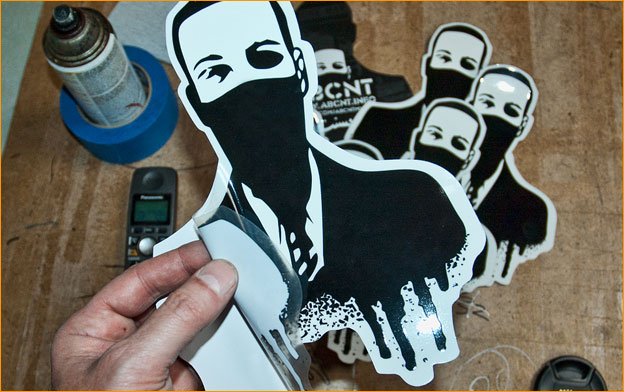 6. what is the last book you read ?
Death of the Liberal Class by Chris Hedges
7. tell me 3 artists you like
8. tell me 3 websites you like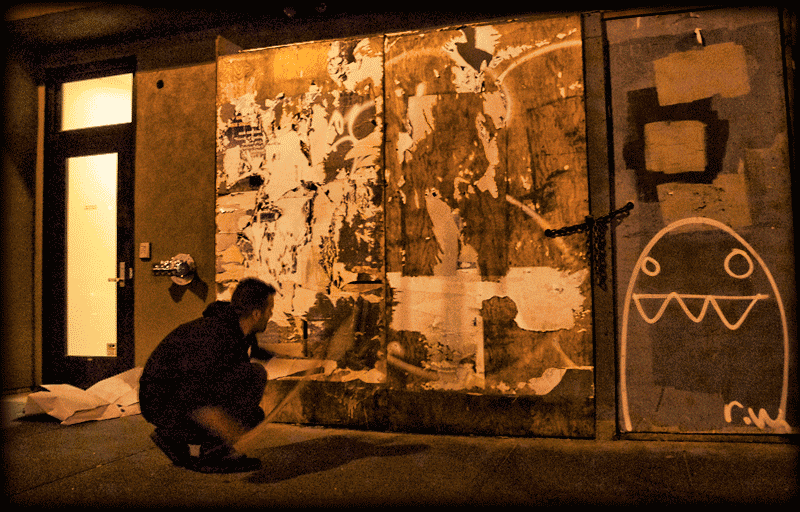 9. what would you like 1000 of ?
Pounds of Kush.
10. what are you working on now / what's next for you ?
Iranian Vampire Western.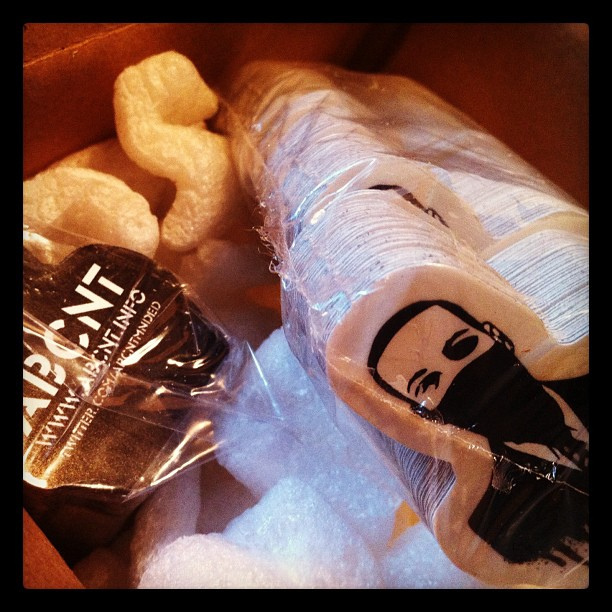 Here's Some more visual splendor from the mind of ABCNT.
To see more artwork, check his site and by all means pick up some shirts and sticker packs while you're there..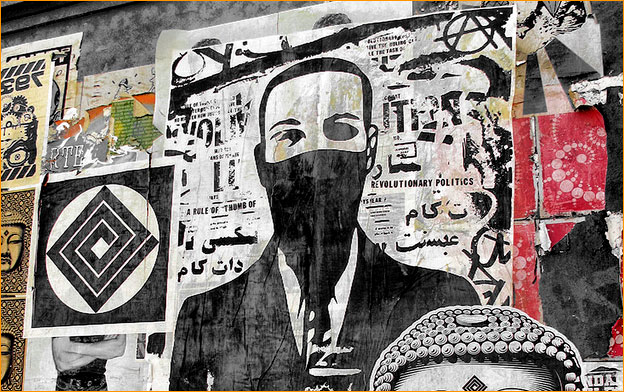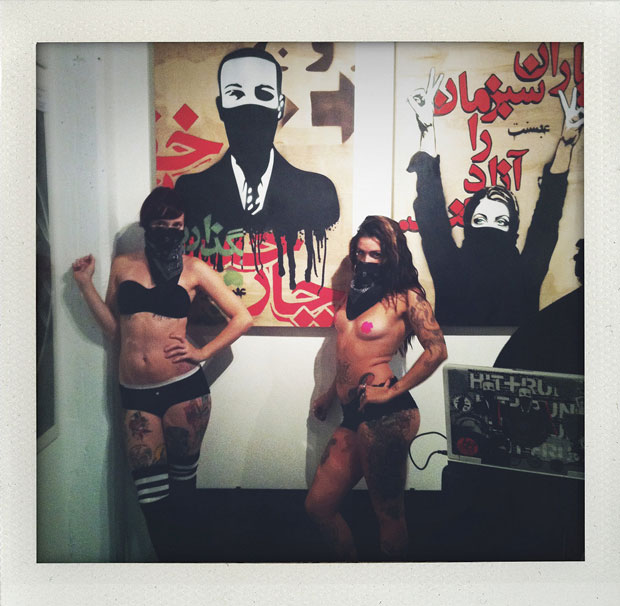 And finally, check the rad timelapse of ABCNT doing work at the always heavy Digital Gravel Headquarters in Los Angeles.