On a regular basis we'll ask a new sticker artist a series of 10 questions. To keep things simple and to engage in a deeply philosophical, long term case study of the scientifically complicated "Sticker Artist's mind," we've decided to leave the questions the same every week.'
---
Pen in hand, our friend the esteemed San Diego based artist, illustrator and pencil provocateur, N.C. Winters knows his way around a sheet of paper. N.C. draws a lot. He draws from the early morning, over a cup of dark roasted coffee, until the wee hours of morning when he begrudgingly retires to bed. He scrawls on napkins at restaurants and doodles during re-runs of Bob's Burgers. He even draws in the shower with some kind of magical waterproof paper, where many of his best ideas come from..
Wow, you guys were fast. We're all out of N.C.'s Stickers. If you missed out, get in touch with N.C. Maybe he's got a secret stash. Note: We are giving away some of N.C.'s awesome new silkscreen Stickers. (We know they are awesome because we printed them.) Leave a comment and Share this post. See detailsbelow.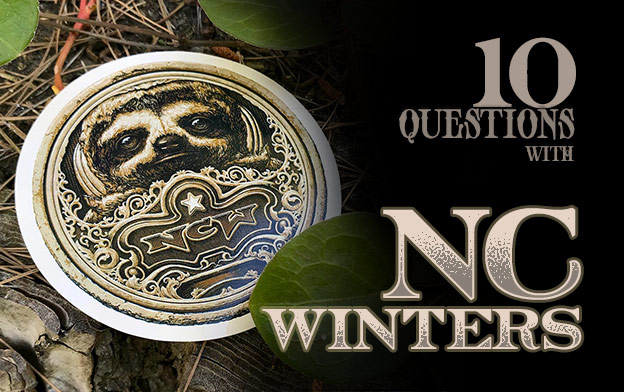 Among his creative pursuits, NC puts a heavy focus on screen prints and posters, ranging from his many self-published art prints to a growing number of concert posters for platinum-selling bands like The Foo Fighters, Primus, and Queens of the Stone Age. He even works on officially licensed movie prints for 20th Century fox, including popular titles like Predator and Alien.
Stickers play a big role in his work too, where he designs silkscreen stickers which he includes with his hundreds of print orders. We had a proverbial sit down with N.C. (his friends call him N.C. for short) and asked him 10 questions about Stickers… Let's get to it.
what makes a good sticker design?
Mine are based off my art, so my answer is contrary to my stickers but… Something striking, simple, easy to make out from a distance. Bold lines, etc, etc.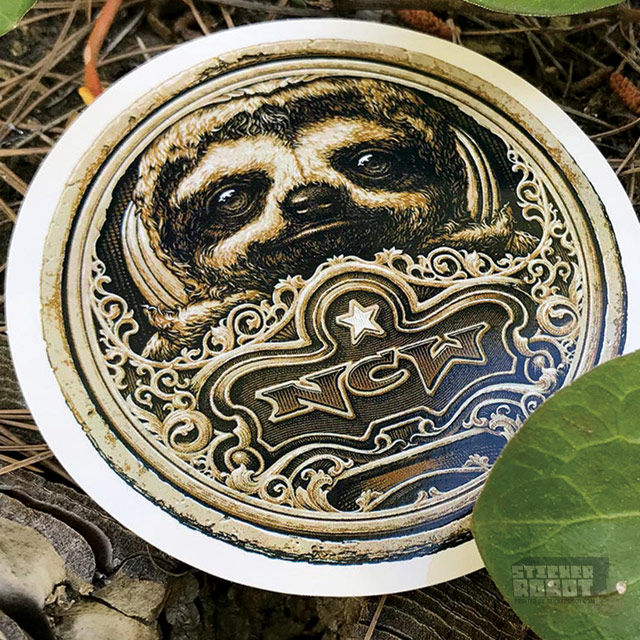 what do you do with stickers anyways ?
I put them in orders of my art, and sell them as packs at conventions. Also, I have a big rolling toolbox art kit that I bring to conventions- whenever I get a new sticker from someone else, I slap it on there.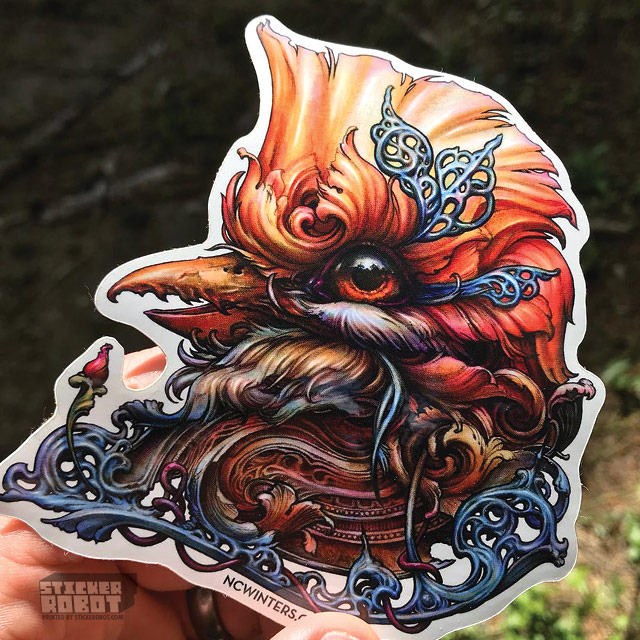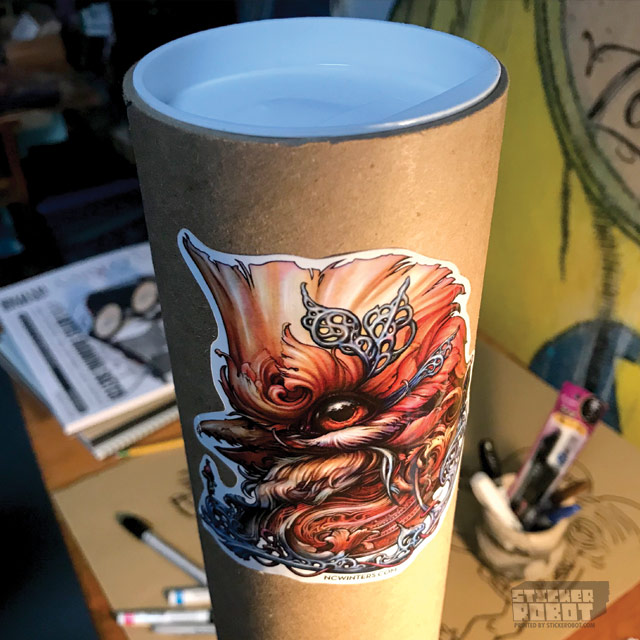 if you could hand one of your stickers to any one person, who would it be ?
Donald Trump, if it meant I could put it over his mouth. Preferably with my fist.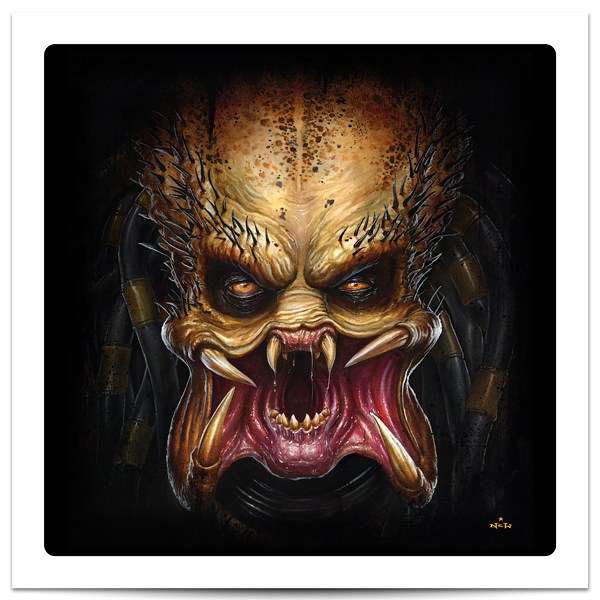 silkscreen or digital ?
I'm good either way, but I am a big fan of the raised ink from silkscreen. Can't beat that texture.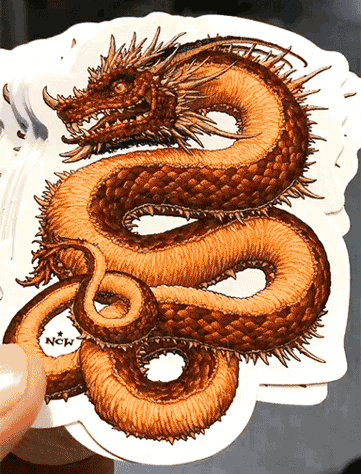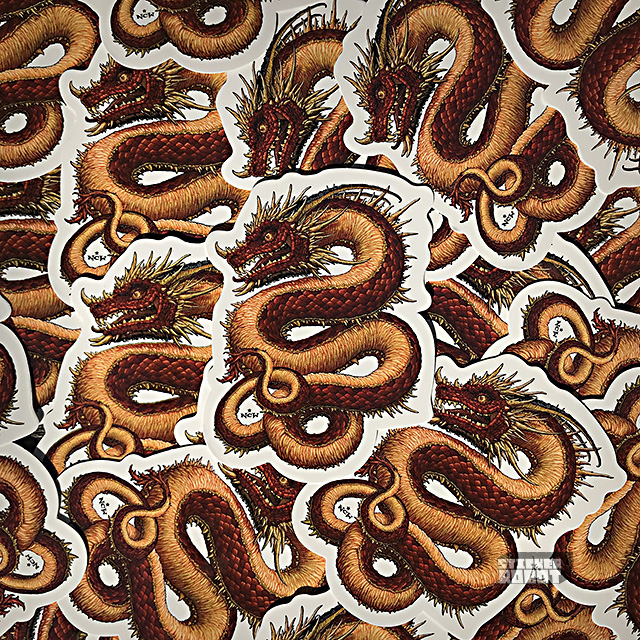 streaming or vinyl ?
Streaming, I'm afraid. I'm not one of the cool kids with the records and the players.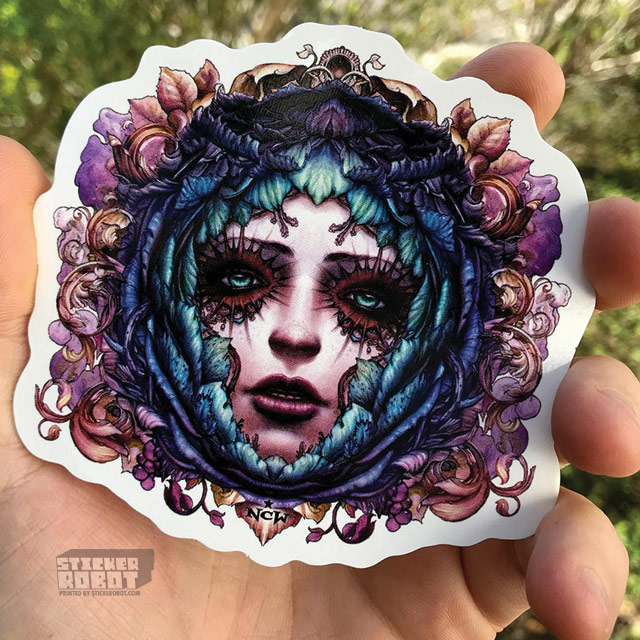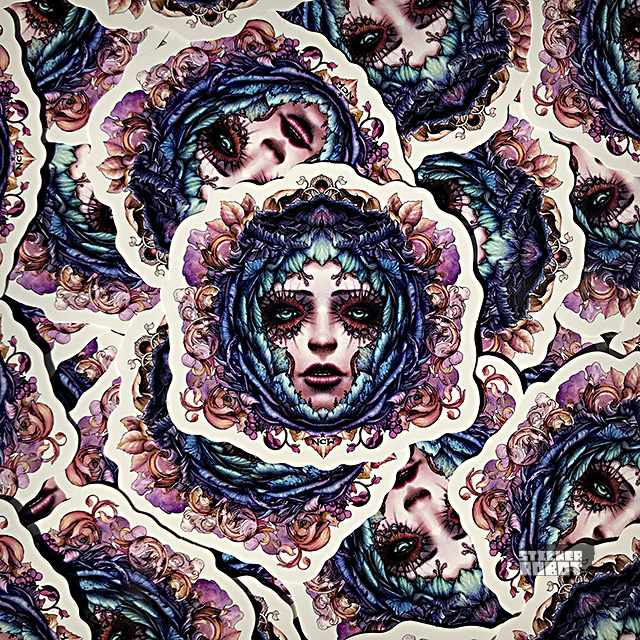 what is the last book you read ?
Mostly audiobooks for this guy, but actual read: probably "What If?" by Randall Munroe (the xkcd guy)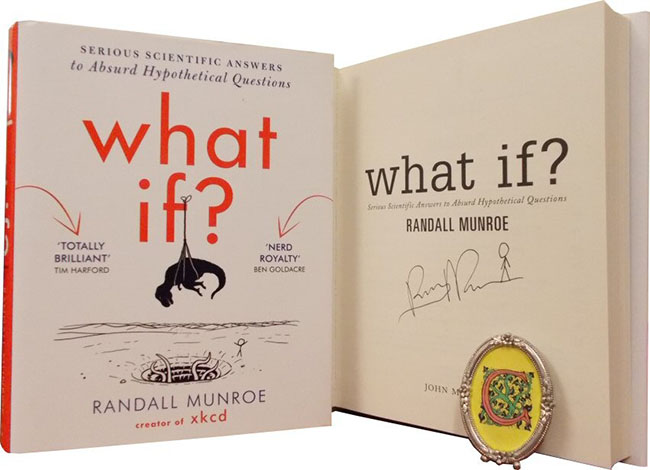 tell me 3 artists you like
Way too many to short list, so I'll give a couple I've been studying lately: Hendrick Goltzius, Franklin Booth and Bernie Wrightson. Some of the old masters I've been analyzing as I'm always trying to improve my linework.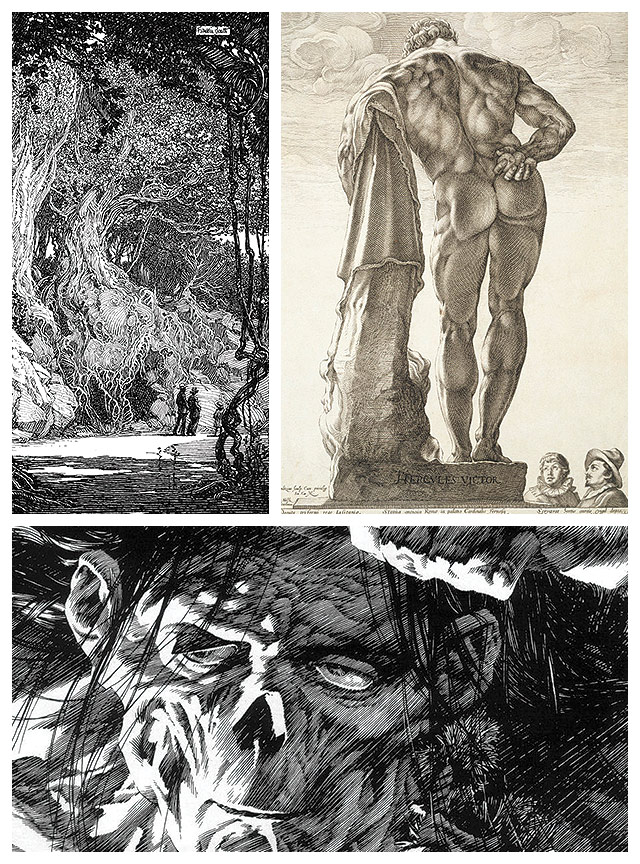 tell me 3 websites you like
Songexploder.net – It's a super interesting podcast that features musicians breaking down (exploding) one of their songs, giving insight into the inspiration, how the song evolved and ultimately is created.
radiolab.org – Just tons of podcasts mostly with a science lean that are compellingly interesting, every time. Pro tip: check out the CRISPR series. Terrifying.
99percentinvisible.org – Podcast with an architecture bent. The titular focus is on civil engineering- all the stuff that you'd never notice most of the time (making it 99% inv- you get it). Plus, the host Roman Mars has a delightfully mellow and low key voice.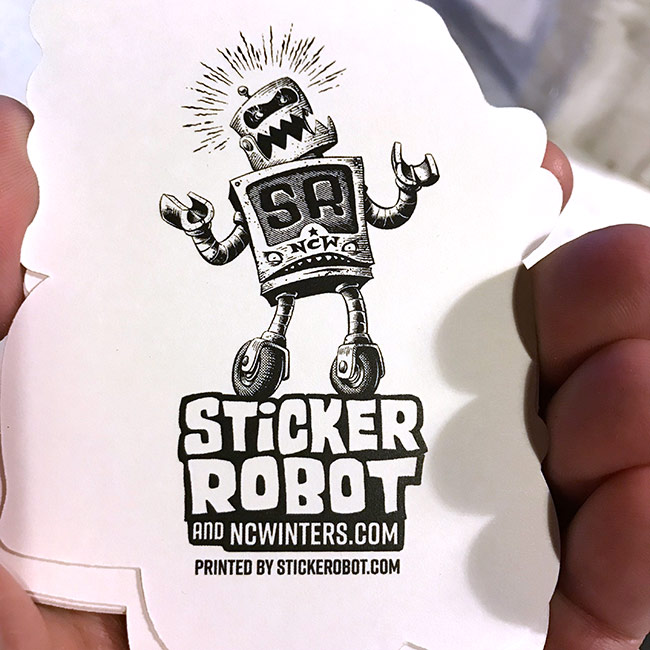 what would you like 1000 of ?
Different ink pens, I never seem to have enough.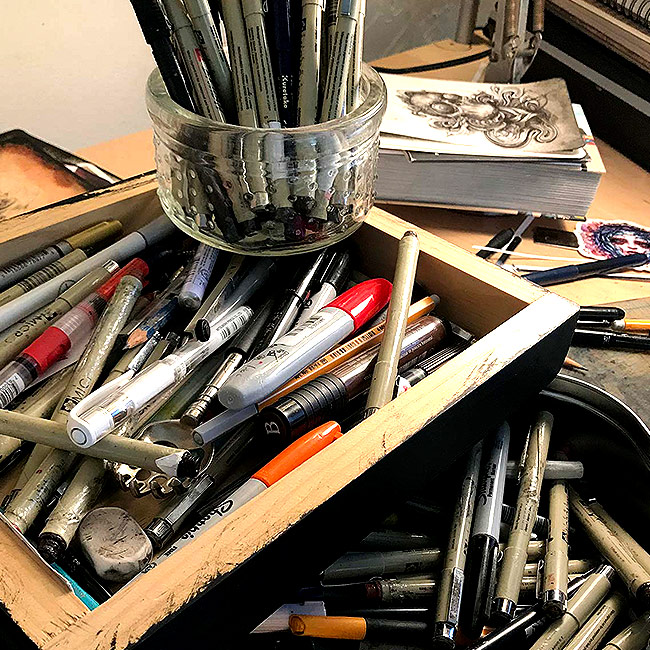 what are you working on now / what's next for you ?
Gig posters, personal work, trying to improve my creative skills, trying to say no to the wrong projects and yes to the right ones. Compassion, meditation, balance, my 12th level rogue assassin. You know, the basics.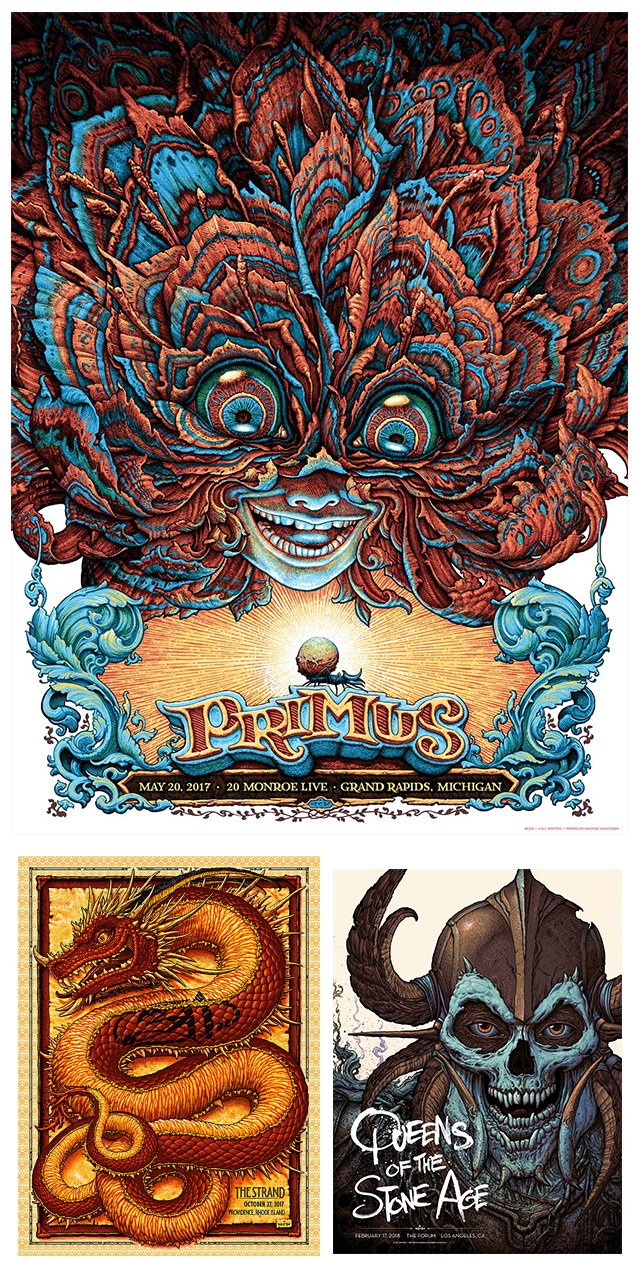 See some more of NC's work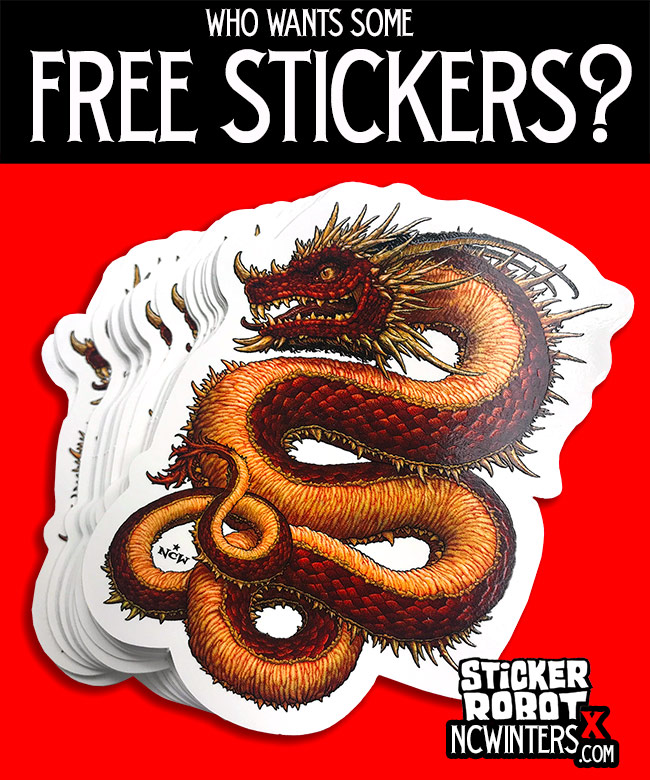 Ok, here's how you get your new N.C. Winters sticker:
1. Like this page and leave a comment below!
2. Then Send us an S.A.S.E. and we'll drop a couple stickers in the mail for you. (legend has it that decorated envelopes will earn bonus stickers)
Just leave a comment below and send us an S.A.S.E. to:
Sticker Robot / NCW
P.O. Box 1189
Woodacre, Ca 94973
What 's an S.A.S.E. !?
Remember getting a real letter in the mail ? An S.A.S.E is a Self Addressed Stamped Envelope. Simply send us 2 envelopes. One is addressed to us. Inside that envelope is another envelope, addressed to you, with a stamp on it.