On a regular basis we'll ask a new sticker artist a series of 10 questions. To keep things simple and to engage in a deeply philosophical, long term case study of the scientifically complicated "Sticker Artist's mind," we've decided to leave the questions the same every week.
This week, we caught up with our talented friend and long-time customer,
Jose Pulido
. Jose makes beautiful, custom made Sticker Calaveras. A Calavera is a decorated skull that celebrates the Mexican "Day of the Dead" holiday. Over the years Jose has made over 100 Calaveras and we have printed close to 100,000 custom stickers for Jose,
(almost all of which have been clear vinyl stickers.)
If you are counting, that's one hell of a lot of transparent Calaveras.
We have worked with Jose on several projects, including our popular
Day of the Dead Sticker Packs
, but today we're gonna get down to the questions…
Note:
We are giving away a
Calaveras T-Shirt and 10 Calaveras Stickers
!! Simply
share this post & leave a comment
below to enter.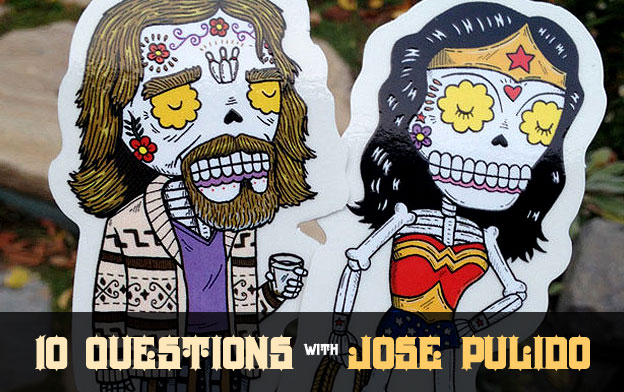 1. what makes a good sticker design?
I like to think of stickers as
miniature works of art
. I think a good sticker design has to stand out and grab your attention.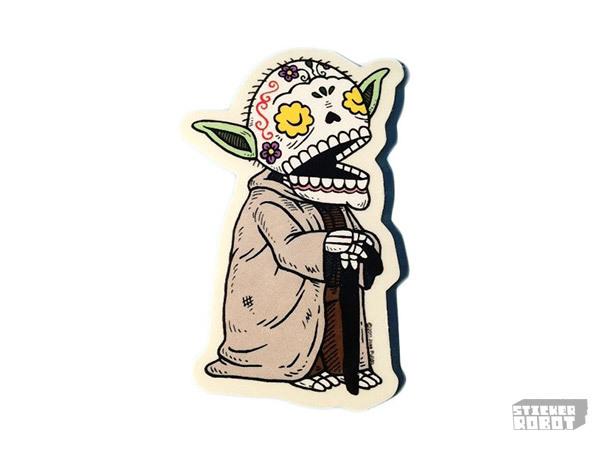 2. what do you do with stickers anyways?
I like to stick em' on my sketchbooks and workspace for decoration and artistic inspiration. Also recently put some on my baby's plastic bathtub to cover up a hole that was leaking. The hole was on the inside of the tub and I was pleased to see how the vinyl sticker held up against water. Haven't had a leak since.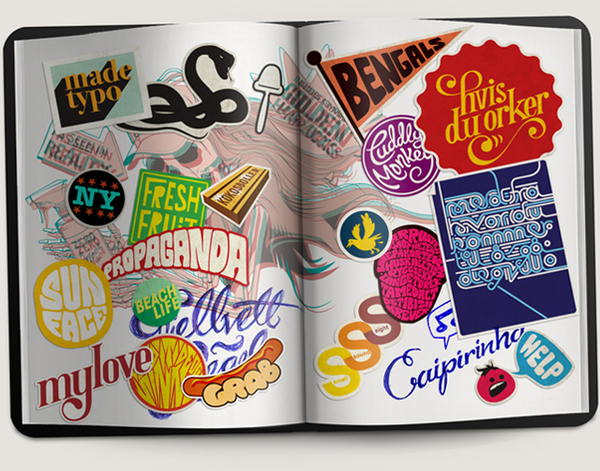 3. if you could hand one of your stickers to any one person, who would it be?
Rickey Henderson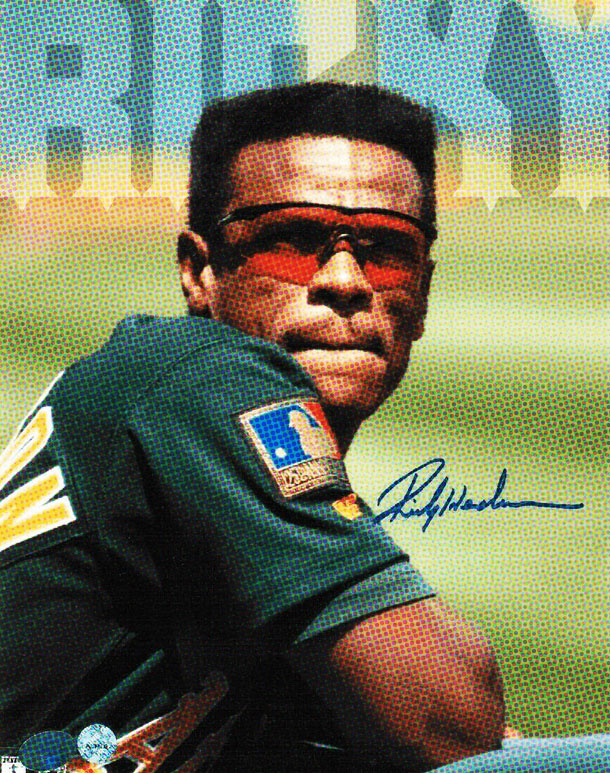 4. silkscreen or digital?
I definitely prefer
silkscreened stickers
. Not only do
they last longer
but I love to feel the texture of the finely printed lines of the black ink on my stickers.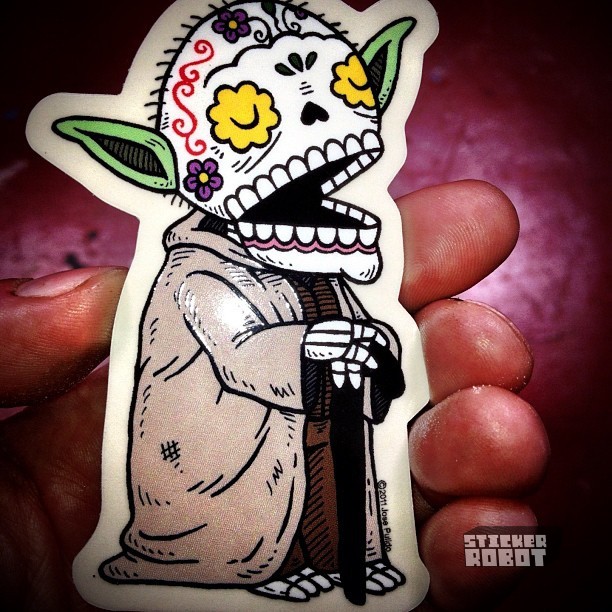 5. mp3 or vinyl?
I'd have to say mp3 as I don't think I've touched a vinyl record since I was a kid. I am still quite fond of cassettes though.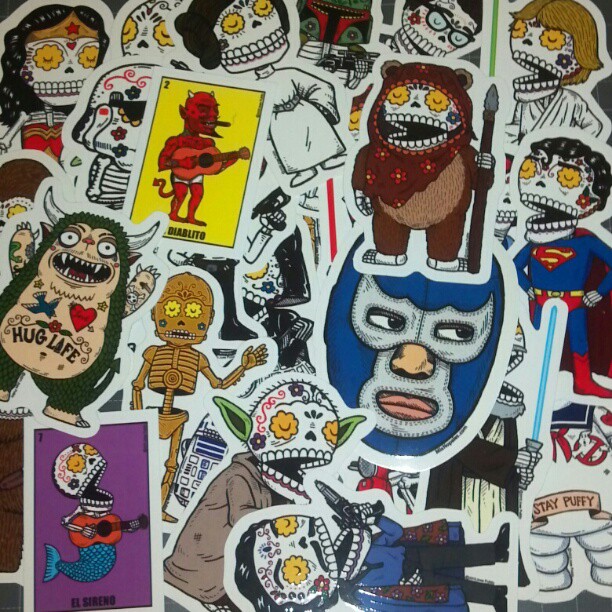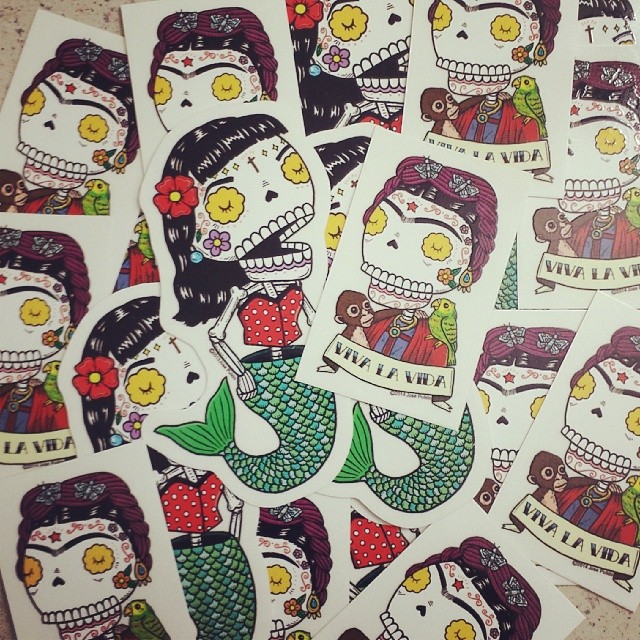 6. what is the last book you read?
A Dance with Dragons by George R.R. Martin
. I don't read many books but I just had to find out what
Jon Snow
was up to.
(editor's note: "Hodor. Hodor… Hodor." )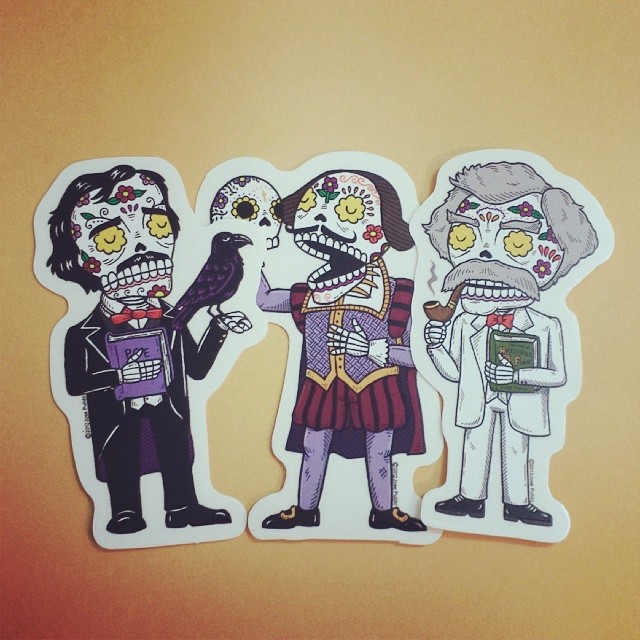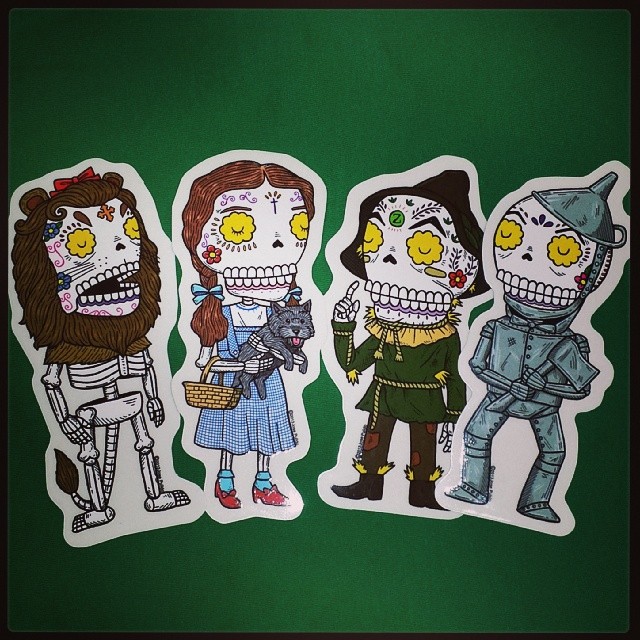 7. tell me 3 artists you like
A lot of my inspiration comes from
Jose Guadalupe Posada
and the Calaveras he created.
Mike Mitchell
has been coming out with a lot of great artwork lately.
Richey Beckett
is pretty damn good with a pen and I admire his work.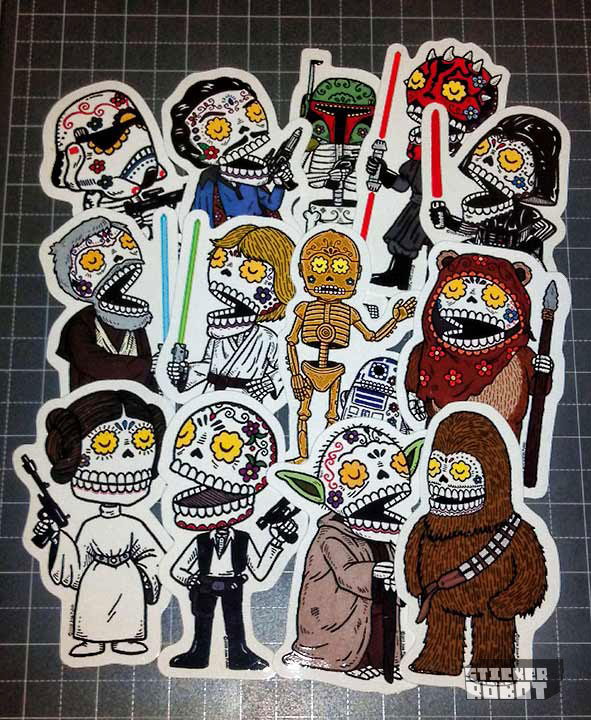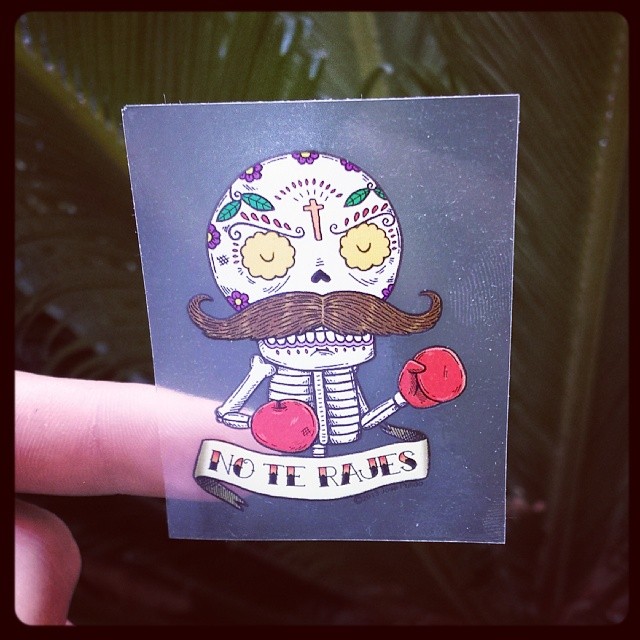 8. tell me 3 websites you like
I really like
Etsy
. Aside from having a ton of handmade stuff from artists all over the world, it was also the website that allowed me to get my artwork out to the masses and has helped me to make a living as an artist. I enjoy visiting the
Geek Art
website. It's a well put together site with tons of artwork and inspiration.
OMG Posters
has a lot of good stuff too..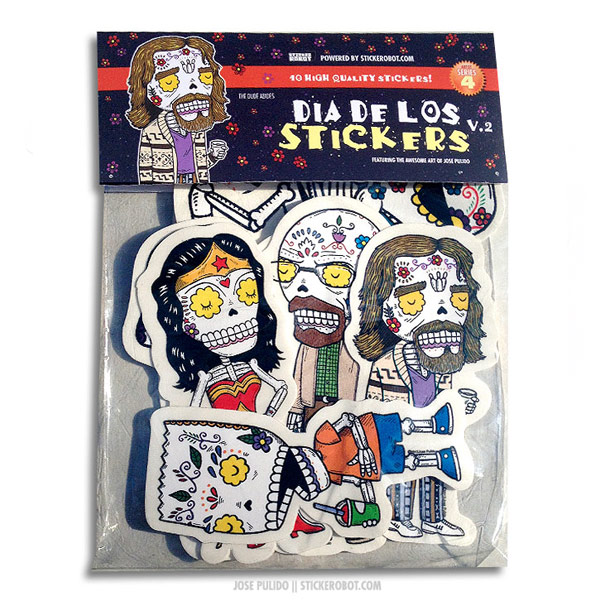 9. what would you like 1000 of?
Probably 1000 One Hundred dollar bills. With that kind of dough one can buy a whole lot of stickers…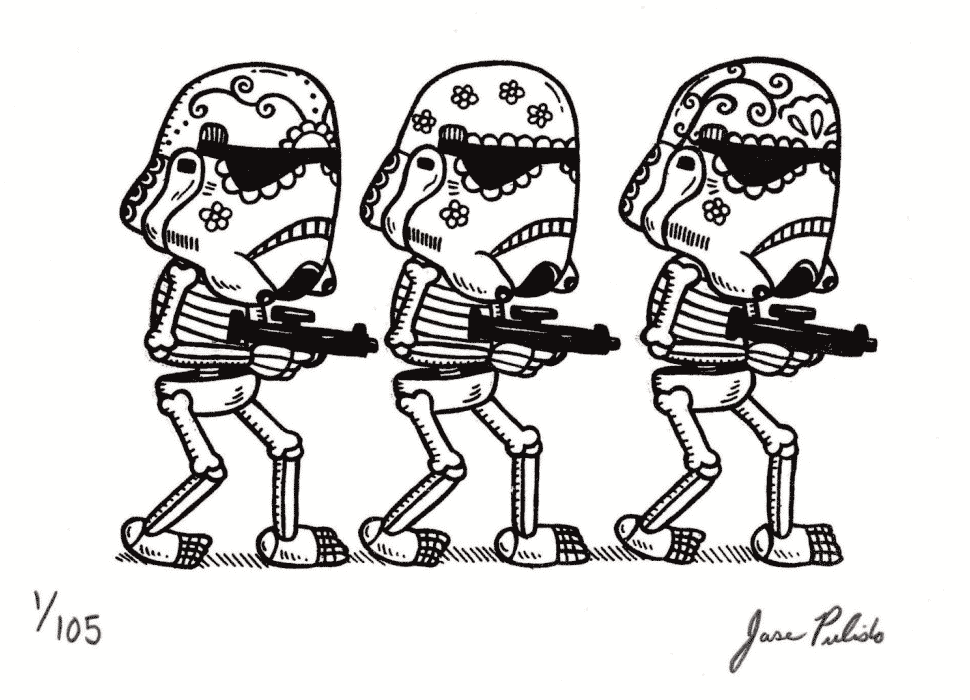 10. what are you working on now / what's next for you?
This year I'm really trying to increase my productivity overall. I didn't draw much in 2012 and 2013 so I'm trying to step it up this year and draw way more. I've already surpassed my productivity from all of 2013 in just a few months this year, so I hope to release more prints and T-Shirts this year. Hopefully by the end of the year I will have completed more artwork this year than the last 3 years combined. Oh.. And here's a photo of Steven King wearing on of Jose's Shirts. So There…