On a regular basis we'll ask a new sticker artist a series of 10 questions. To keep things simple and to engage in a deeply philosophical, long term case study of the scientifically complicated "Sticker Artist's mind," we've decided to leave the questions the same every week.
This week we interviewed Stevil Kinevil, an artist, blogger, sticker lover and notorious voice of Cycling culture, who enjoys the occasional powerslide and bunny hop.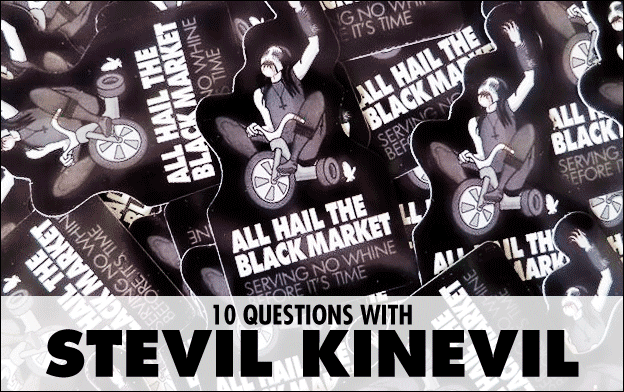 After being invited not to come to work anymore by his former employer, Stevil Kinevil launched his own Cycling Culture website called All Hail The Black Market, which has captured the hearts and imaginations of tens of people.. Jokes aside, All Hail the Black Market has become a cultural hub for cycling enthusiasts around the world, where a community of readers are swooned by Stevil's irreverent wit, linguistically fluent use of sarcasm, and the uncanny ability to post every "soon-to-be" viral video when it still has less than 62 views…Oh and his stickers rule. All of them. Every damn one…
If you are in the cycling industry, chances are you've come across Stevil's posts. If you aren't a cyclist, fear not.. This dude treats every blog post like a newborn monkey, socially grooming each paragraph and preening all content before launching his rants.
Stevil is a devoted sharer of all things rad, and honestly, who doesn't like seeing awesome dudes playing air guitar or photos of grown men dressed in tutus jumping BMXs over raging bonfires ? I know we do…
Ok Then. Let's get down to the questions…
1. what makes a good sticker design?
One that graphically packs a meaty punch. It's a tricky medium, because there is so little room on which one might be trying to convey their message. But what the hell do I know? None of mine are ever very good. That's why I have to confer with people who have a better aesthetic taste than I do.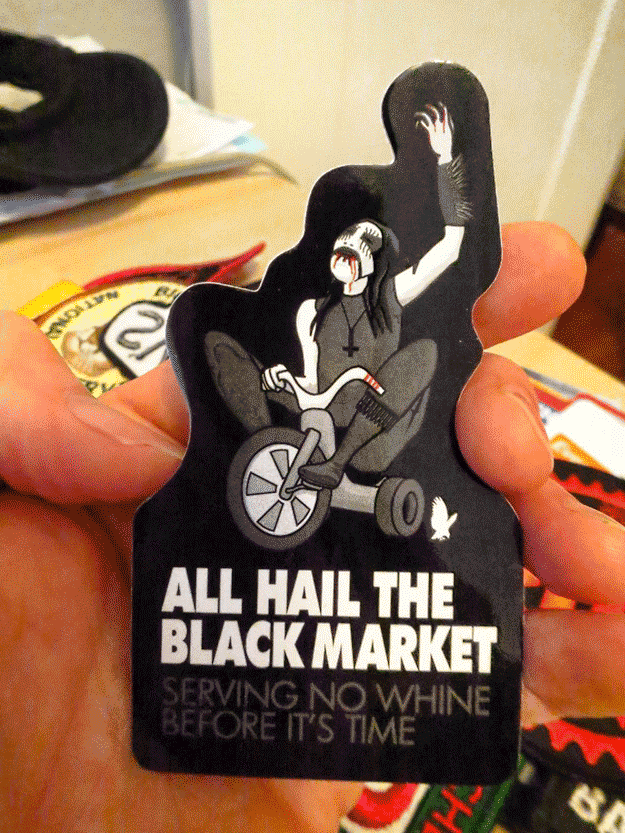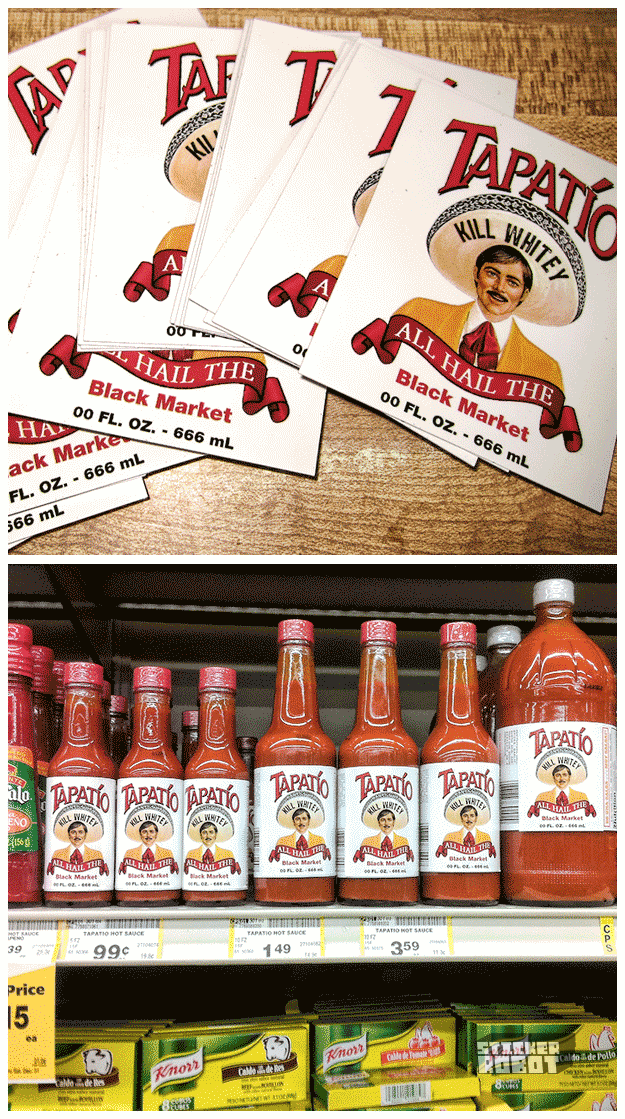 2. what do you do with stickers anyways ?
I stick them on things. Or I give them away. Occasionally I'll use one as a book mark. Or I'll cut them up and make brand new stickers out of them.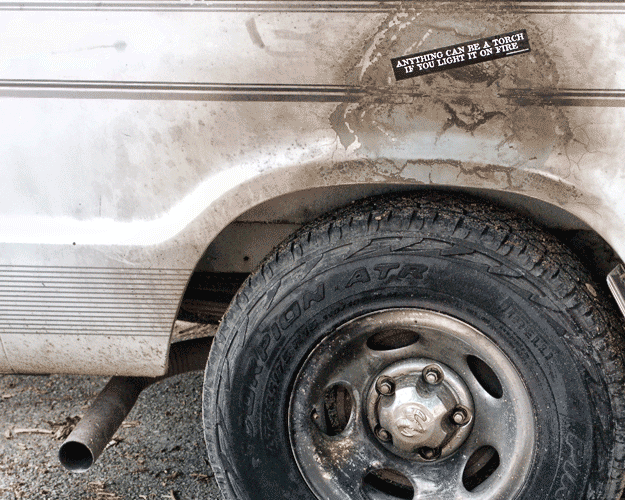 3. if you could hand one of your stickers to any one person, who would it be ?
The guy who actually shot Kennedy sitting on Jesus Christ's shoulders sitting on Gary Oldman's shoulders, wearing a long overcoat. I would think it was actually a very tall person, when in fact I would get three people at once.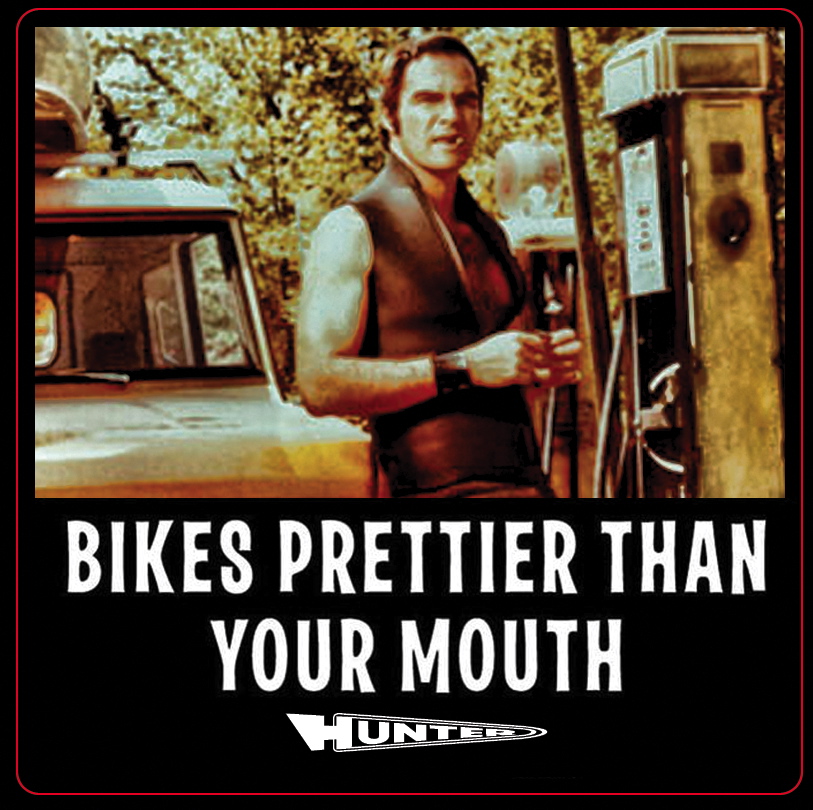 4. silkscreen or digital ?
I have a soft spot for silk screen printing, as I did boat loads of it in my younger years. There's something pure and punk rock about the medium. Digital looks alright, but screen printed stickers just look so goddamned good.




5. mp3 or cd ?
Vinyl for sure. Is an mp3 a digital file? I guess that would come in second.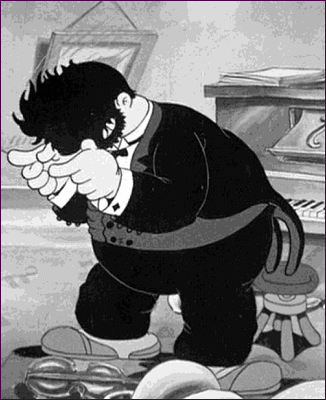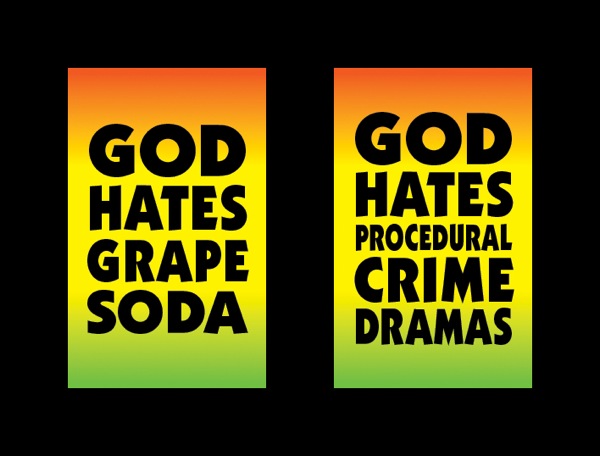 6. what is the last book you read ?
'Zeitoun' by Dave Eggers. I read that. And 'I Drink For a Reason' by David Cross.

7. tell me 3 artists you like
1. Michael Hussar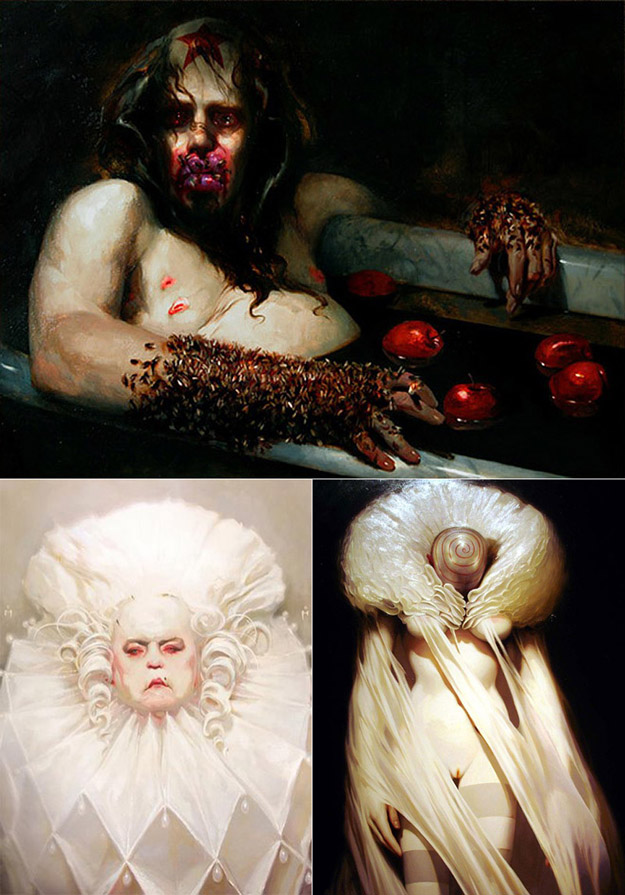 2. Egon Schiele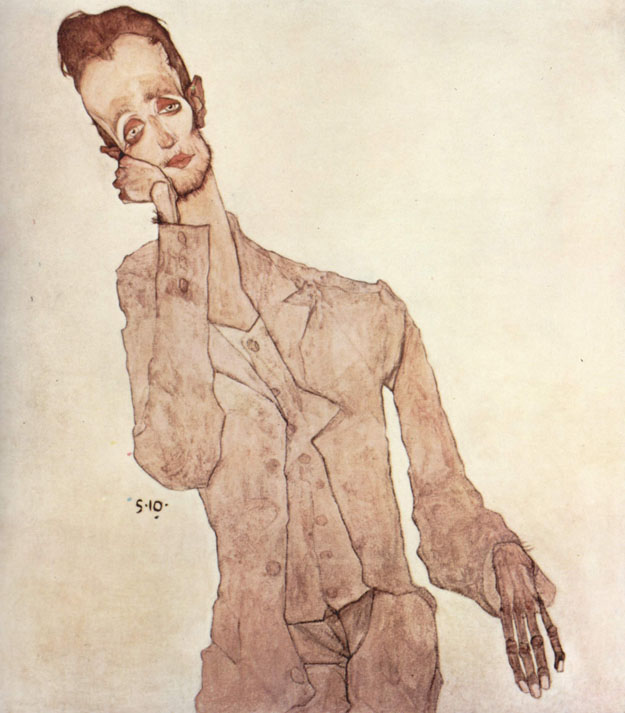 3. James Jean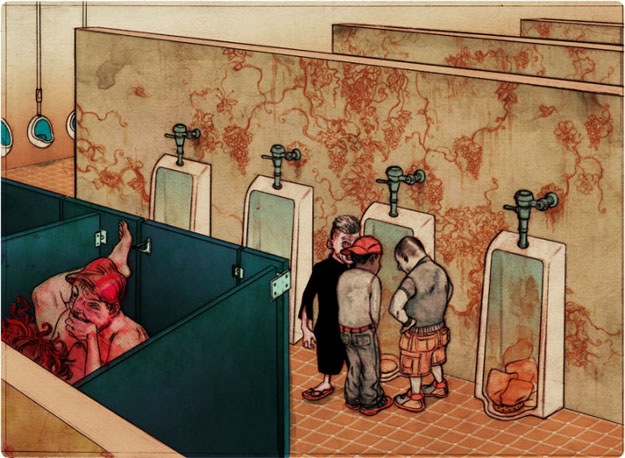 4. Al Columbia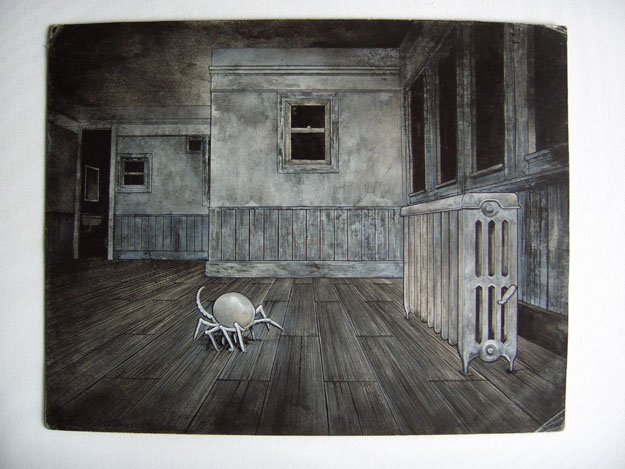 …. Oh, that's four.
8. tell me 3 websites you like
All Hail The Black Market (Does my own count?)
If not, Your kid's Art Sucks.

9. what would you like 1000 of ?
Acres… I would like a thousand acres.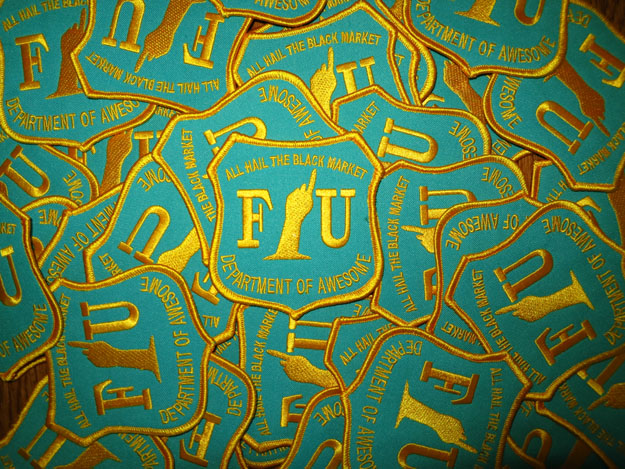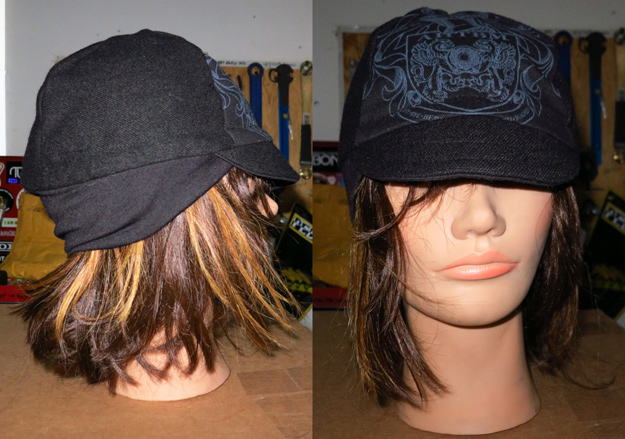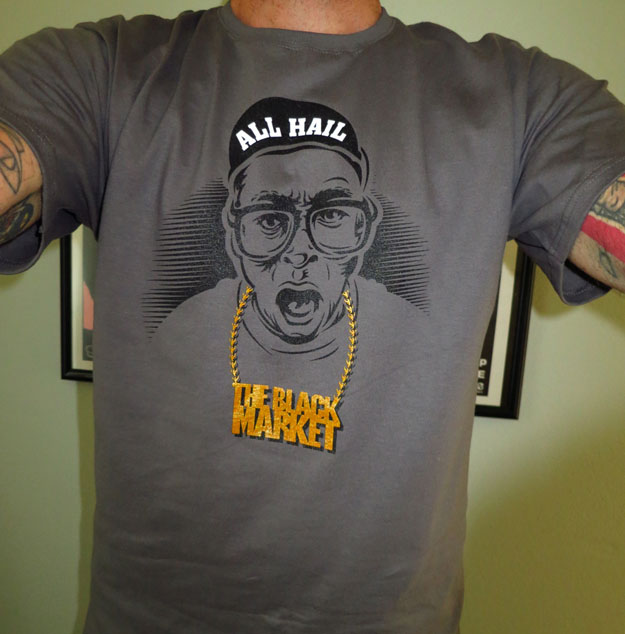 10. what are you working on now / what's next for you ?
Right now I'm answering some questions this total blowhard sent me. Next I will probably continue my quest for a thousand acres. After that, it's anybody's guess, though it will most likely involve a sandwich.
Here's a look at some of Stevil's personal art. We told you he was rad, didn't we ?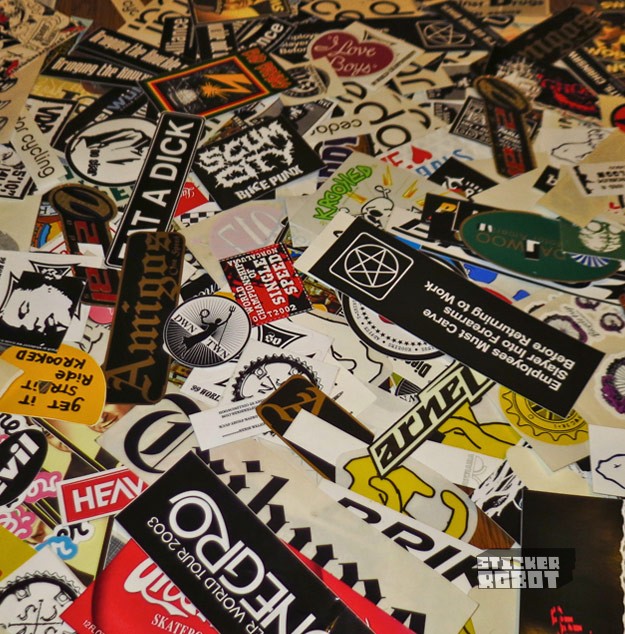 And now I present you a small sampling of the visual fodder you will encounter when you begin your All Hail The Black Market readings.
And an old classic gripped from the AHTBM archives.
And now, we leave you with direct links to the powerful world of Stevil Kinivil. Go Buy some of his Stickers here. You can bond via Facebook here.. and he is really good with 140 characters or less. Go Twitter him here.