On a regular basis we'll ask a new sticker artist a series of 10 questions. To keep things simple and to engage in a deeply philosophical, long term case study of the scientifically complicated "Sticker Artist's mind," we've decided to leave the questions the same every week.
This week we interviewed Hydro74, the notorious Orlando based artist , designer, fontographer, master of the vector arts and notorious silkscreen sticker-slinging aficionado.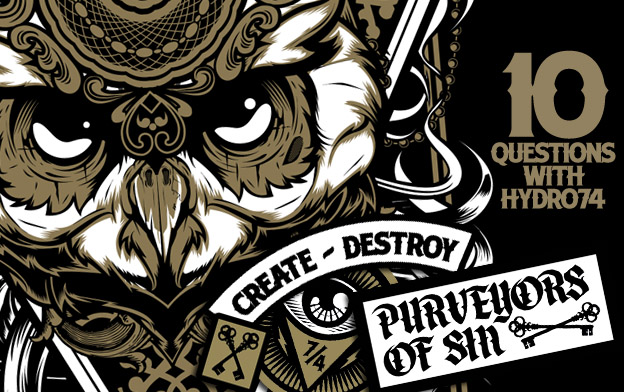 Hydro74 (also known as) Joshua Smith is a super hard working, highly engaging, self-made artist & designer, a master marketer and prolific fontographer. His graphic style is a culmination of bold, hand drawn imagery mixed with ornate & intricate vector shapes, which make for very complex digital illustrations.
His designs have a universal appeal and have lead the way to a multitude of clients and projects that would make any self employed graphic artist either raise hand for the celebratory five or simply writhe with envy. His clients range from Lucas Film to Nike, The NBA to Levis, Kobe Bryant, Lebron James and even those goofy looking little square hipster space cars called Scions.
He likes to make products too. Everything from T-shirts to Pillows, Custom Stickers to Skate Decks and Playing Cards. Coins, Poker Chips and Gratuitous self pleasuring vampire suction devices. When it comes to self marketing, One thing is consistent. Hydro74 continuously prints tens of thousands of custom stickers.
OK, Let's get to the questions…
1. what makes a good sticker design?
Something creative and fitting to the person creating it. The best ideas tend to be the simplest which I for some reason always ignore.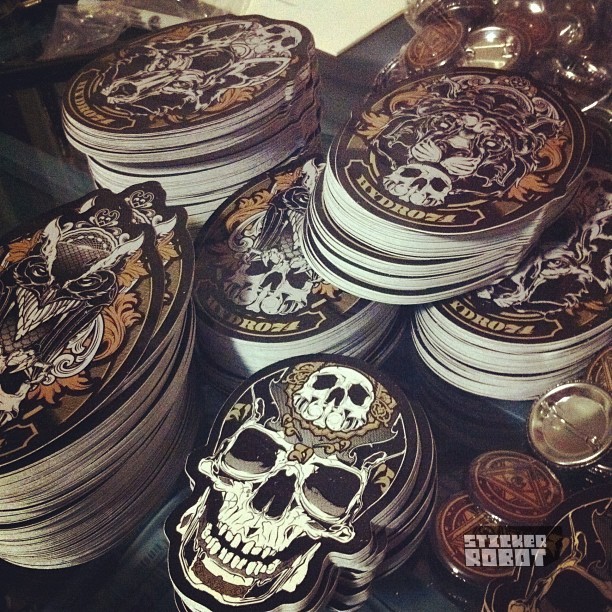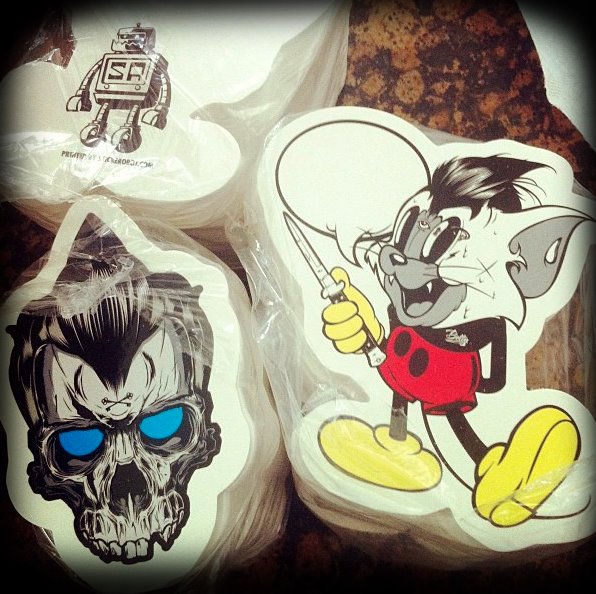 2. what do you do with stickers anyways ?
About 99% are given away when I travel or meet new people. To me I hate the idea of selling my stickers because I get more joy out of someone wanting to stick it on something which in return gives me advertising, granted I don't like to throw my name on to a sticker. I love giving them to kids as well because they like to hand them out to their friends and hopefully that little sticker will hold a value to them as they get older.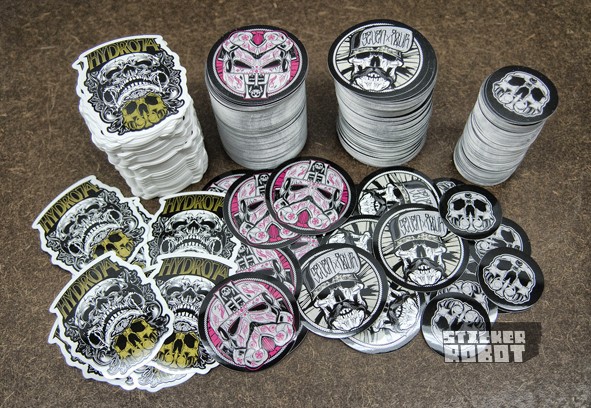 3. if you could hand one of your stickers to any one person, who would it be ?
Well, I think the question should be, "Who would you punch and cover in stickers when they are knocked out?" That would be Zombieyeti. Love to see him twitching on the ground covered in hydro stickers… But he's a big guy so I would probably be the one falling victim…
But to answer your question, a stripper after a lap dance. She gave me crabs, I gave her a sticker. Not a fair trade, because I got the better deal, but so be it!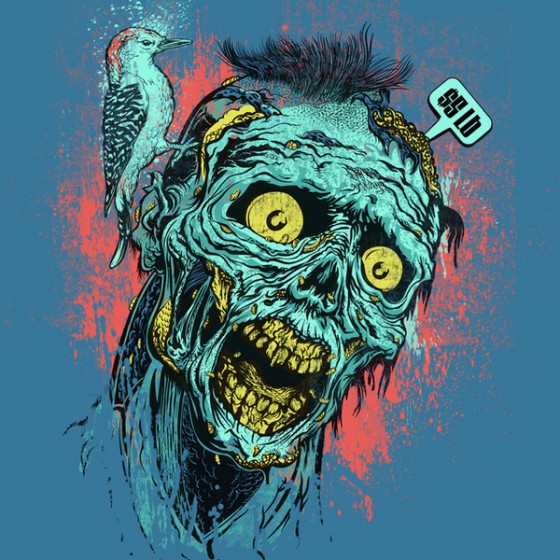 I enjoy the silk screen value because it's been hand touched or hand prepped as well as it's a simple yet complicated method. To me it adds a art value thus making it's worth much higher than something printed off on a digital computer.
Check the Silkscreen Sticker Printing Process video we made years ago, featuring Hydro74's Stickers!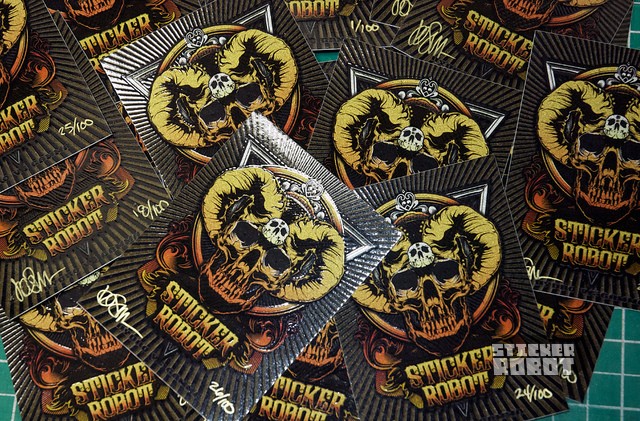 5. mp3 or cd ?
Vinyl honestly, but probably mp3.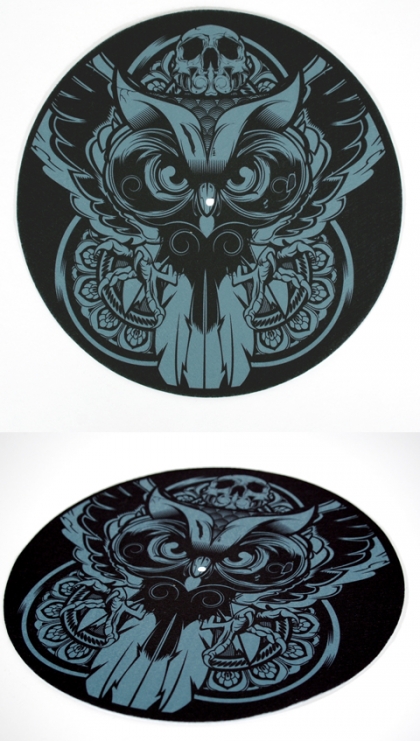 6. what is the last book you read ?
Ernest Hemingway – A Farewell to Arms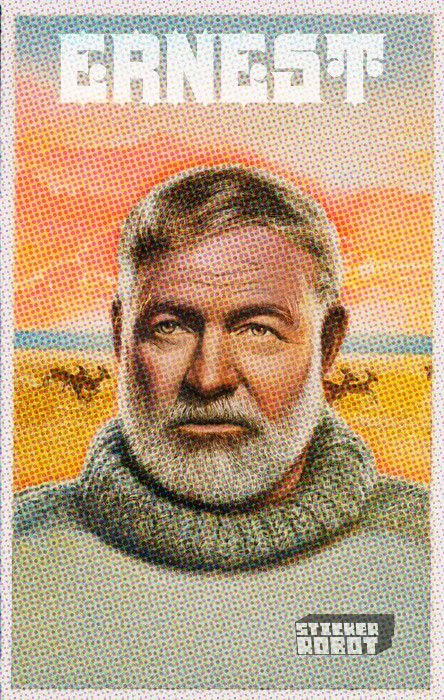 7. tell me 3 artists you like
You probably never heard of them so says the hipster in me….
1. Greg Irons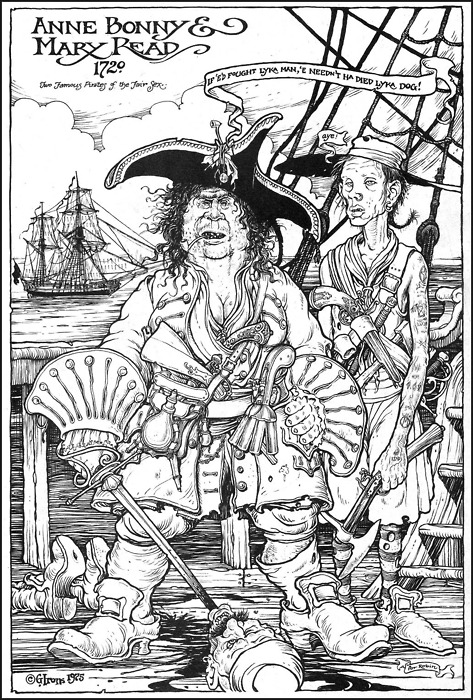 2. Rick Griffin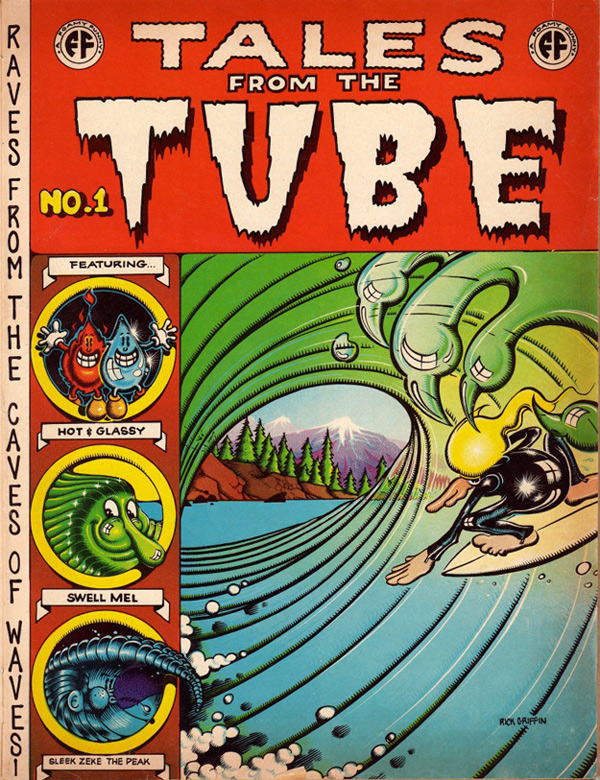 3. Zoltron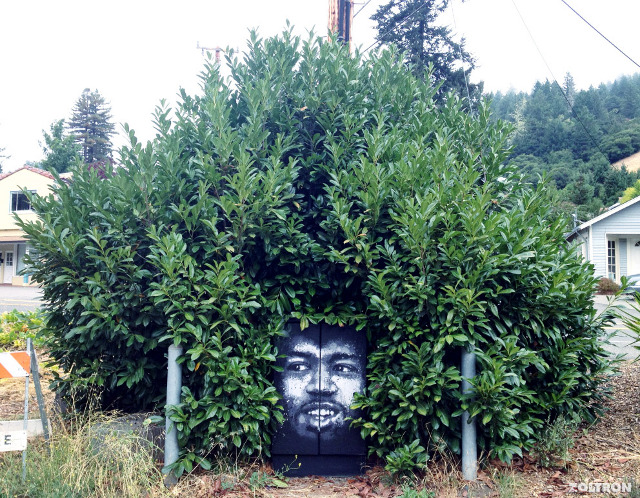 8. tell me 3 websites you like
Besides my site?… Do porn sites count?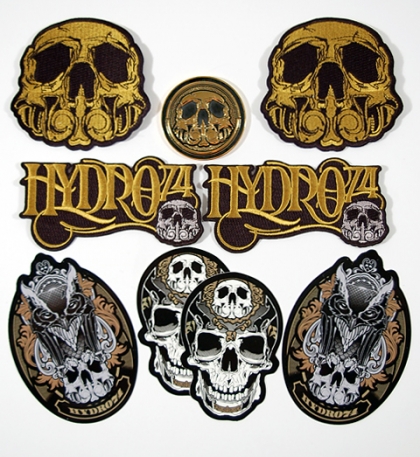 9. what would you like 1000 of ?
100 dollar bills.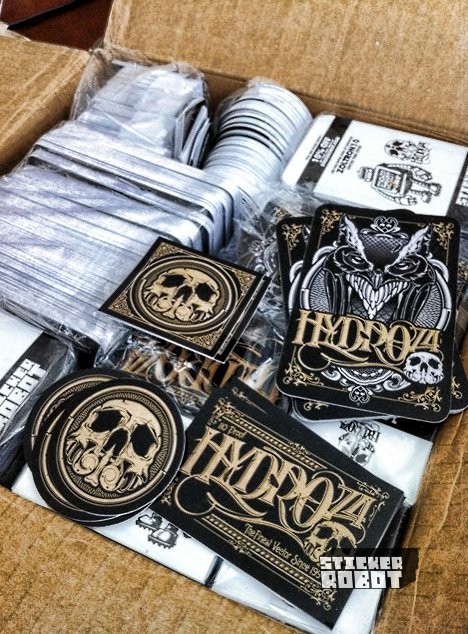 10. what are you working on now / what's next for you ?
This interview. Sending you this interview. Or… Or. Doing some illustrations for Lucas Films and prepping for speaking engagements over seas (OFFF, FITC, Visual Arabia.. Etc)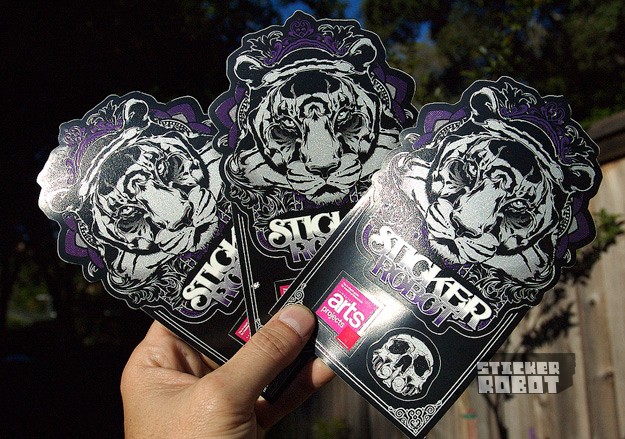 For lots more Hydro74 Graphic Mayhem, visit his website. Hydro74.com | Support a masterclass Fontographer and visit his font foundry here, Legacy Of Defeat. Follow him on Twitter. and on Instagram!
and finally, here are a bunch of killer Hydro graphics for your viewing pleasure…