On a regular basis we'll ask a new sticker artist a series of 10 questions. To keep things simple and to engage in a deeply philosophical, long term case study of the scientifically complicated "Sticker Artist's mind," we've decided to leave the questions the same every week.
We first became aware of David Lanham's work through a series of excellent Icons that adorned our computer desktops, long before we ever knew who made them.
Years later, when David placed his first sticker order for clear vinyl stickers, we put two and two together and placed the name to the artist and fell in love with his fun, colorful and highly imaginative stickers. Naturally it was only a matter of time before we sat down and asked David Lanham to Answer 10 Questions..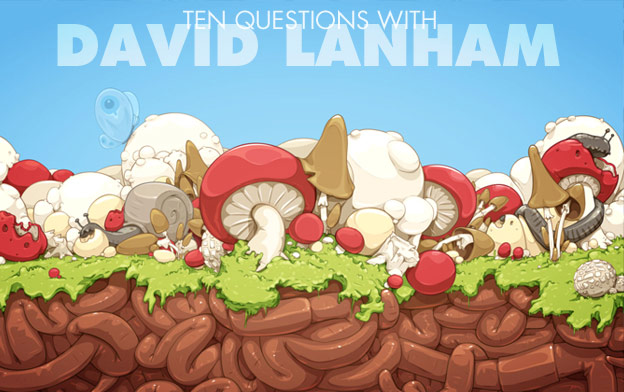 David is a highly prolific and hard working artist who practices both traditional and digital forms illustration. As you will see, his fantastic and imaginative drawings invite the viewer to add their own story to the imagery. David sells art prints, toys and stickers, and digital downloads galore through his website.
There's a very good chance you've seen David's icon design and if you weren't aware of his work before reading this interview, you surely will be thereafter.
1. what makes a good sticker design?
I think it all comes down to something that grabs attention or gets your intention across, personally I love street art that makes an otherwise mundane walk or ride into something slightly more magical and thoughtful.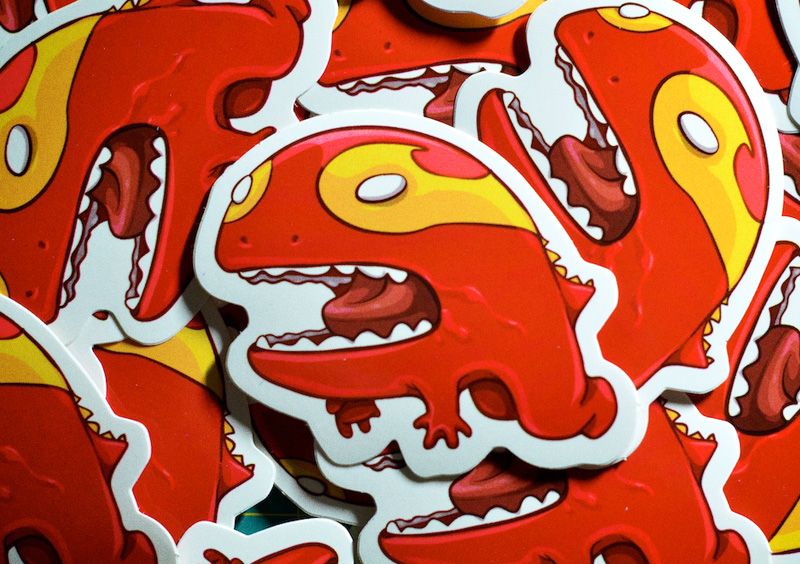 2. what do you do with stickers anyways ?
I hand them out to friends and fans and stick them around where I can. It's half promotional, half making surfaces more fun.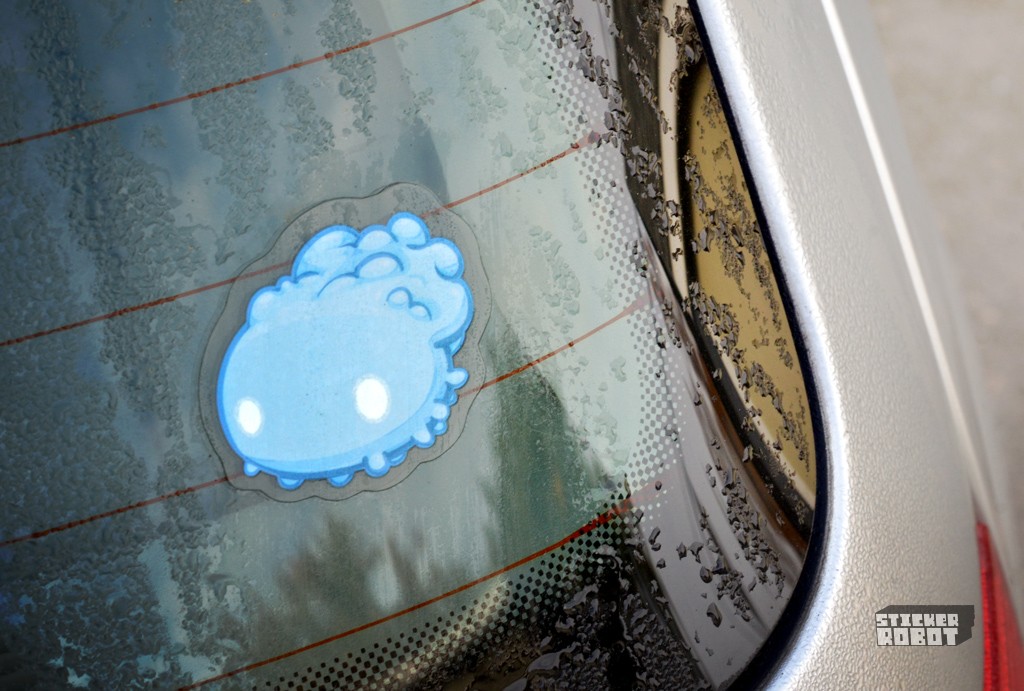 3. if you could hand one of your stickers to any one person, who would it be ?
That sad person walking down the sidewalk that could use their day brightened a bit.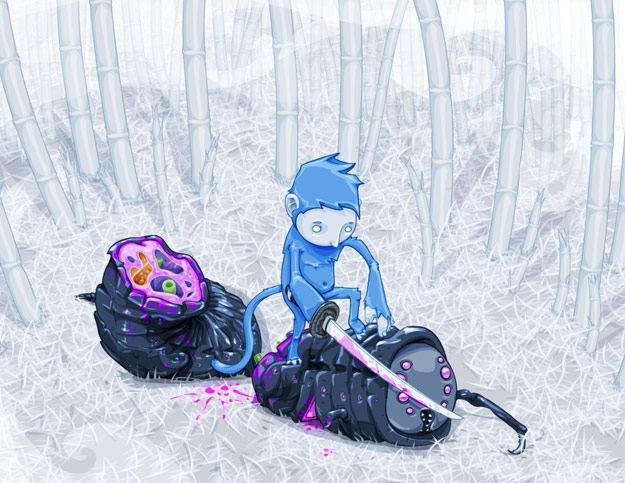 4. silkscreen or digital ?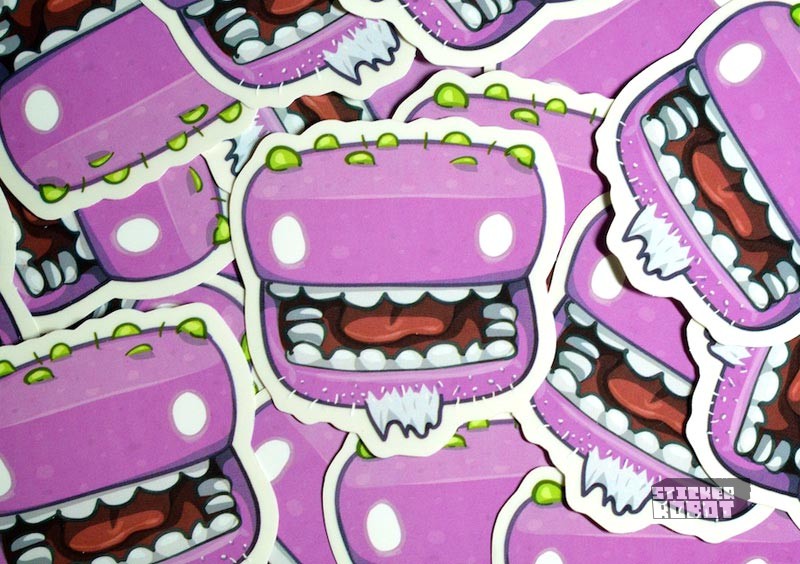 5. mp3 or cd ?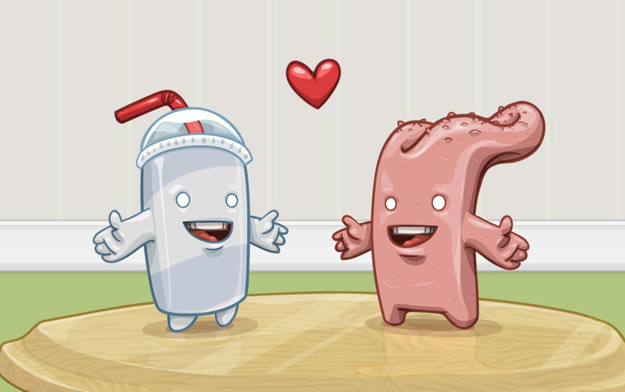 6. what is the last book you read ?
I'm just now finishing up reading Grimm's Fairy Tales for the first time, completely amazing to read with the perspective of an adult. (editor's note: I just finished that too, in it's entirety.. It really is amazing.. and dark.)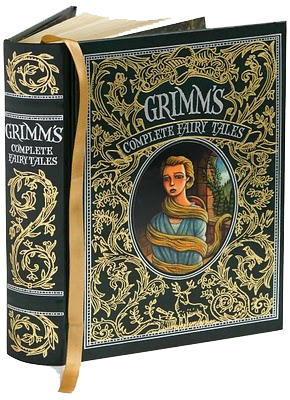 7. tell me 3 artists you like
There's a lot, hmm.. some recent favorites: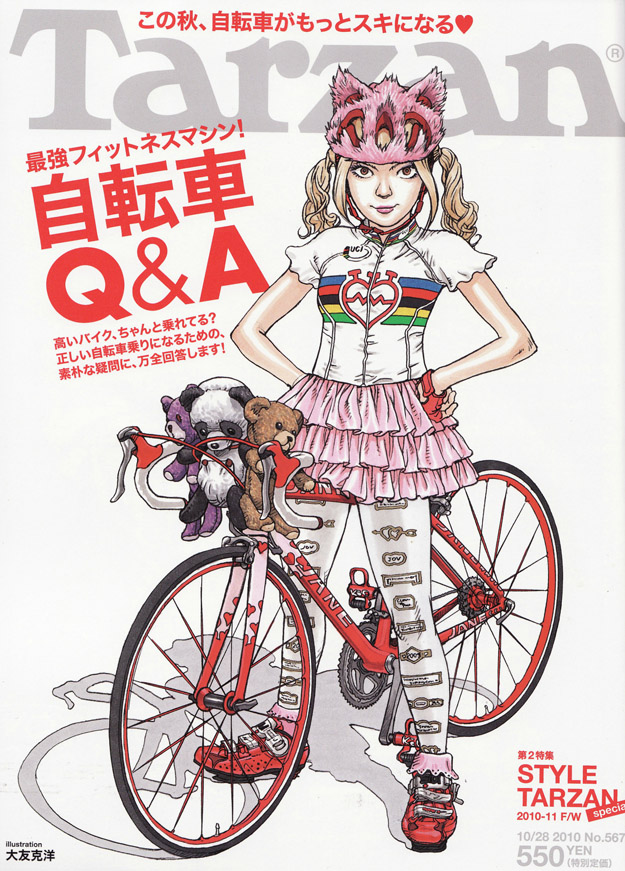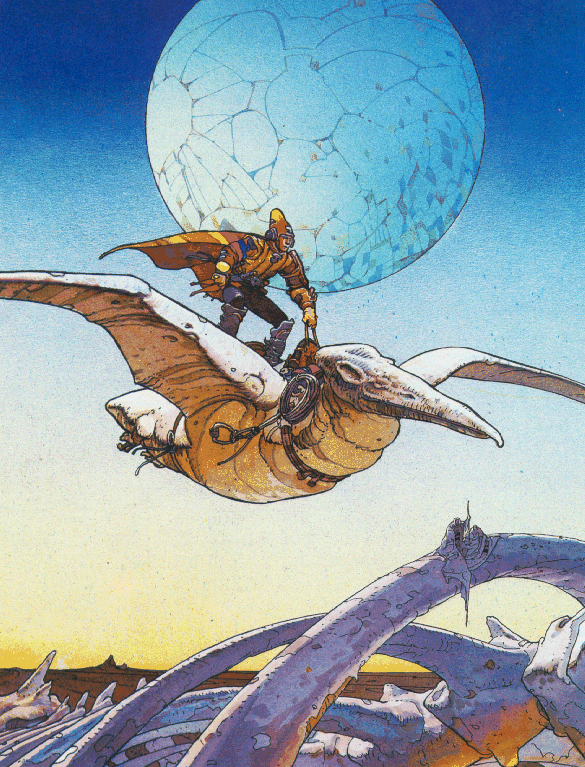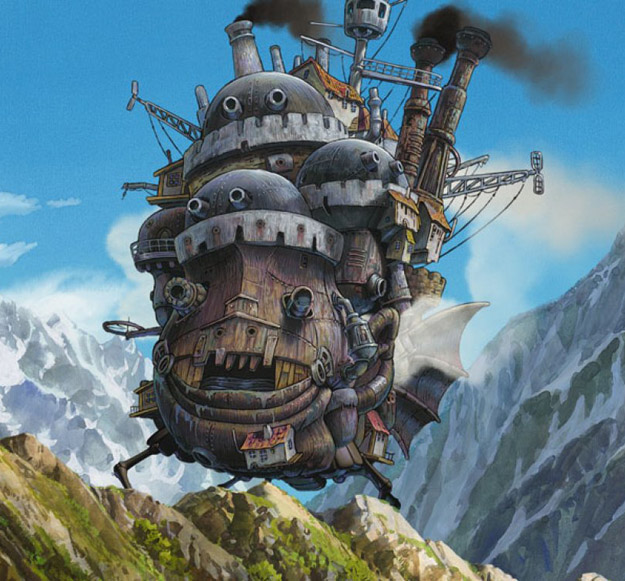 8. tell me 3 websites you like
9. what would you like 1000 of ?
Extra hours of drawing time.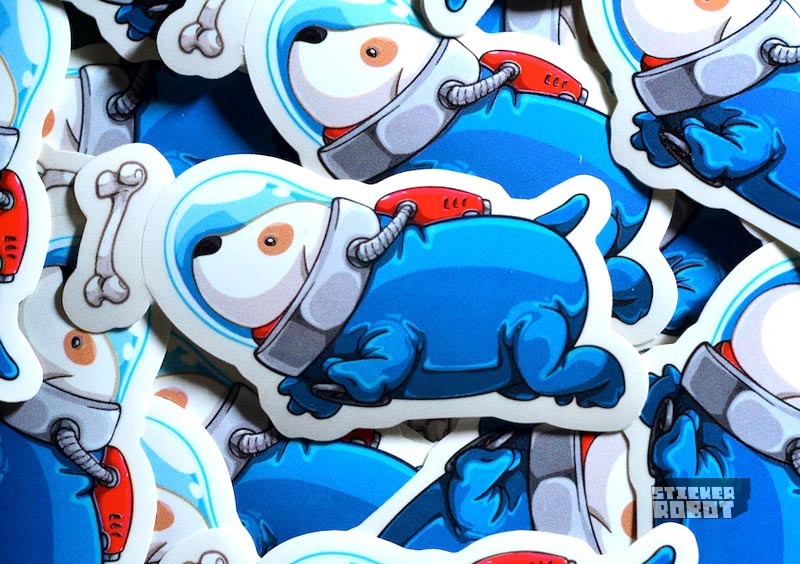 Above is David's Awesome "Space Doggie Sticker" Printed on "Transparent Vinyl" with a "Kiss Cut" Doggie Bone, which can be peeled of separately. Take a look at the 3 images belw to see the history of David's Space Doggie before he became a silkscreen sticker….. Pretty epic!
10. what are you working on now / what's next for you ?
Mostly just seeing where my drawing takes me, I just had a fantastic show in Portland last month so I'm interested to see how that goes this month and see if I can outdo myself for the next drawings. I'm also working on an iPhone game as a personal project and jumping into the deep end of animation so look out for that over the next months as well.
Oh.. And take a look at this new set of icons David made for Japanese ANimation Studio, Studio Ghibli… So Awesome. You can get directly from The Icon Factory.