On a regular basis we'll ask a new sticker artist a series of 10 questions. To keep things simple and to engage in a deeply philosophical, long term case study of the scientifically complicated "Sticker Artist's mind," we've decided to leave the questions the same every week.
Stickerart.com creates some really epic Outdoor Stickers… Beautifully designed, highly iconic, wilderness-centric, weatherproof stickers that create a mysterious feeling of serenity & nostalgia.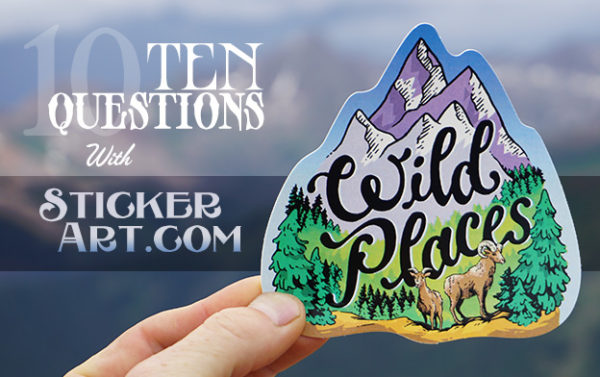 Bryant Aucoin runs the Colorado-based Sticker Company. He is an outdoor enthusiast, an adventurer, an entrepreneur. Years ago, when he and his then girlfriend (and current wife) were on their first of many road trips, they stumbled upon the idea of making stickers and it wasn't long before Bryant assembled a crew of excellent illustrators and designers, (Kyla Edgar, Tanner Barkin, David Powell, Thiago Bainchini and Laszlo Ede) and embarked upon their new business, Stickerart.com
We sat down with Bryant and fired of some questions, Ten of them to be exact… Come, Read "10 Questions with StickerArt.com."
1. what makes a good sticker design?
I think a strong understanding of your subject matter and a passion for the scene you're trying to put down on a sticker.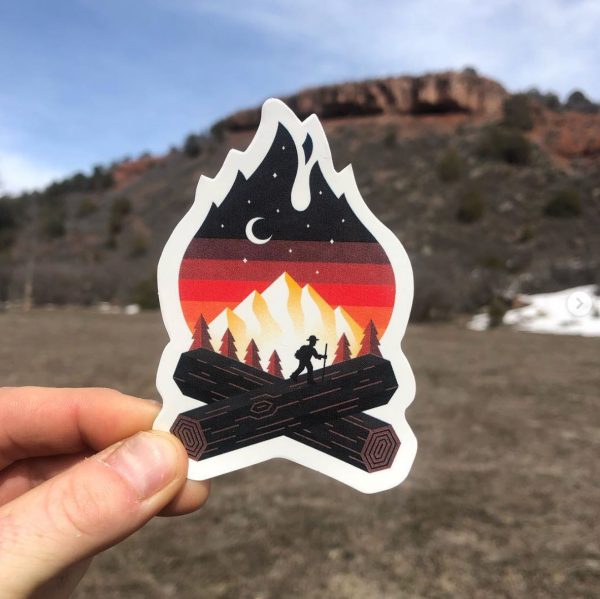 2. what do you do with stickers anyways?
Other than the obvious… people like gifting them a lot or scrapbooking with them.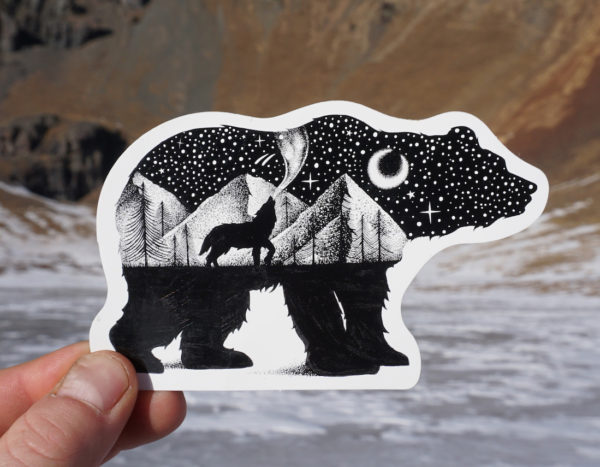 3. if you could hand one of your stickers to any one person, who would it be?
Giving one of our spiral galaxy stickers to Carl Sagan would be pretty epic if he were still around.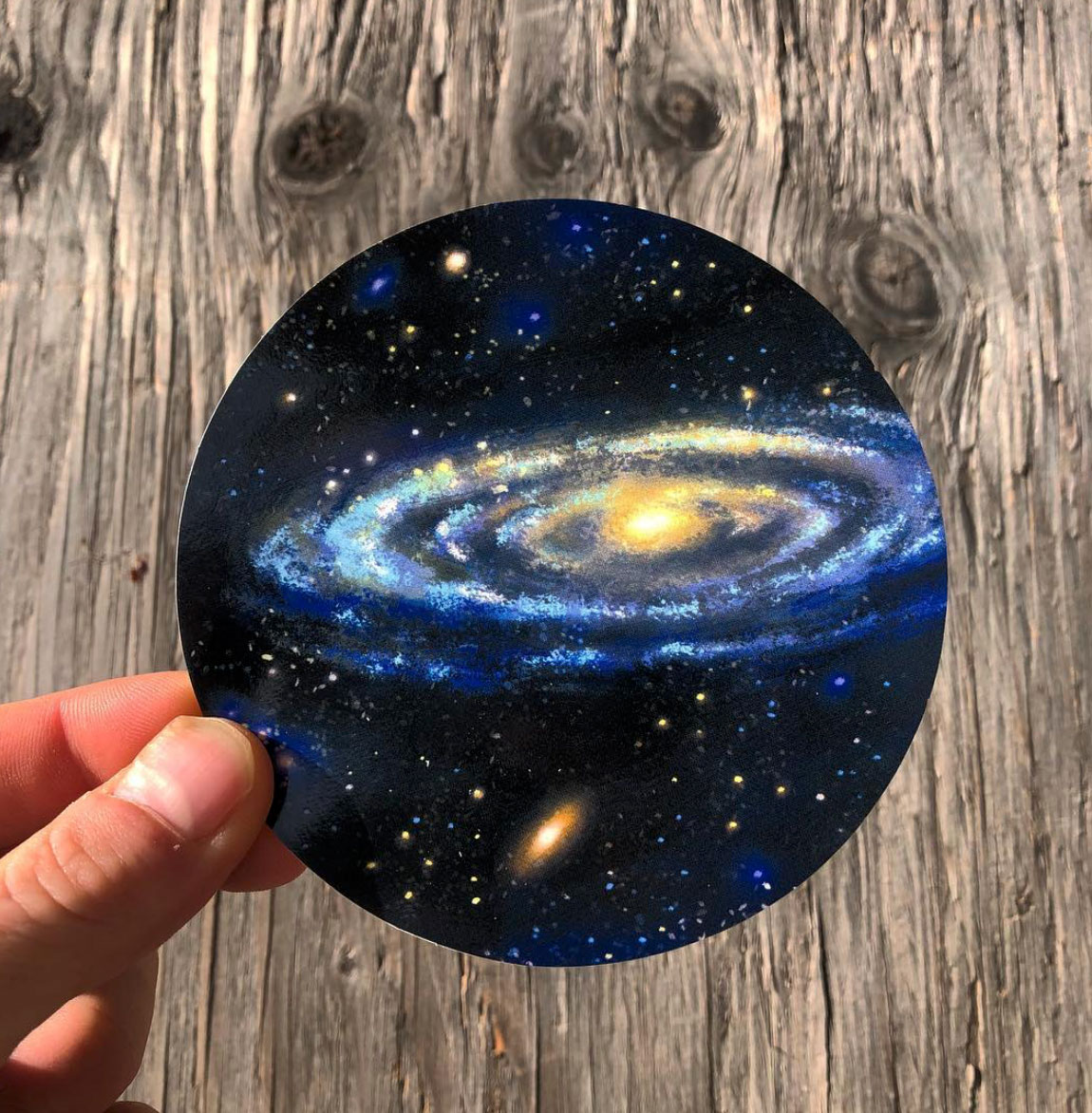 4. silkscreen or digital?
Silkscreen all day!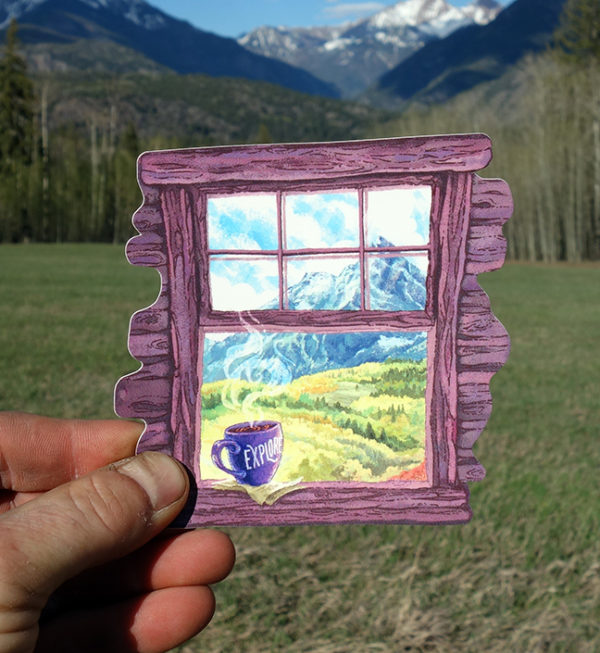 5. streaming or vinyl?
Streaming.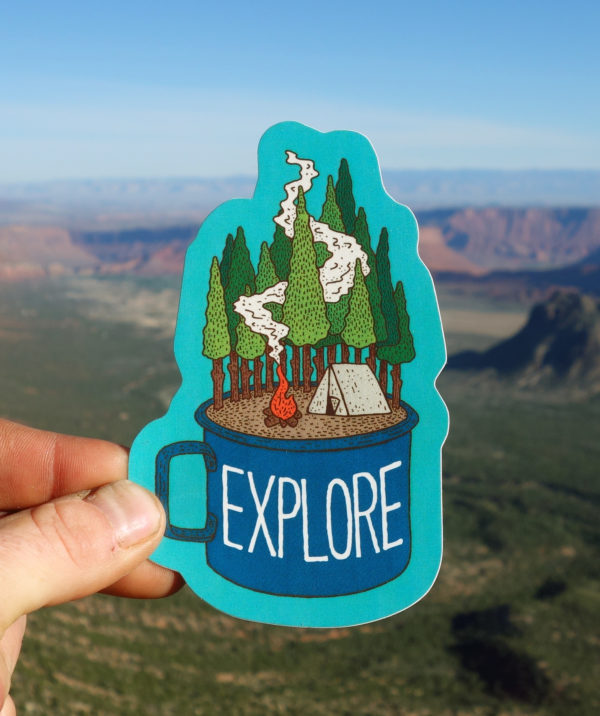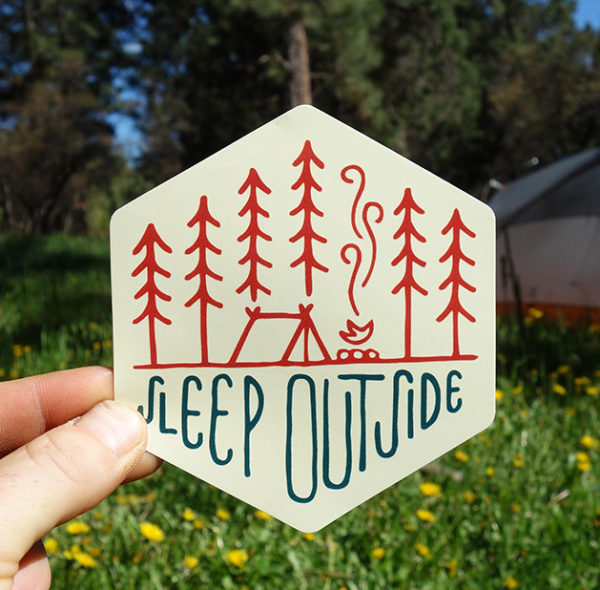 6. what is the last book you read?
Musashi….I wanted to read it again right when I finished.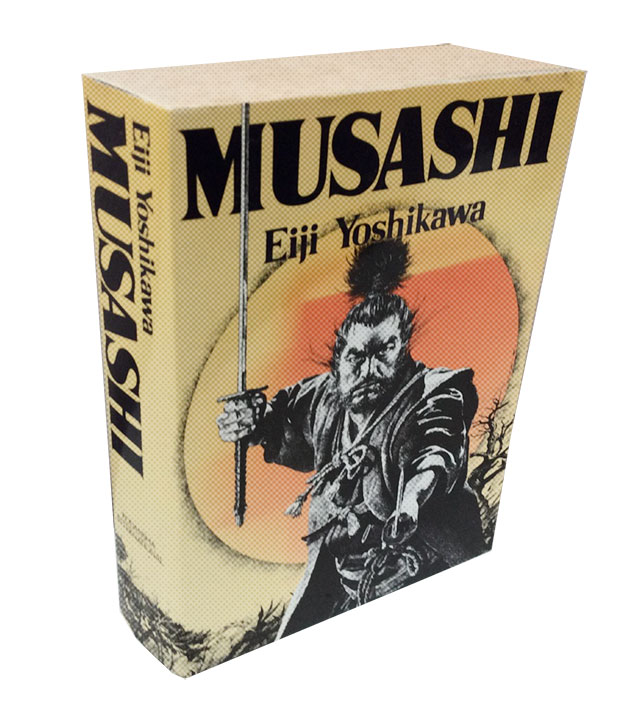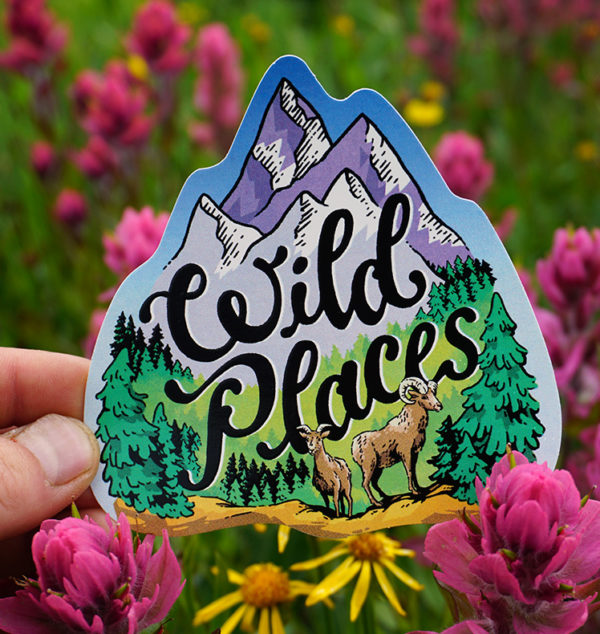 7. tell me 3 artists you like?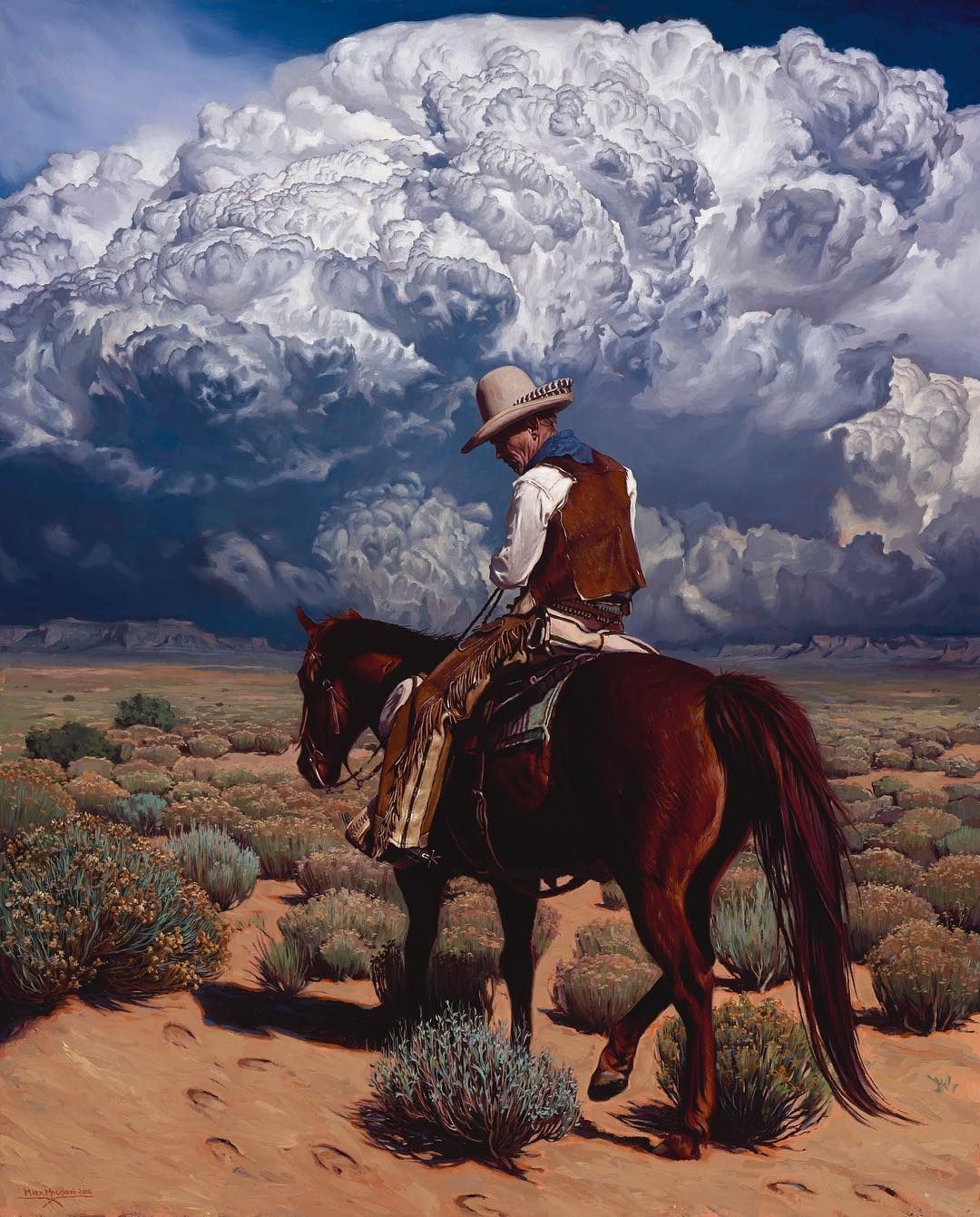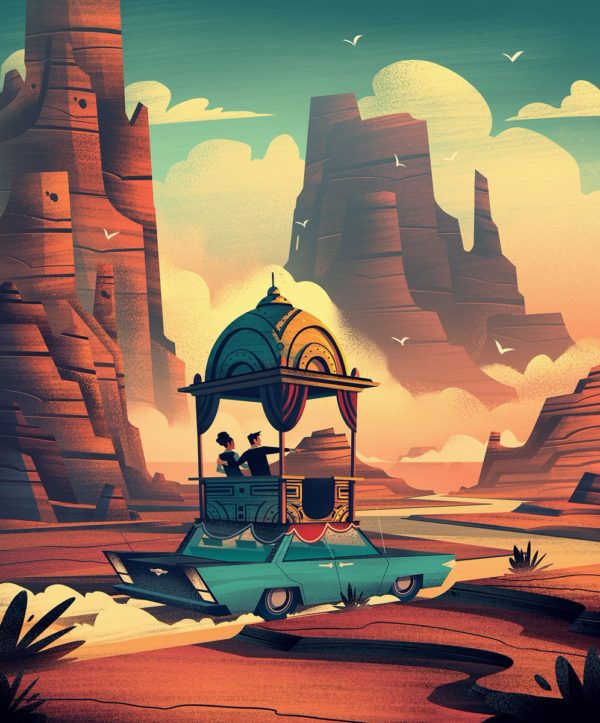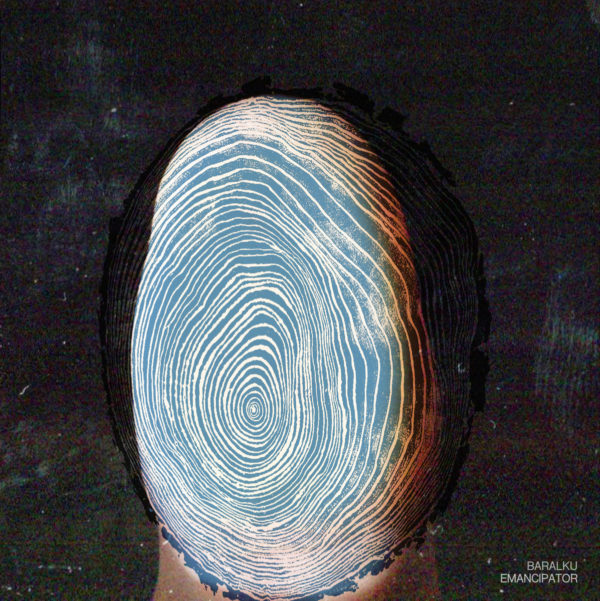 8. tell me 3 websites you like?
thisiscolossal.com for inspiration…
avalanche.state.co.us to keep my ass safe and above the snow…
cooking.nytimes.com to ensure I crush in the kitchen…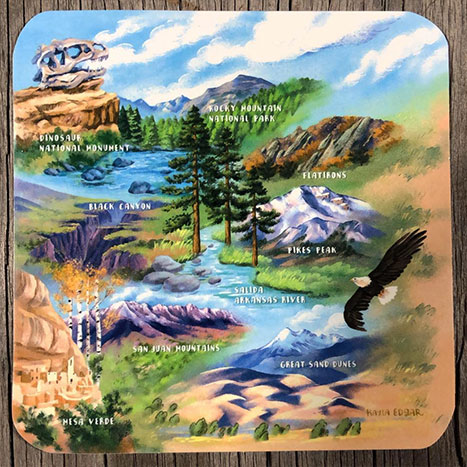 9. what would you like 1000 of ?
lifetimes to spend exploring our galaxy and the universe beyond.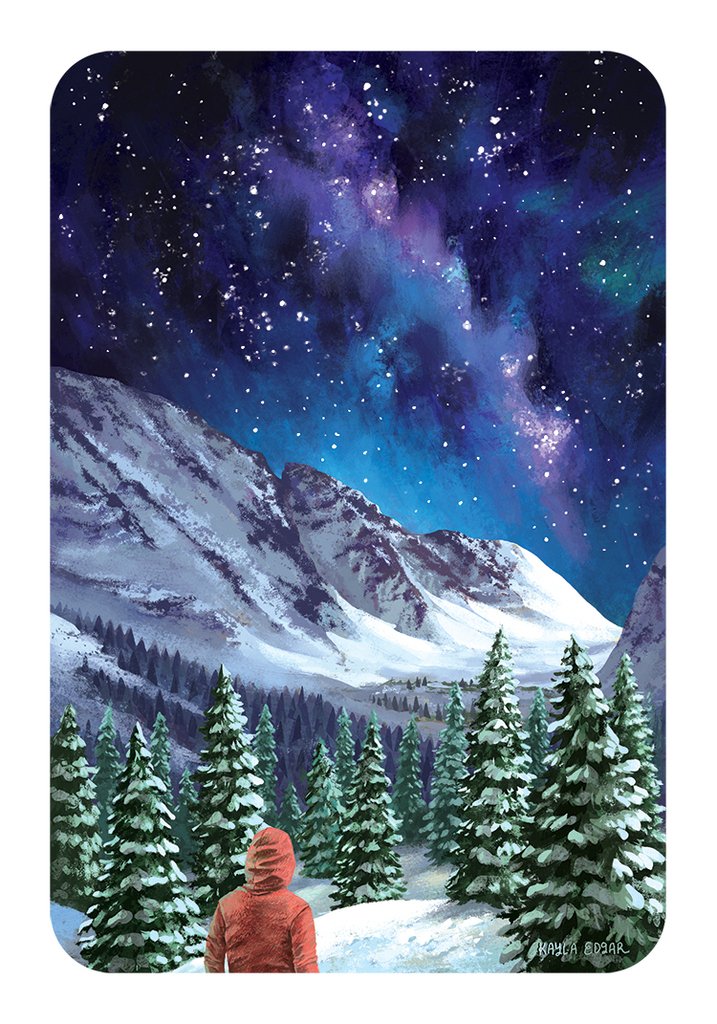 10. what are you working on now / what's next for you?
We've focused a lot on creating stickers for the Colorado Area or SouthWestern vibes mostly… We're noticing more and more people appreciate our artwork from all over the country so diversifying and just continuing to roll through ideas that may work or may not…. We have a ball testing concepts and always surprised at what hits home with people.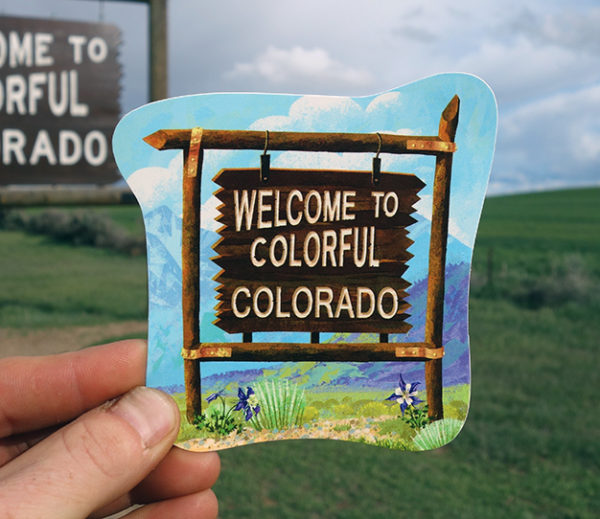 You can purchase these awesome stickers directly from Stickerart.com They have dozens of great designs, all focused on camping and the great outdoors and they sell them individually, or in 5 and 10 packs. Go get some and cover your Winnebago!
Here's a bunch of Amazing Outdoor Sticker Images we pilfered from the @Stickerart Instagram
Go follow @Stickerart. You won't be sorry! Thanks for checking it out!