On a regular basis we'll ask a new sticker artist a series of 10 questions. To keep things simple and to engage in a deeply philosophical, long term case study of the scientifically complicated "Sticker Artist's mind," we've decided to leave the questions the same every week.
This week, we sat down with the highly talented California-based silkscreen artist, Marq Spusta.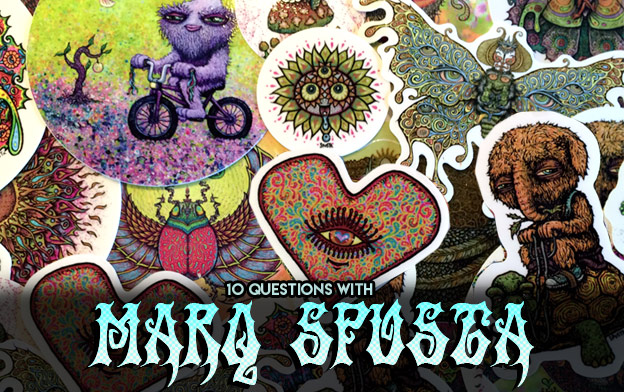 Marq makes wildly colorful and intricate screen printed gig posters and art prints. He also makes album covers, rad T-shirts, buttons, magnets and custom stickers. Most of his work is limited edition and gets snatched up in a hurry by his rabid, adoring fans..
Over the years, we have worked with Marq on a few projects, including some Primus posters, Tshirts, and of course thousands of very unique custom silkscreen stickers. So let's get down to it… 10 Questions with Marq Spusta.
Note: We are giving away some of Marq's brand new Sticker Packs to (3) random commenters. Simply share this post & leave a comment below to enter.
 1. what makes a good sticker design?
Anything can be a good sticker design. If people want to see it, hold it, stick it…. it can be a good sticker design.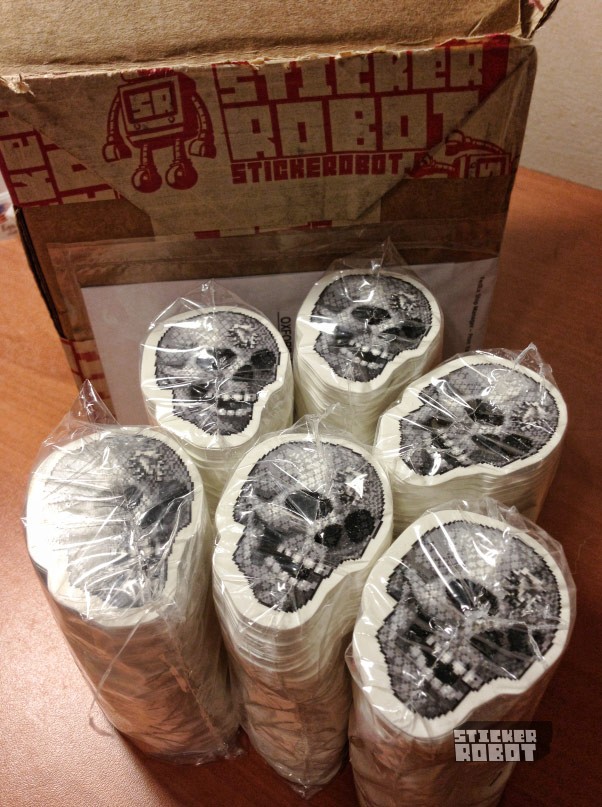 2. what do you do with stickers anyways?
I include the stickers with orders for my prints and products. I pass them freely amongst friends, clients and unsuspecting children. And for the first time, I have enough stickers to start offering
Sticker Packs For Sale
.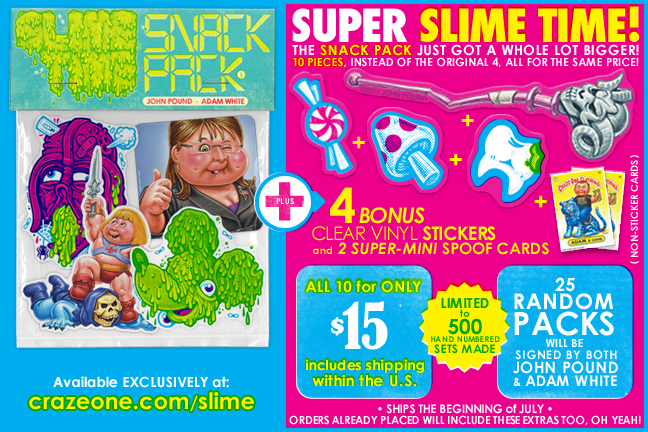 3. if you could hand one of your stickers to any one person, who would it be?
Maybe a 6-year old child from some distant tribal culture removed from society.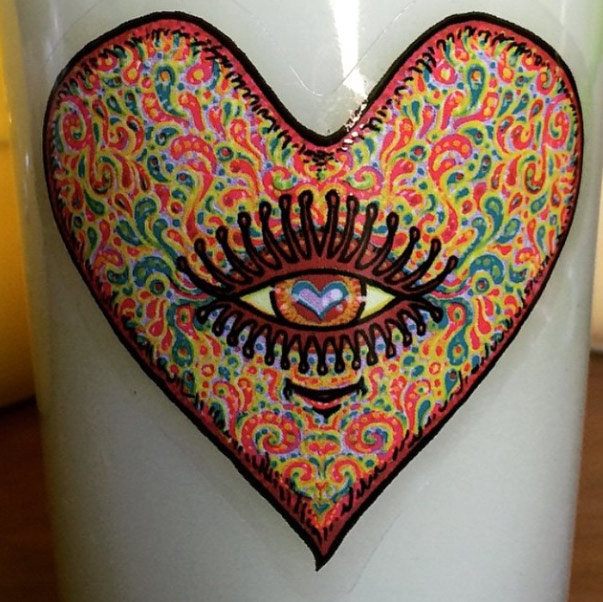 4. silkscreen or digital?
I employ the craft of screen printing to produce as much of my art as possible. The inks look substantial and the image pops off of the surface, whether it be vinyl stickers, shirts or various paper stocks.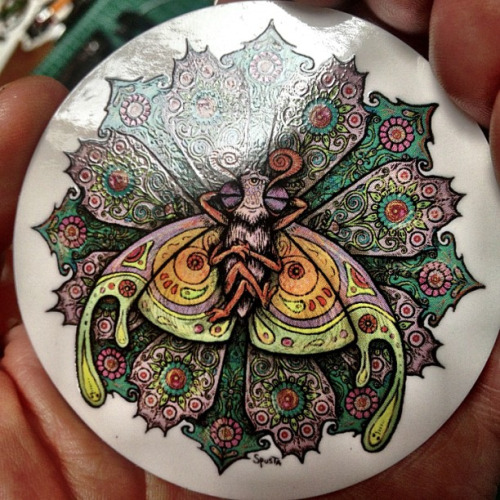 5. mp3 or vinyl?
I play a lot of vinyl records and I print a lot of vinyl stickers. I listen to records in my house & studio…mp3s are great for on the go, but I somewhat avoid my time with Itunes, it tends to bum me out. During the typing of this interview I'm listening to MONK.
It's a lovely sounding vintage copy of the record, it has a perfect 2 color cover and I remember buying it for $5-$8 on one of my weekly trips to Mad City Music Exhchange about 14 years ago.
Vinyl records are really part of my artistic process….even the getting up and flipping record or picking out a new one is part of my ritual – getting off my ass every 20 minutes or so, which is good for an artist or anyone to do.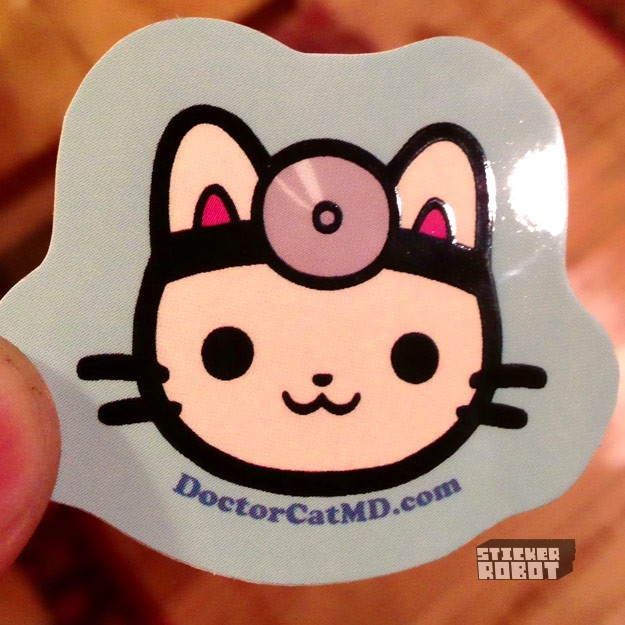 By the way, Check out a couple of Marq's recent album covers…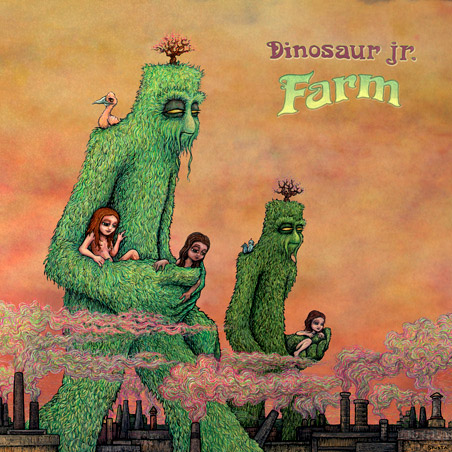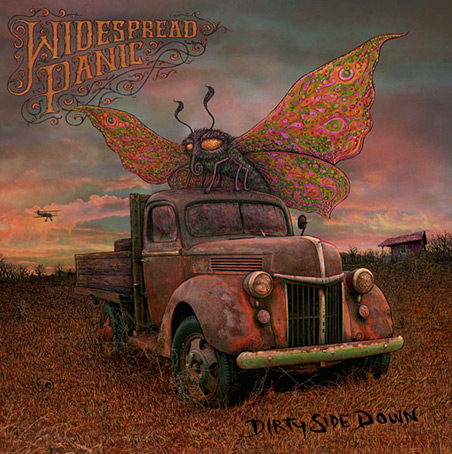 6. what is the last book you read?
Honestly, this one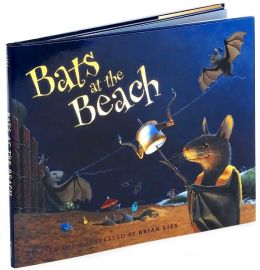 7. tell me 3 artists you like
I'll tell you 3 artists I have hanging on my walls that are an inspiration to me.
Rick Griffin – I know a lot of us poster/illustrator dudes point to Griffin as an inspiration, but I gotta mention him too. His masterful technique, fluid style, diverse subject matter and philosophical whimsy have always grabbed me. Plus he worked with so many great bands like The Grateful Dead and Neil Young.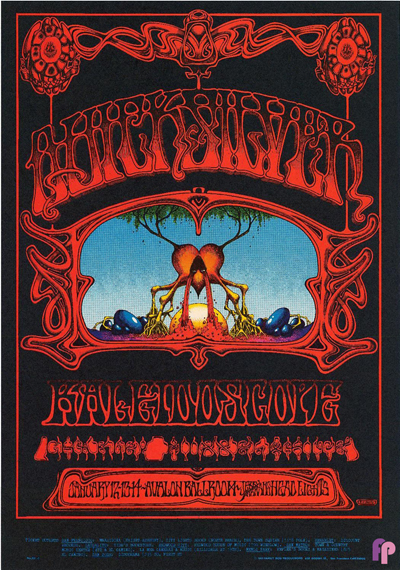 Joe Sorren– I love the way Joe paints.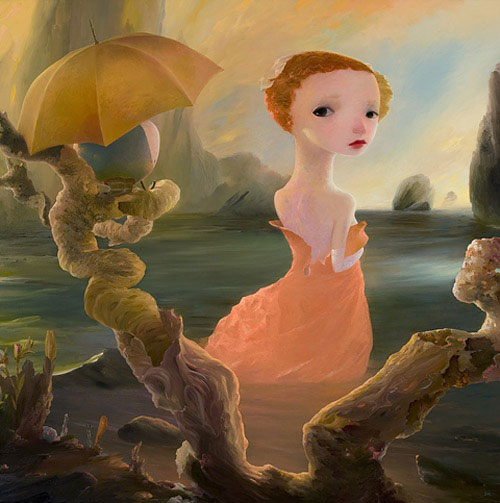 Eyvind Earle
 – A legend. My wife turned me onto him and I really enjoy exploring his body of work. His screen prints are some of the most impressive I've ever seen.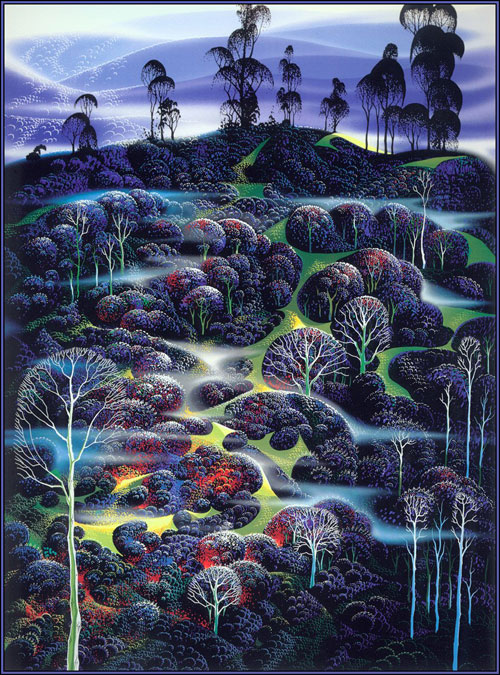 8. tell me 3 websites you like
Gosh, why is that question so strange to answer?
I listen to a few podcasts from time to time….I have a subscription to
Mysterious Universe
which covers a range of fringe topics, lately they've been getting into children remembering past lives, psychedelic experiences and that dude that had sex with a dolphin.
(editor: what? dude had sex with a dolphin? sounds 
fishy..)
I also subscribe to Adventures in Design which is all about creating and selling stuffs like stickers and posters, with interviews from some of the same artists that have answered these ten sticker robot questions.
And for my third, I'll give props to 
allmusic.com
. I really like this website and have been using it longer than any other website really, it's stood the test of time in the ever-changing internet . It's a great resource to explore music and artist's catalogs.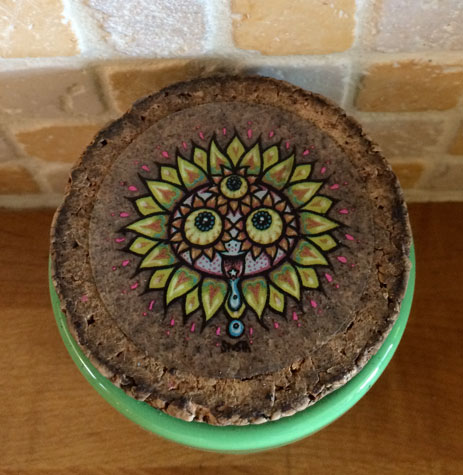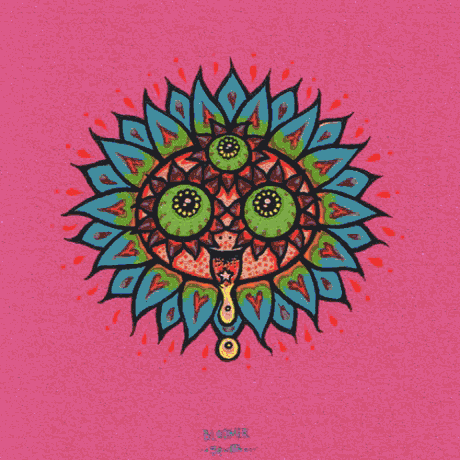 9. what would you like 1000 of?
1000 Free Days. Where everyone else is occupied, and I can make something and/or relax…free of expectations from anyone. I certainly wouldn't want 1000 Free Days in a row, but to just be able to use at anytime to take a break from a deadline or whatever.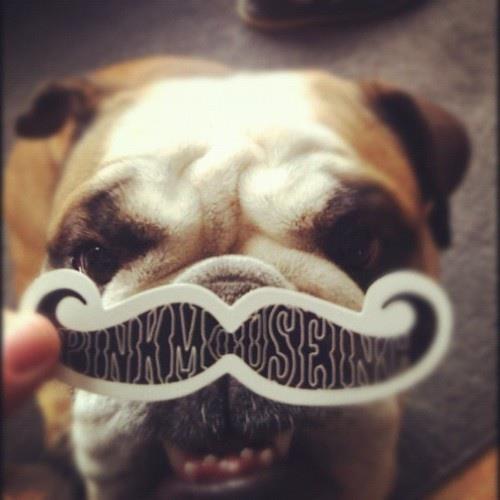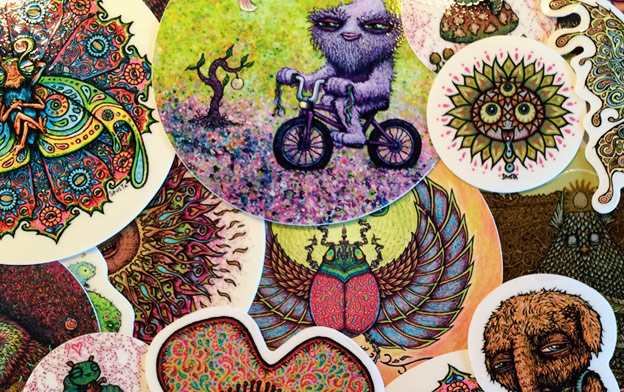 10. what are you working on now / what's next for you?
I've never been able to answer this question very well. I don't discuss projects much until they're out in the world, I usually have to keep all the collaborative client stuff a secret anyway.The projects I've been working on lately won't be released for awhile yet. I have a diverse schedule lined up for 2015, a smattering of unique opportunities I'm very excited about. A lot of music related projects, a few gig posters and plenty of other screen prints.
Here's a look at just a few of Marq's Screen Prints & Gig Posters.
You can Order a Spusta Sticker Pack Here:
You can checkout Marq's work at his Website.
You can follow Marq on Instagram and Facebook.
Remember to Leave a Comment and Share This Post!  We are giving away 3 (RAD) Spusta Sticker Packs to random commenters.