On a regular basis we'll ask a new sticker artist a series of 10 questions. To keep things simple and to engage in a deeply philosophical, long term case study of the scientifically complicated "Sticker Artist's mind," we've decided to leave the questions the same every week.
This is a Sticker Interview with Dronex Inc. a collective of street artists who hand print awesome silkscreen stickers… (Read on & Make sure to leave a comment for a chance to win a shitload of hand printed Dronex™ stickers!)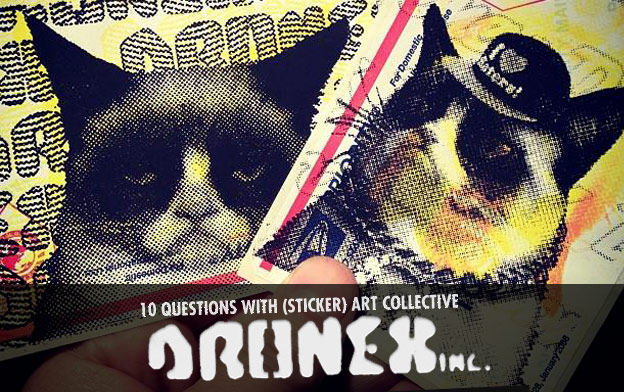 Last year, we received a big envelope of stickers from a fan who lives in Japan. Inside of this envelope, there was a random assortment of maybe 50 hand drawn, hand printed and otherwise home-made stickers from various artists around the world.
Among those 50 stickers, there were 5 or 6 that really caught our eyes and they all happened to be created by the same person, someone named … Dronex. After posting some of the stickers on Instagram, we got connected with Myke from the Dronex Crew and before too long we were being showered in their awesome, hand printed Stickers.
Needless to say, we are fans of their raw, hand silkscreened, punk rock approach to making stickers, so let's get down to it… 10 Questions with Dronex Inc.
1. what makes a good sticker design?
I think anything that sticks in someone's head, pardon the pun.. We all see tons of stickers and probably forget most of them- I tend to appreciate clever simplicity, and something that can be recognized from across the street, or a moving vehicle. I'm always a sucker for a high contrast die cut.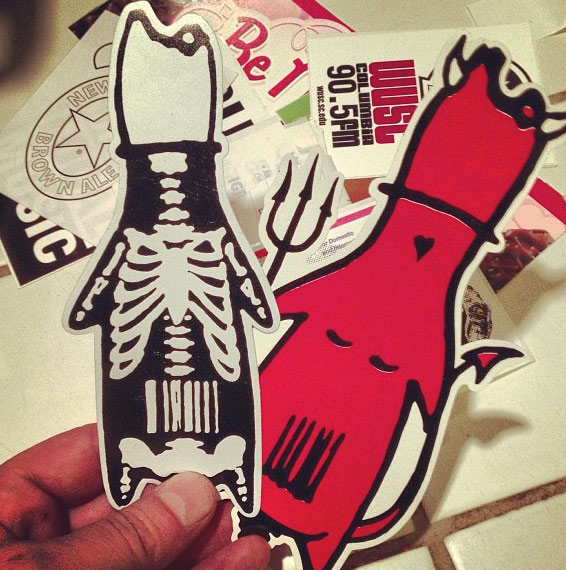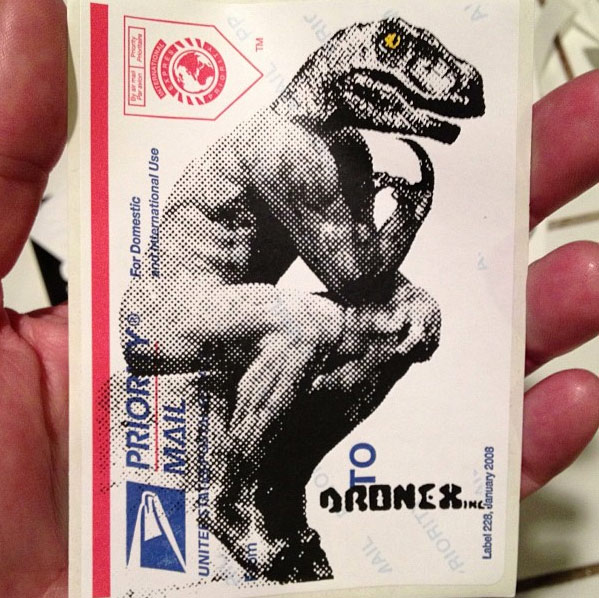 2. what do you do with stickers anyways ?
They're kinda like duct tape. I've seen them used to hold a car together, and re-upholster furniture..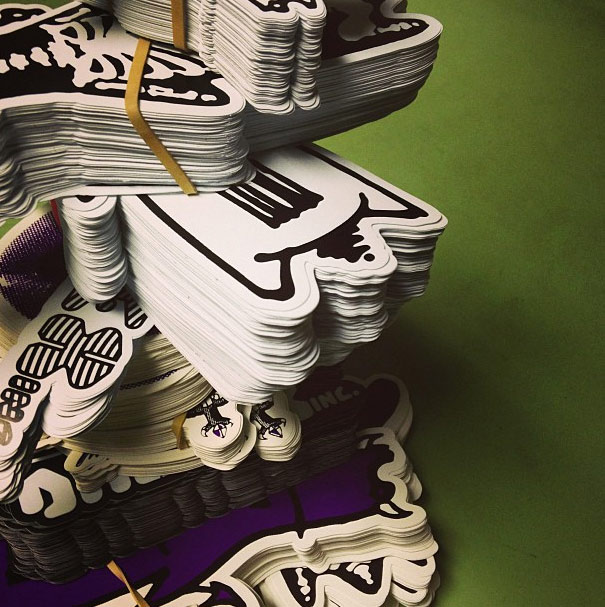 3. if you could hand one of your stickers to any one person, who would it be ?
This was a tough question but I think I'll go with Einstein, you know shoot for the stars.. Drones always go good on bicycles and I know Al was a fan..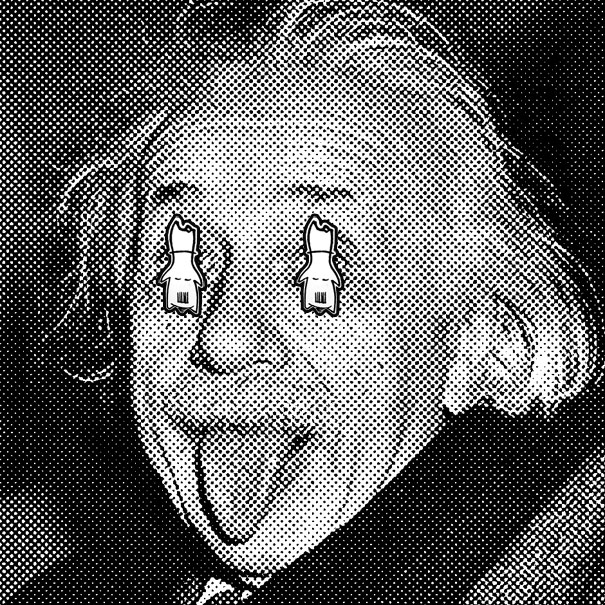 4. silkscreen stickers or digital stickers ?
For me there's no question. Silkscreen always. Longevity is always priority for me so digitals fall short in the long haul. If you've ever dealt with solvent screen ink you know why it's the real deal.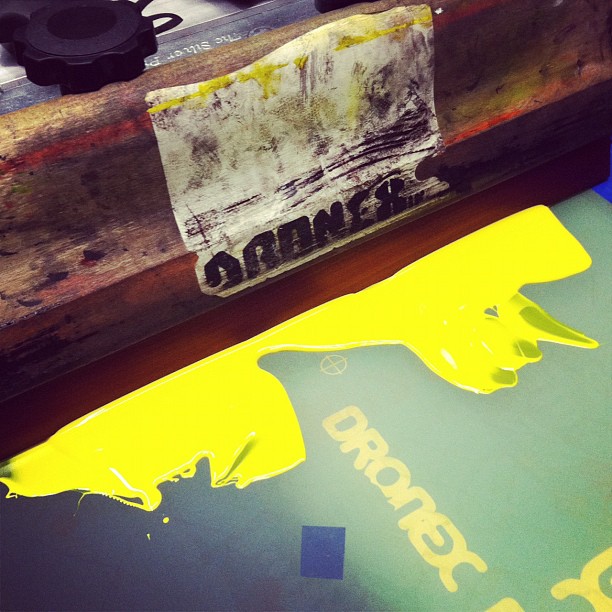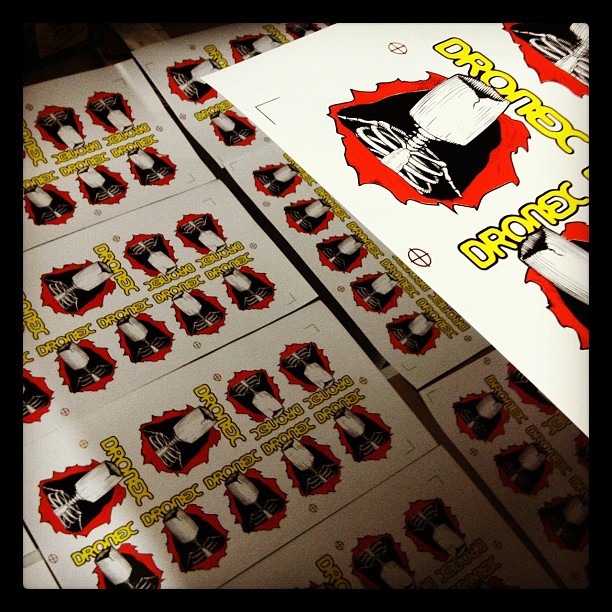 5. mp3 or vinyl ?
I wish I could say vinyl but ain't nobody got time for that!.. Maybe one day when we have more free time and a parlor..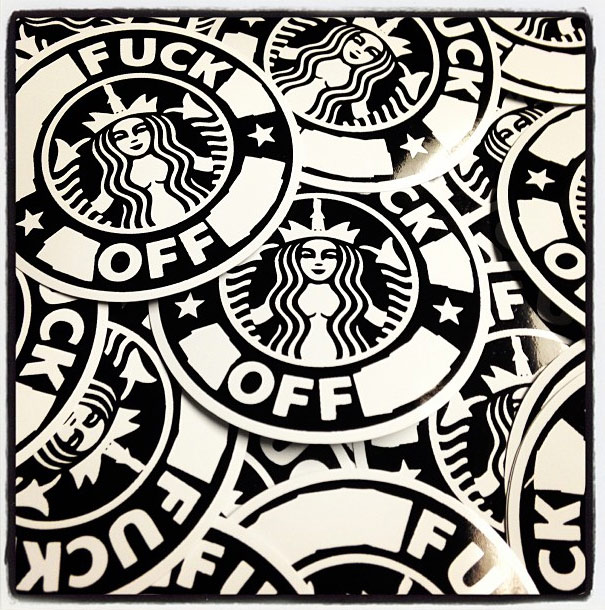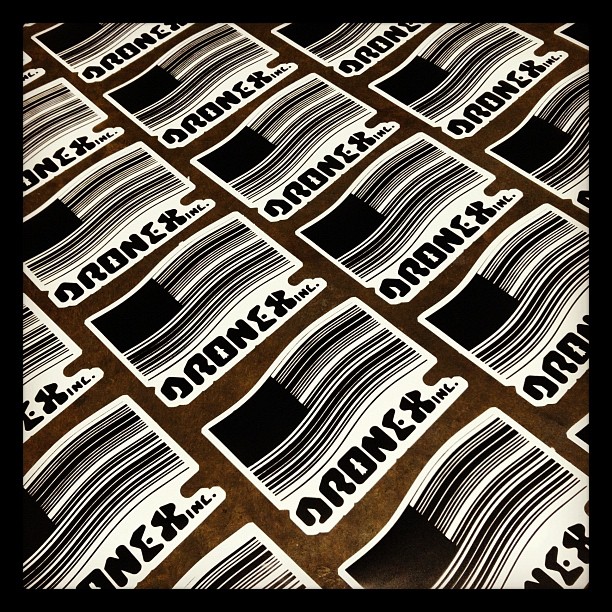 6. what is the last book you read ?
Sign Painting Techniques by Ralph Gregory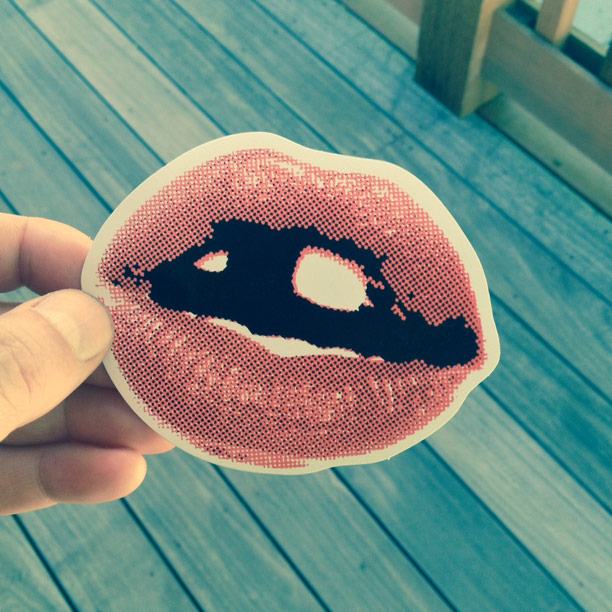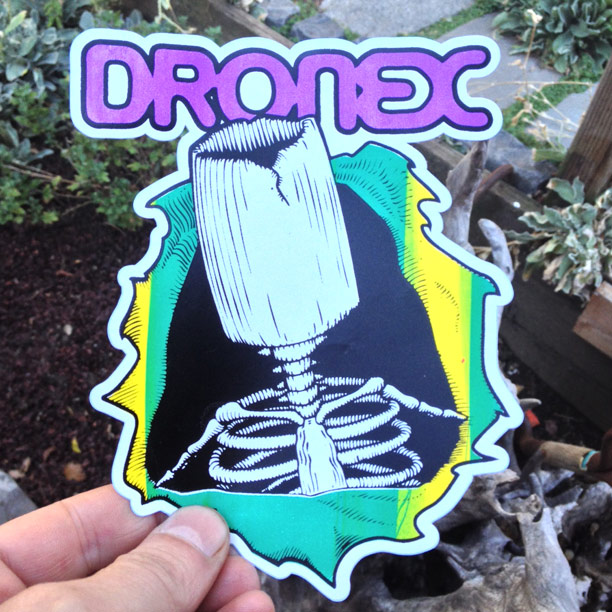 7. tell me 3 artists you like
Tim Hawkinson is an old favorite of mine..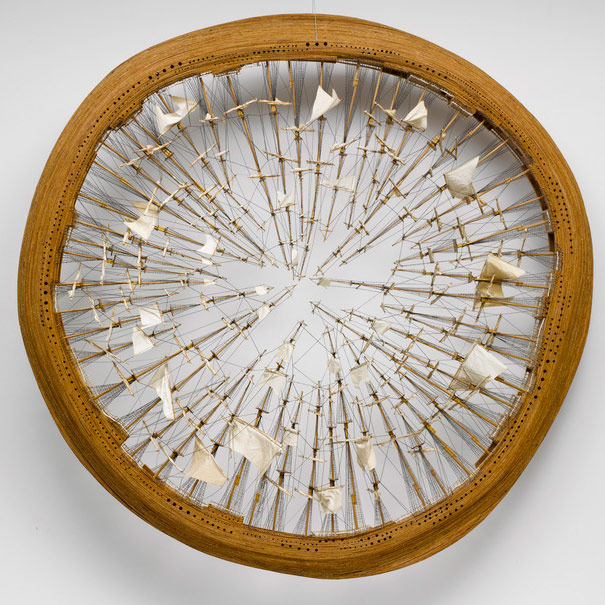 Blu
is always up to something impressive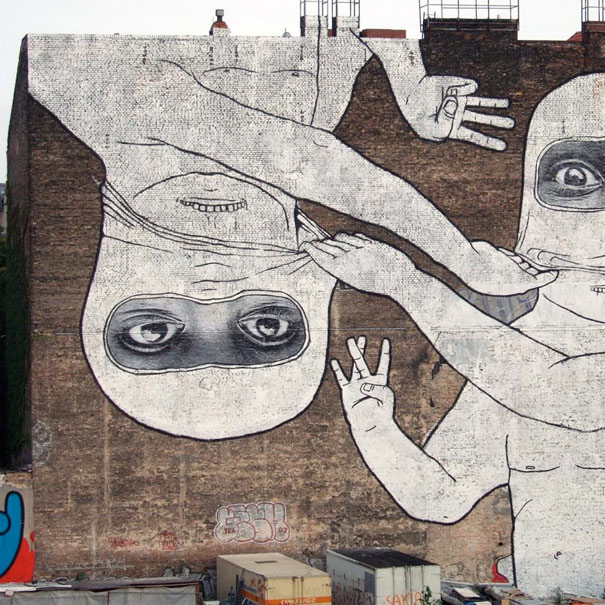 and lately I've been digging
Bonethrower
's illustrations.. I could go on and on though.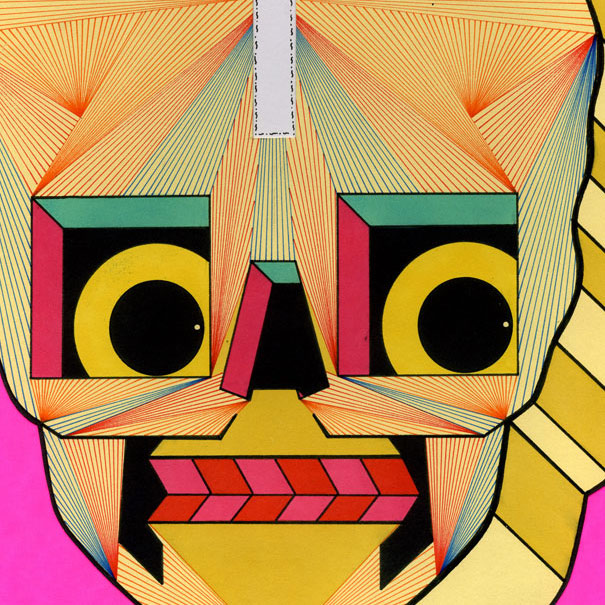 8. tell me 3 website you like
I try not to get too carried away in the abyss of cyberspace but Juxtapoz and High Fructose are usually pretty good for my art and culture ration- and who doesn't love ebay?..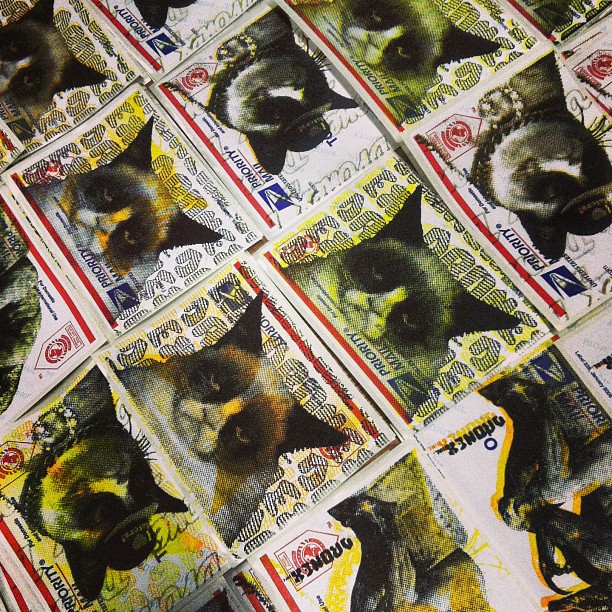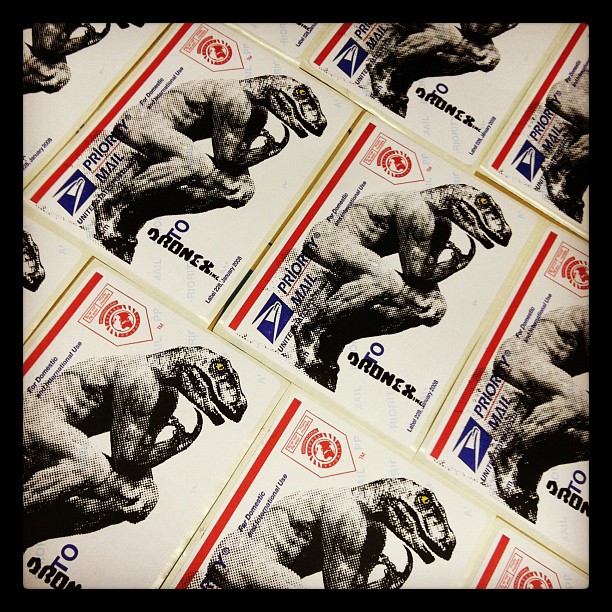 9. what would you like 1000 of ?
Billboards.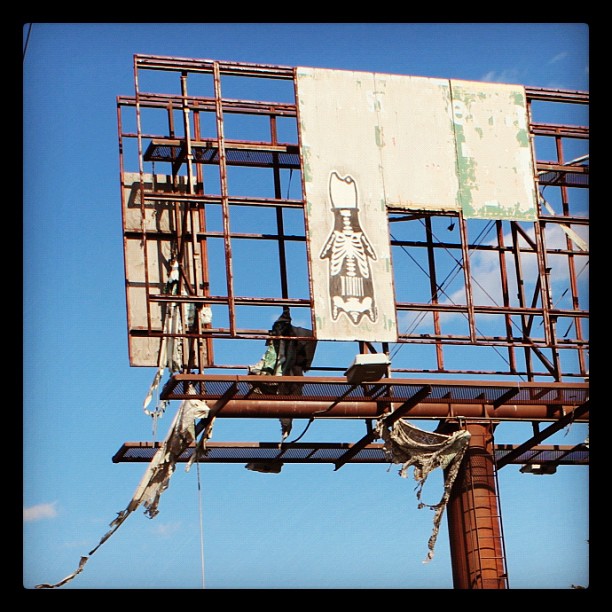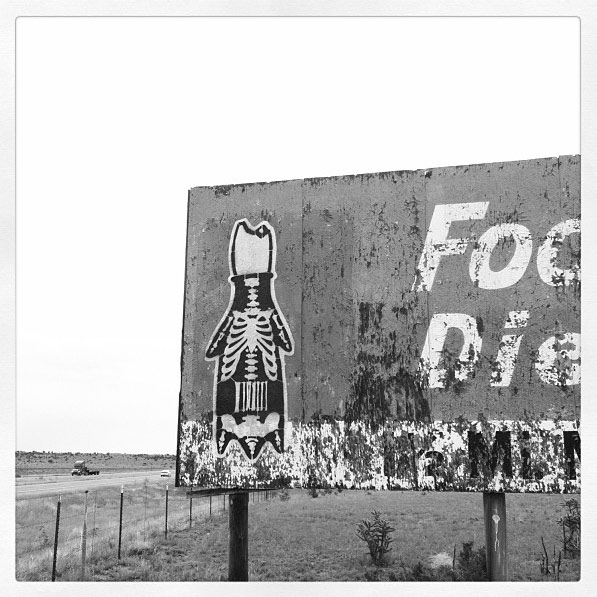 10. what are you working on now / what's next for you ?
We've got a few irons in the fire here.. In between printing stickers and t-shirts we've been working on some hand painted pieces for the streets and a few private murals. I'd like to get back to sculpture and mold making at some point. I think I've amassed more equipment and materials than one person can manage so I don't have many excuses as long as I don't feel like sleeping..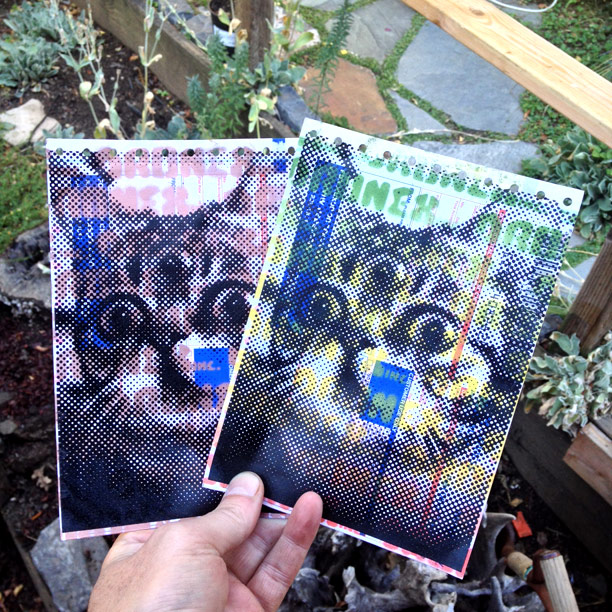 http://youtu.be/OOQamXmAs-8
---
Sticker Giveaway! Oh And to top off the silkscreen sticker madness, We're Giving away a Dronex™ Sticker Grab Bag.
Rules: Simply Leave a Comment and we'll pick a random name in a couple weeks and send this Sweeeeet Dronex Sticker Collection…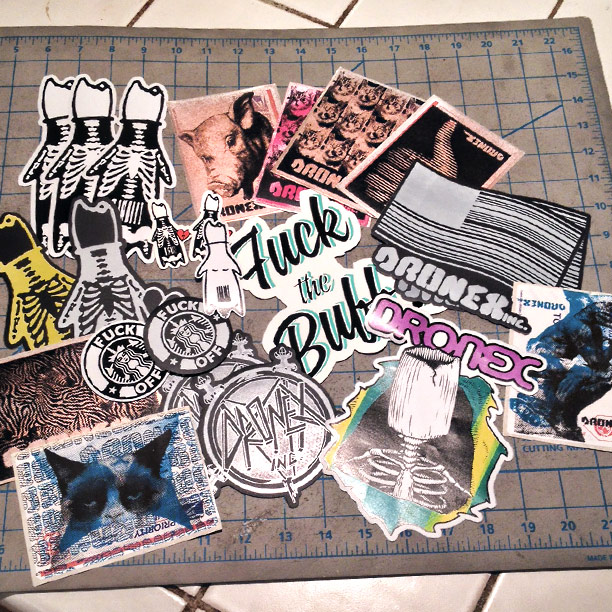 ---
Thanks guys, Keep it up! For more info on Dronex, check their website. Follow Dronex on Instagram. And load up on Dronex Stickers! Remember to leave a comment.