On a regular basis we'll ask a new sticker artist a series of 10 questions. To keep things simple and to engage in a deeply philosophical, long term case study of the scientifically complicated "Sticker Artist's mind," we've decided to leave the questions the same every week.'
---
His name is Citizen Panic and he lives in a quaint little town just outside the city of Brussels, Belgium where by day he makes graphics for a European chain of high profile Super Markets and where by night, he draws nocturnal, LSD-laiden flying rodents and lidless skulls, writhing zombies, and vampires. It's there, from the tranquility of his home studio, that he creates his fantastic pen and ink illustrations and iconic sticker designs. We love his work, so we asked him 10 questions…
Note: We are giving away some of Citizen Panic's awesome new Stickers & T shirts. Leave a comment, Share this post to enter.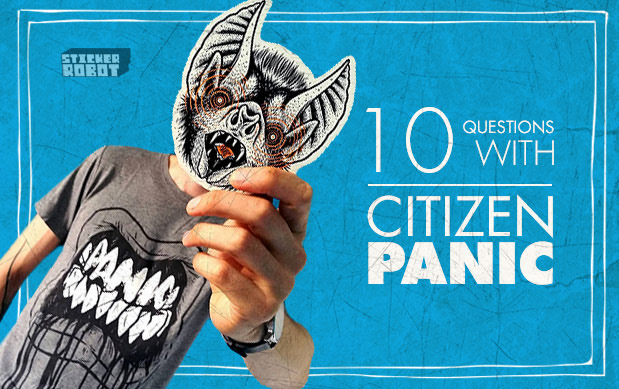 what makes a good sticker design?
Most likely it will have to compete with a lot of other stickers around it so I think it should be bold and striking. People tend to like stickers without taking them to seriously so the subject matter can be completely absurd. You shouldn't hold back when designing a sticker.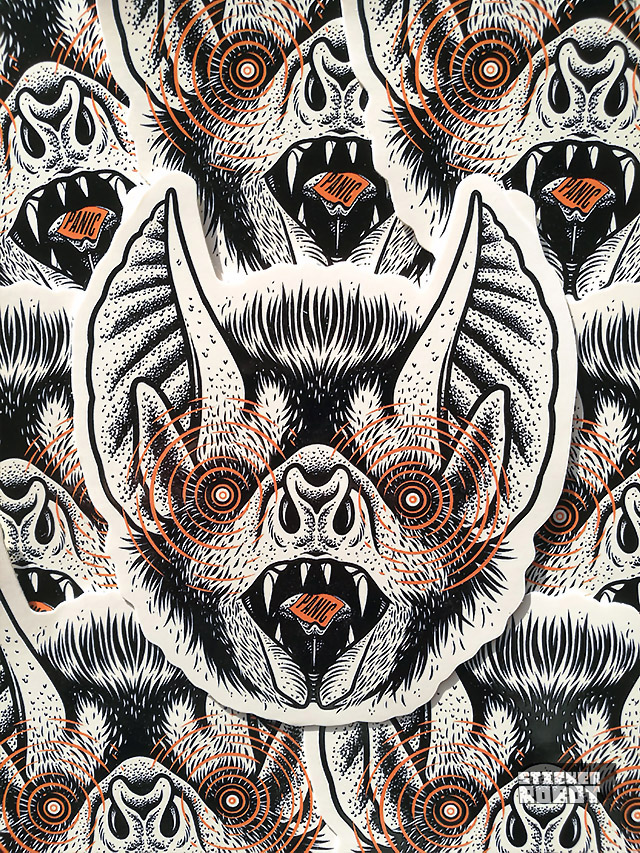 what do you do with stickers anyways ?
For as long as I can remember I have been using them to customize stuff. It doesn't take long for most things I buy until I start seeing where a sticker should go and I'm stopped by a gentle shake of my girlfriend's head who does not share my love for the sticky vinyl. She let's me have my way with the fridge though.
But I also hord them in a shoebox because I find it hard to let them go if I don't own multiple. Like this Dog Eat Dog sticker that came with one of the first CD's I bought 23 years ago. I have been really wanting to use it and held it against countless possible spots but never had the nerve to remove the backing because I know I would be gutted when the thing it's on broke and needed to be thrown out.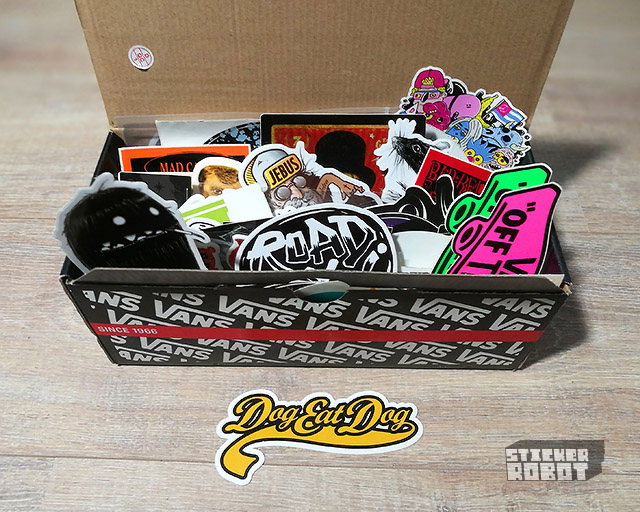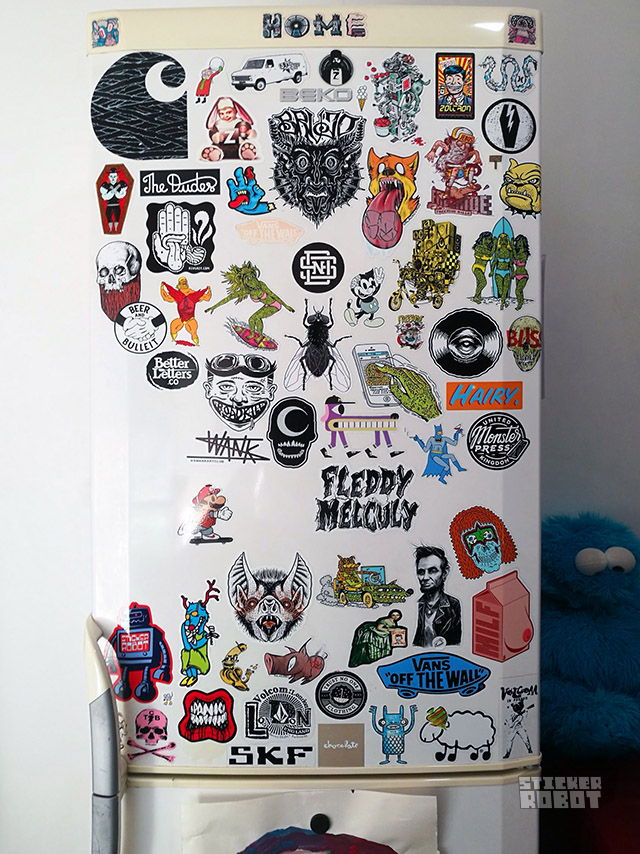 if you could hand one of your stickers to any one person, who would it be ?
I would say my son, he has already caught the sticker bug and I love to impress him with something I made, but I tried and he preferred the one of Mario riding a skateboard by Hedboy.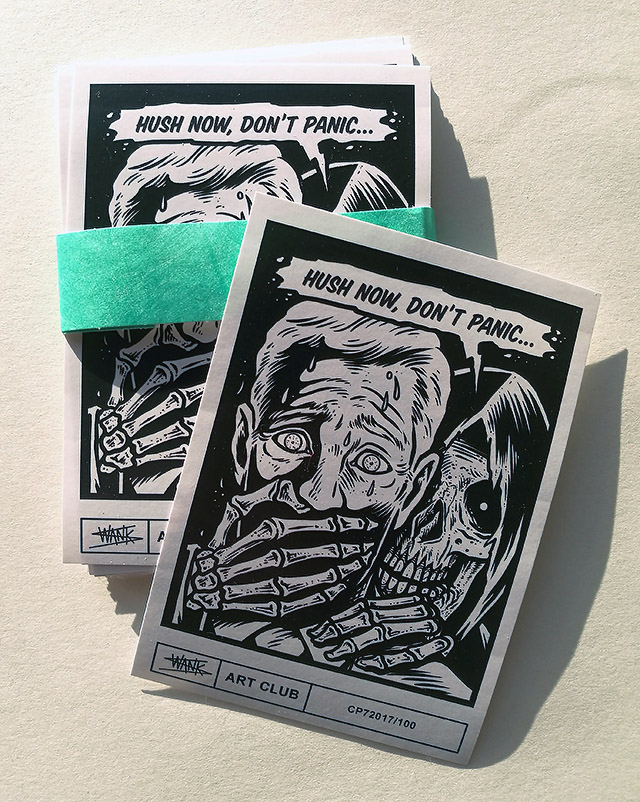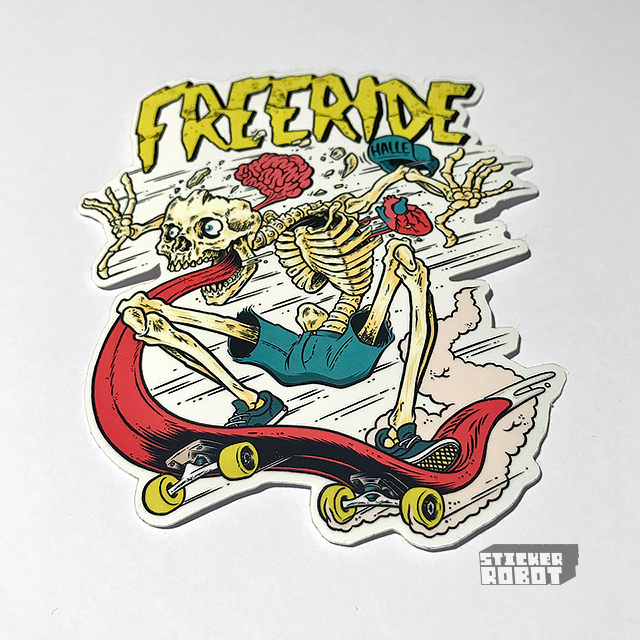 silkscreen or digital ?
Silkscreen. You guys have ruined me for digital printers. I am a big fan of crafts in general and I love the way It ads to the art where digital can only try to reproduce it as good as possible.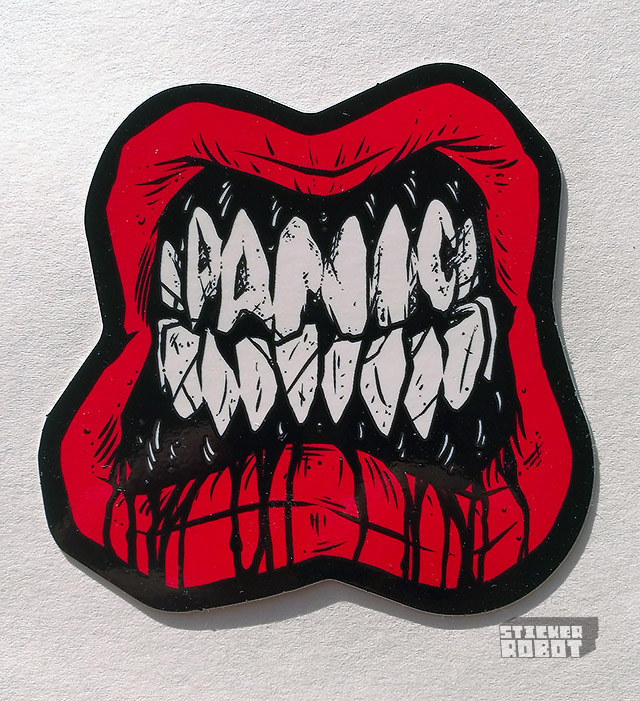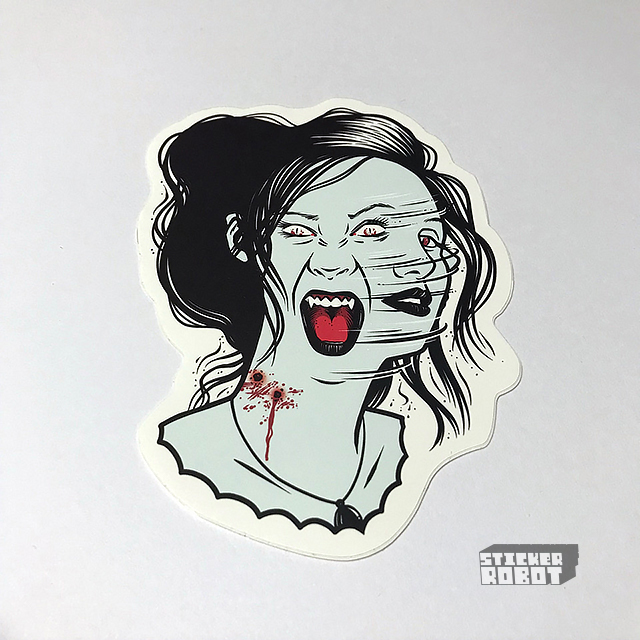 streaming or vinyl ?
I buy vinyl for the art and design but when it comes to listening to music I stream a lot. I'm not much of an audiofile, as long as it sounds good, and I absolutely love how easy it became to discover new bands and the fact that I can listen to anything, anywhere as long as I have my phone.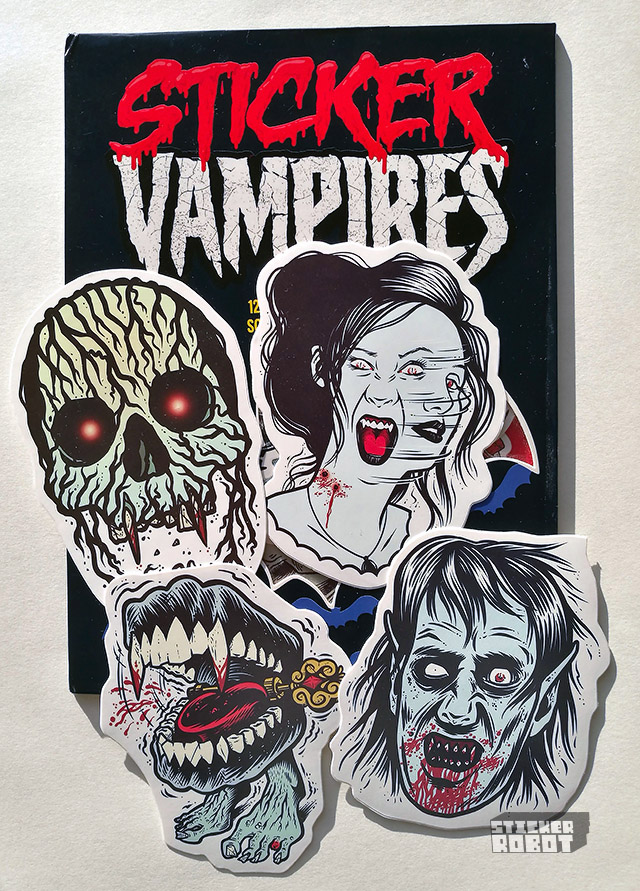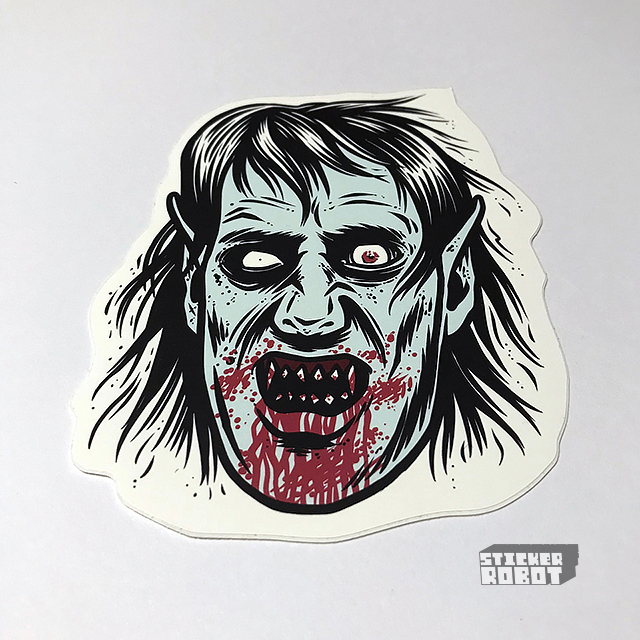 what is the last book you read ?
The last novel I read was probably 'Rant' by Chuck Pahlaniuk for the second time but the last book was House Industries' 'The process is the Inspiration' which is awesome and constantly made me want to stop reading and go create something. (editor's note: now that's a testimonial.)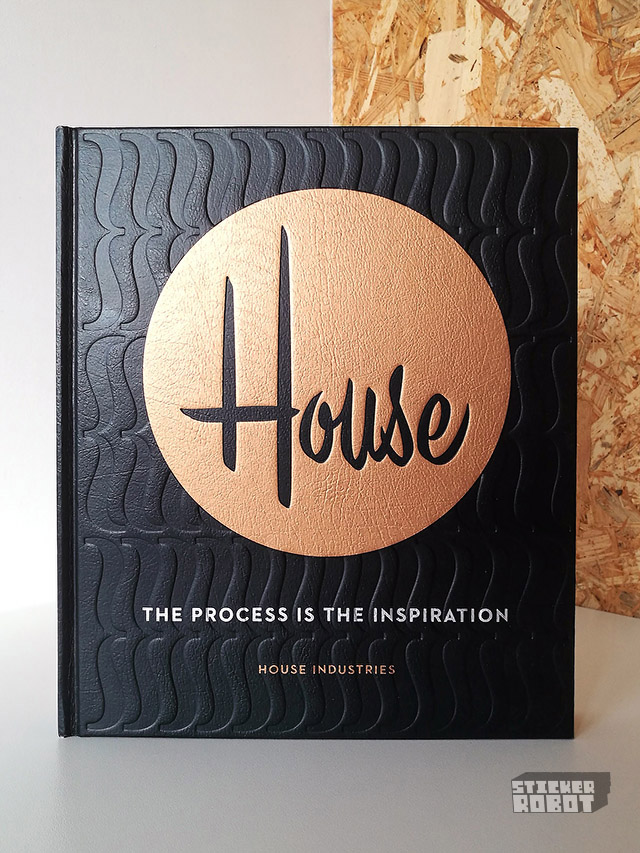 tell me 3 artists you like
These are the first 3 that came to mind:
Charles Burns who's work I discovered around the time I started practising inking with a brush and was exactly what I was trying to achieve. Which was a blessing and a curse because most things I drew now felt to close for comfort to his style.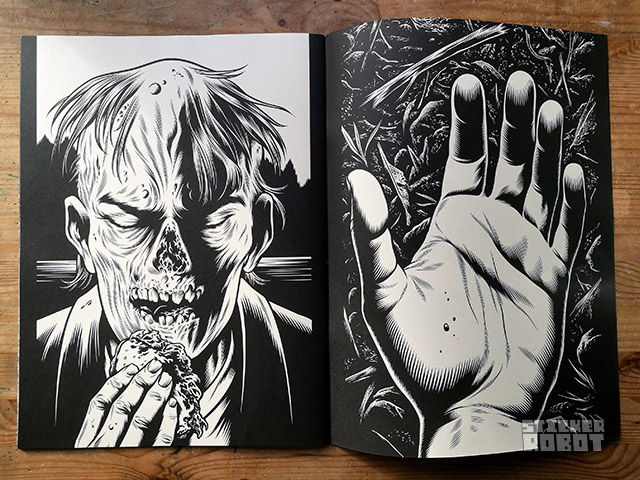 Rinus Van de Velde, a Belgian artist who makes larger than life charcoal drawings which tell fictional stories. Instead of sketching them out first he builds decors he then poses in for reference photos.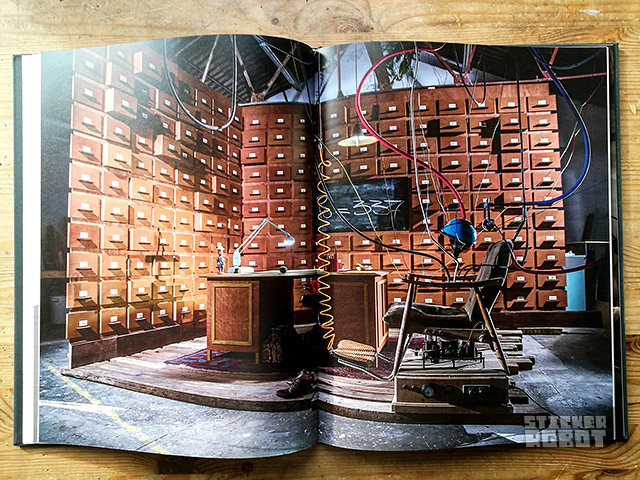 Ryan Heshka is an artist I discovered recently who makes beautiful illustrations with acrylic and oil paint inspired by 1950's pulp fiction, science fiction and comics.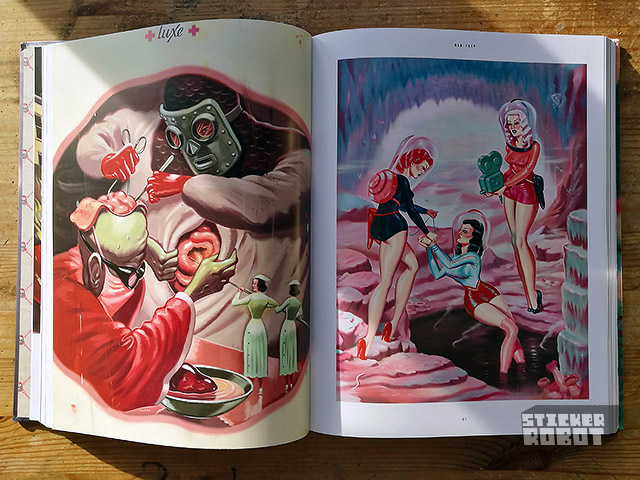 tell me 3 websites you like
rijksmuseum.nl is the website of a Dutch museum that digitalised their entire catalogue. You can look at or even download thousands of incredible paintings and drawings made ages ago in high resolution.
thenounproject.com is a place where you can get over a million curated icons for every subject you can imagine. I mostly use it when i'm struggling to think of imagery to best get an idea across.
redbull.tv where I mostly watch mountain biking videos
what would you like 1000 of ?
Cubic meters. We live quite small and I've been dreaming of some sort of atelier/studio.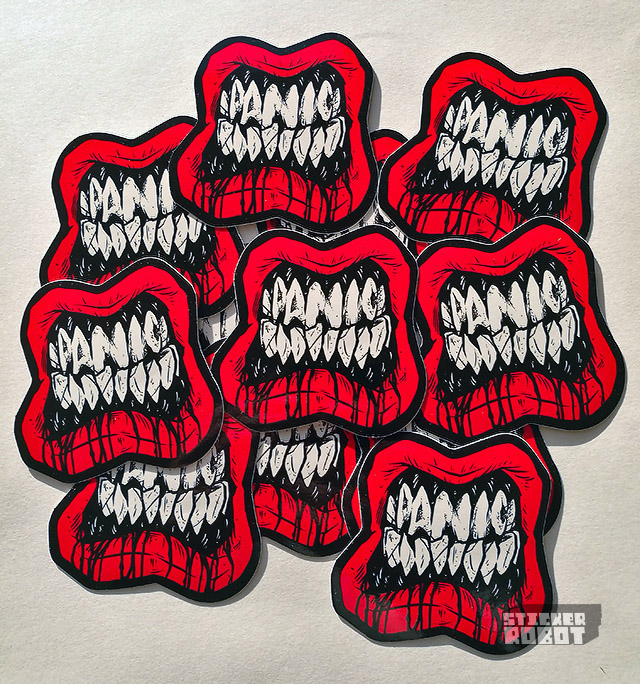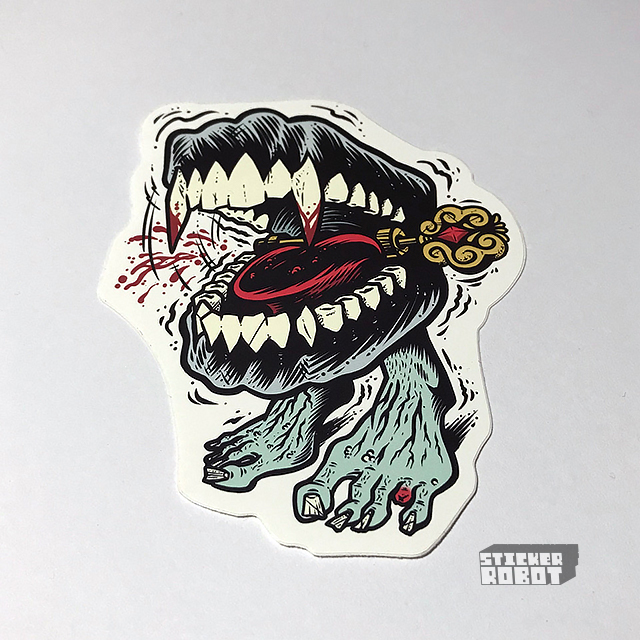 Take a look at some of Citizen Panic's drawings and designs
what are you working on now / what's next for you ?
I have a steady job 4 days a week and do the fun stuff on my days off for now. I've been working on some commissioned jobs the last couple of months of witch I'm finishing off the last details as we speak and I'm eager to get back to some of my own ideas that have been piling up.
I took a 4 day Sign painting course by Mike Meyer recently which I really enjoyed so I'm hoping to incorporate some of that into my work as well. And there's a lot of stuff I've been meaning to try out or do more like oil painting, print making, some larger scale illustrations, murals… I've never been great at focusing on just one thing.
So what's next for me is making a bit more personal work, whatever it may be, and just having fun with it.
Thanks for the interview CP. Keep up the excellent work. And you got the right idea.. Make art and have fun. Right on! Now let's give away some gear.
OK, Who wants some Free Citizen Panic Shirts and Stickers?
Citizen Panic was generous enough to provide 3 gift packs that we'll be giving away to 3 lucky people. Here's how you can enter to win… It's simple.
1. Share this post
2. Leave a comment
We'll then use a random number generator to pick 3 random comments. Then all you gotta do is camp out at your mailbox and await eternal fashion and adhesive glory…

Visit Citizen Panic on Facebook and Instagram and at CitizenPanic.com
And Remember.. Share this post and Leave a comment Below. Artists love the support hearing your feedback!