On a regular basis we'll ask a new sticker artist a series of 10 questions. To keep things simple and to engage in a deeply philosophical, long term case study of the scientifically complicated "Sticker Artist's mind," we've decided to leave the questions the same every week.
Oh… and this time, we're giving away a Fudge Factory Adhesive Kit to a random commenter to this thread… So leave a comment, yo.
This week, we had a virtual sit down with one of our favorite underground illustrators, Travis Millard. Travis is, first and foremost, an undeniably skilled, self taught, highly prolific, untamed and original drawer of all things rad. Countless hours of pen to paper and relentless doodlings have slowly cultivated a raw and free-spirited drawing style that is unmistakably and undeniably his very own. Millard's constant creative flow and casual, yet hard working approach to simply doing what he has always done, has established himself as a highly accomplished jack of all trades, whose creative endeavors include painting, sculpting, writing, comic-making, designing, publishing, printing, skating, eating, tweeting and purveying high quality knock knock jokes… In no particular order.
Oh and did we mention that Travis is sort of a crazed sticker fanatic ? (Ok, we may have had a slight hand in the voluntary printing tens of thousands of Millard stickers, but sometimes you gotta push a baby bird out of the nest…)
OK, without further adieu (yes, that's French for "adieu") here's 10 questions with Travis Millard.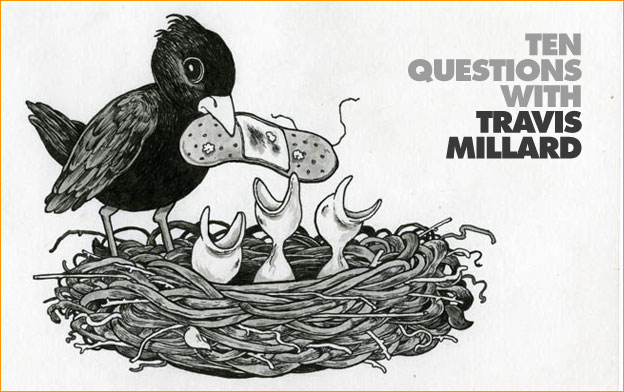 1. what makes a good sticker design?
I'm still trying to figure that one out.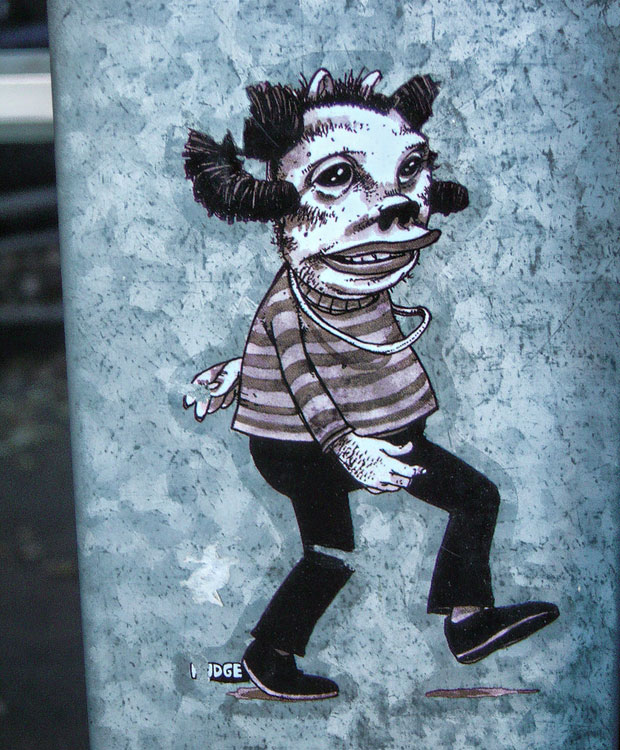 2. what do you do with stickers anyways ?
Stickers are very versatile. I employ them in a number of ways… patching holes, lifting crumbs, greeting strangers, etc.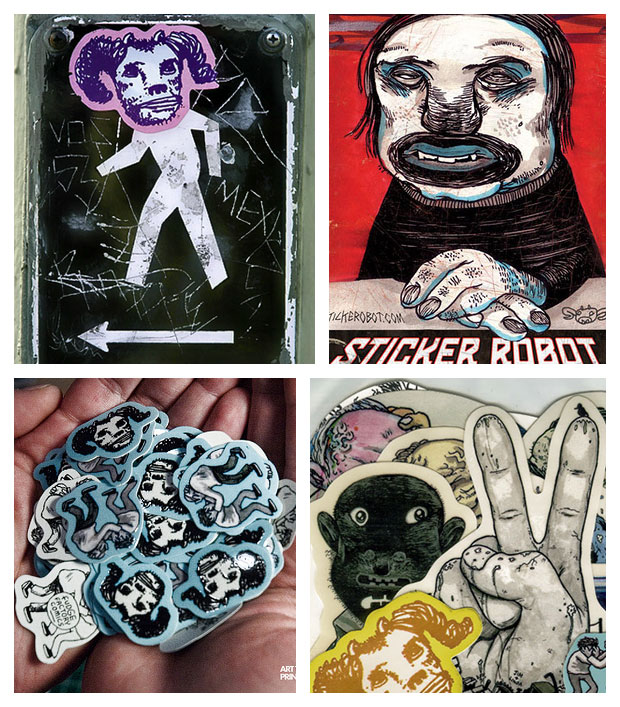 3. if you could hand one of your stickers to any one person, who would it be ?
Whoever wants one.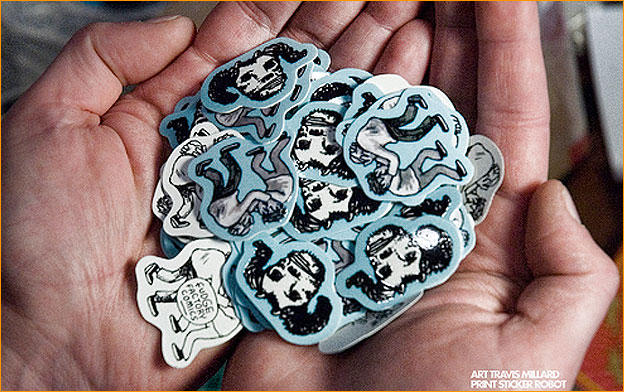 4. silkscreen or digital ?
Silkscreen has more soul, but i enjoy them both for different reasons.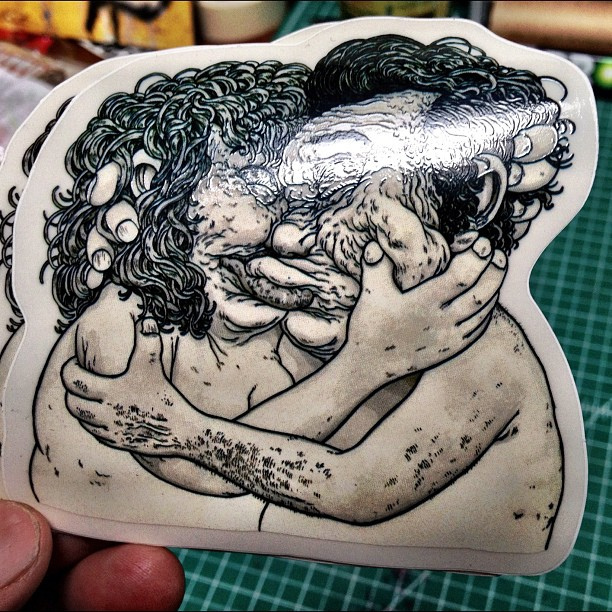 5. mp3 or cd ?
What's a "cd"?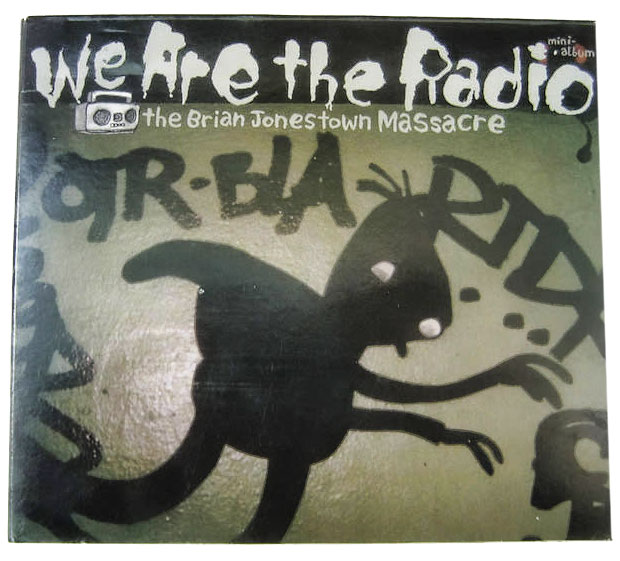 6. what is the last book you read ?
"Spaceballs, The Book", but only got through a couple pages.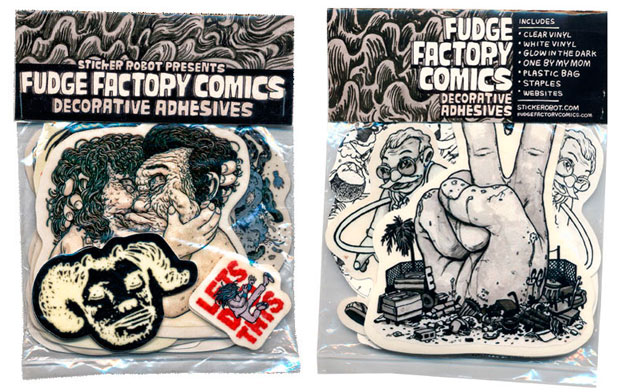 7. tell me 3 artists you like
8. tell me 3 websites you like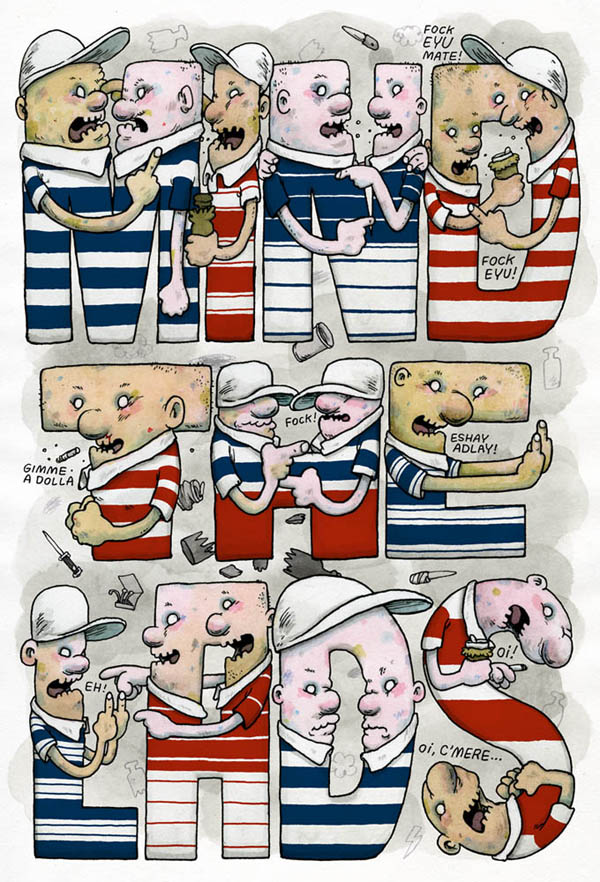 9. what would you like 1000 of ?
i would like 1000 Sticker Robot coupons.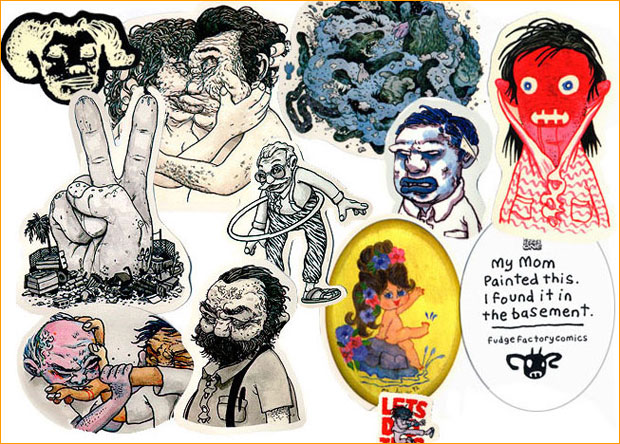 10. what are you working on now / what's next for you ?
I have a show with Michael Sieben at Escapist in KC, MO opening October 5th.
I also recently did the art for the new Dinosaur Jr. album, "I Bet on Sky", releasing September 18.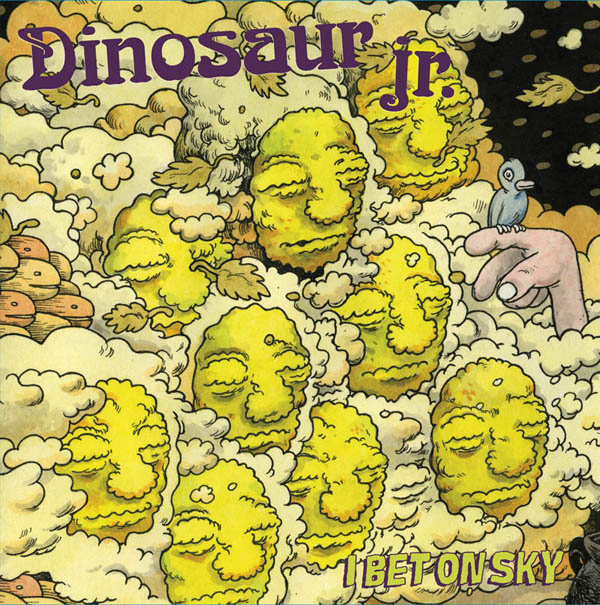 Here's a completely random sampling of drawings from the deep archives of Fudge Factory Comics…
To see more artwork, check his site and by all means pick up some posters and sticker packs while you're there..