There's never been a question of whether or not Skate Artist, Jimbo Phillips knows how to make rad art. (Spoiler alert for the uninitiated: He absolutely DOES!)
His iconic art style has stood out from the crowd in every industry he's entered into. With that in mind, it should come as no surprise that he has now managed to introduce his work to a new untapped industry…. with the help of his amazing wife and the power of silkscreen stickers!
We are proud to present to you THE. GREATEST. MAILBOX. EVER!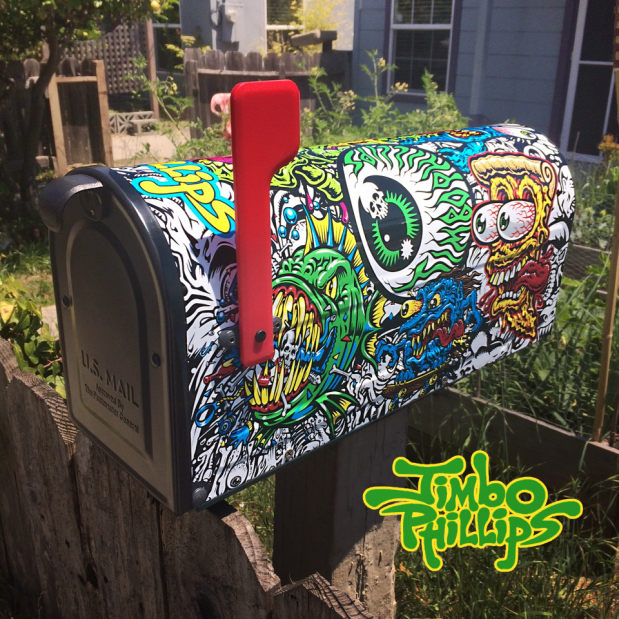 Read More