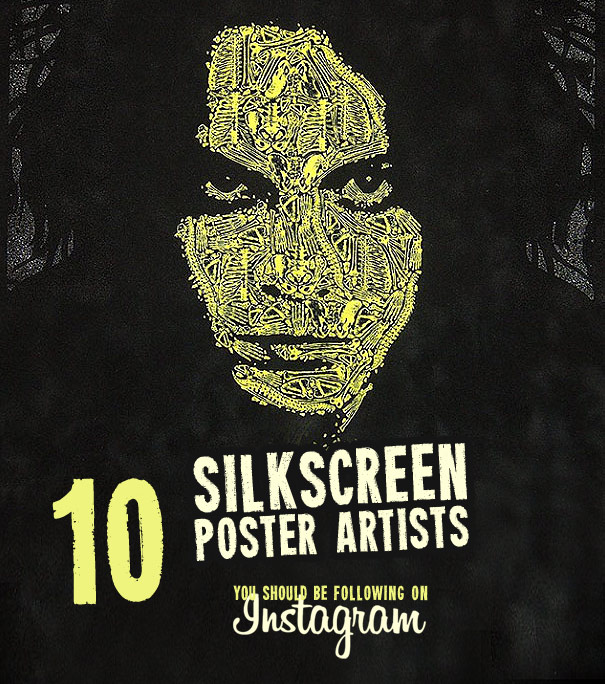 Here at Sticker Robot, we love the art of silkscreen. We love it so much that we built a business around it. Yep, Printing silkscreen stickers.
Silkscreen printing is an ancient technique, started in China thousands of years ago and we employ it everyday. The print medium takes lots of time and effort, but there's no denying the extreme level of quality when you hold a silkscreen print (or sticker) in your hands… The thick ink, the textural feel of the material, even the smell of the print itself.
Like a fine wine or a custom cobbled pair of dancing shoes, once you've experienced it, it's hard to go back to drinking ripple from a box and wearing crocs to the ballroom.
A while ago, we posted a feature on 10 Sticker Artists To Follow on Instagram. It was highly adhesive. Sometime thereafter, we made another blog post called, 10 Visual Artists You Should Be Following on Instagram which shared links to some great working artists.
This time, because of our affinity for the craft, we're putting together a list (in no particular order) of 10 Silkscreen Poster Artists You Should Be Following on Instagram.