Are you the kind of person who always loses the remote control ?
Maybe you get off the couch, head to the fridge to grab a beer and some pickled cabbage pretzels and leave your remote control in the vegetable drawer – then over the next 3 days, you tear the house apart searching incessantly for it ?
In my case, it's the car keys. I've lost my keys so many times, I tried to install a clapper on the keyring – but the awkward size proved to be a bit uncomfortable in my pants pocket.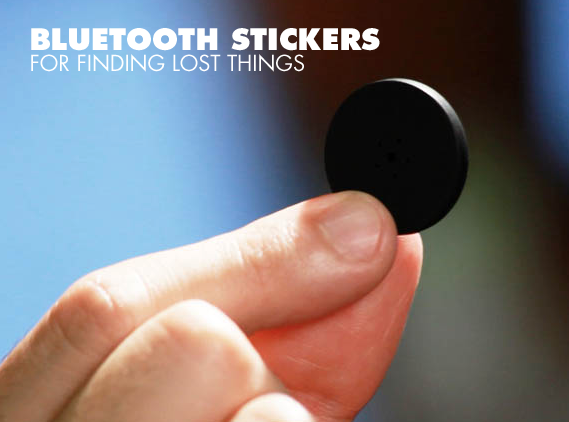 Well, essentially the same thing kept happening to a Florida based electronics designer…. And he finally  decided to do something about it.
Known as Stick-N-Find, the black, adhesive backed button-like devices send out Bluetooth low-energy signals that can be tracked like radar blips on a smart phone screen. Simple right ? Well, it is in theory at least.
You simply take the bluetooth sticker button, adhere it to your car keys, remote control, ipod, wallet, prom shoes, cat's collar or anything you typically misplace. And when it's lost, you fire up your smartphone and start the interactive game of Marco Polo.
The closer you get the the sticker, the stronger the signal shows. It's like a maxwell smart interface, a blipping radar screen on your iphone – and it's range is about 100 feet.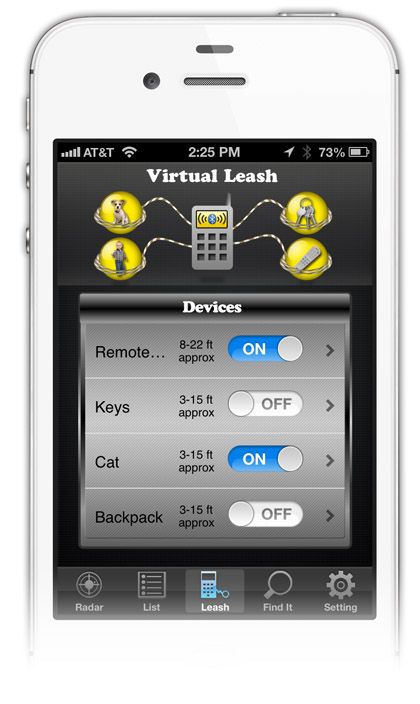 Batteries will last about a year for the devices, which will come in packs of two, three, four or six buttons that will cost between $50 and $100.
The custom made Stick-N-Find Stickers have reached their funding goal on Indiegogo (to say the least).  I pre ordered a bunch for the Sticker Robot crew, but not for their car keys.. I figured I'd stick one to each employee and make sure no ones is sleeping in the broom closet while they were supposed to be Sticker Printing.
You can still get in on the first run for $35 (2 stickers).  Products ship March 2013. Check it out here
Feel free to Share this Blog Post with your friends if you know anyone who might benefit from a Magical Sticker that Finds your Car Keys. And tell us… At this price, would YOU buy one?