We set up a "Sticker Community" on Google.. And we called it "Stickers." 
To celebrate the launch, we're giving away THREE Sticker Packs from Obey Giant, Zoltron and Sticker Robot !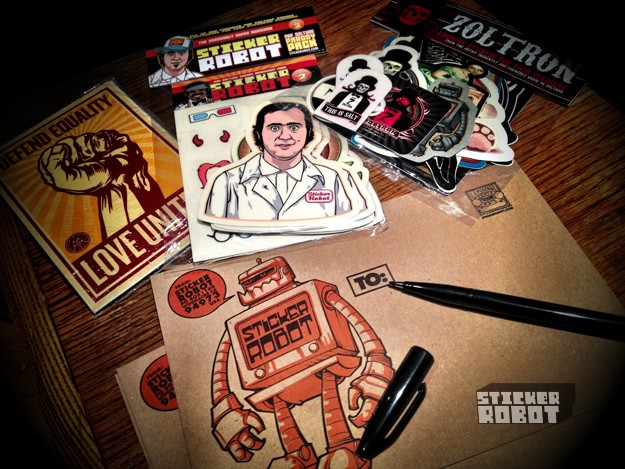 All you gotta do is follow this link to the New Sticker Community and Leave a Comment in the thread. Once we get some momentum on this sucka, we'll pick 3 winners and send each person one of the sticker packs.
And while you're there, feel free to start some of your own sticker related discussions, set up some trades and POST some of your own sticker images in the community forum…
That's why we set it up. -SR