It should come as no surprise by now that we are huge fans of Jose Pulido and his calavera series of pop culture characters. And we must confess that we are also huge fans of how he's using kickstarter for good instead of evil!
I mean, at this point we should really just hand him the keys to the blog and let him post these himself. But, as professional sticker blogmen*, we really can't do that because all of our passwords are saved in our browsers and we can't really remember them, soooo…
You Need a Day of the Dead Jack Calavera Sticker, Don't you?
This time Jose has crafted a beloved holiday favorite in Day of the Dead Jack Calavera.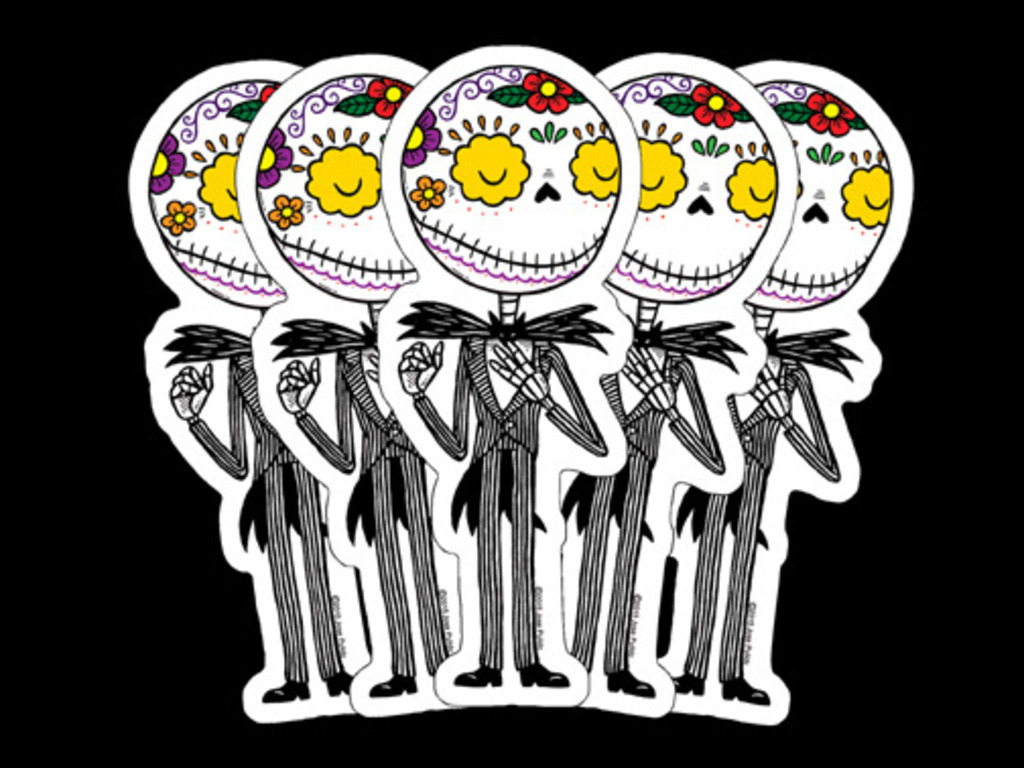 With 7 successfully funded Sticker Campaigns under his belt, following his most recent Homer Calavera kickstarter, Jose is now bringing us the patron saint of Halloween in all of his charming calavera beauty. Jose is also offering up some ridiculously rad prints and t-shirts to reward higher level support as well!
So head over to the Jose's kickstarter and support this talented sticker artist.
And after that, read our interview with Jose and check out our past Dia De Los Stickers sticker packs. Series 1 and 2 are sold out, but we are working on a third installment soon, so stay tuned.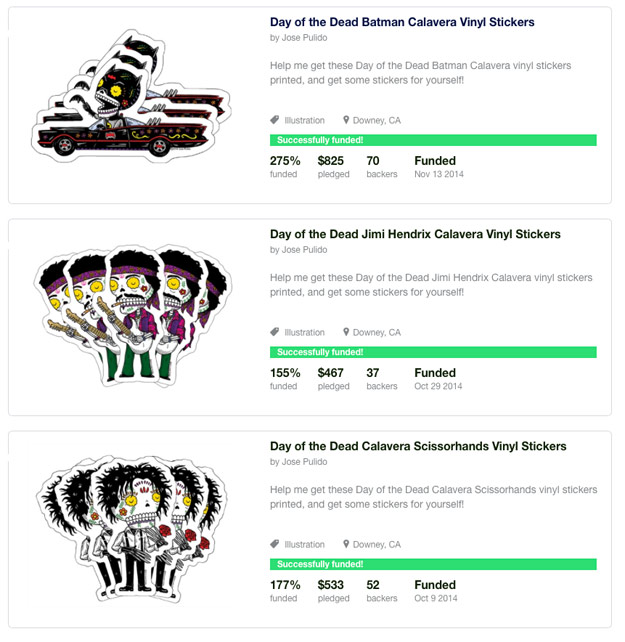 *Stickerobot.com does not employ professional blogsmen and if they did, this guy would not be in the running.