Jennifer Lewis is a wonderful illustrator and has been a great customer over the years.
She is currently Campaigning via Kickstarter to raise funds to recreate her acrylic painting entitled, "Robot" as limited edition, signed and numbered prints… And she's rewarding pledgers with custom stickers that we are printing!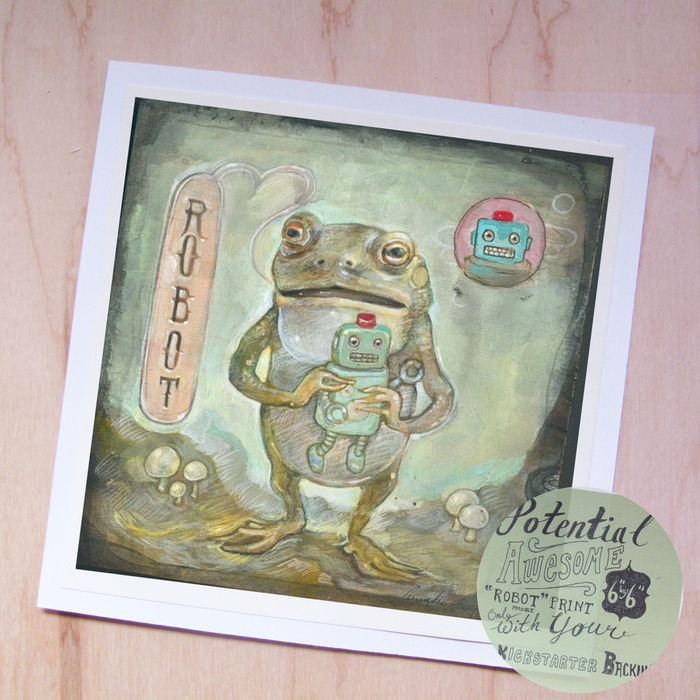 An Awesome Robot Print.
You can pledge as little as $2 and as much as $500, both of which will get you goodies ranging from printable artwork to sticker packs, signed and numbered prints and original artwork! We like to support our customer's projects and we like to support artists. Jennifer is a customer and an artist, so we're pledging.. And here's a link to Jennifer's Campaign if you want to contribute :)
$5 will get you an Very Cool Sticker pack.