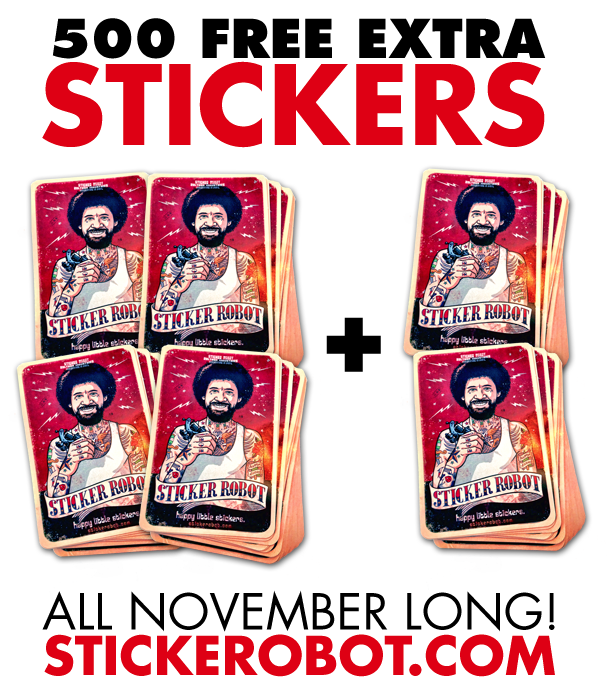 Ok, this is kind of a big deal. For every 1000 stickers you order, you get 500 more… For Free. All November long.
Yep. All November long, we're adding extra stickers to every order of 1000 and up. Check out our free sticker offer here.
Simply order your stickers as you normally would and we will add 500 extra stickers to every order of 1,000. Order 1,000 stickers and receive 1,500. Order 5,000 stickers and receive 7,500. That's 50% more stickers, every time you order. For Free.
Offer is good for White Vinyl orders of 1,000 and up. No coupon code necessary, bonus stickers will automatically be added to your order.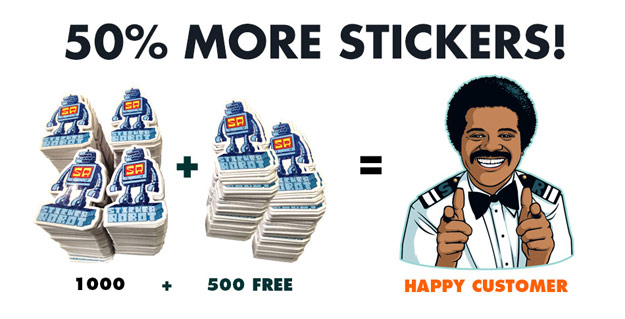 So make like an inebriated Isaac from the Love Boat and load up your wet bar with enough awesome, custom printed, Sticker Robot stickers to make you a fully certified, highly adhesive, 100% Happy Camper™.  Don't wait too long, this promo will end before you know it. Get designing now and click here to get all the free sticker deal details and info you need to avail of this November only promo!