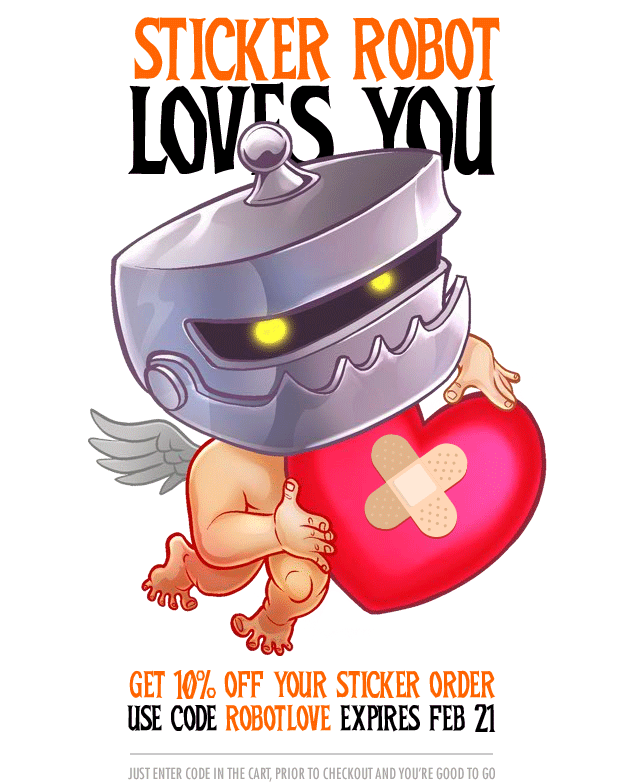 Hello Lovers.
It's Valentines Day…
You know what that means?
Get 10% off Your Stickers
And do some Sticky Things.
Yep! Get 10% Off your Custom Sticker Order Until Midnight February 21st! Offer Expired, Thanks!
Just Order your Stickers and Add Coupon Code ROBOTLOVE in the cart, prior to checkout.
And Remember Lover… Make sure to share this Beloved Sticker offer with all of your Lovers. We do love sharing Love with all Lover's Lovers. Ok, Lover?