As you all may know, Sticker Robot Stickers are, quite literally, the highest quality stickers on the planet. So it shouldn't come as a surprise to know that we take our sticker quality very seriously and always strive for self-imposed sticker printing excellence.
Periodically, we even enlist the help of third parties to make sure that we're not blinded by our own sticker pride.
This year, we'd like to get the help of some of our customers & fans. We're putting the call out to our blogger and vlogger friends, throughout the planet, to help us keep our sticker quality amazing.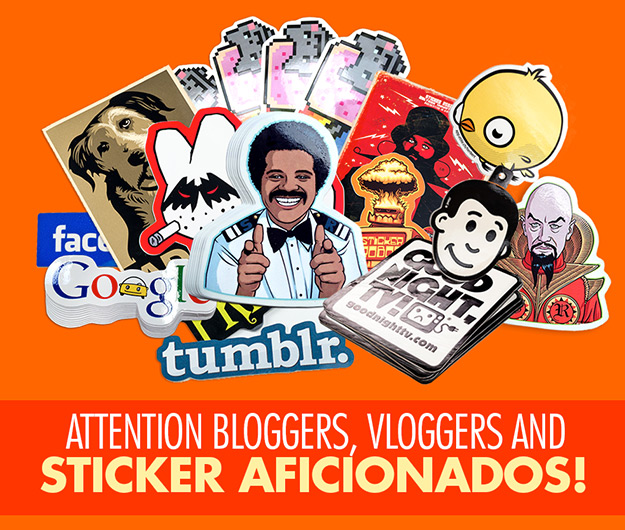 If you are interested in receiving a free sticker pack in exchange for providing feedback on the quality of our stickers in the form of a review or an interview on your blog/channel, please get in touch with our resident robot QA Dave.
Please send an email with your name, your blog or channel website address to [email protected] and Dave will pick a set of submissions that accurately represent our legion to send out a worthy sample sticker pack for you to enjoy, stick and marvel at the glory of our world famous silkscreen stickers.
What's more, the chosen ones will of course get to keep their stickers (as long as you send us some photos of the stickers in action) and as a special thanks, we'll give you a 15% off voucher for a future order with us.
How's that for quality?