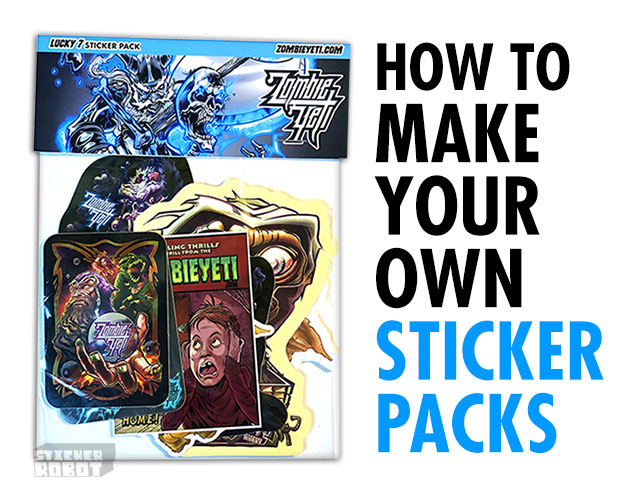 Hi. I'm Zombie Yeti, a freelance illustrator (with a heart of gold.) Recently I was asked to attend a gaming convention on very short notice. I needed to shill some wares and sling some merch, so I decided to make some quick and easy Sticker Packs. Here's my simple home-made sticker pack formula.
(Editor's Note: We're giving away some of Zombie Yeti's Sticker Packs. Like and Comment below to be entered for random drawing!)
You may know me from my questionable Rock Art & Pinball Art… Or from my old Sticker-Related Interview. Or, you may NOT know me and that's even better! Why!? Because now you can use google and form an opinion and/or judge me like a good internet user should!
In short, I'm a freelance Illustrator and as a freelancer, I try to make money so that I may continue to be a freelancer.
With this in mind, recently I was asked to attend a gaming convention in Milwaukee on very short notice. As a freelance artist that rarely goes to conventions or anywhere there are crowds, I was reluctant at first. However, after a day of reflection (working) and a wonderful message from my Accountant (ie the tax man cometh), I decided to take the opportunity to shill my wares in an attempt to make some money to continue being a freelancer.
"But what will I sell!?" – I thought to myself while silently making air quotes. Then it hit me – as a proud member of the Sticker Robot family, I happened to have a fair amount of my random stickers with my art on them laying around from past and present projects.
My first thought was 'Kids love Sticker Packs!' and my second thought was 'How I do make Sticker Packs quickly!?'.
Turns out, it's pretty easy to do yourself and if you're ever in a pinch, or better yet… if you PLAN to create thematic sticker packs, hopefully this post can help you easily create your own sticker packs
Sticker Pack Ingredients
4″ x 6″ Polybags
Decent Card Stock Printer Paper
A Stapler
PDF Header Placard Template 1.0
Step 1. Print some Stickers and Gather them up.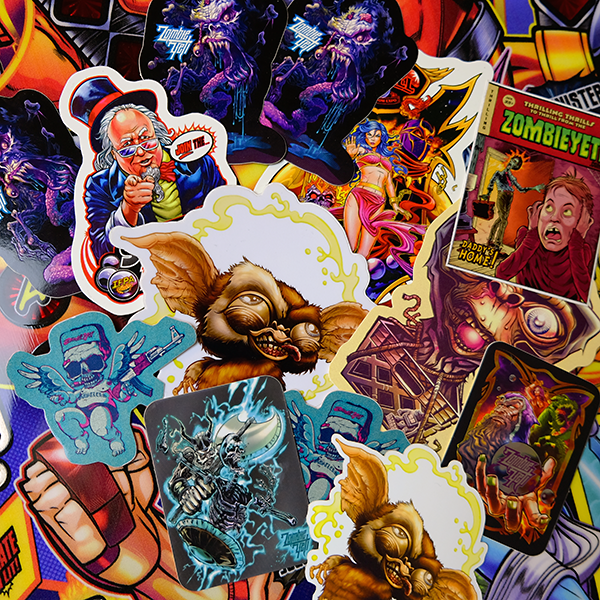 Step 2. Get some Cellophane sleeves/bags from your local craft store or Amazonion retailer (linked above.) Place your desired amount and variation of stickers in each bag.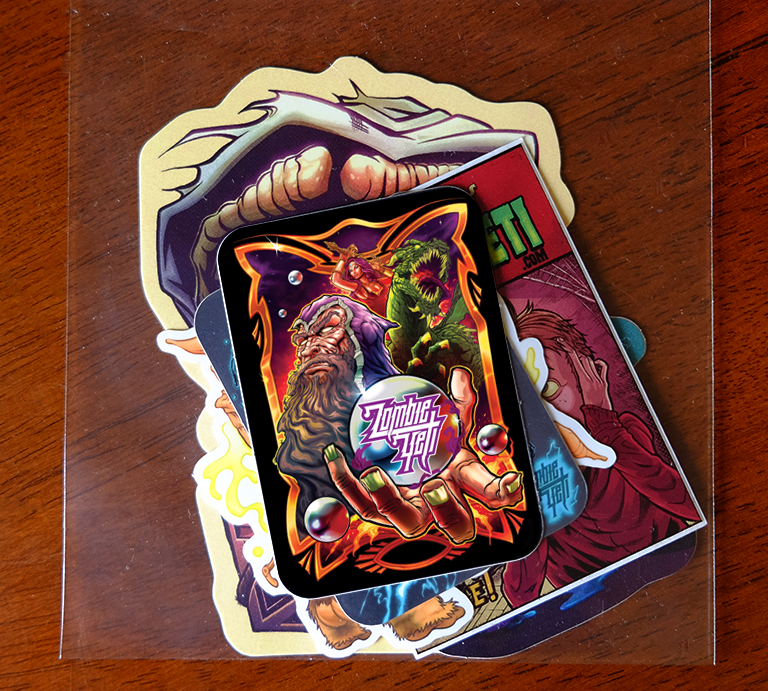 Step 3. Download our free PDF template to create a printable and foldable placard to place on the cellophane sticker containers from step 2. Then print and cut out the placard(s) and fold them over the cellophane.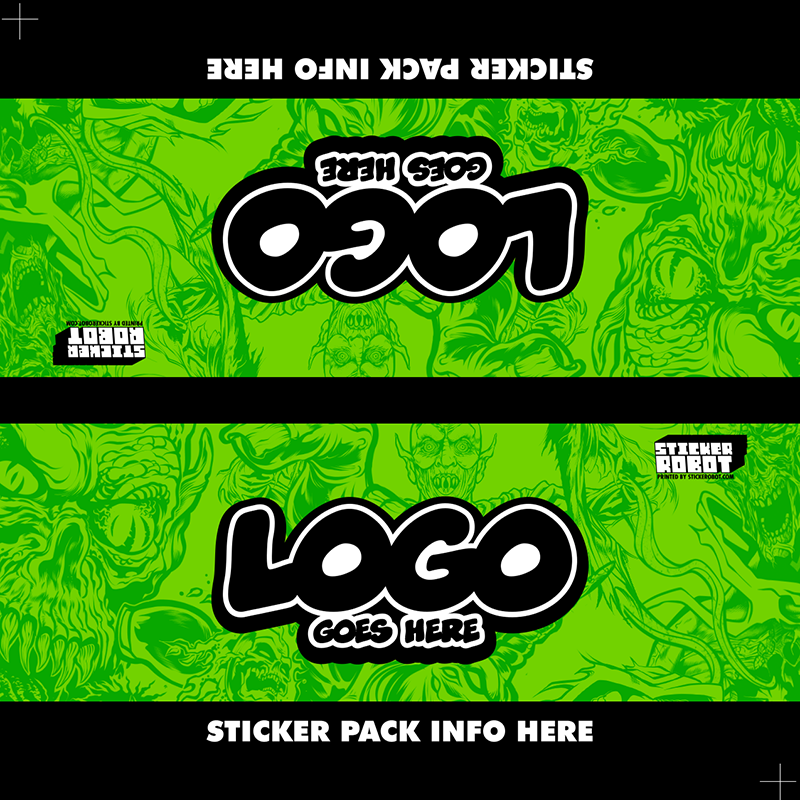 Step 4. Staple the placard on the bags!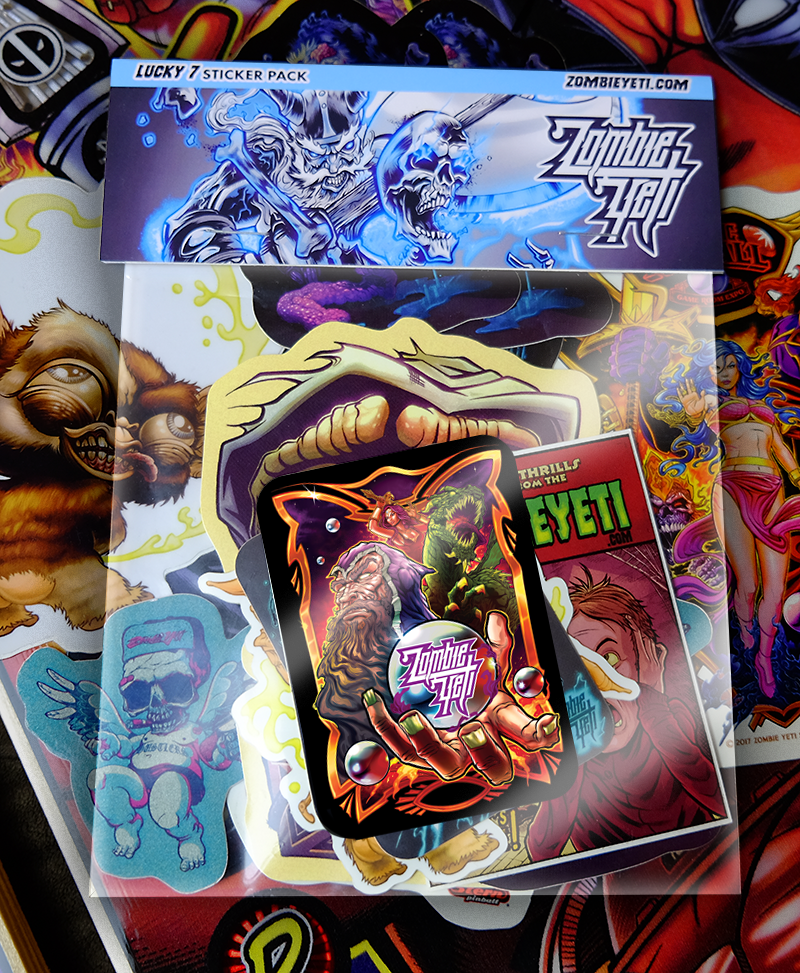 Seriously, that was way too easy. And guess what? People loved the sticker packs and I can now retire*!
If you like this template, like this post & feel free to leave comments and ideas for what you'd like more templates to make your life easier. Heck, go check out our current sticker templates now & plan your next sticker pack today!
And remember we can build your sticker packs for you too! But this is a great DYI method of making your own, quickly and cheaply!
*Note:Zombie Yeti will never be able to retire. He is a freelance artist, after all.
---
Now for the fun part. The Great Sticker Pack Giveaway…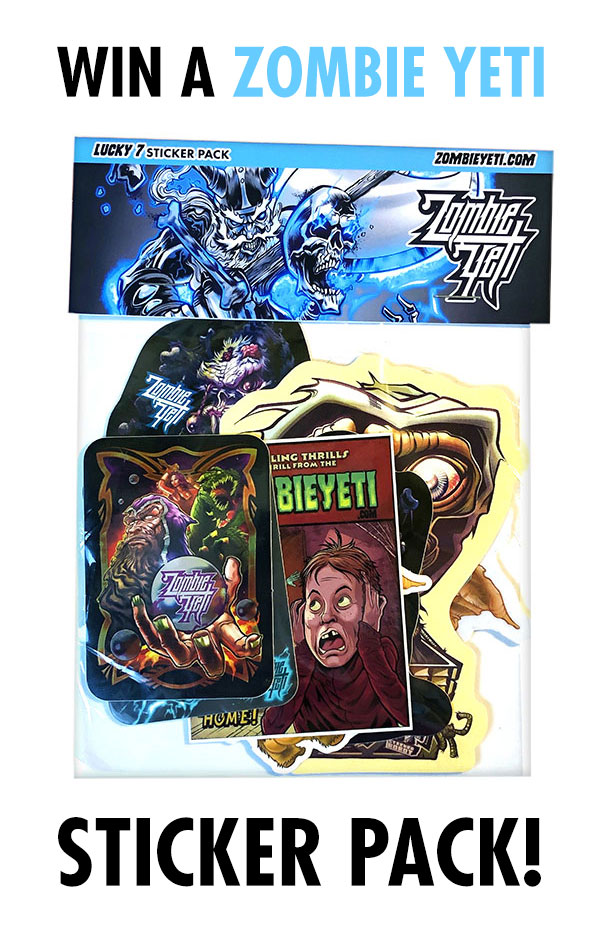 We're giving away a couple of Zombie Yeti's Sticker packs! All you gotta do to enter is: Like this post and Leave a comment. We'll pick a couple of (un)Lucky Winners and send them each a Sticker Pack. Simple right? Go!