On a regular basis we'll ask a new sticker artist a series of 10 questions. To keep things simple and to engage in a deeply philosophical, long term case study of the scientifically complicated "Sticker Artist's mind," we've decided to leave the questions the same every week.
Billi Kid is a sticker aficionado. His massive sticker combos, where he compiles thousands of stickers by trading with other adhesive artists around the world, and then collaging large scale works, are a sight to behold.
Over the years, those very sticker trades and combos (and lots of hard work) have paved the way to Billi's art work gracing pages in books and magazines (including time magazine,) curating art shows and creative collaborations, creative licensing partnerships with the NBA® and corporate commissions from kingpin sugar-peddlers, Sprite™ as well as intimate sticker-related creative projects work local high schools and younger generations. Billi is on a mission. And Stickers are a big part of it..
Today we asked Billi Kid 10 Questions…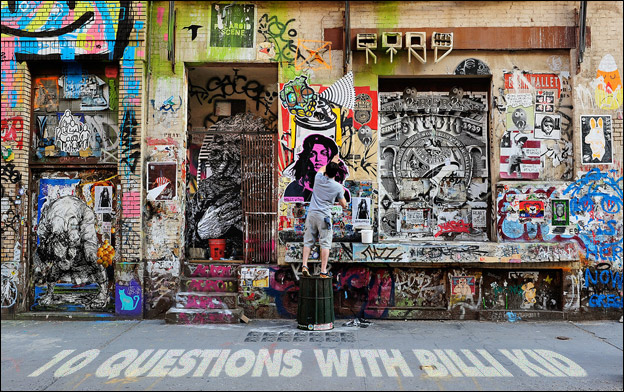 1. what makes a good sticker design?
Lots of flava with some added chutzpah!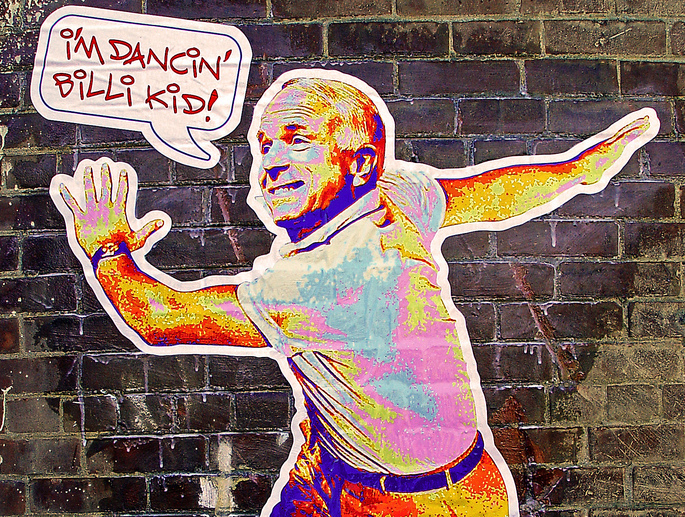 2. what do you do with stickers anyways ?
I trade them with other sticker enthusiasts from around the world. I also sometimes use them as a foundation for my fine art work.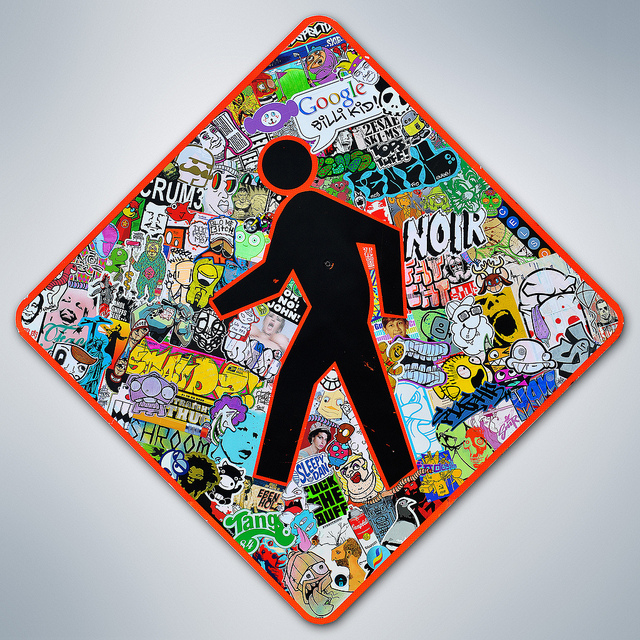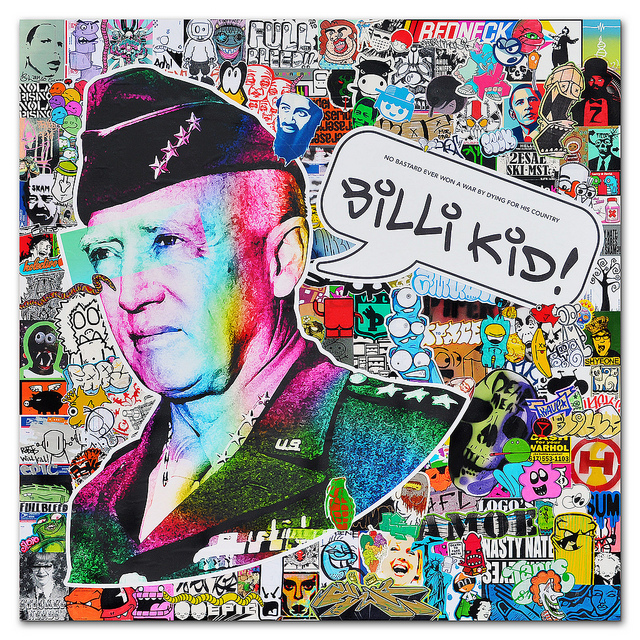 3. if you could hand one of your stickers to any one person, who would it be ?
I would love to slap one of my stickers on Adriana Lima's bear naked ass!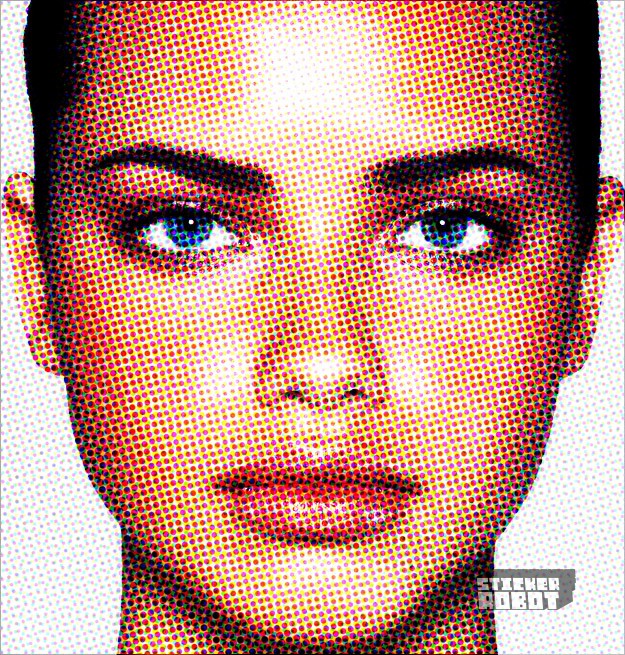 Do you even have to ask?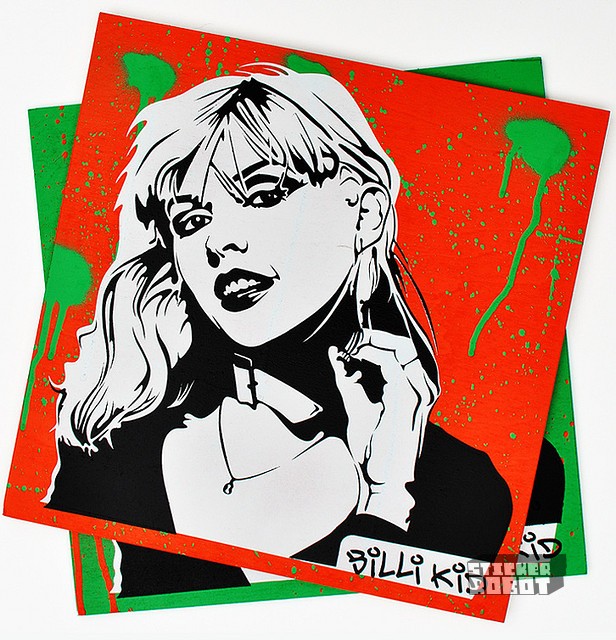 5. mp3 or cd ?
CD All the way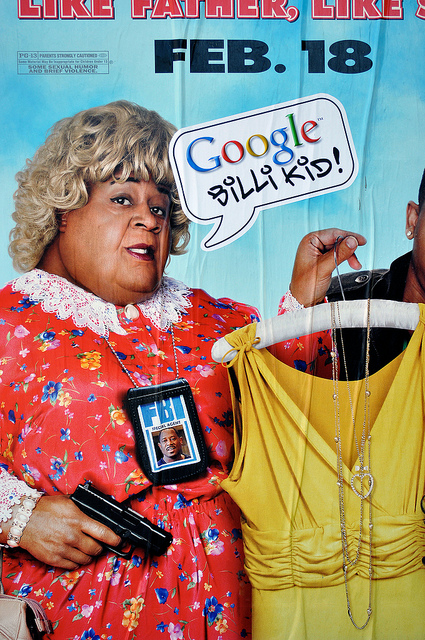 6. what is the last book you read ?
Loved The Impeachment of Abraham Lincoln by Stephen L. Carter!
7. tell me 3 artists you like
Easy….
Andy Warhol
Jeff Koons and
David Hockney
8. tell me 3 websites you like
freshbump.com
flavorpill.com
bbcicecream.com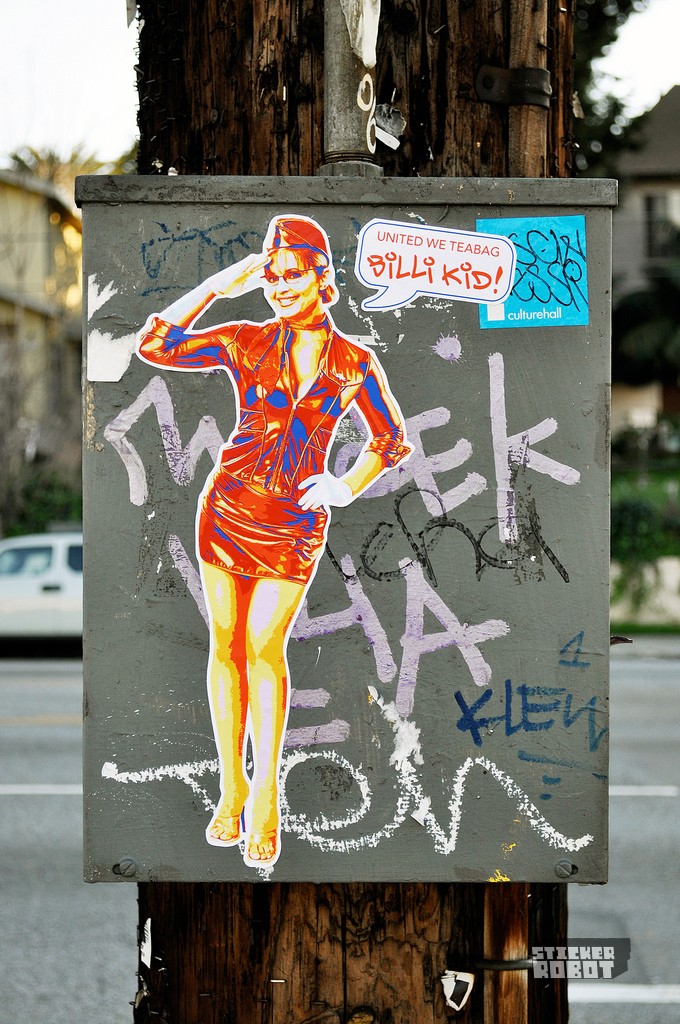 9. what would you like 1000 of ?
Free vinyl stickers!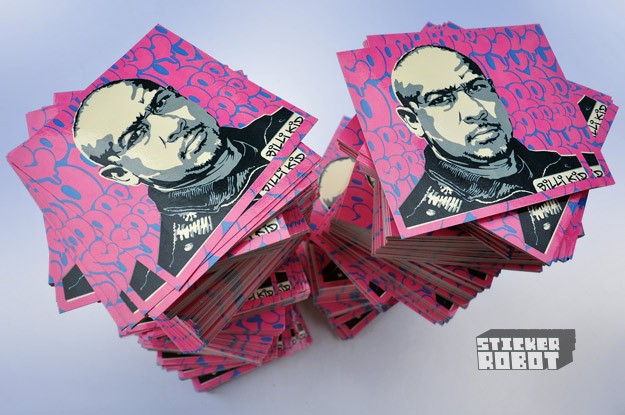 10. what are you working on now / what's next for you ?
Curating a show in NYC then off to Art Basel Miami 2012.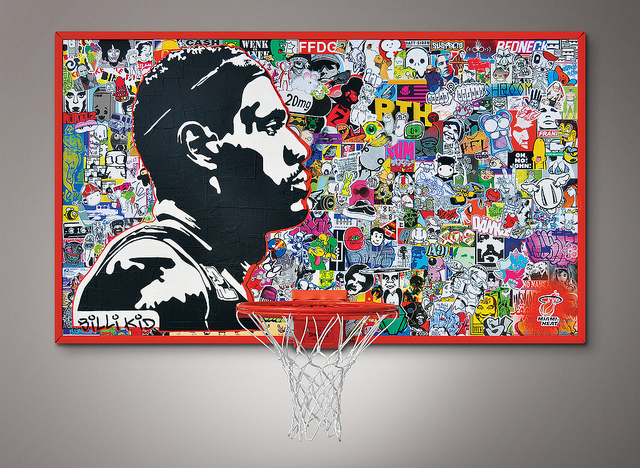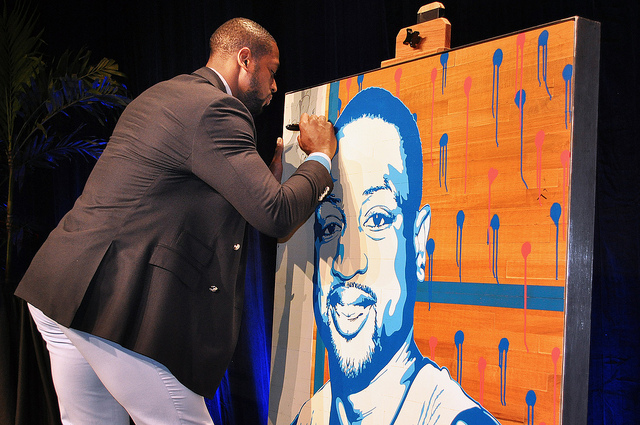 Take a stroll through the Flickr Archives of Billi's work. Peruse his Website and his Urban Brand here.
And if you want to trade stickers with Billi or just say hi, contact him here!