On a regular basis we'll ask a new sticker artist a series of 10 questions. To keep things simple and to engage in a deeply philosophical, long term case study of the scientifically complicated "Sticker Artist's mind," we've decided to leave the questions the same every week.
Our friend Cryptik is an amazing artist. His organic, refined calligraphic abilities are delicate and bold. His creative aesthetic and overall attention to detail is remarkable, and his contribution to the enhancement of urban outdoor landscapes is a thing of grace and beauty. Along with his fine art and gallery installations, Cryptik uses custom stickers and t-shirts as a means of furthering his message & his spiritual philosophy…
Here's 10 Questions with Cryptik.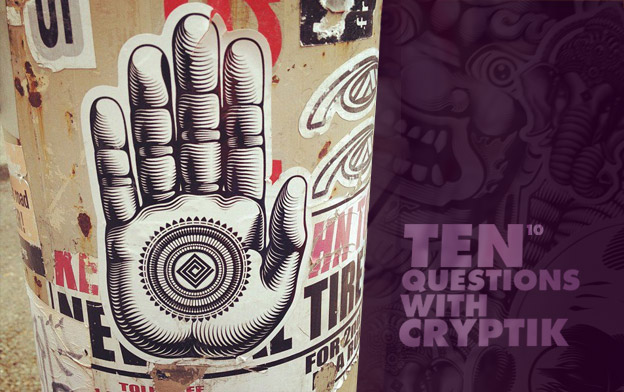 1. what makes a good sticker design?
I've always been a big fan of early 80's skateboard stickers; Rat Bones, Animal Chin (Have You Seen Him), VCJ's graphics, Natas Kaupas' "Panther", not to mention Santa Cruz's iconic "Screaming Hand," fuhgettaboutit!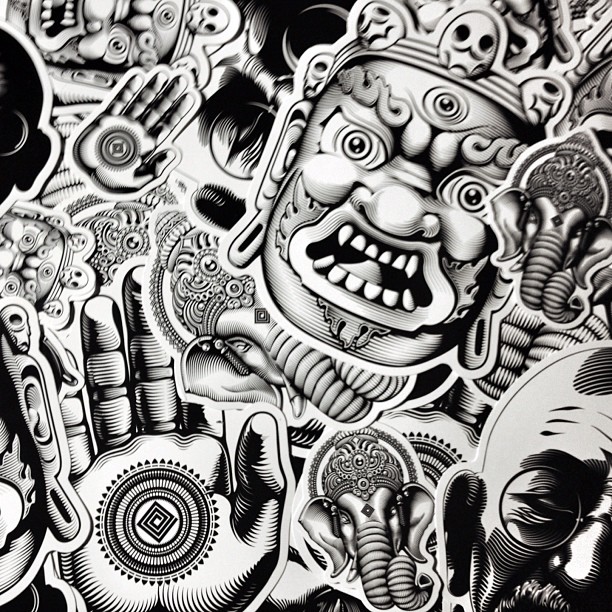 2. what do you do with stickers anyways ?
I CAMPAIGN!! But, more importantly they get shipped all over the world, reaching places I could only dream of visiting. For me, that's the real beauty of stickers.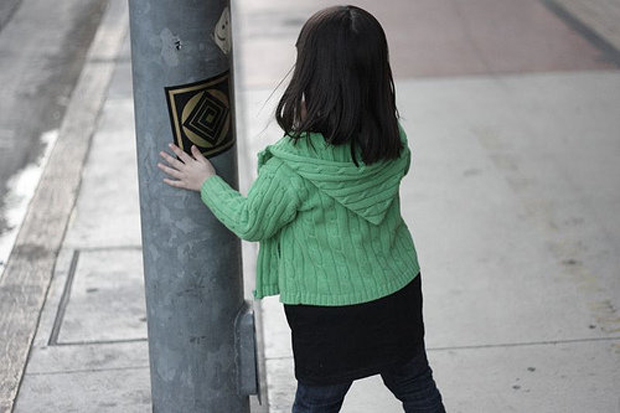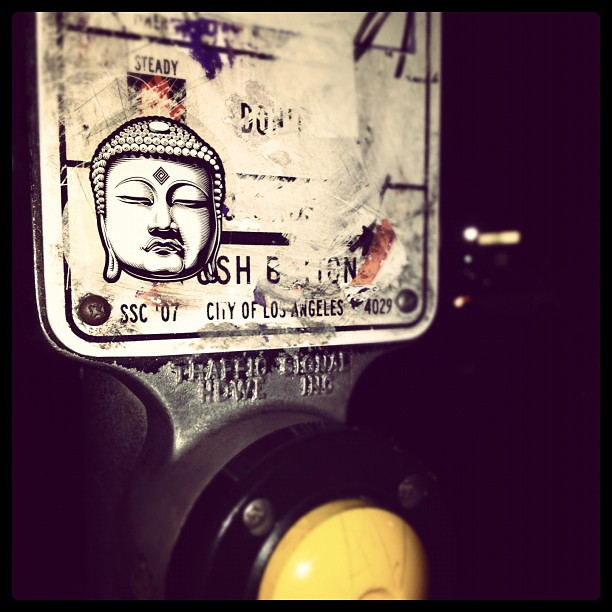 3. if you could hand one of your stickers to any one person, who would it be ?
the Dalai Lama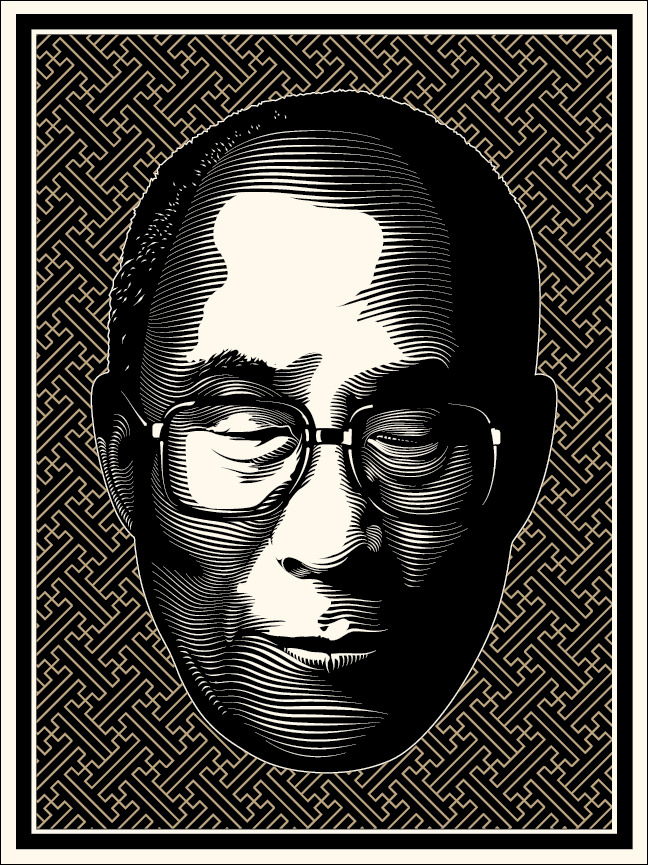 4. silkscreen or digital ?
Silkscreen, no question.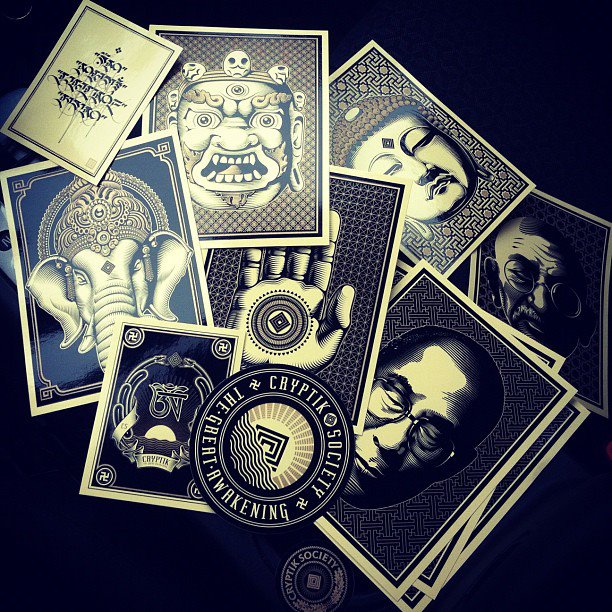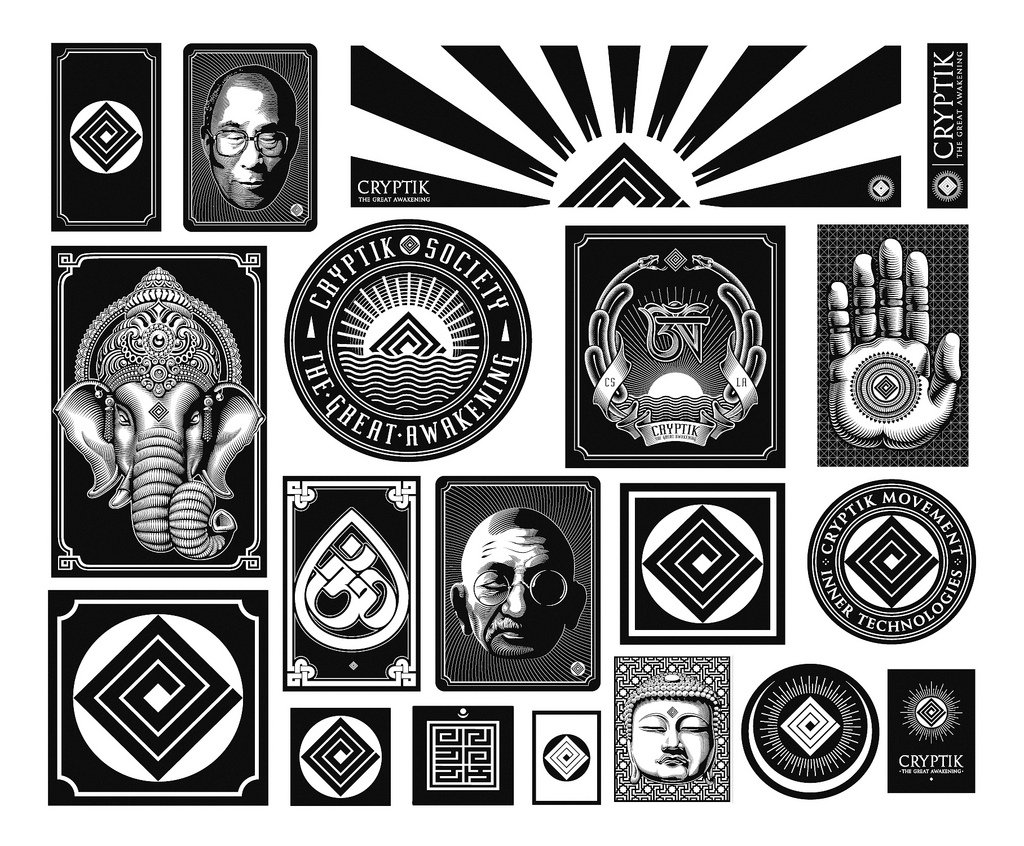 5. mp3 or cd ?
MP3's are the future.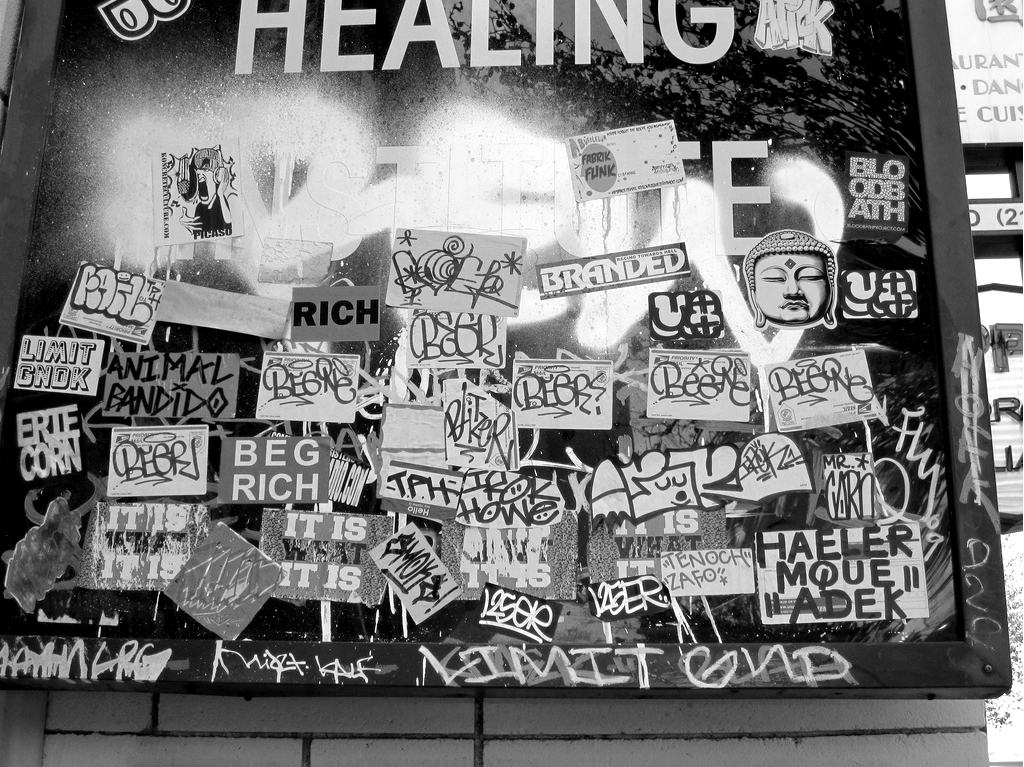 6. what is the last book you read ?
"Sex, Drugs & Magick" by Robert Anton Wilson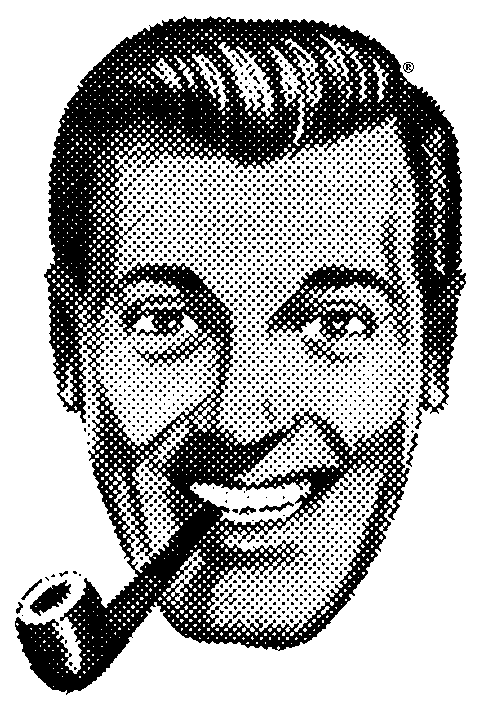 7. tell me 3 artists you like
– Andy Goldsworthy
– Shigeo Fukuda
– Vik Muniz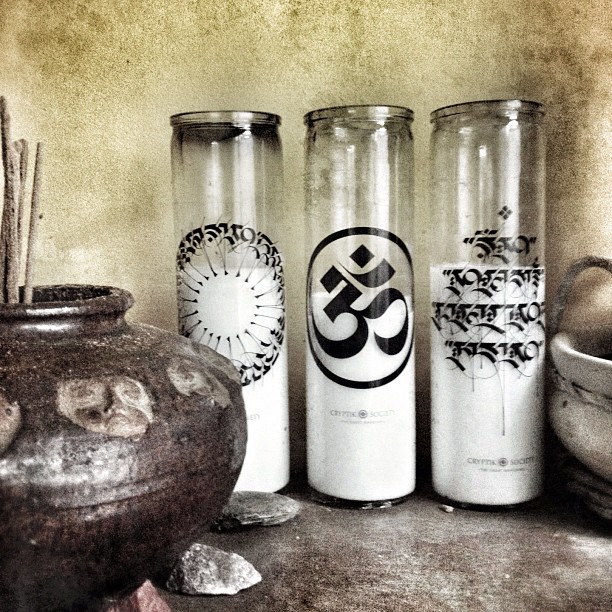 8. tell me 3 websites you like
– The World's Best Ever
– Boing Boing
– VBS
9. what would you like 1000 of ?
WALLS!!!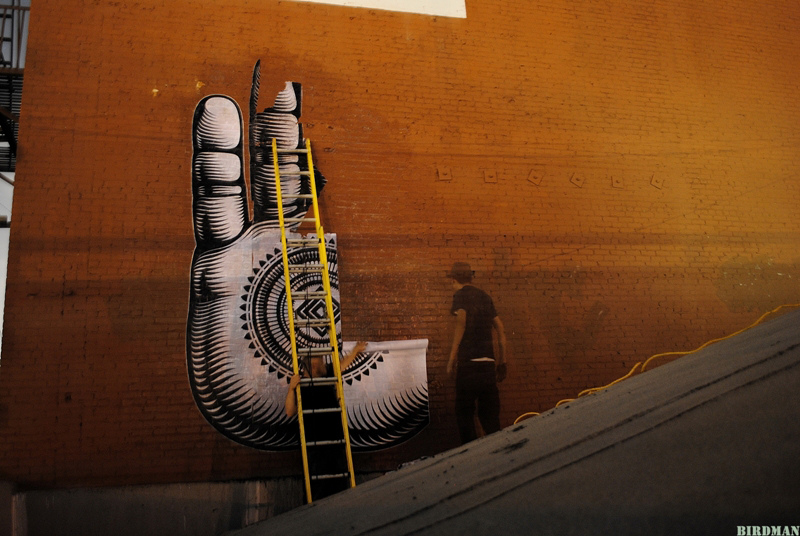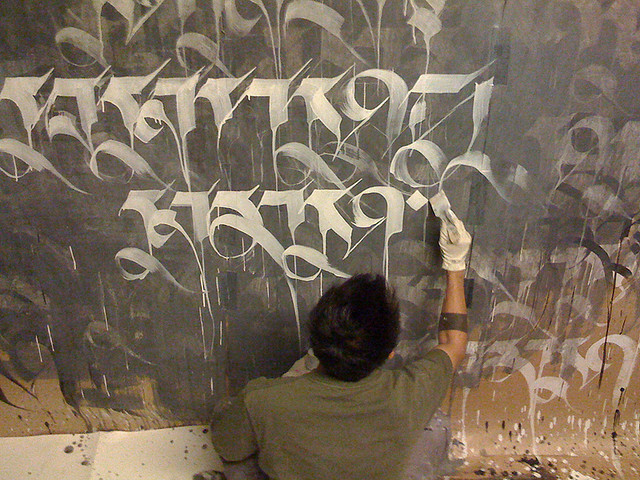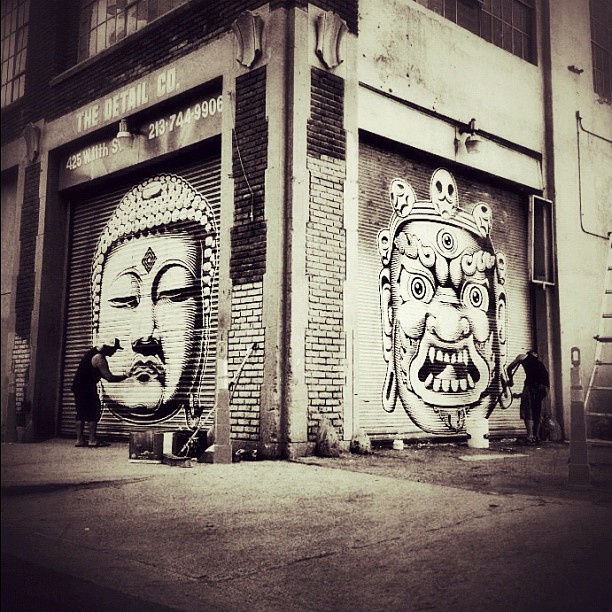 10. what are you working on now / what's next for you ?
Right now, I'm working on a commission to paint the inside of a new restaurant on Abbot Kinney, which should be pretty interesting. In October, I'll be doing a book signing at The LAB in Costa Mesa…hope to see y'all there!
Many Thanks ZZZ!!!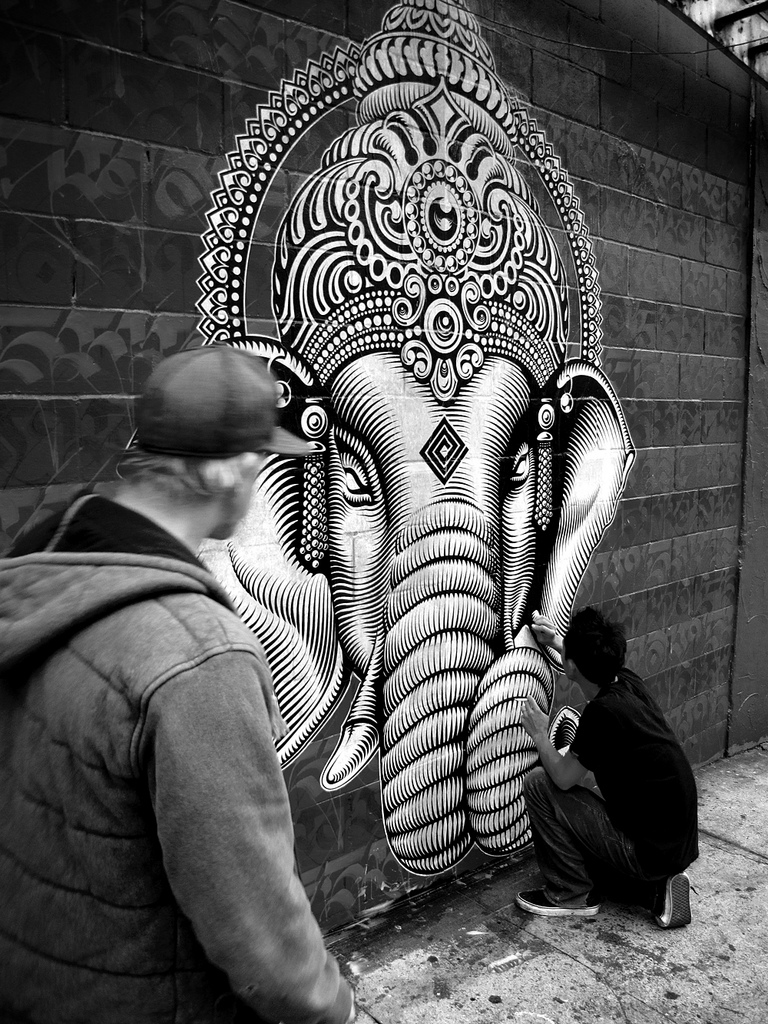 To see more Cryptik artwork, check the site and go load up on stickers here. (He releases limited edition sticker packs from time to time…)
Click this image to see a closeup of one of Cryptik's recent gallery installations… Ridiculous.
Oh and remember… If you want a shot at a Free Cryptik Book, just leave a comment below. We'll pick a random name soon.