New York City Street Artist, and adhesive fiend, Billi Kid has become well known for his massive public sticker combos, where he collects stickers from artists around the world, takes to the streets and covers entire surfaces with outdoor stickers.
Billi's adhesive weapons of choice include vinyl silkscreen stickers, die cut, stenciled decals and hand drawn, repurposed USPS labels.
When it comes to his public sticker combos, aside from a few basic rules of etiquette, (like: don't sticker angry pitbulls, stay off of valuable city property and never cover a police officer in stickers – unless of course he is asleep,) anything is fair game… Dumpsters, Dividers, Trailers, Construction Walls, and Random, Immobile Urban Objects.
Here is a compilation of 10 Outdoor Sticker Combos on the Streets of New York by Billi Kid. Note: Following the images, we credited as many of the Sticker Artists as we could! If you see any names we're missing, let us know in the comments below.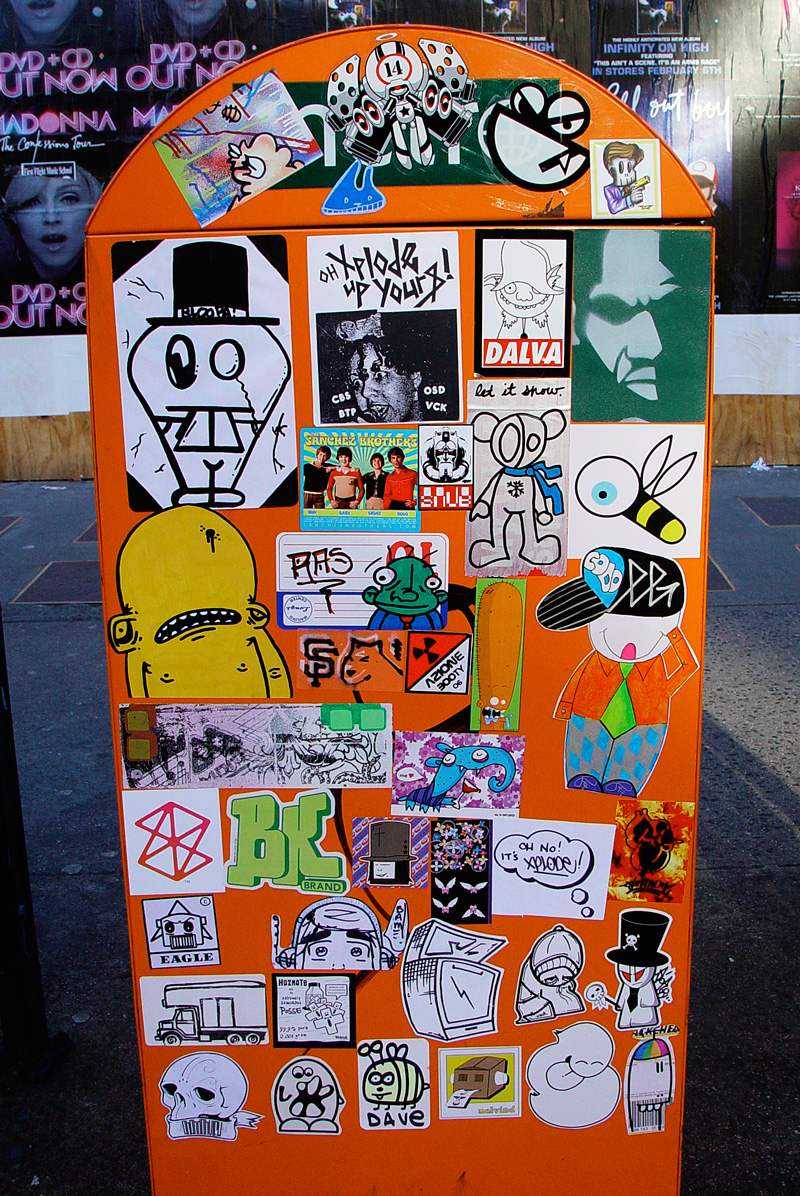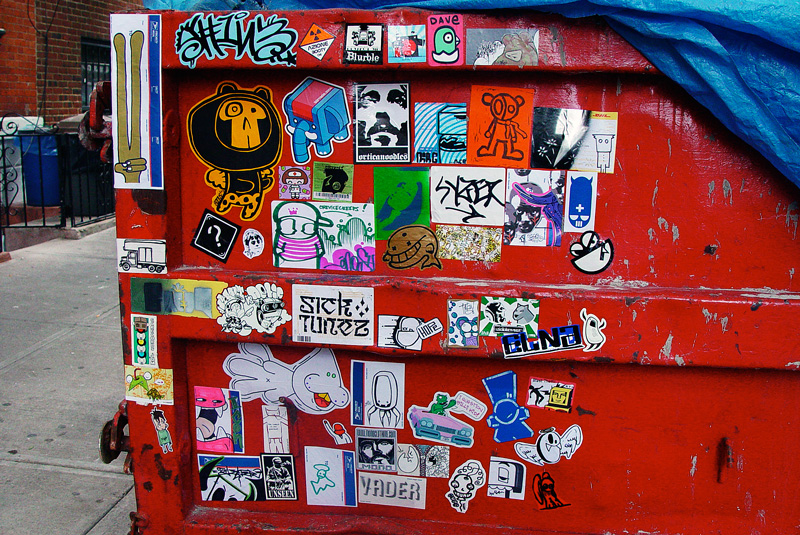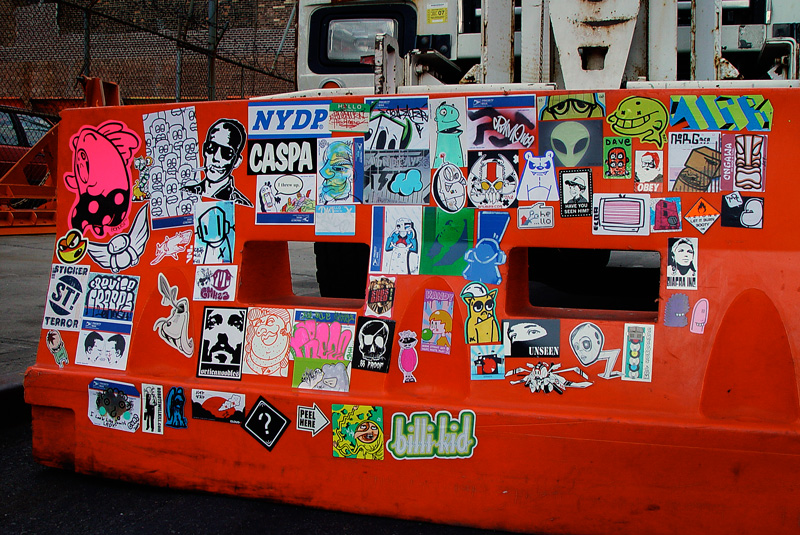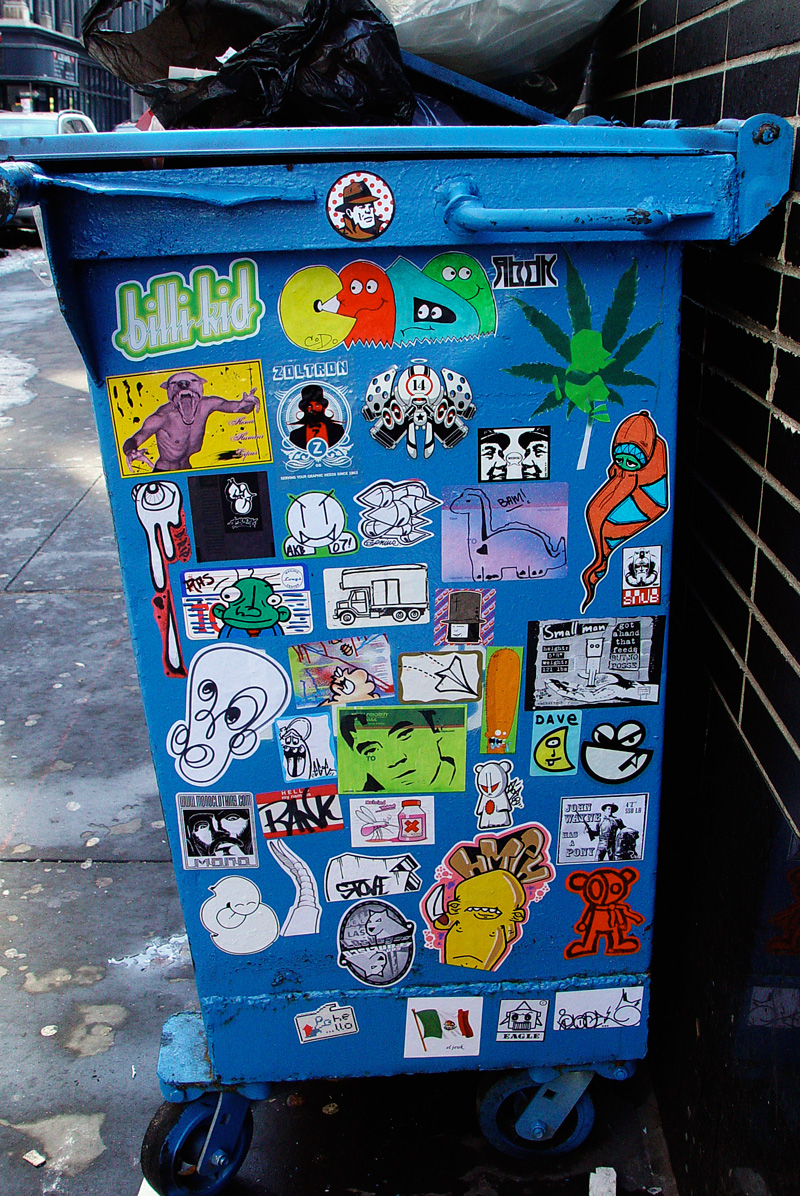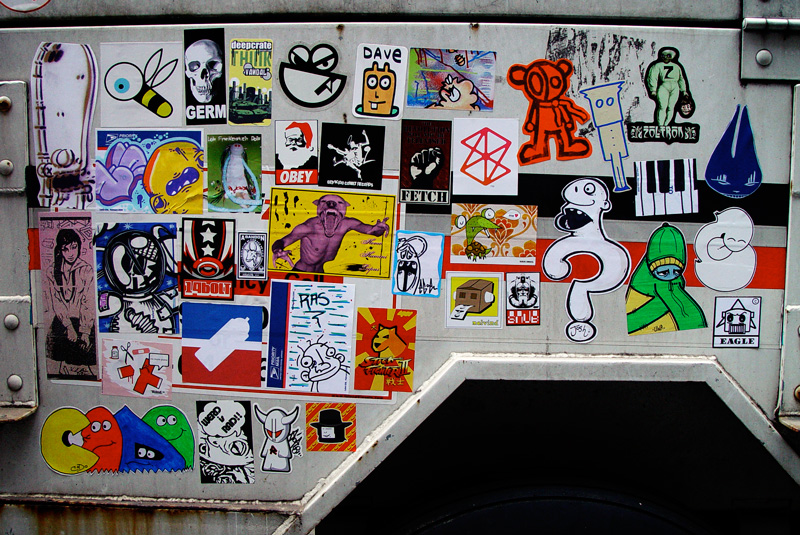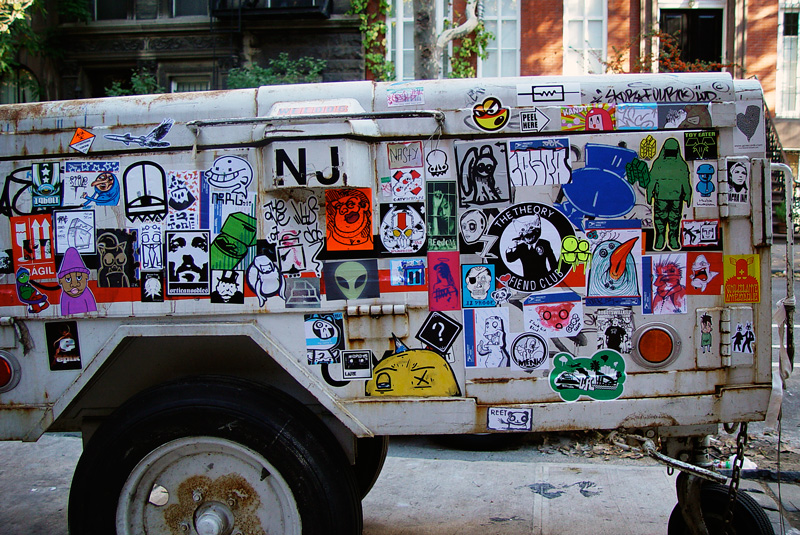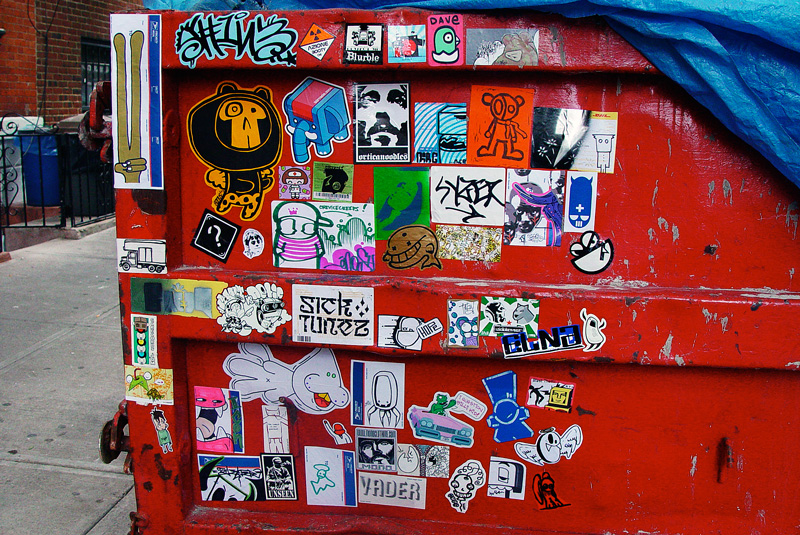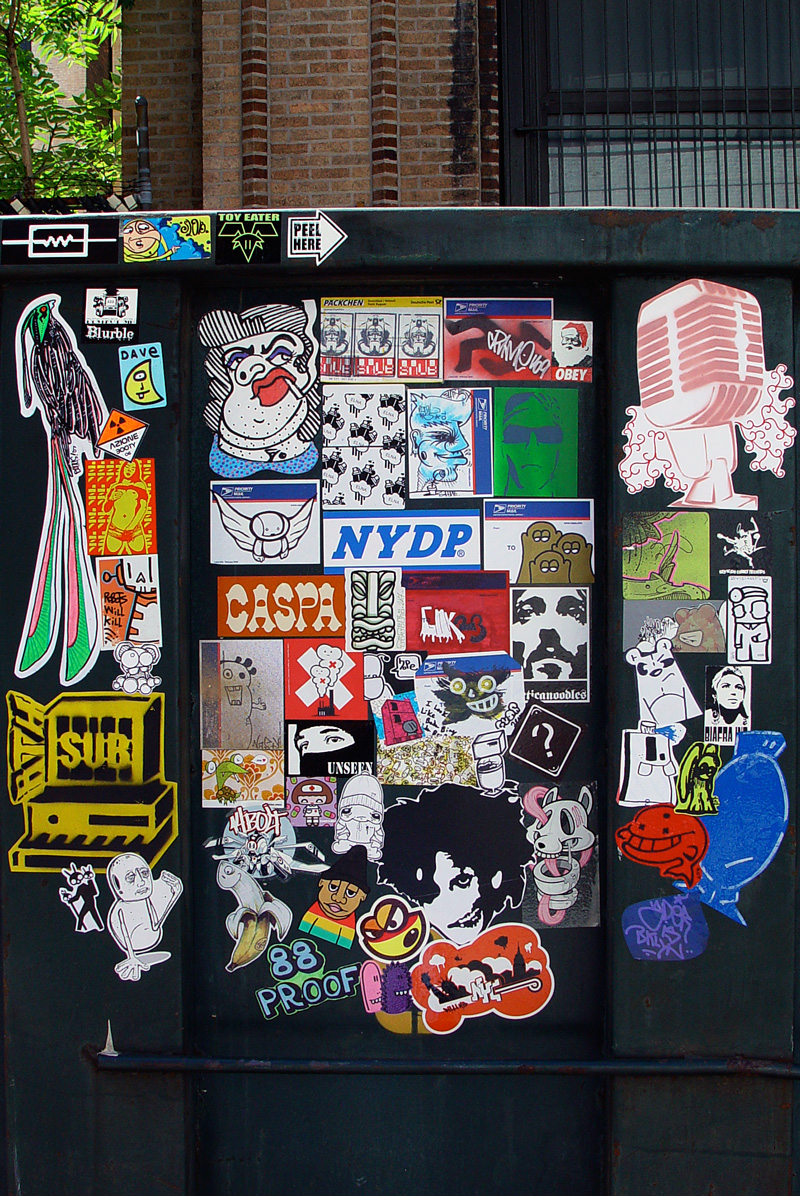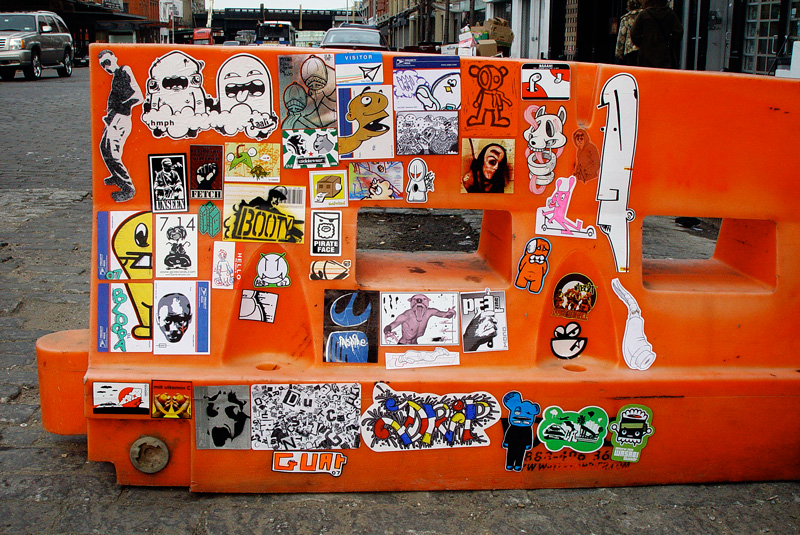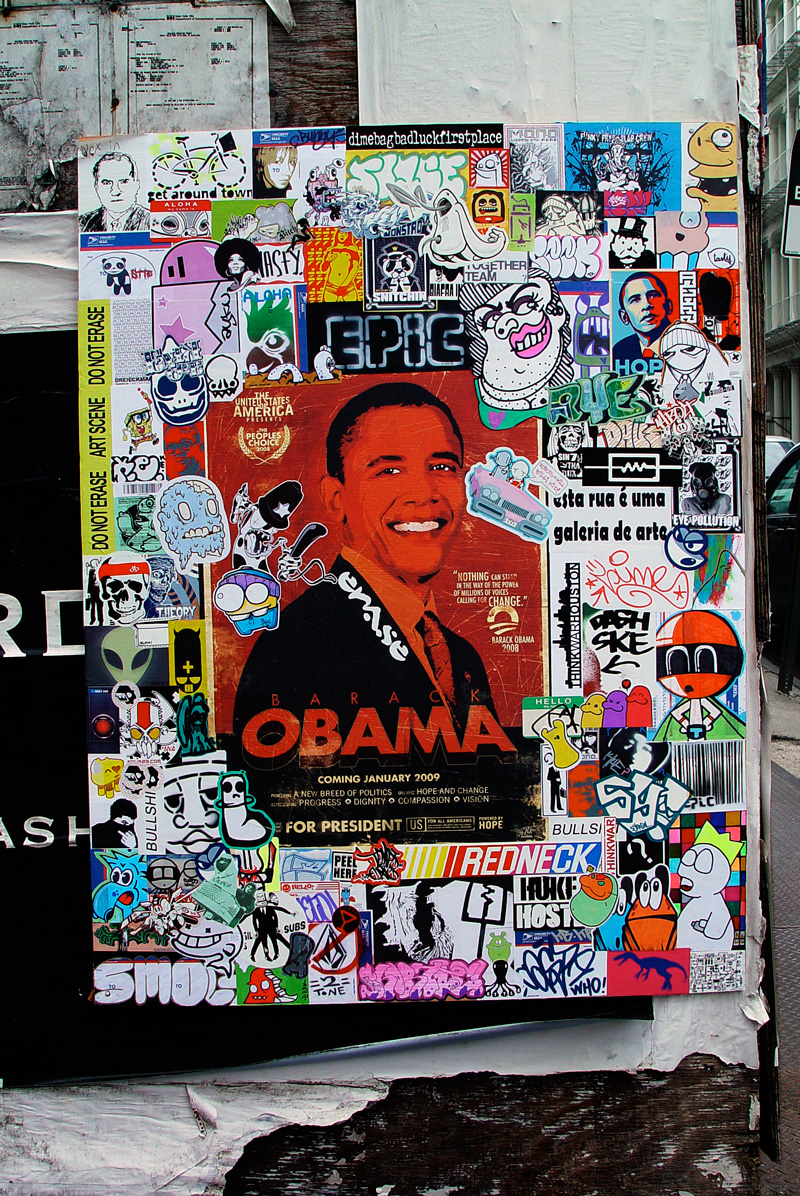 Next time you're walking around in any city in the world, aside from Singapore (The cleanest city in the World) and Bilbo's Shire perhaps, take a close look at the sticker combos on the streets.. Remember, every sticker tells a story…
---
And now as promised, we will try to list every single Sticker Artist pictured in the photos above. Leave a comment below if we missed anyone!
Under Water Pirates, 14Bolt, Ticky, Mr. Slob, Question Josh, Snub23, Unseen, Sparky Superfly, Caspa, Subs, SR, Robots Will Kill, Biafra Inc, Señor Codo, Riot68, Elna, Zoltron, Idiot The Wise, Art1, Fetch, Hargo, Dashdoe, Blip, JK, Sanchez Brothers, Bytedust, Morg, Mono, Dave Warnke, HMPH, Nasty, Theory Propaganda, Deremony, JShine, Ceito, Abandonview, Face Guy, VampyDestroy, FetchCollection, Akayo, Trashisfesch, Azione, Mello, Plasma Slugs, The GC Four, Bloopa, Flytox One, Me Love, & Foob!