Somewhere around the turn of the century, when hordes of people were preparing for an upcoming apocalypse called Y2K, an artist named Chris and a computer science major named Kevin, housed in a small apartment in Staten Island, both inspired by graffiti culture and a growing creative underground street art scene, set out to create and chronicle the creative endeavors of fellow outdoor Sticker Artists and Street Artists around the world… They called their project, Robots Will Kill.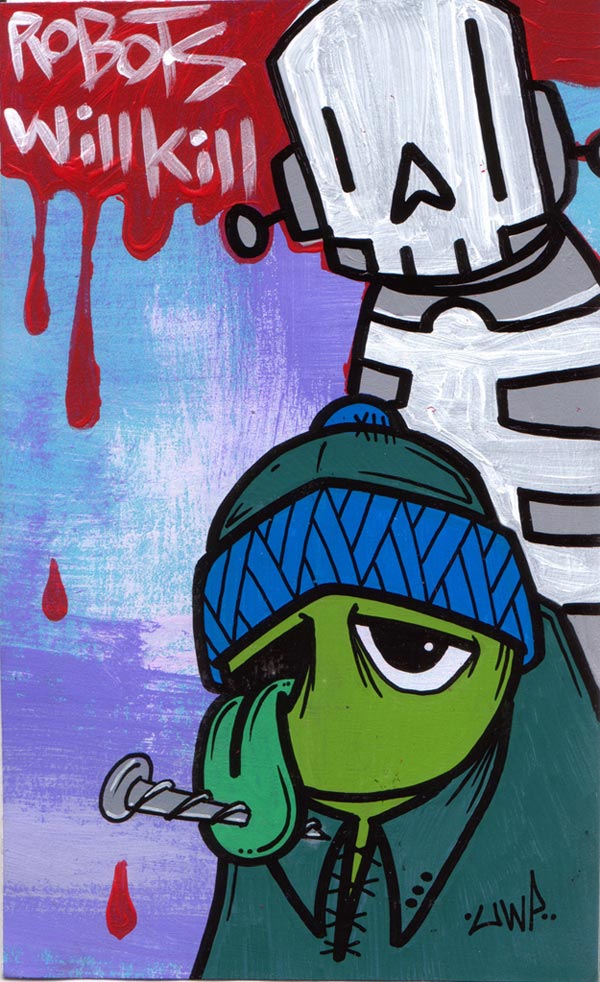 Undoubtedly, Robots Will Indeed Kill.
Robots Will Kill became somewhat notorious for their Sticker Combos, where they reached out to various artists from around the world to collaborate on custom made outdoor stickers, where two or more artists essentially shared a canvas, in this case a sticker substrate. Most often, these one of a kind sticker combos wound up adhered to random urban settings around the globe. They are stickers after all.. and stickers were made to be stuck. Needless to say, asking Chris from RWK to compile an archive of 60 past sticker collaborations was an ambitious undertaking.
Gathering All Those Past Sticker Collaborations…
Using Instagram and other social means, Chris reached out to his followers and fans, asking for submissions and images of any RWK related sticker collaborations that had gone down over the past decade or so.. And sure enough, the emails and photos started rolling in…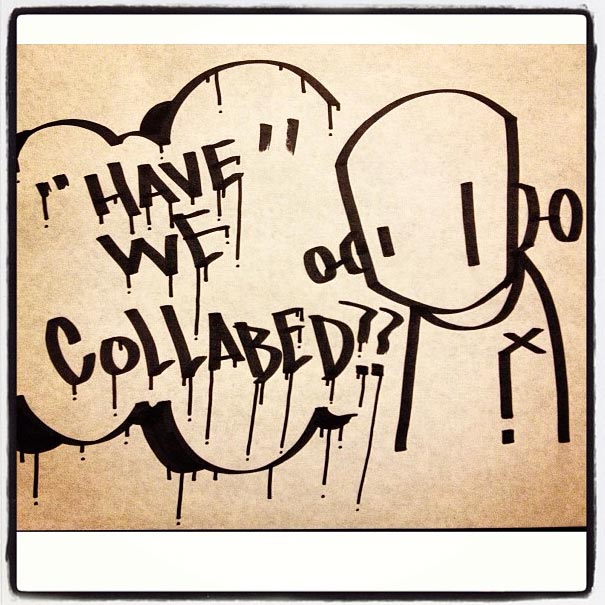 The current line up of RWK artists is: ChrisRWK (USA), KevRWK (USA), Veng (USA), Mike Die(USA), Over Under(USA), JesseRobot (Belgium), ECB (Germany), Peeta (Italy) and Flying Fortress (Germany). We credited the artists and linked to their sites where possible. If we missed anyone, please let us know. And Make sure to leave a comment below and tell the RWK crew what you think!
---
So here we go, in no particular order… 
60 Amazing Street Art Combos Featuring the Outdoor Stickers and Collaborations from the Archives of Robots Will Kill.