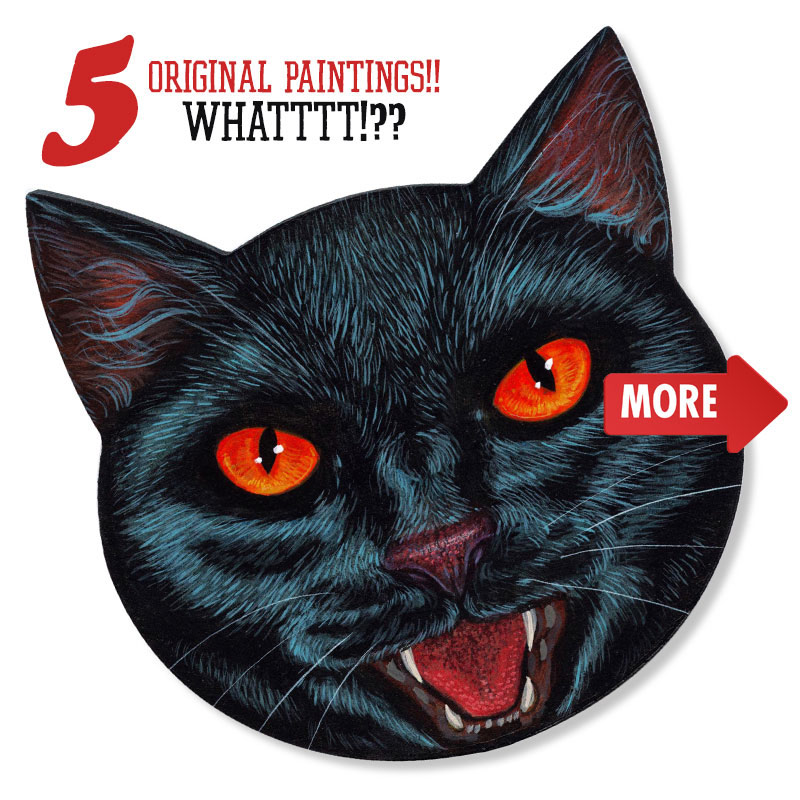 Ummm holy sh!t!!!!

Our "Stickers for Change" Raffle has generated $5010.

The biggest THANK YOU to Casey Weldon and ALL of YOU.
We have plans for more raffles with more artists for more causes… Stay tuned!
Win Unreleased Stickers and Original Art from Artist Casey Weldon!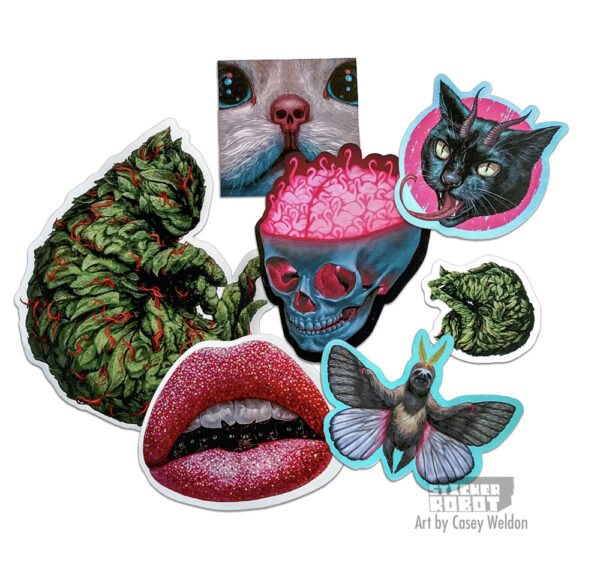 You may purchase raffle tickets above. Raffle Tickets are $5 (Buy as many tickets as you want, in fact) 100% of money generated will be donated to Creative Justice NW.
The Prizes:
FIVE (5) ORIGINAL Casey Weldon paintings from his "Bombay Cat" series, each is a unique 6×6" hand-painted-acrylic on shaped wood
FIVE (5) runners up will receive envelopes filled with EVERY Sticker we show this week via our @StickerobotInstagram page.
Drawing to be held Sunday, June 28th, 2020. ALL the money generated through this raffle will be donated to Creative Justice NW An amazing organization using an arts-based approach to ending racial disproportionality and youth incarceration.
We couldn't be more grateful to our featured artist, Casey Weldon for doing this with us. Thanks Casey!