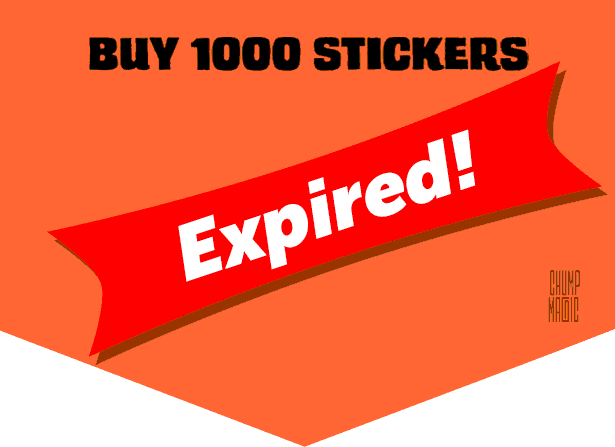 Thanks Everyone!! Our 500 Free Promo is now Over.
Two Weeks Only.
July 23rd – August 6th
Woohoo!! EXTENDED THROUGH AUGUST 10th at MIDNIGHT !!
---
WE'RE BAAACK!!!
To celebrate the reopening of our screen printing facilities, we are launching our best promo of the year. The one we usually save 'til the very end… 500 Freeeeeeeeee! Yes that's, right friends:
Details details details….
Just order your stickers as you normally would. Every order of 1000 white vinyl, silkscreen stickers will receive 500 extra stickers for free. Any size. Any shape. Any number of colors. There's No limit Order 1,000, Get 1,500. Order 5,000, Get 7,500. Order 10,000, Get 15,000.
---
Thank You
A huge thank you to you all for sticking with us through the closures (bad pun intended). We know times are crazy and your continued support means everything. Now, it's our turn to support you right back with a bunch of free stickers to stock your stores.
And as always, free shipping in the U.S. Hurry! Offer Expires August 6th
Hurry! Offer Expires August 10th