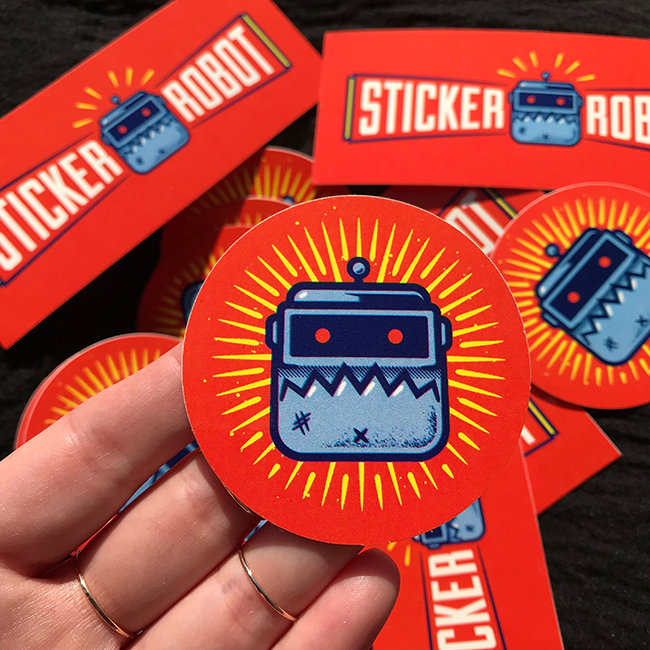 Friends, we'd like to introduce you to our beloved Robo-Mascot® as designed by our friend
@ekiemone
. Let's all agree… These things are ROBO-FIRE. Now who wants a few of these limited edition Robots to stick all about?? We are knee deep in
THE GREATEST PROMO OF THE YEAR ™️
. So, all we need from you is the following…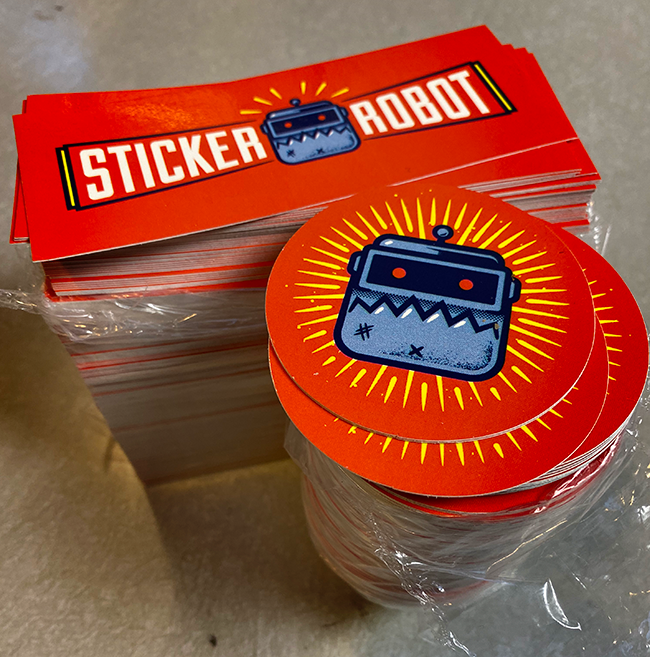 Want some FREE Stickers!? Simply follow these steps…
1. leave a comment on this blog post. 2. Send an
S.A.S.E
.* to this address and we'll drop one in the mail for you.
(Bonus Stickers if you decorate the envelope)
---
* What's an S.A.S.E. !?
It's a
Self Addressed Stamped Envelope
. Simply send us 2 envelopes. One is addressed to us. Inside that envelope is another envelope, addressed to you, with a stamp on it.