You may recall that Brittany W. Smith was one of our winners in the recent Draw a Sticker Robot campaign. She elected to print her robot up and give them away to all of you. Yessss!
If you'd like to lay your hands on some free super LIMITED EDITION Sticker Robots, all you have to do is send us an SASE. Details in our blogpost below.
And for the love of community, go show @artbybwsmith 's page some love and check out her store here. Artist's pages can use all the help in the new metaverse.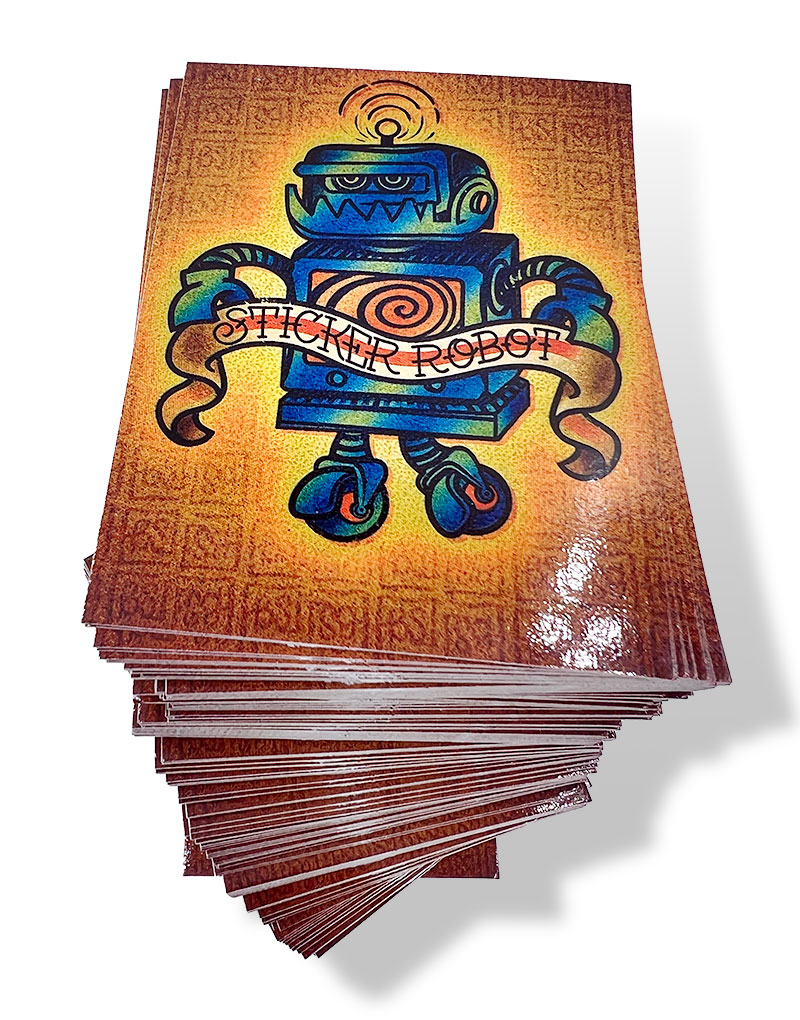 How to Get Your Free New Robot Mascot Stickers:
We love our new mascot and we are working directly with our friend, Brittany W Smith by printing and giving away these very limited edition Stickers Until we run out.
1. Simply Leave a comment Below
2. Then Send us an S.A.S.E. and we'll drop some in the mail for you. (legend has it that a decorated envelope will earn bonus stickers)
Just leave a comment below and send us an S.A.S.E. to:
STICKER ROBOT / BRITTANY
P.O. BOX 1189
WOODACRE, CA 94973
---
What 's an S.A.S.E. !?
Remember getting a real letter in the mail ? An S.A.S.E is a Self Addressed Stamped Envelope. Simply send us 2 envelopes. One is addressed to us. Inside that envelope is another envelope, addressed to you, with a stamp on it.