Sticker Back Printing
We print Black and White on the actual paper backing that peels off of your sticker. We can also print gradients & grey halftones.
For common shapes like circles, squares, rectangles, ovals – and anything that is a mirror image from left to right – simply replace the front artwork with your black and white back print art. (The same bleed & safety rules apply.)
For complex shapes, you will need to flip your die line horizontally to create a back print template, otherwise your sticker back will not match up. See the example below from notorious sticker aficionado, ABCNT.
Order Custom Stickers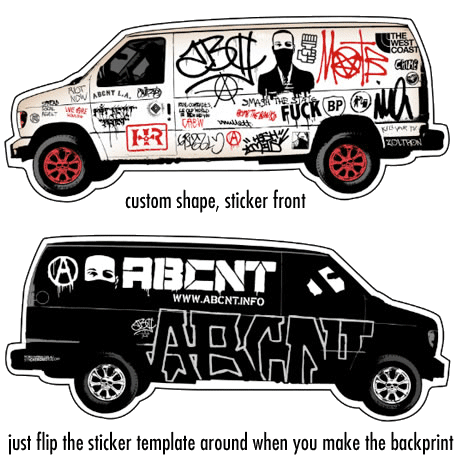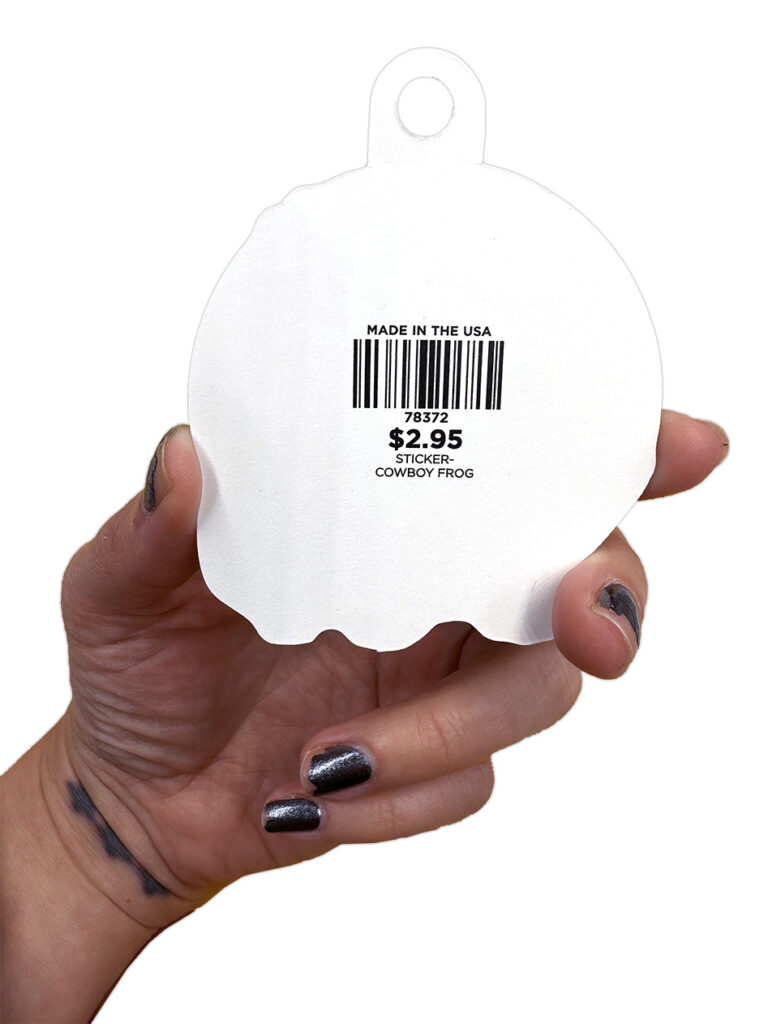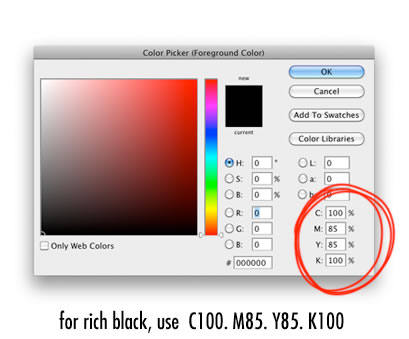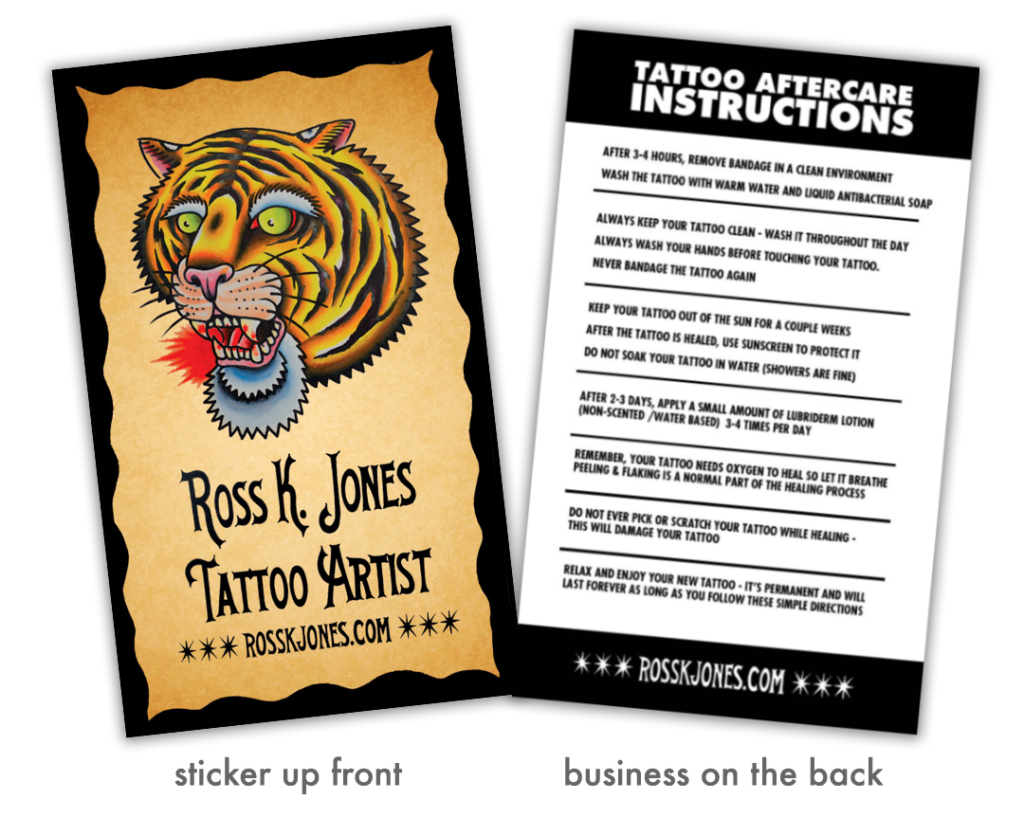 "My Art" on the Back of My Stickers
For a low low additional cost, we can print your black and white artwork on the paper backing of your stickers.
Let's break it down further, shall we? A sticker is composed of two types of material. The vinyl sticker face and the paper backing. Obviously we silkscreen your full color sticker artwork onto the vinyl facing… We can also silkscreen onto the paper backing.
We print Black and White (Grayscale) on the actual paper that peels off of your sticker. This is a great means for adding your website URL, logo, company details, molotov cocktail recipe, or personal manifesto.
Appointment Reminders and Tattoo Care Instructions
These are just a couple of great uses for back printing. Check out Our Blog for some great examples.
The Mark of Excellence
If you wanna save $5 on each sticker order, we can add our "Printed by Sticker Robot" logo to the back of your sticker. This serves several purposes…
You save enough money go buy a Soy Latte.
Everyone knows you print with the best.
We get some free advertising.
Oh and you gotta admit, our logo is pretty sweet. Right?
Order Custom Stickers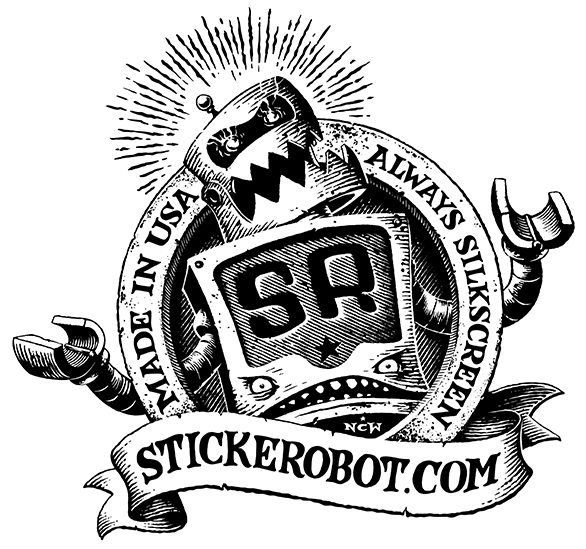 How about that logo by N.C. Winters